Product
Make Room for the Copper Relationship Bot!
If you know Copper, you know that our CRM software is purpose-built for G Suite users. Why? Because it's the productivity tool of the future. If you're a G Suite user, then you're intimately familiar with how productive these tools make you and your team. G Suite applications allow you to have one system for everything related to your business, they keep everyone on the same page, and allow you to collaborate easier and work all in one place.
Google's stellar new feature, Hangouts Chat, is no exception. Today we're announcing our seamless integration with Hangouts Chat: a "relationship bot" that ensures you'll never miss a beat with critical CRM updates.
Copper has been a go-to launch partner with Google Cloud since the early days of our Chrome extension in 2014. This first partnership gave our users the ability to access critical CRM data directly through Gmail. Today we deepen our existing G Suite integration, so users can access that same data in Chat, providing the collaboration and flexibility required to form stronger relationships.
But wait, what is Hangouts Chat?
Hangouts Chat was born when Google announced it would be splitting Hangouts into Chat and Meet. Chat is a team messaging tool that offers chatting capabilities between both individuals as well as groups of people in 'rooms'. It will be rolling out on Android, iOS and the web starting today.
Hangouts Chat will allow relationship-makers (sellers, marketers, service professionals) to have conversations and provide a centralized, integrated experience that makes team collaboration easy and efficient from anywhere in the world. This is a free service that is included in your G Suite subscription and at no additional cost.
And what is this 'Copper relationship bot'?
Our integration allows you to put a smart bot inside the Chat rooms you share with your team. Think of it as your personal assistant for important CRM news. You'll be notified of critical changes made to Leads and Opportunities you're working, so you can ensure everything is moving forward.
Today's teams require more collaboration than ever before. Users don't have time to toggle between apps, they want to work in the systems they're most used to in G Suite. Copper is the CRM software for G Suite, so it seamlessly integrates with Google Sheets, Docs, Slides, Calendar, Inbox and Gmail, so using your CRM is just as easy as the tools you already use everyday. The Hangouts Chat bot is yet another addition to the tight Copper integration to help you form a culture of collaboration and be intelligently productive. That's exactly why we felt that this was an incredibly important addition to invest in.
Awesome! What kind of alerts will I receive?
Once you've added the Copper bot to a Chat room (or rooms), you'll get updates when certain changes are made to your Leads and Opportunities within Copper. They are:
Lead notifications
Lead created
Change of ownership
Status change
Opportunity notifications
Opportunity created
Opportunity won
Lost / Abandoned
Stage moved forward
Stage moved backward
Opportunity close date was pushed out
Opportunity close date was pulled in
Opportunity value increased
Opportunity value decreased
How do I start using the bot?
Copper administrators can enable the Chatbot for their team. Select the room in Google Hangouts Chat you would like the notifications to be sent to, and type @Copper. Click "Add to room" and you're in business!
You can do this in as many rooms as you need where this information will be relevant. Non-admins only need to login to Hangouts chat through their G Suite account and join the room with the bot once their Copper admin has activated the bot. Yes, it really is that simple and we're excited for you to get started.

For a deeper dive on the ins and outs of the Copper bot, visit our Knowledge Base.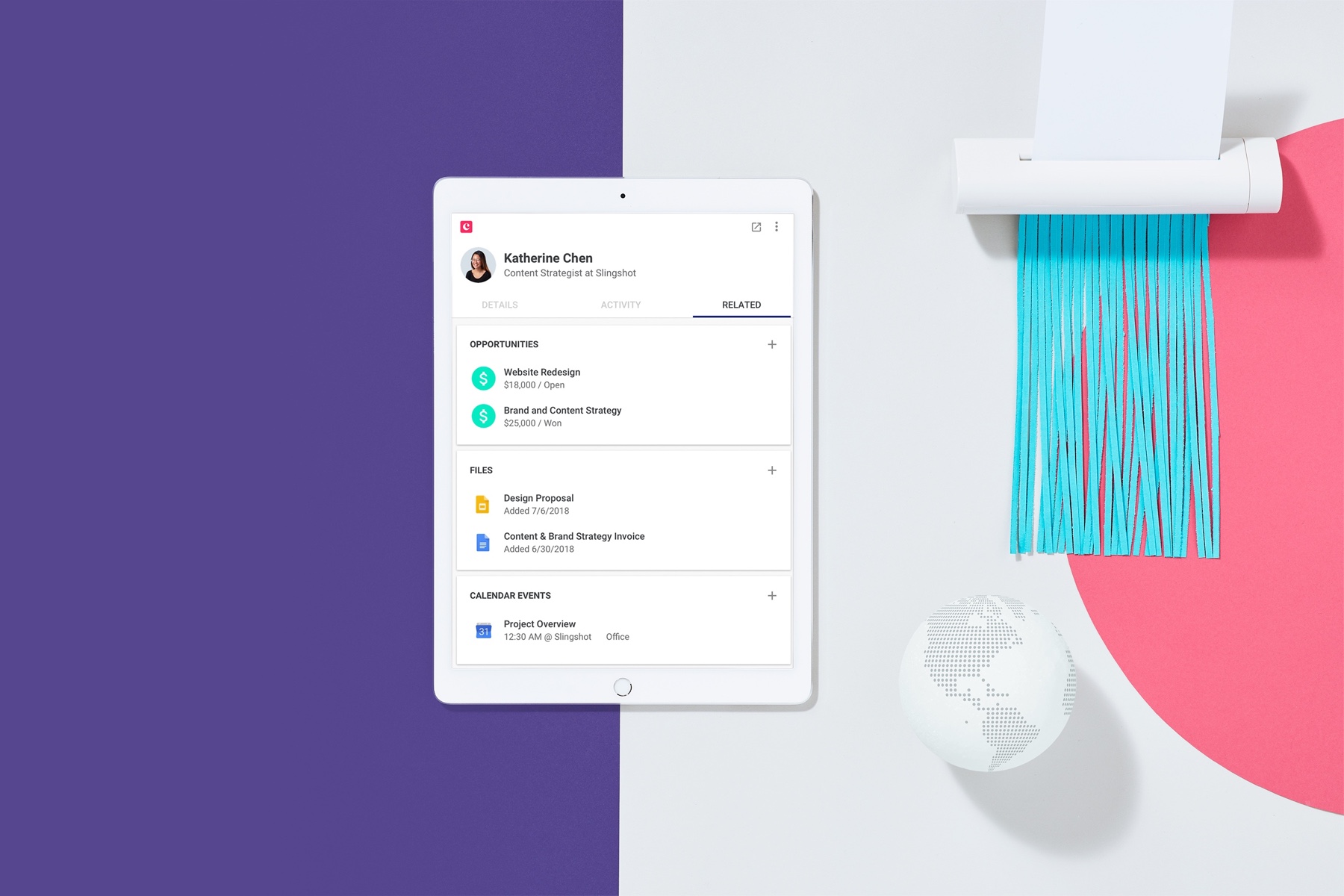 X
Try an actually easy-to-use CRM for free.
Manage all your contacts, deals, emails, files, and more in one place.
By signing up, I agree to Copper's privacy policy & terms of service.