Customer stories
How Local Roots is Building the Future of Farming with Copper
How Local Roots is Building the Future of Farming with Copper
Three years ago, the idea to make food accessible to anyone, anywhere, at any time sprouted up in LA.
Local Roots was formed to improve global health by bringing farming as close to the point of consumption as possible.
Growing produce 365 days a year
As described on their website, Local Roots "designs, builds, deploys and operates the world's most productive indoor farming solutions."
They've created TerraFarms, shipping container farms that produce the equivalent of five acres of outdoor production, using 99% less water—without pesticides or herbicides. By controlling the environment within the farms, TerraFarms grow fresh, healthy produce 365 days a year.
In the coming weeks, Local Roots will debut the world's first mobile farm as the future of food technology at SXSW. A Local Roots TerraFarm can grow over 4,000 heads of lettuce every 10-12 days.
Brandon Martin is Local Roots' VP of Business Development, and he describes the company's growing practices as "beyond organic."
"We design, build, deploy and operate the world's most productive indoor farming solutions. Our TerraFarms are co-located next to distribution centers and points of consumption. In turn, food miles are eliminated, therefore greatly reducing our carbon footprint while providing fresh, locally grown produce."
Finally, business data organized in one place
As Brandon and his team began expanding their operations, they designed their entire infrastructure around G Suite applications. However, they were still operating within a very fragmented system.
Brandon recalls, "We were using several Docs and Sheets spread all over the place—some of which were on a file sharing network, other items were local. We realized we needed to have a centralized system for all of our business data that everyone could access."
Brandon's team did quite a bit of research, vetting different applications for months at a time. They immediately liked the intuitive experience of Copper.
"In the past, I've had business development and outside sales teams become easily overwhelmed using different data management systems," says Brandon. "Copper acts as an aggregator of data around all of our customers and potential projects. Because it is an all-in-one platform that everyone has access to, it became a very attractive solution."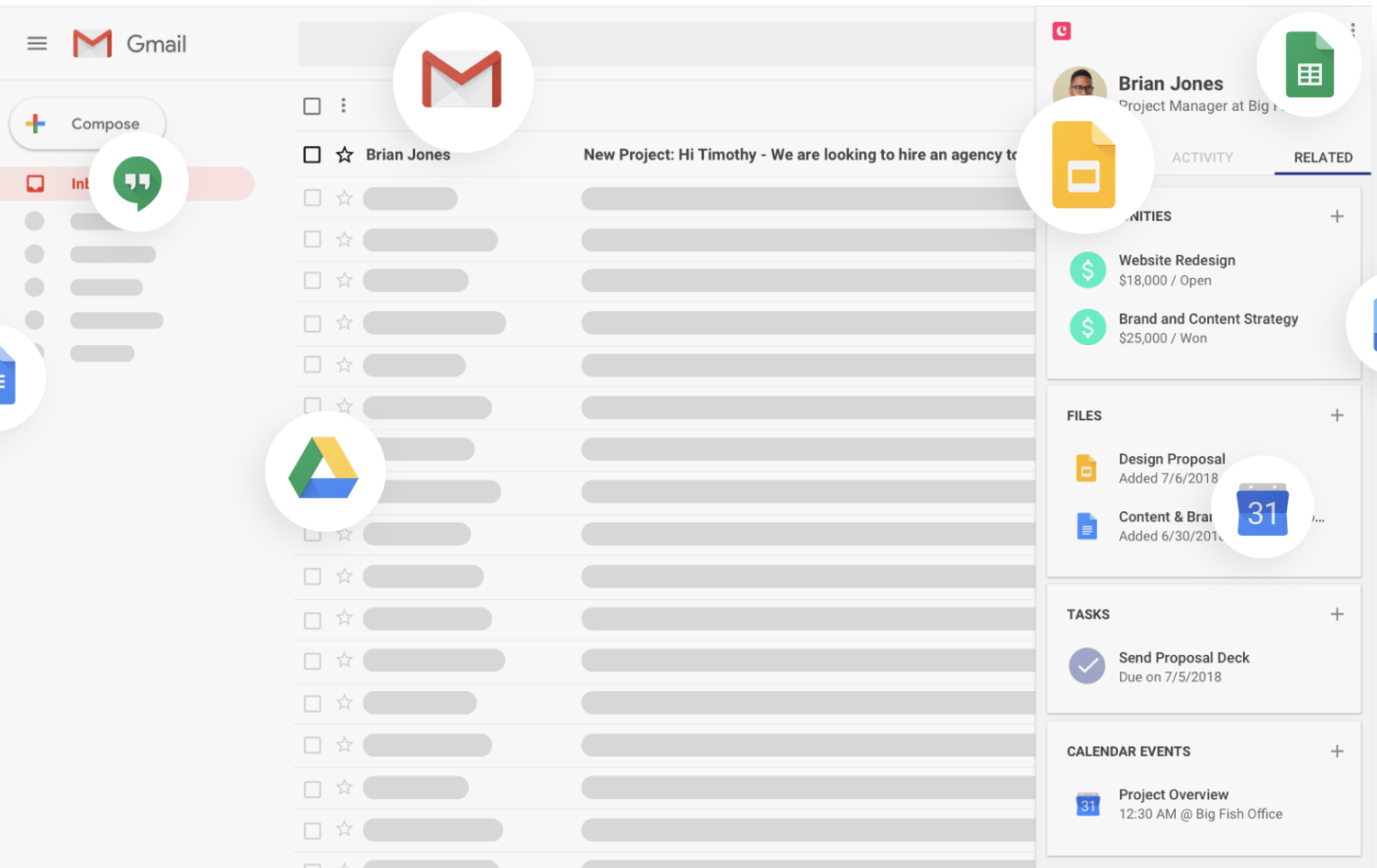 Because Copper is fully integrated with G Suite, it can pull data from Gmail, Sheets, and more automatically.
Saving time and staying connected
Since implementing Copper, the Local Roots team has been "rewarded with the opportunity to decrease workload—sheerly from a data entry standpoint," says Brandon. "It has saved us a ton of hours—what we accomplished in one morning using another system was a fraction of what it takes now."
Copper has especially impacted Local Roots' Business Development team. With satellite offices planned to open all over the world, their teams will be dependent on Copper to stay connected. In fact, each TerraFarm location will have anywhere from six to 100 employees, complete with dedicated account managers and outside sales for each region.
"With all of our growth, it's important to have a strong foundation today," says Brandon. "At the same time, our executive team has to be champions of any system we're using."
As Local Roots continues to expand domestically and internationally, Copper is excited to help their team streamline sales and business processes.