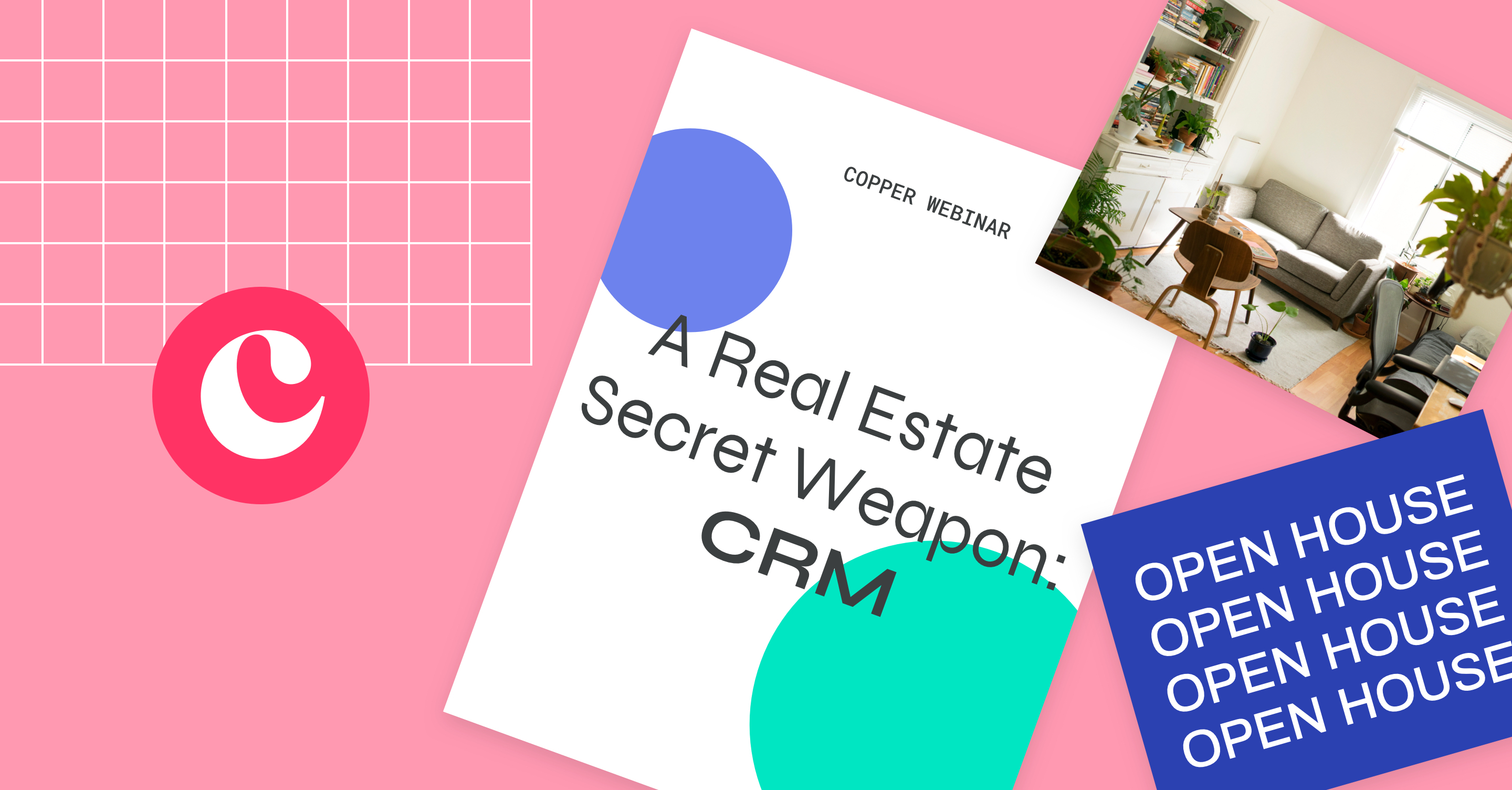 On-Demand
A Real Estate Secret Weapon: CRM
Your agents are crazy busy.
Juggling multiple clients and keeping track of open houses while keeping a pulse on all the properties popping up?
No wonder some agents work 80-hour weeks.
But what if you could automate your biggest time-wasters and focus everyone's time and energy on closing deals?
In this webinar, we'll show you all the ways that you can use a CRM to make your life easier. Learn about:

The current state of real estate (hint: it's a lot of spreadsheets)
Why CRM has not traditionally been used by real estate agents
What to look for in a CRM for real estate
What a new-and-improved daily workflow could look like for you
Ready to close more deals? Watch this webinar now!
Thanks for registering. Check your inbox.
Curious to learn more about our product? Try our product for free!
Try Copper Free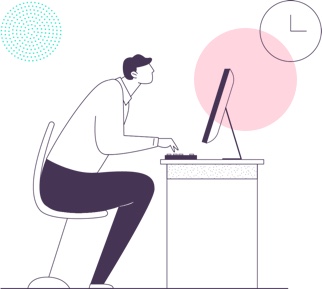 A Real Estate Secret Weapon: CRM
Your brokerage isn't running as efficiently as it could be. With just one piece of software, you can be more organized, get more efficient, and start closing more deals.
Recent Webinars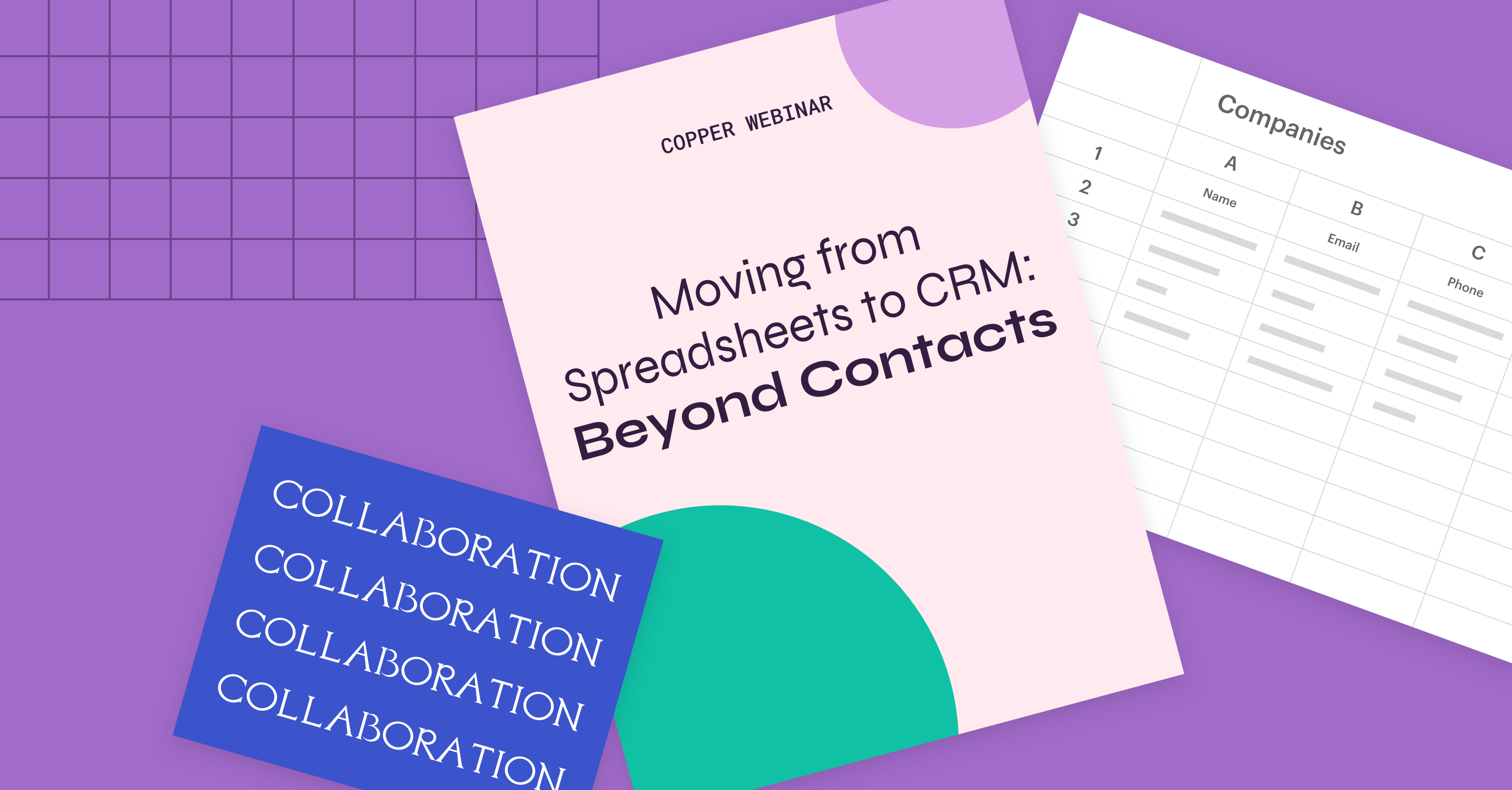 A continuation of our "spreadsheets to CRM" tutorial, this webinar shows you how to fully adapt your processes & workflows to CRM.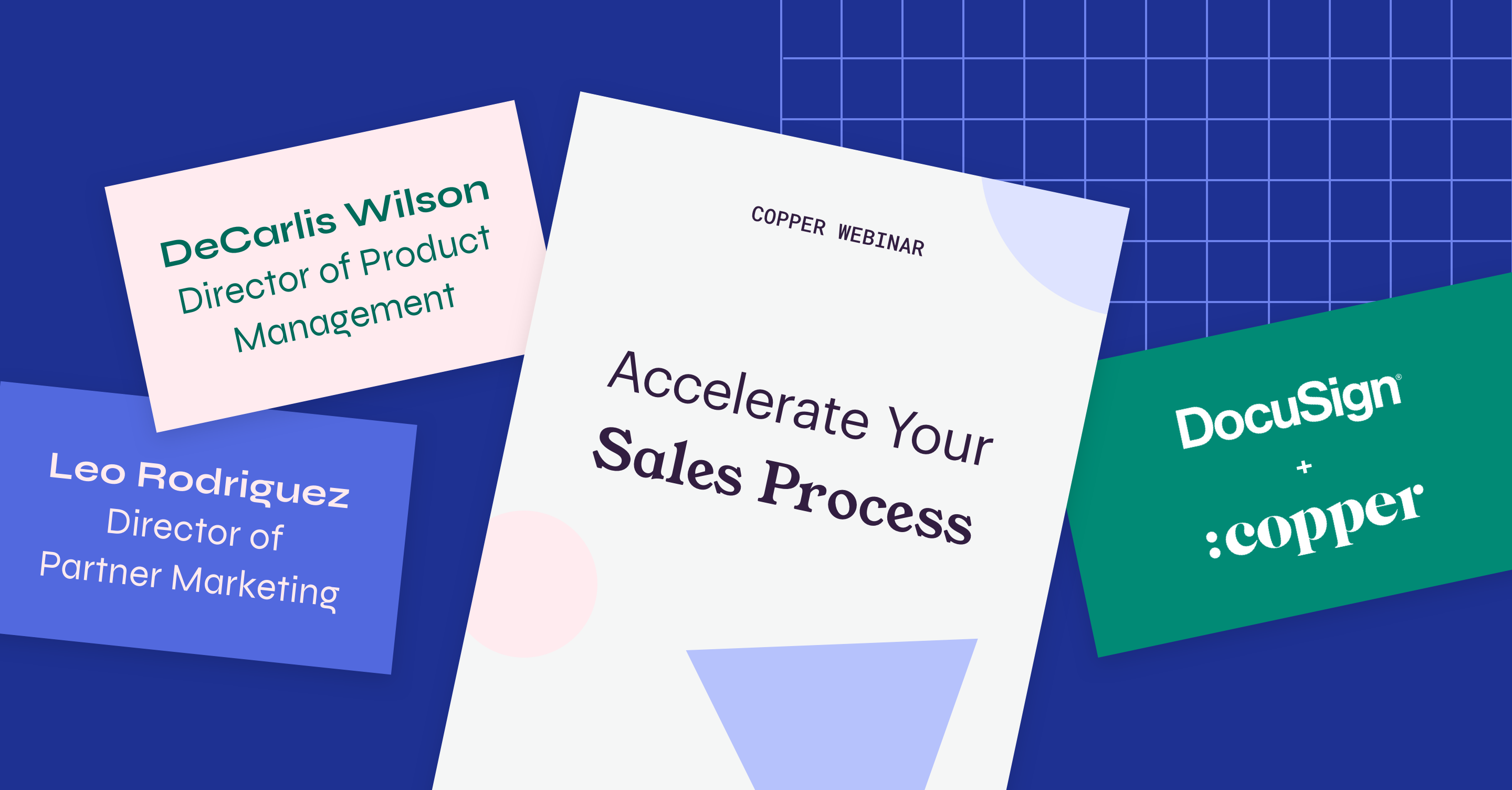 Get contracts signed and close deals faster thanks to DocuSign, Copper, and G Suite.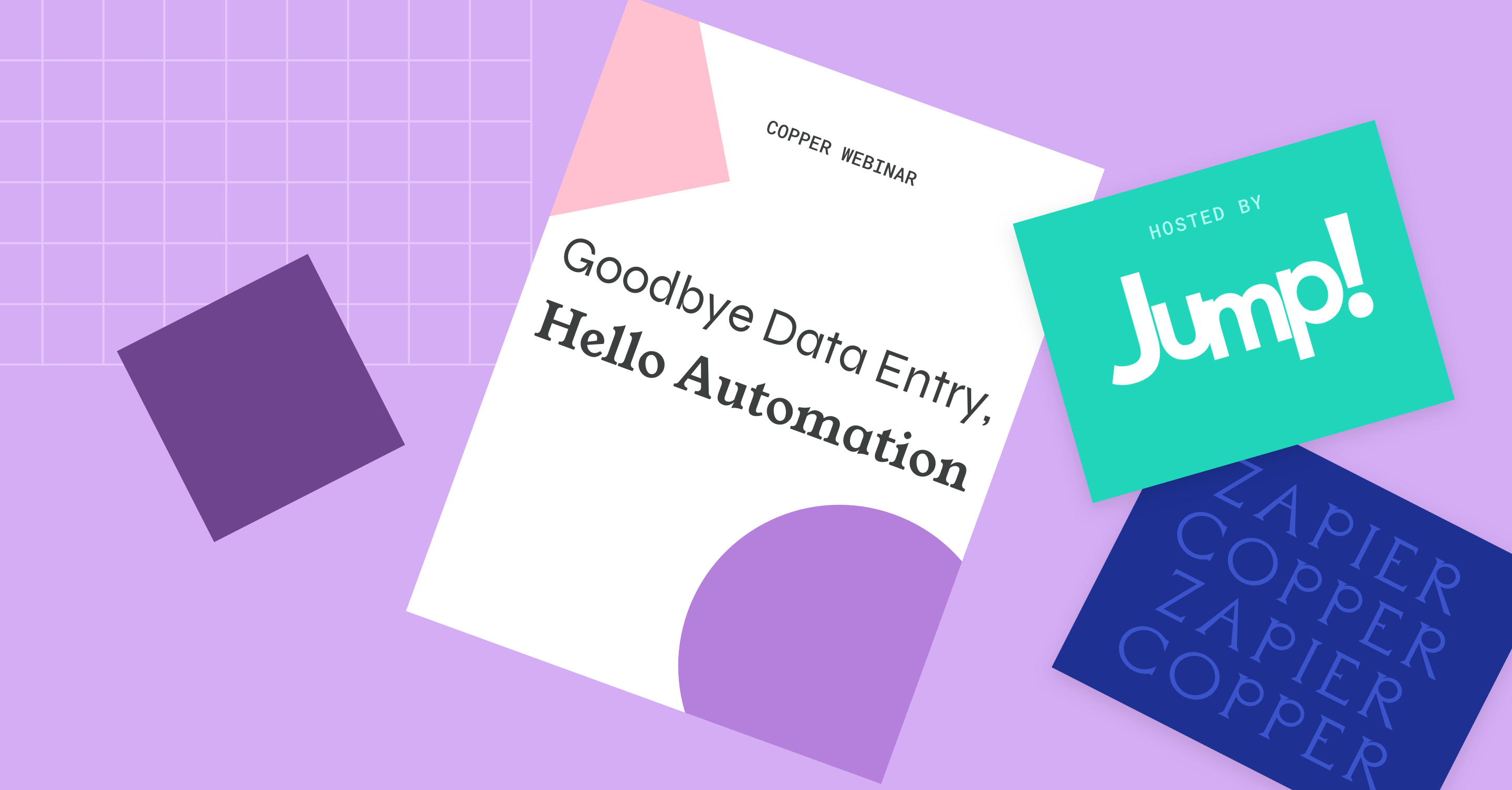 With Copper + Zapier, you could be automating 100s of tasks leaving you more time to focus, and close deals faster. Learn how Jump450 Media was able to scale quickly and save their team 30 hours a week.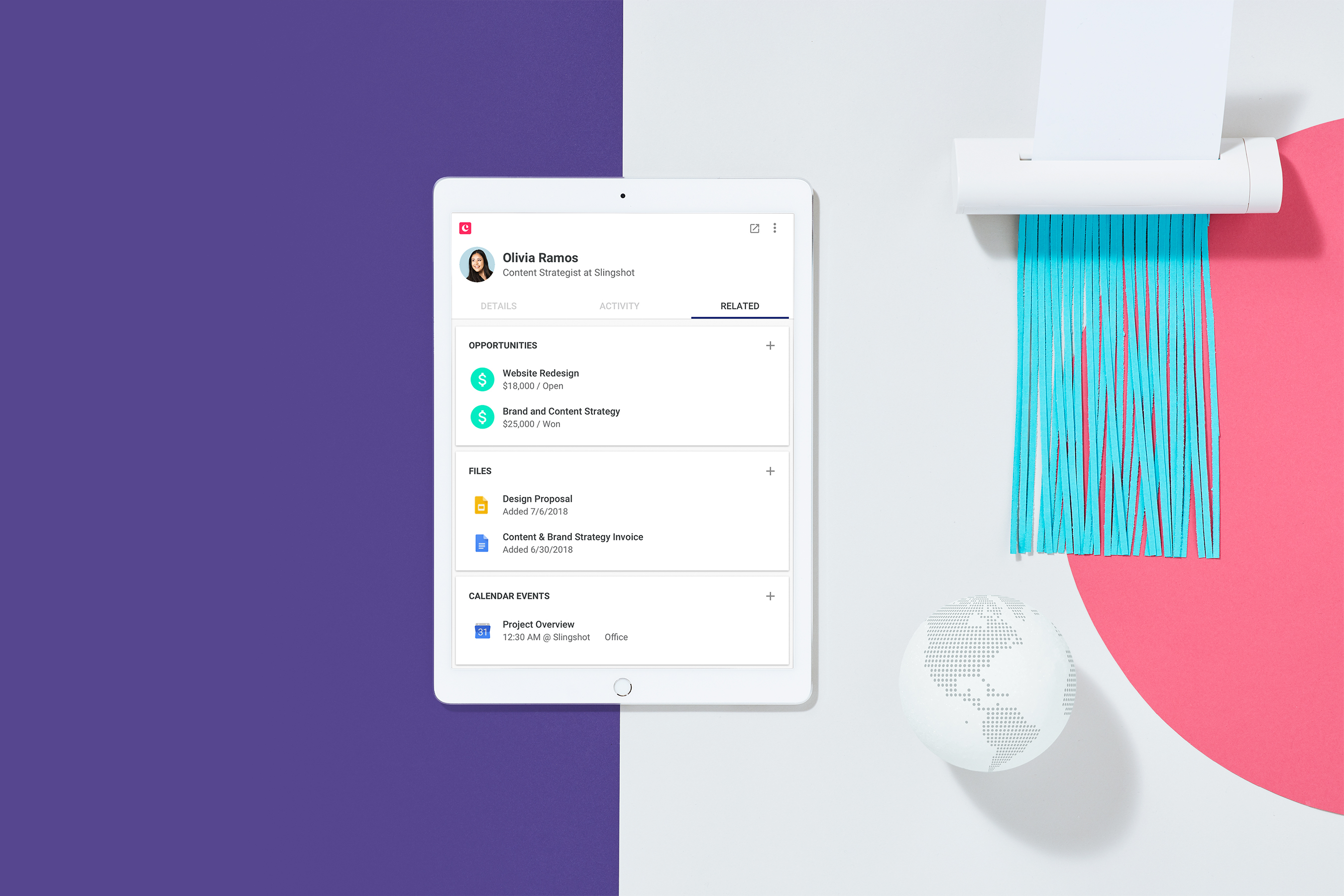 Goodbye Data Entry
Hello Copper.Try it free!
No credit card required. Start your 14-day free trial today.