Today, pretty much everybody needs good branding.
Companies. Non-profits. Bands. Even people have their own "personal brands."
And now, schools are jumping on the branding bandwagon—with a little help from Apptegy.
An education technology company based in Arkansas, Apptegy's school marketing platform allows school districts to update their apps, websites, social media, and alert systems. All with the click of a button.
With so many school choices today, old websites and old apps (or no apps) just won't cut it anymore. This is where Apptegy comes in, powering the identity of each school and bringing school districts to the modern day.
By the way, they develop native apps and build websites too.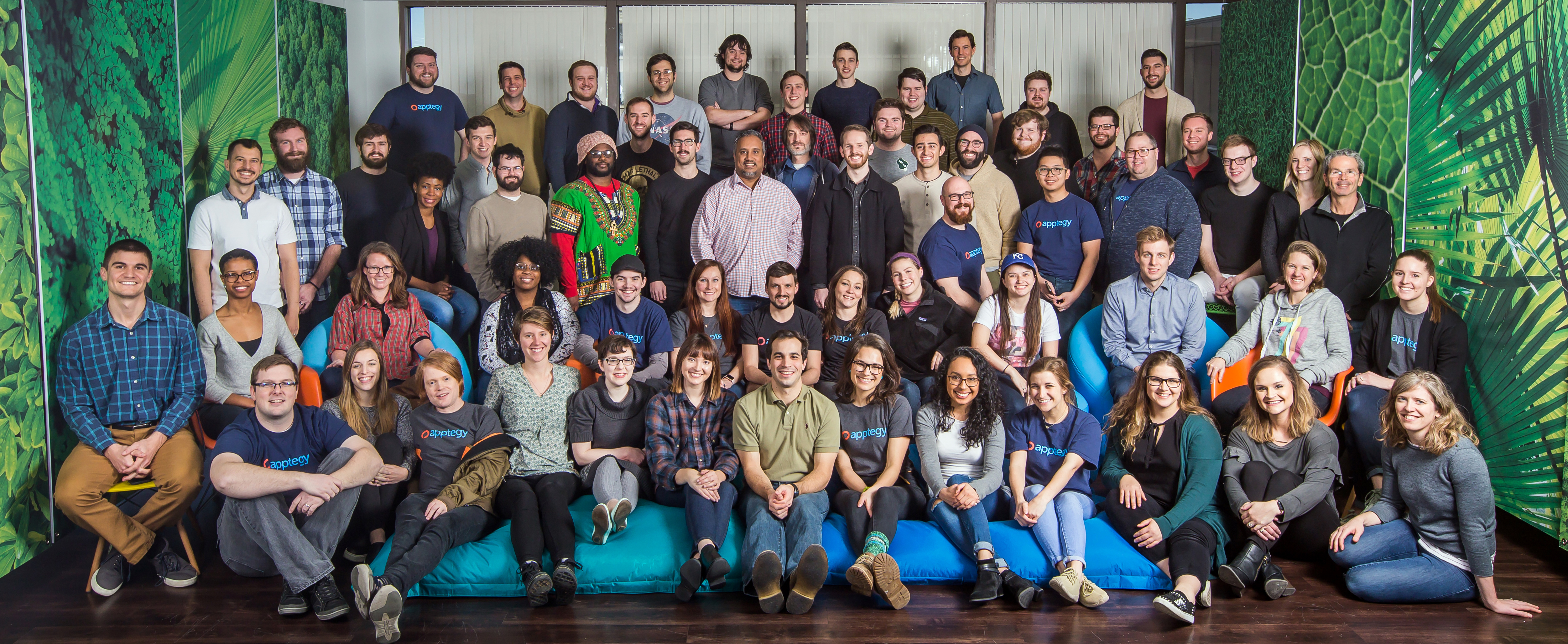 So, how does Apptegy manage its nationwide base of prospects and customers? With a CRM, of course.
In the beginning...
Benjamin Berley, Apptegy's Sales Ops guru and employee number 10, has been with the company since 2015. One of the first things Benjamin did as an Apptegy employee was help implement their very first CRM: Copper.
Casey Mikula, VP of Sales at Apptegy, explains why he selected Copper as their CRM: "It was an easy decision. Right off the bat, we liked how easy Copper is to use and how intuitive it is."
Today, Apptegy has almost 80 people and its Sales Operations team manages not only data and analytics, but also all the prospect databases that the SDRs are using to set up demos, including software and other tools.
But even though the Apptegy team enjoyed using Copper, things were about to change.
It's not "goodbye"—it's "see you later."
As Apptegy grew, so did the number of tools that they used in Marketing and Sales. The leadership team didn't want to have to go into different tools to get the data they needed—they wanted it all in one place.
As they started to build out a fully integrated tech stack to take them into the future, Apptegy assumed that they would need to move to the "big dog" CRM for an out-of-the-box, native integration.
"At some point, we were just like, 'You know what? Let's just go with the big guys. It's the CRM that everyone's heard of and it integrates with everything,'" Benjamin recalls. "So, we ended up having that new CRM account and our existing Copper account at the same time."
Bigger isn't always better.
After using the new "big dog CRM" for two and a half weeks, Benjamin spoke with the sales reps about their experience. "The user functionality was so bad—so unintuitive—even logging a note could be a terrible chore," he says. "They started making little comments here and there like, 'Can we go back to Copper? Hey, when are we canceling this CRM account? I hate this.' They were kind of joking—but it had weight to it."
"There's a lot of stuff that turned out to be impossible. For example, an email that comes into a sales rep's inbox is automatically populated into Copper. That's huge. In the other CRM we tried, it was a totally manual process."
Another key challenge was the support.
After opening over 50 tickets in two months and live chatting with the CRM's support team from 9 in the morning to 6 in the evening—only to fix the issue himself—he decided he'd had enough.
"It's very frustrating because in the beginning when we asked if they could adjust X, Y, Z for us, they said, 'Yeah, totally. It'll just be a few lines of code.' And it didn't happen. We had to have so many workarounds that we had to do ourselves. To put it bluntly, it was a nightmare."
Around this time, Apptegy's Marketing team ended up switching to another software for prospecting, as did the Finance team—which opened the door for Benjamin and Copper to revisit the possibility of integrations.
A CRM that gives the people what they want.
After determining the requirements he needed to move forward with Copper, Benjamin emailed Heather (Copper's awesome Customer Success Manager), and got the integrations all set up. "We love Copper's interface, we have our roots in it, and it's reliable," he says.
So, finally, Benjamin and his team went back to Copper. Unfortunately, they had to live out their contract with the other CRM. "There's no way to get out of it, even though we're not using it. But it's worth it."
Today, the Apptegy team is back on Copper with the integrations that they need—and this time, it's exclusive. "We're only using Copper now," says Benjamin. "The Copper team helped us get the integrations set up, and everything is running smoothly."
One of the many perks of a good CRM: easier onboarding.
For Apptegy, having Copper has made onboarding new sales reps very smooth, expediting the process at multiple points. "When we onboard a new sales rep and teach them our process, it's very easy because Copper is so intuitive," says Benjamin. "We're also able to add whatever custom fields that we want—that's a big plus for us."
With a basic integration, the data that Apptegy's SDRs enter into their prospecting software is automatically sent to Copper. From there, the Account Executives work their magic and bring on new customers for Apptegy. The best part? They don't waste time on data entry and system issues, they just do what they do best: deliver on Apptegy's mission.
And how does Benjamin feel about the switch back to Copper?
"I'm happy about being back on Copper every single day because it's made my life so much easier. The two months that we were setting up and using the other CRM was one of the most stressful times of my Apptegy career. We're glad to be back."