Companies evolve. So do industries. Products. Culture.
When a company decides that it's time for a new identity—to go through a rebrand—it knows that it's about to embark on a massive undertaking. New name, new logo, new voice. (And new swag. Can't forget about the swag.)

Allow us to reintroduce ourselves.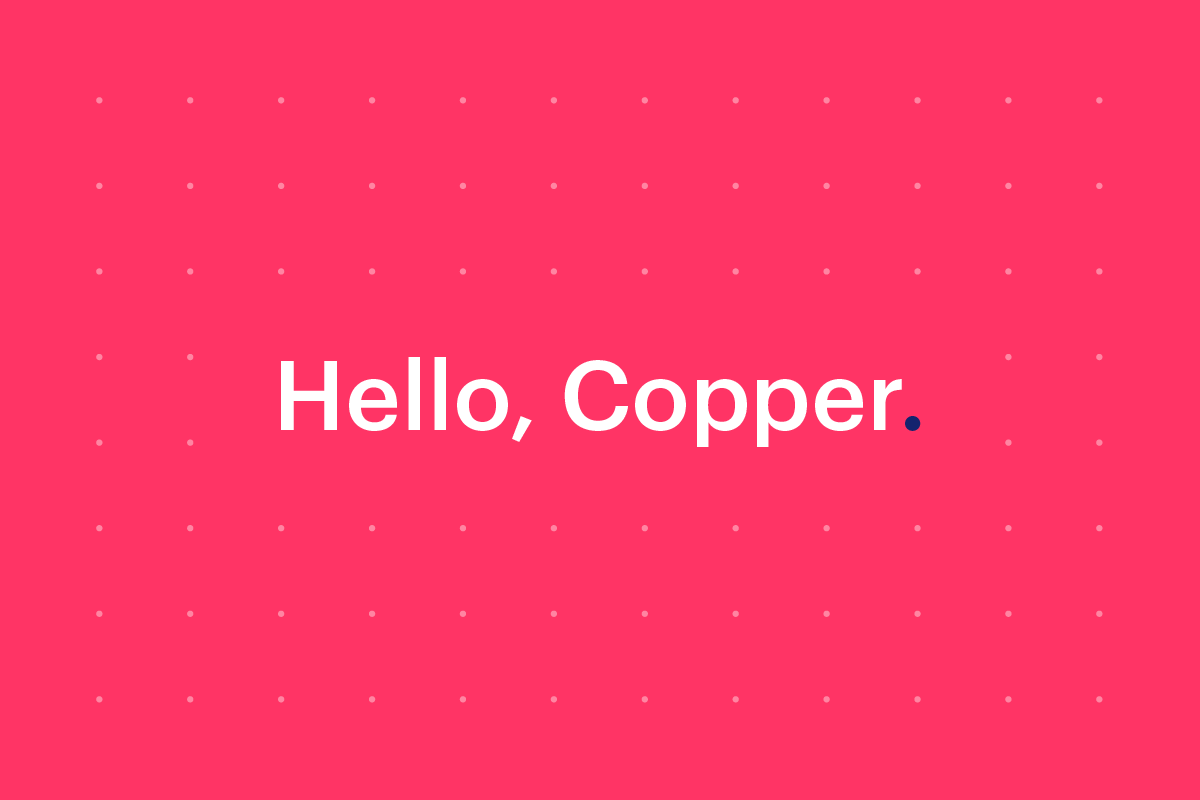 Yes, we're into hot pink now. We've also got a new name—it's Copper, nice to meet you. You've probably got some questions. We'll let our team answer them, along with sharing their own stories about:
choosing new colors (not everyone will love the color you pick—no matter which color you pick)
rethinking our place in the industry (it's at a crossroads)
the oddest questions they got about the new name
Ready to see how Copper's new brand was born?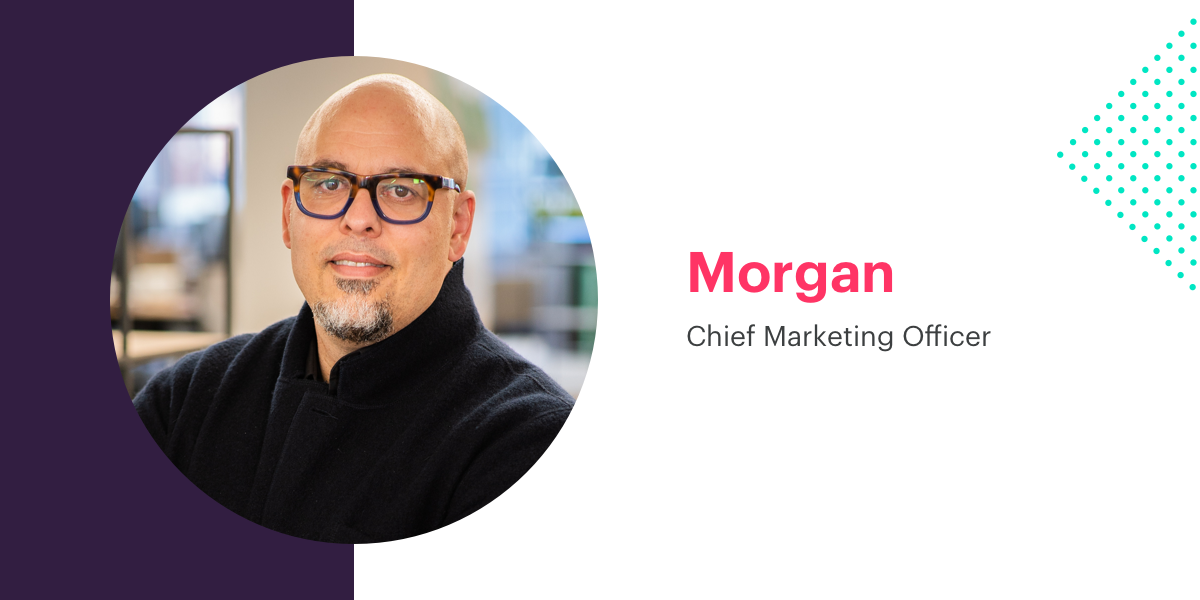 Q: How does the new brand fit with the Relationship Era?
Morg: The Relationship Era is all about how businesses have shifted from transactional one-time interactions to long-lasting relationships, and the new brand embodies this shift. The name, "Copper," is a conductor that generates energy between two things and it's been a form of currency for thousands of years. It's real, human, and timeless—three things that represent our values and philosophy.
Ultimately, Copper is about the connection between people and that's what we're delivering to our customers. It reflects our commitment to changing how companies and customers connect so they can build lasting business relationships.
The new brand is bold, strong, and completely different from every CRM out there, making it known that we're the first ones to truly empower teams to build long-lasting relationships.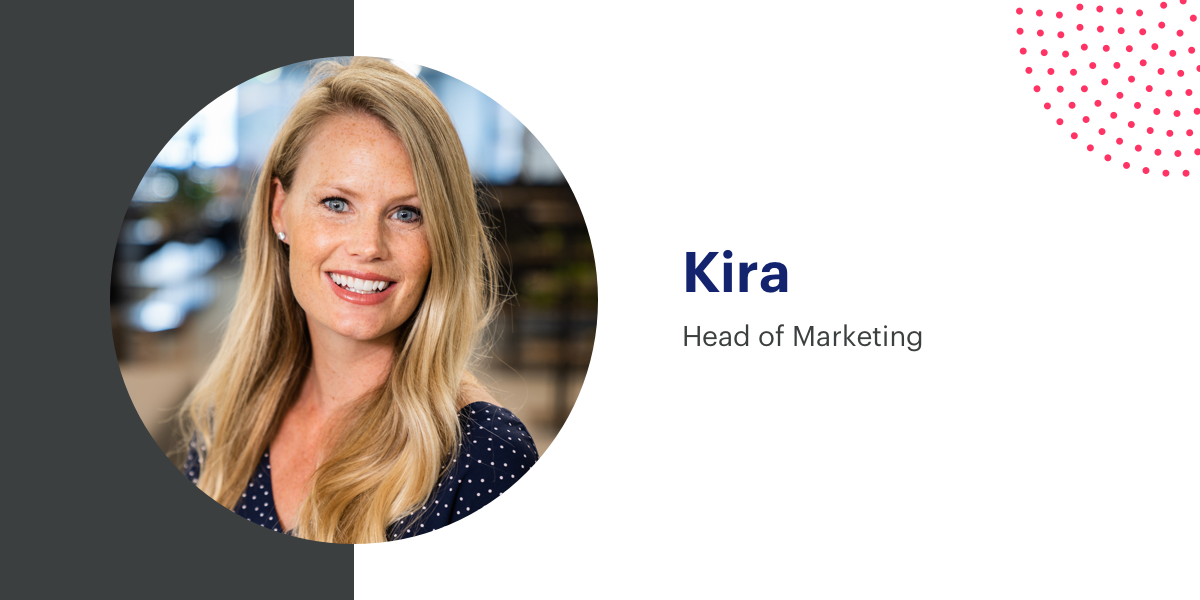 Q: How do you prioritize a rebrand with the everyday tasks in a company with a lot going on?
Kira: We built cross-functional tiger teams, had daily stand-ups for increased transparency and communication, and daily working sprints for months to get it all done. Most importantly, we just had fun—it's amazing to watch what a team can do when you're focused and having a great time building, thinking, and creating together.
Q: What were the odd questions you got after unveiling Copper's new brand?
Kira: "Why does your logo look like a Turkish flag?" Another was not so much a question as a comment, but it was still pretty memorable: "Pink is not the color of copper—copper is supposed to turn green."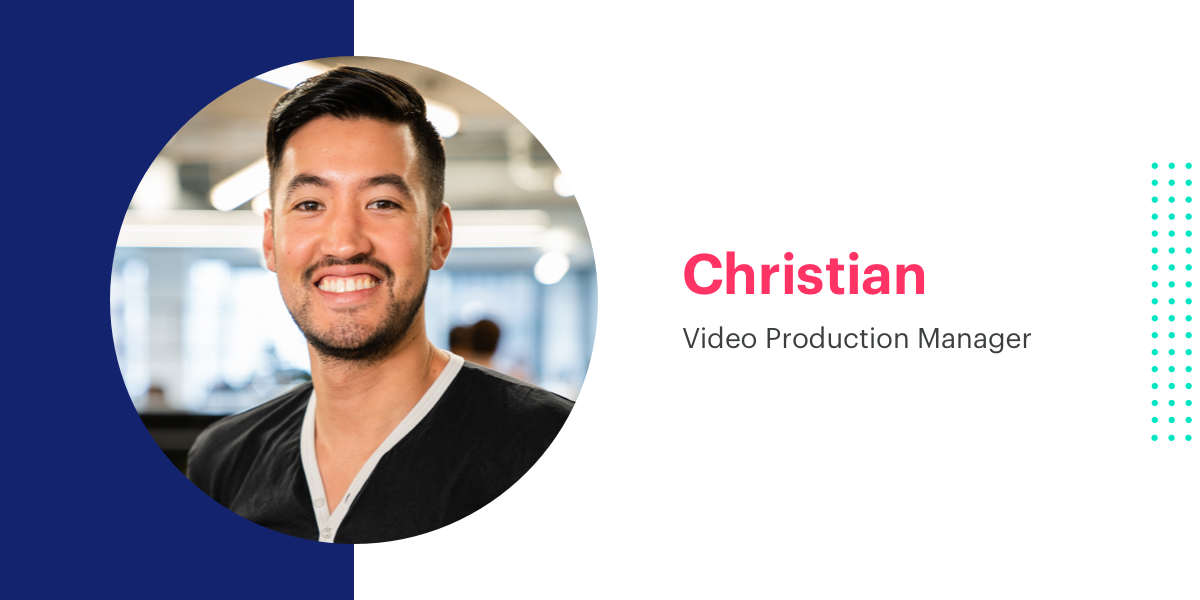 Q: How does a new brand play into the videos that you do?
Christian: It plays a huge role! Obviously starting from scratch means you have a lot of videos to make but the biggest thing is getting the look, feel and personality of the videos right. Copper has such a big personality as a brand and I'm really excited to help bring that personality to life.
Q: What considerations do you keep in mind when doing video for SaaS?
Christian: Entertainment value. When it comes down to it, if I make a video and I personally lose interest before it ends, than I've failed and I need to go back. It's important to keep the videos short and sweet.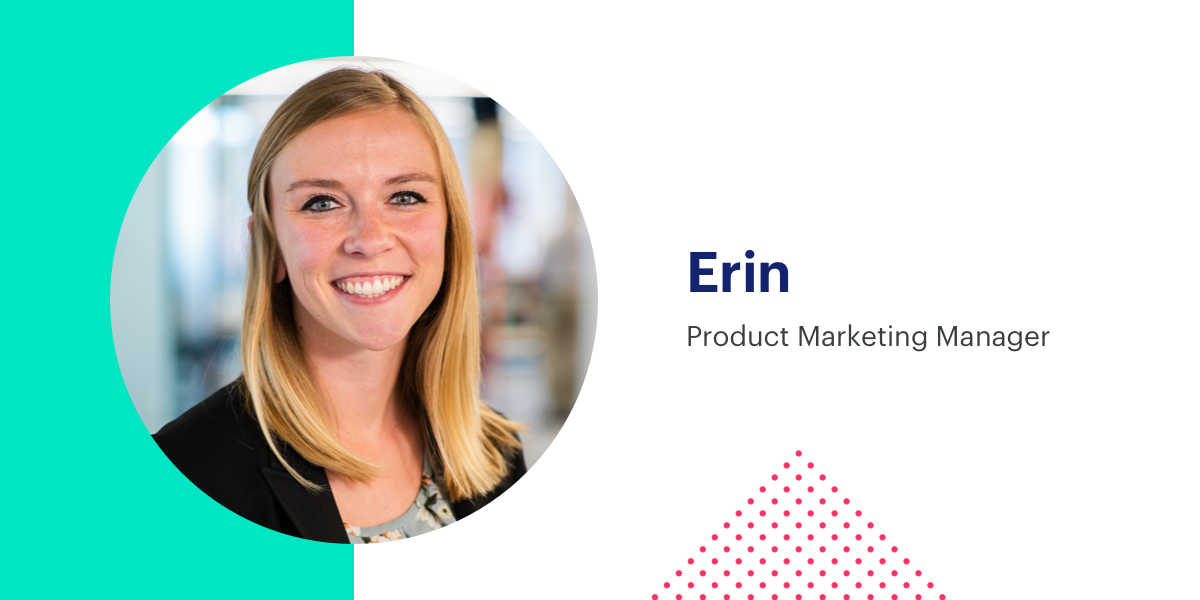 Q: What were some of the biggest challenges of working with the old brand?
Erin: It felt like we were telling the same narrative over and over again: "we've got cool features that will make you more productive" and that's the end of the story. Now, we have more angles to tell the story from, in a fresh way.
Q: What were some of the biggest challenges of going through the rebrand?
Erin: Figuring out how to visualize the product—how do you show "zero data entry?" It's a SaaS product, so the features don't always translate easily to visuals.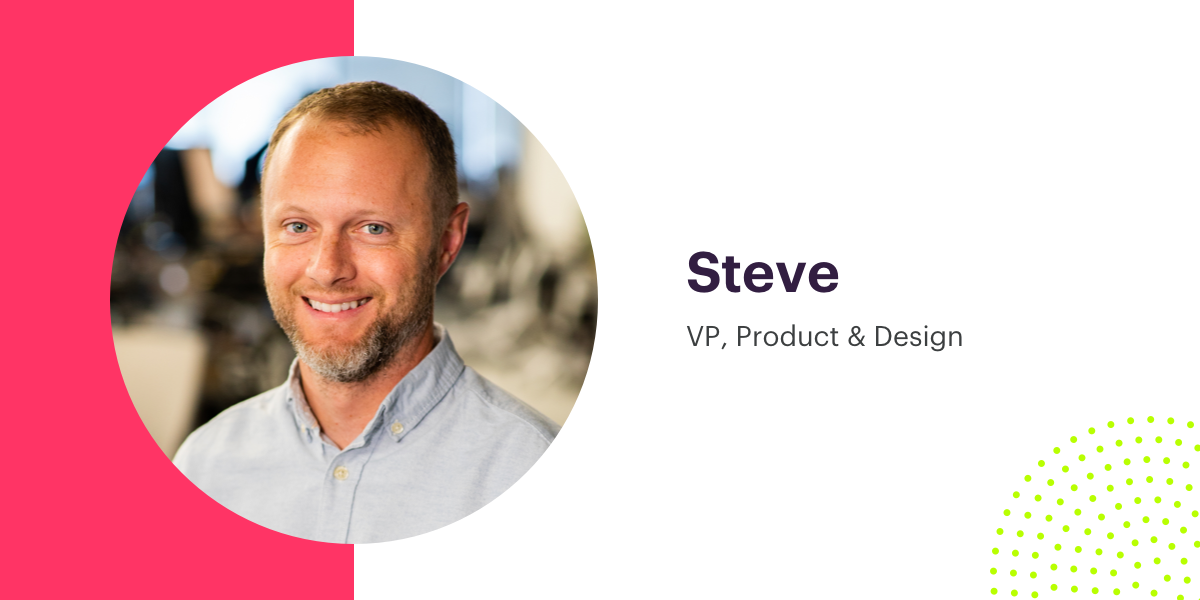 Q: What were your first thoughts when you heard you were going to do a rebrand?
Steve: I was super excited. The old brand was tough from a visual standpoint, functionally, because the name was so long and the blue is pretty common. Our product focuses so heavily on being delightful and well designed—the brand always lagged behind.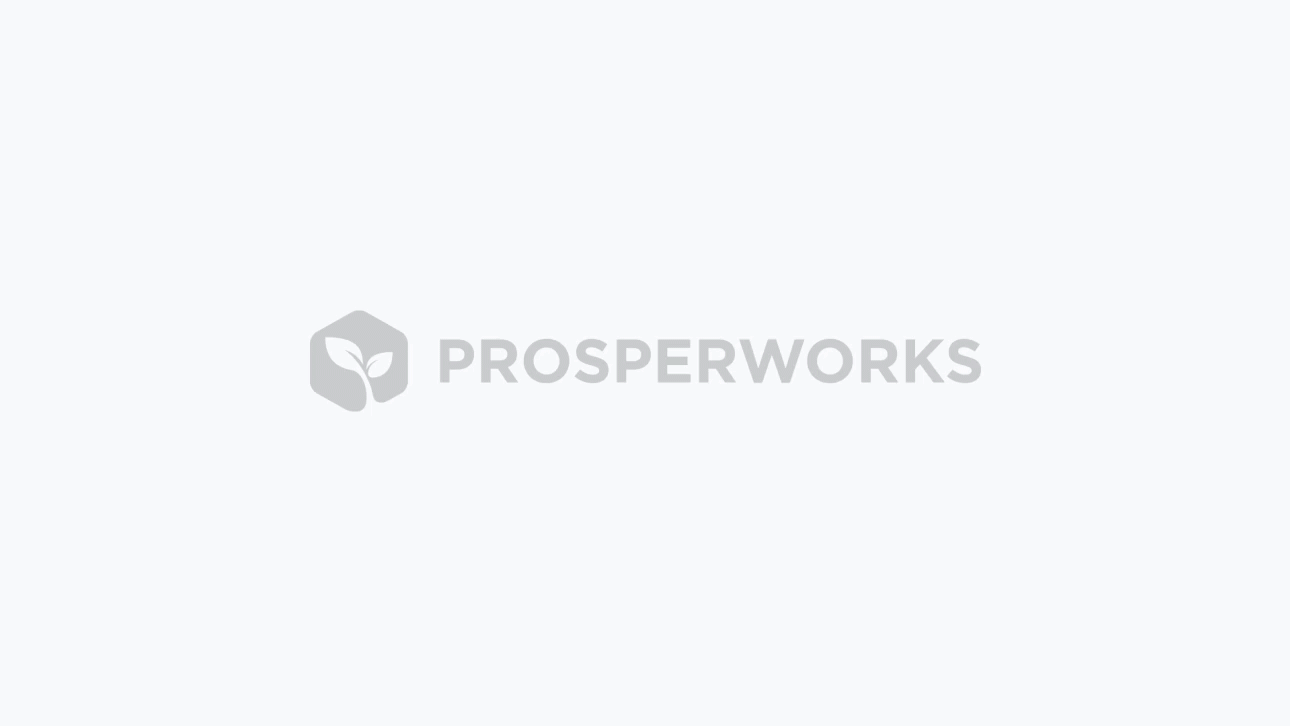 Q: What's the toughest part of a rebrand process?
Steve: Landing on a name. You never want to rename just to rename. It has to have meaning and represent your product well. Finding a logo that everyone's happy with is always tough. People might not "get" your new brand or love it right away, so it's important to be able to commit to something and see it through.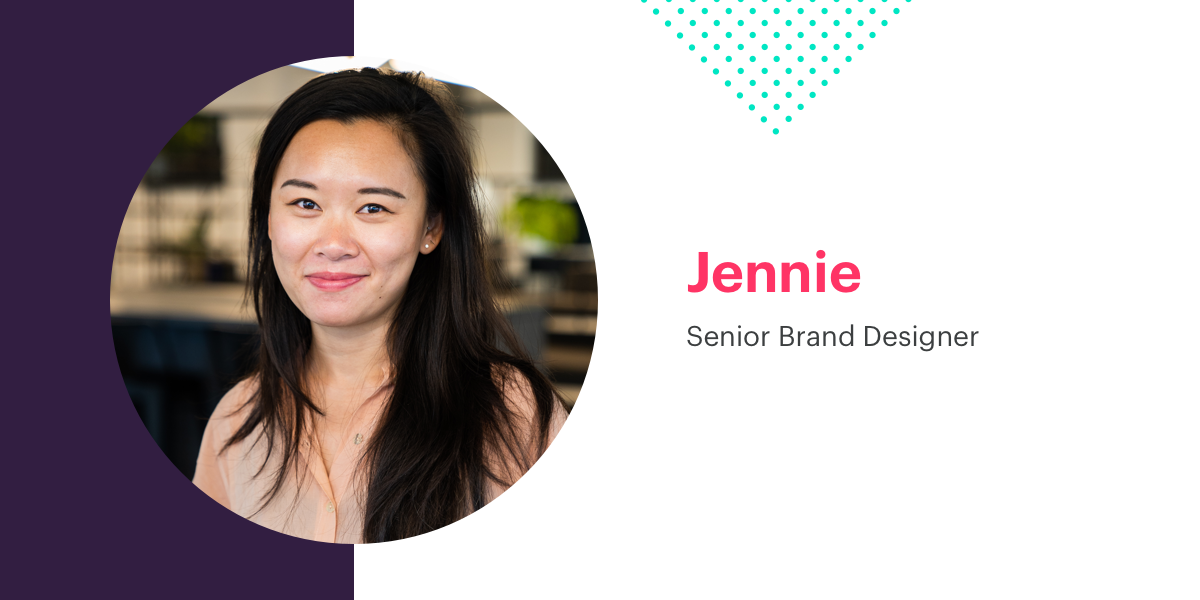 Q: The hot pink was a polarizing choice. How did you guys settle on that one and push it through?
Jennie: We explored a wide, wide gamut of palettes. And we got a lot of "Did you guys explore the copper color?" Honestly, the pink was polarizing even within our team, but we knew it was a step up from the blue that's all over in the crm space. We landed on something that everyone felt good about.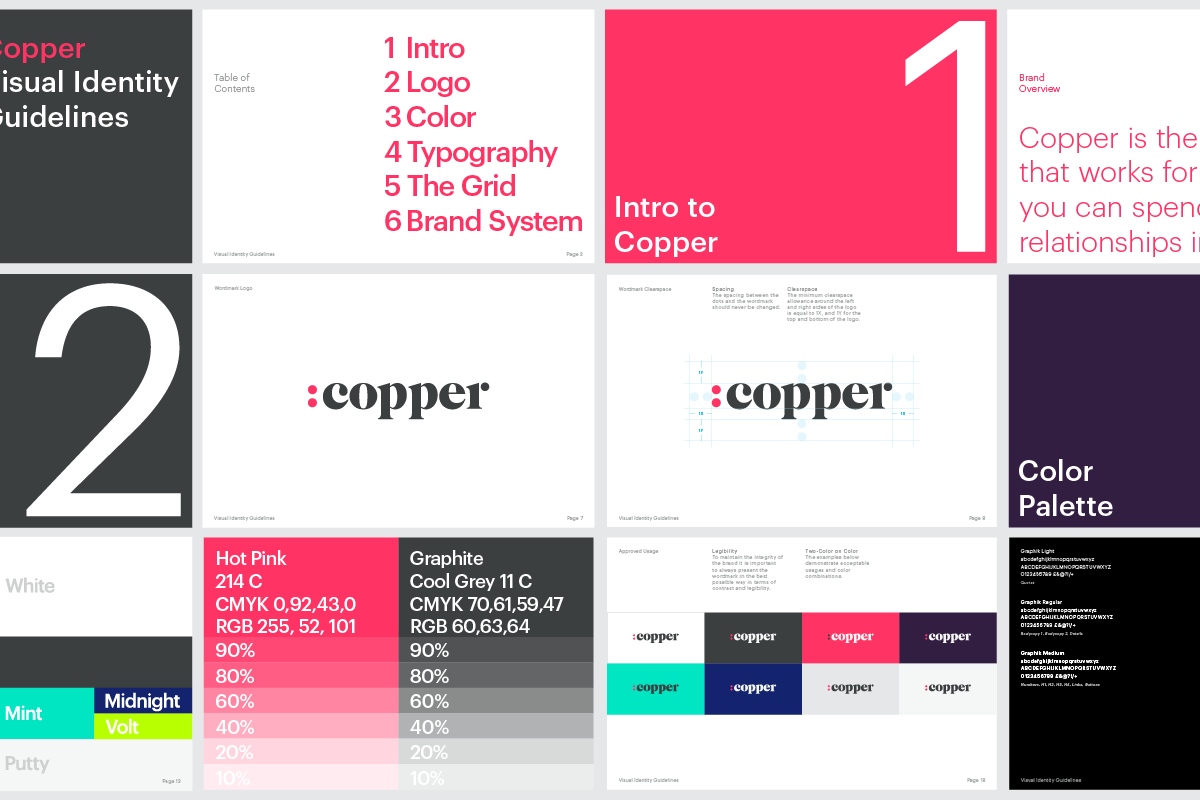 Q: Describe the new brand in five words.
Jennie: A league of its own! We wanted to be modern and different, but above all, human. Everything we do here is human-centric, so we wanted to reflect that in the new brand.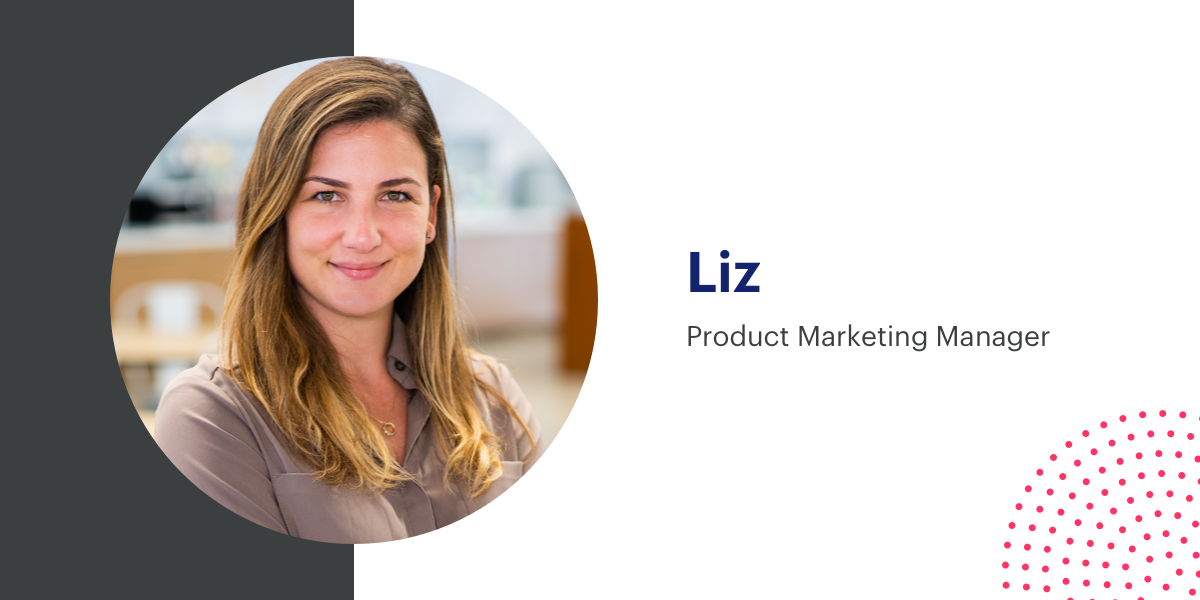 Q: How do you see the new brand impacting where the product is going?
Liz: Let's face it, traditional CRM is a bland world. There's always some negative connotation—it feels like another burden in your workday.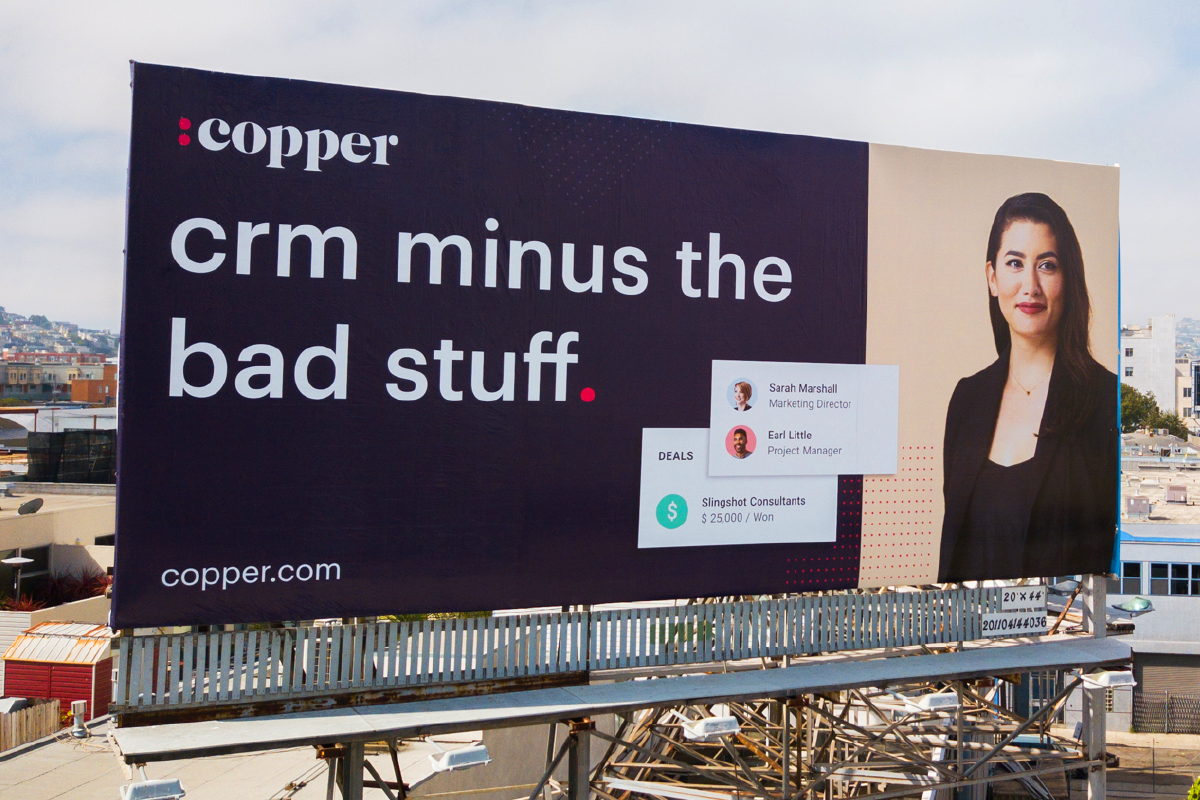 Q: So it's an issue that's bigger than Copper—or any other software.
Liz: Right. If we can reframe people's perception of CRM as well as having a great product, it can take Copper into a whole new space. That's one of the reasons I'm really excited about the new brand.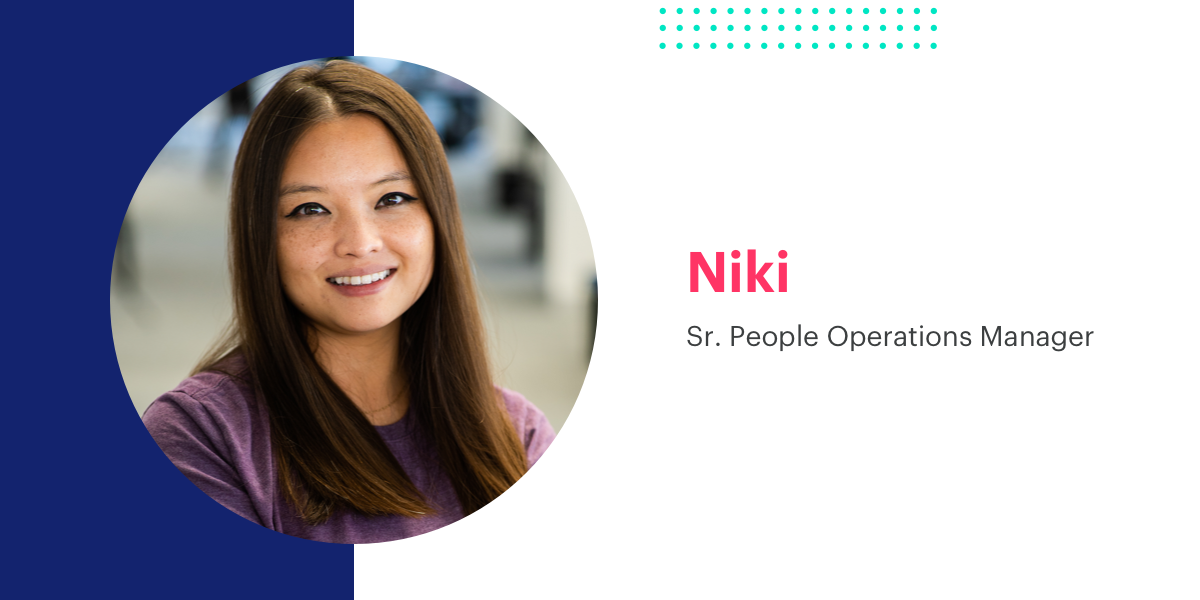 Q: First thoughts when you heard we were doing a rebrand?
Niki: Stressed. A rebrand is a big project!
Q: It is! From an HR perspective, how does a rebrand affect your day-to-day?
Niki: There are two parts: the external and the internal. Internally, it's about getting teams on every level engaged with the new brand, getting the admins updated with our accounts, and so on.
Externally, we're talking to candidates and partners: "How are we going to sell the idea of the rebrand? How do we get a job candidate excited about the positive changes in the company?"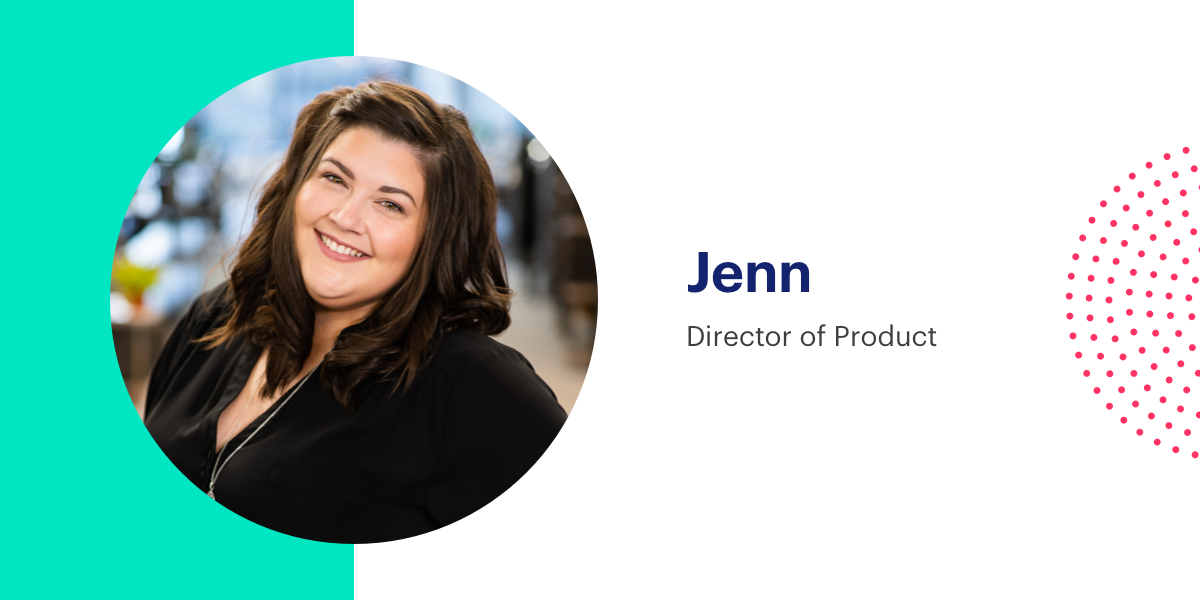 Q: First thoughts on the new look?
Jenn: Excited! I've worked for blue companies for the last eight years, so I love that it helps us stand out from the pack.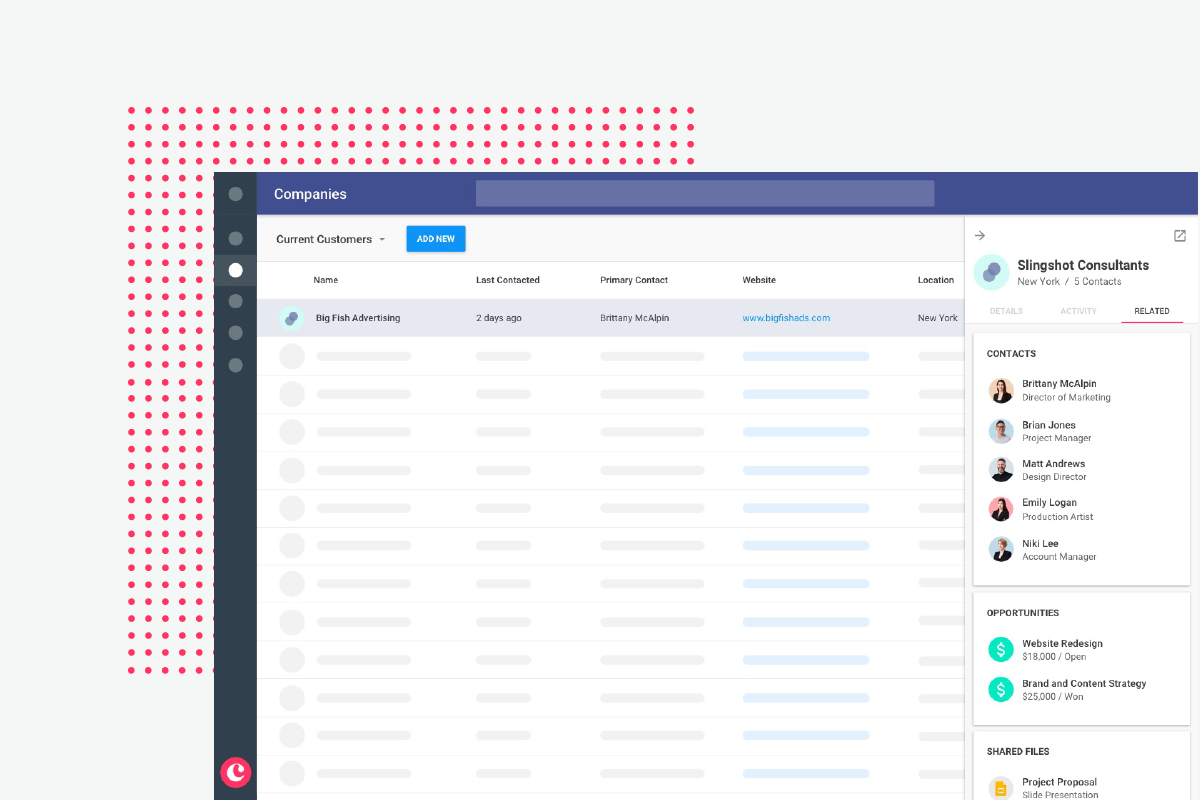 Q: How do you see this rebrand impacting the product or industry?
Jenn: When people hear "CRM," their eyes glaze over. It's just some tool that you have to use for your business. Copper is something that lives and grows with you—now we have a chance to show that.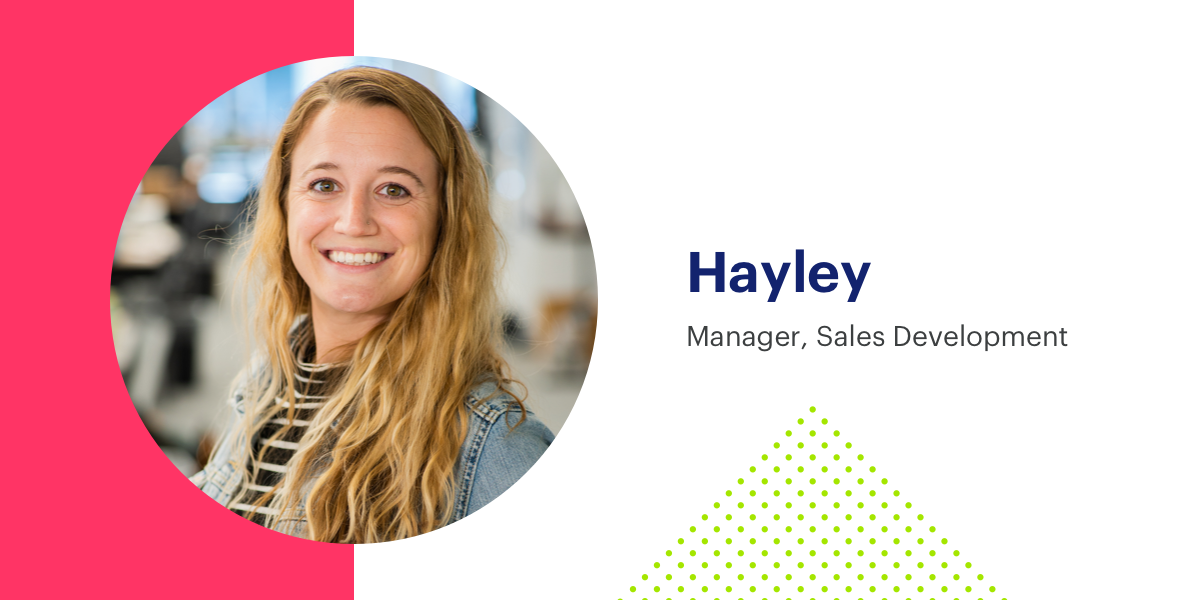 Q: How do you see Copper being different from other traditional CRMs?

Hayley: We have something that teams love to use. That's not normal! Usually it's like, 'I have this very powerful tool and it's doing this and that—but it's so ugly that I have to schedule a time in my calendar to use it because I hate it so much.'
Q: How did you feel when you heard about the rebrand?
Hayley: It was GREAT. I remember making my first call here three years ago. The person on the phone was like, "Who are you? Can you spell it?" The old name was so challenging to get across. I remember hanging up and thinking, "The name! We need a name that helps our people on the phone."

There were so many brilliant minds that had a part in this rebrand, and we're so excited for the world to meet Copper and reimagine crm. Intrigued? Give Copper a spin with a free trial.