Customer stories
CRM for Fundraising? Here's How Adrenaline Does It
CRM for Fundraising? Here's How Adrenaline Does It
Good sports equipment isn't cheap. In fact, just a new helmet can cost upwards of $300. For high school sports teams, there just isn't enough funding to cover the costs of all this equipment, especially if you want top-end products.
When those costs fall to the team, there can be a serious lack of funds.
The thing is, fundraising isn't a coach's main job (and it shouldn't be!), and they may not have a very clear idea of how to move forward. More than that, they probably don't have the time to devote to it.
That's where Adrenaline Fundraising comes in.
They use their experience and connections with local vendors to give high school sports teams a fighting chance at fundraising success.
In a chat with Adrenaline's Fundraising Coach Scott McMaster, we talked about the great ideas that led to this company's founding and growth.
But as Scott was explaining Adrenaline's success to us, he touched on an interesting fact: its flourishing business model actually caused a serious problem in the beginning:
Their Google Sheets were getting way too complicated.
At first, their workflow was simple: input everything into Google Sheets. While that worked for a while, it was soon clear that this system wasn't going to last.
The company continued to grow in size, and kept taking on new customers. Soon, their Google Sheets were way too complicated.
That was when Adrenaline Fundraising realized they needed a CRM.
But, which one would they choose?
Three main necessities stood out to the team: their CRM had to be customizable, easy to use, and budget-friendly.
That's why Adrenaline Fundraising chose Copper.
Compared to other CRMs, Copper was more customizable.
"The customization is important because our workflow is a bit different from your typical sales organization," explains Scott. "For example, our customers are schools and not companies. So, it's great that you can rename that record in Copper."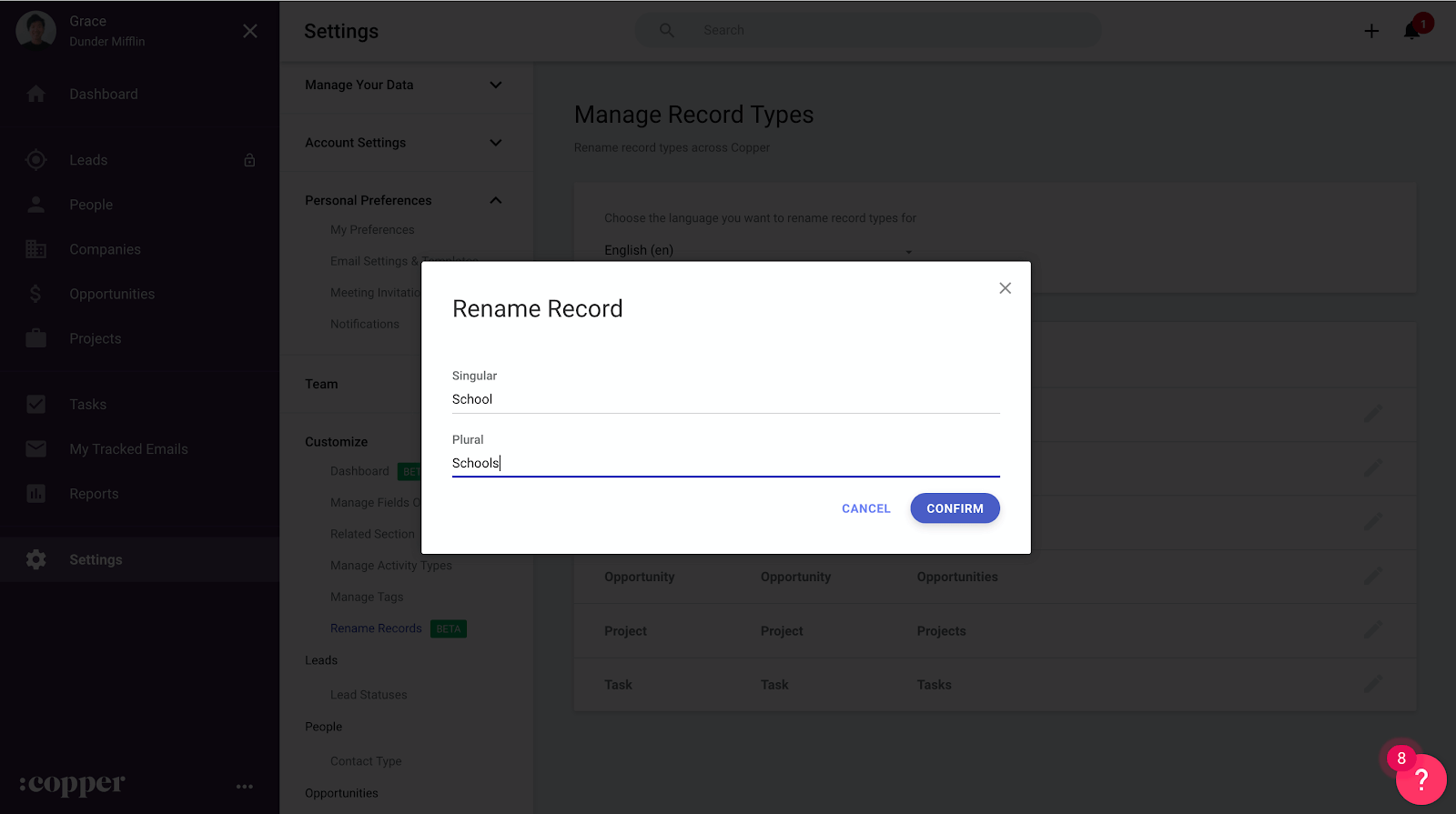 And that's true! Any record in Copper can be quickly customized to fit the terms and labels used by different businesses in different industries: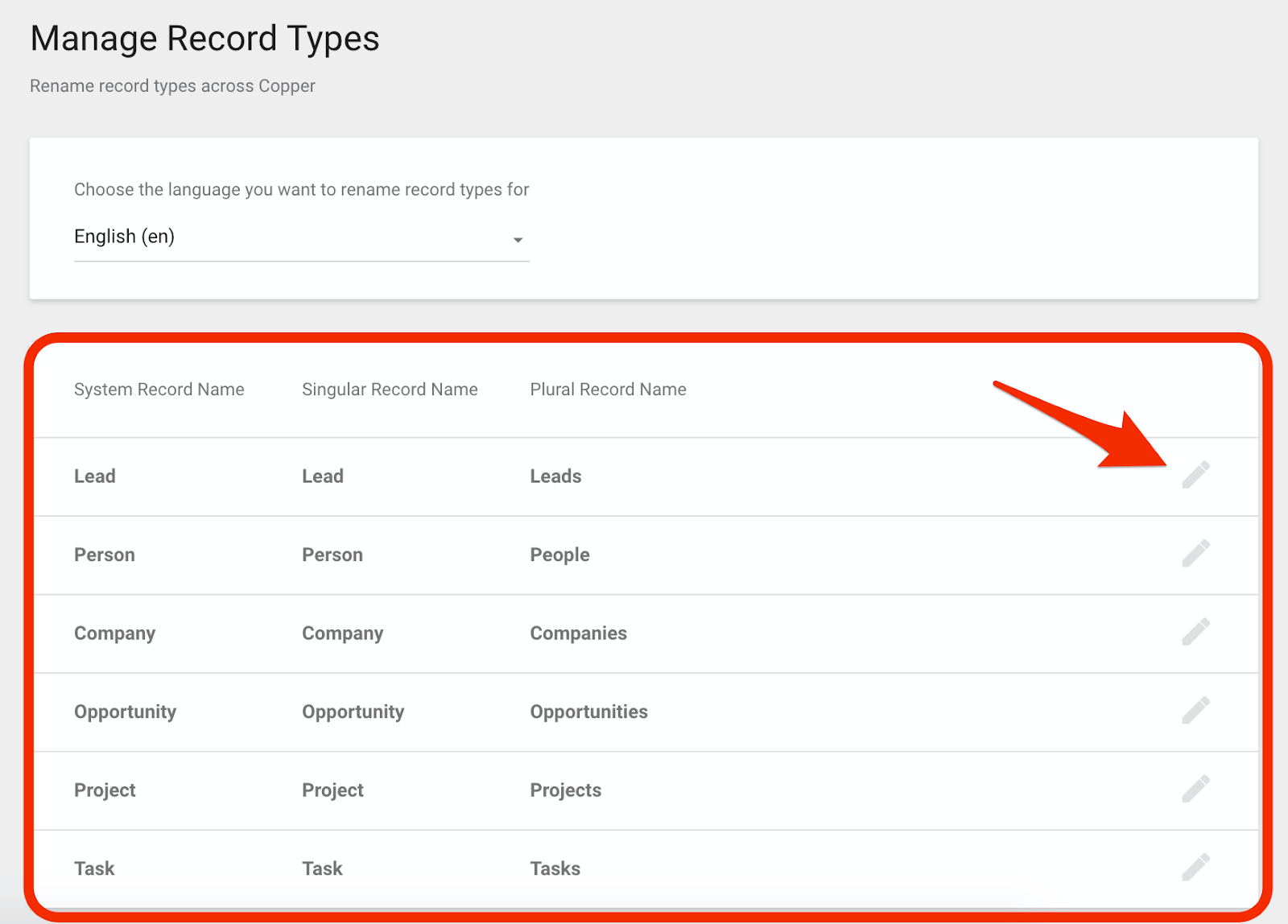 Adrenaline helps a very specific type of customer: high school sports teams. Their point of contact is usually the coach, not a corporate decision-maker in a company.
With the extra customization that Copper provides, Adrenaline Fundraising is able to keep their records straight and see exactly who their leads and opportunities really are.
From admins to graphic designers, everybody at Adrenaline Fundraising uses Copper.
"We're at 100% adoption," Scott tells us. "Everyone on the team uses Copper."
For example, Adrenaline Fundraising has created a separate pipeline in Copper for their discount cards. These discount cards offer discounts to local merchants, and can be resold by high school sports teams as a fundraising product: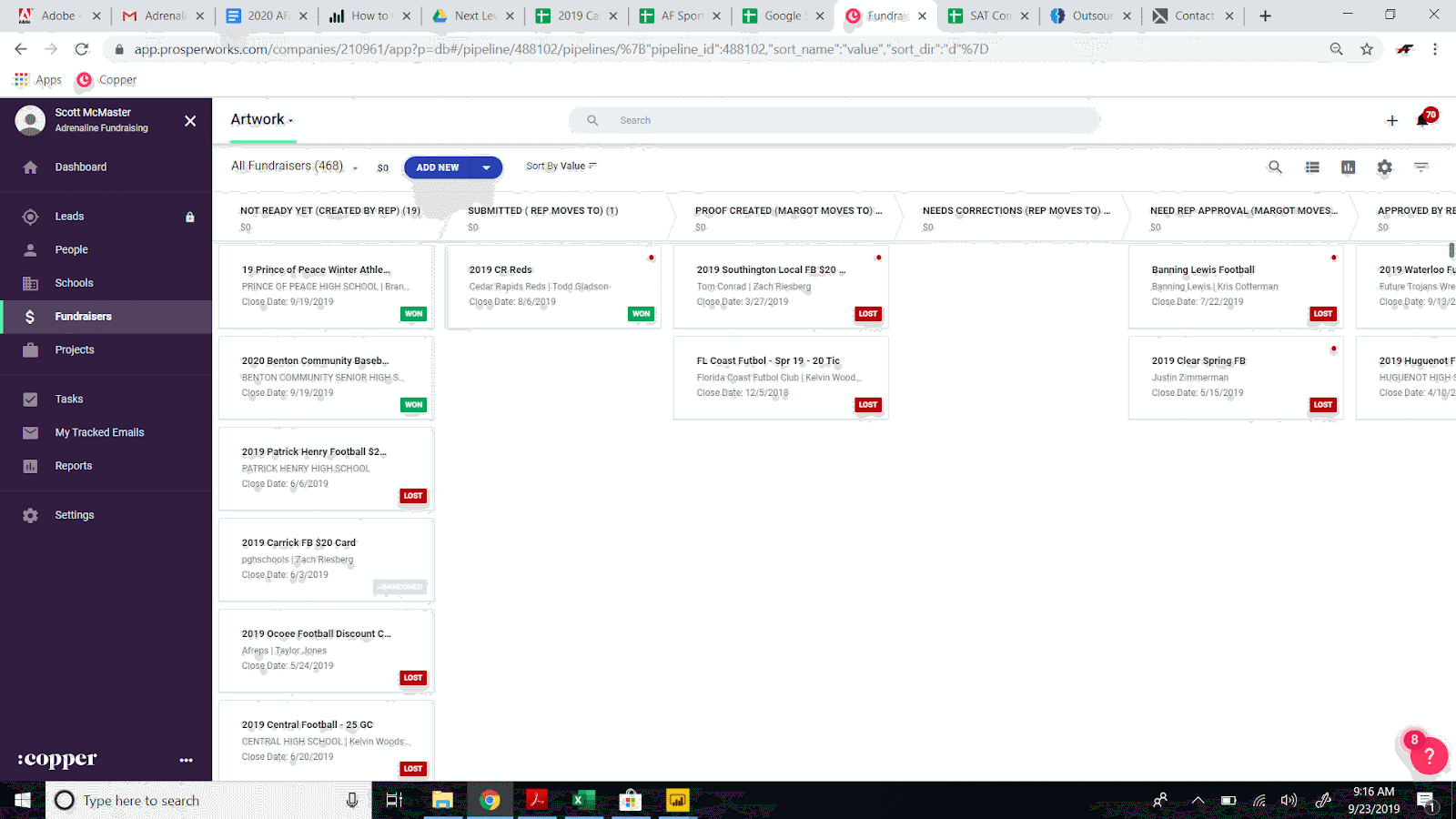 When a team decides they want to purchase these discount cards to resell, Adrenaline Fundraising gets to work. They need to acquire all of the discounts from local merchants such as restaurants, stores, automotive service, etc. Then, they need to design the cards themselves with the team logo, any images, and schedule: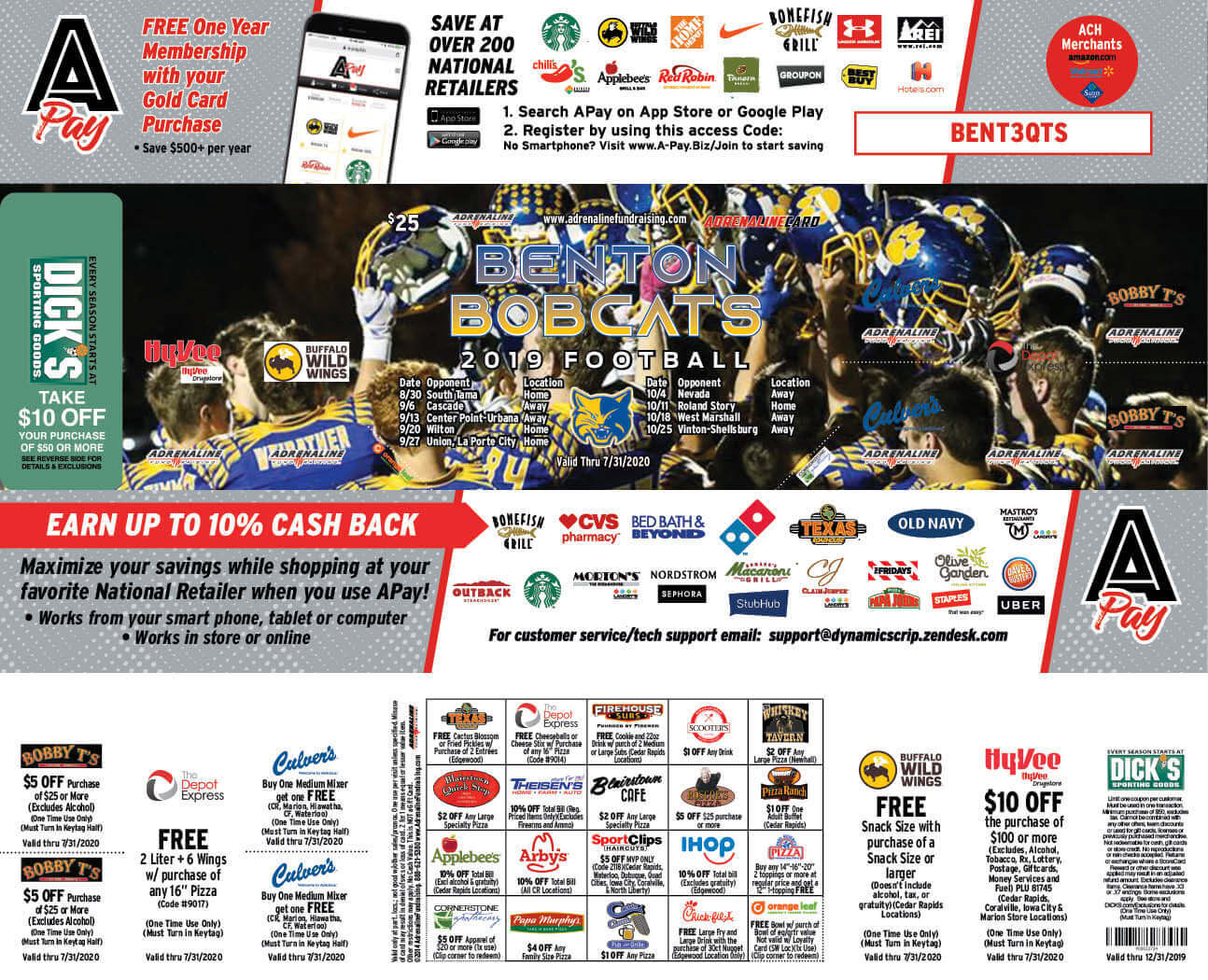 When Adrenaline Fundraising signs a new opportunity for discount cards, that task goes right into the discount card pipeline in Copper.
Their designer sees this and gets started creating the cards right then and there.
Of course, the sales reps at Adrenaline Fundraising also use Copper to land more deals with coaches.
They start by doing a bit of research: who are the coaches for the schools they want to get in touch with? Then, they'll give them a call and try to set up a meeting.
"If we can meet with a coach," explains Scott, "there's a decent chance they'll sign up to work with us in that meeting."
Once a deal is agreed to, or even if the coach gives a "maybe," then the sales rep records it in Copper as an opportunity. Here's an example of how that looks: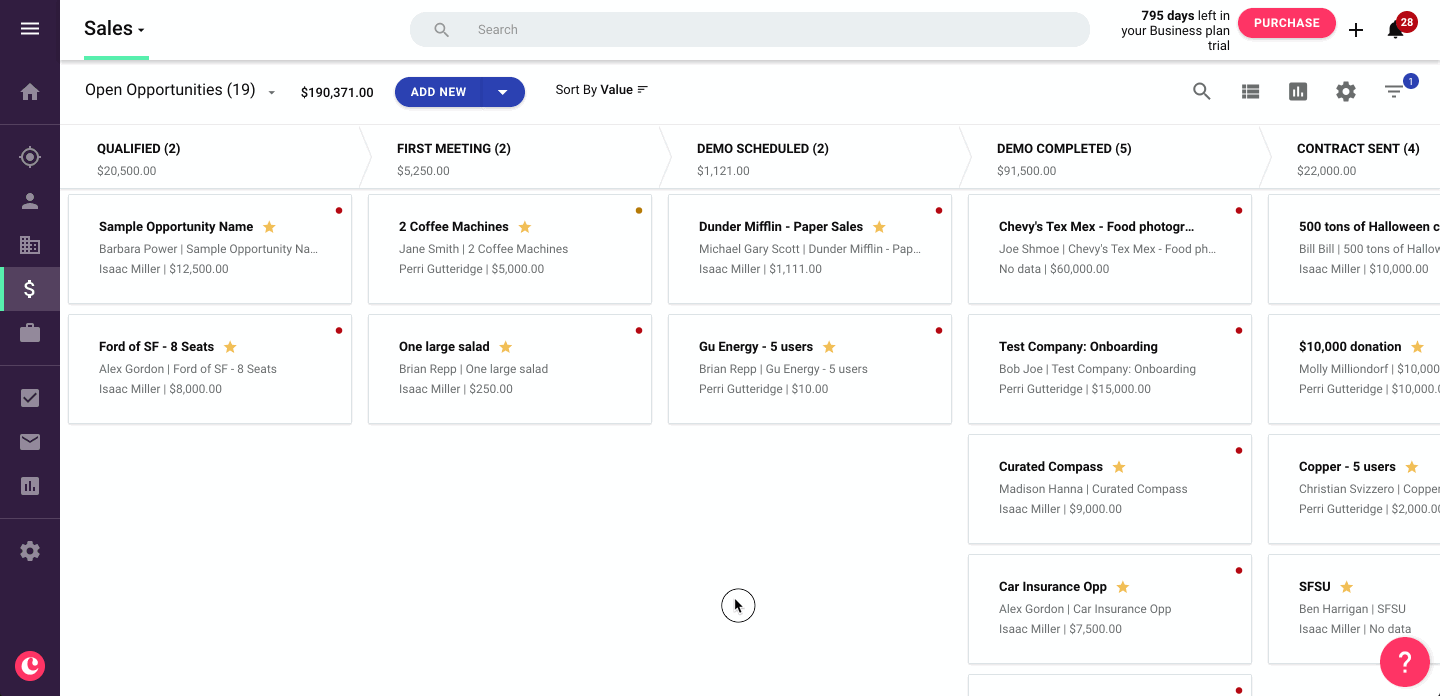 For Adrenaline Fundraising, they've customized their pipeline to include stages such as "follow-up" and "signed contract." That way, they're able to make sure everyone's clear on where each opportunity is at.
"Copper has saved us an enormous amount of time in our workflows, and a ton of money," says Scott.
Easy communication in Copper means Adrenaline never misses a thing.
Before using a CRM, Adrenaline Fundraising ran on emails. With tons of threads talking about different prospects, asking for artwork, and assigning new tasks, it was easy to miss important deadlines or lose essential tasks in an email thread.
Copper has changed all of that.
With a CRM that's easy to collaborate on, Scott can talk to the rest of his team in order to assign tasks, get updates, or ask questions: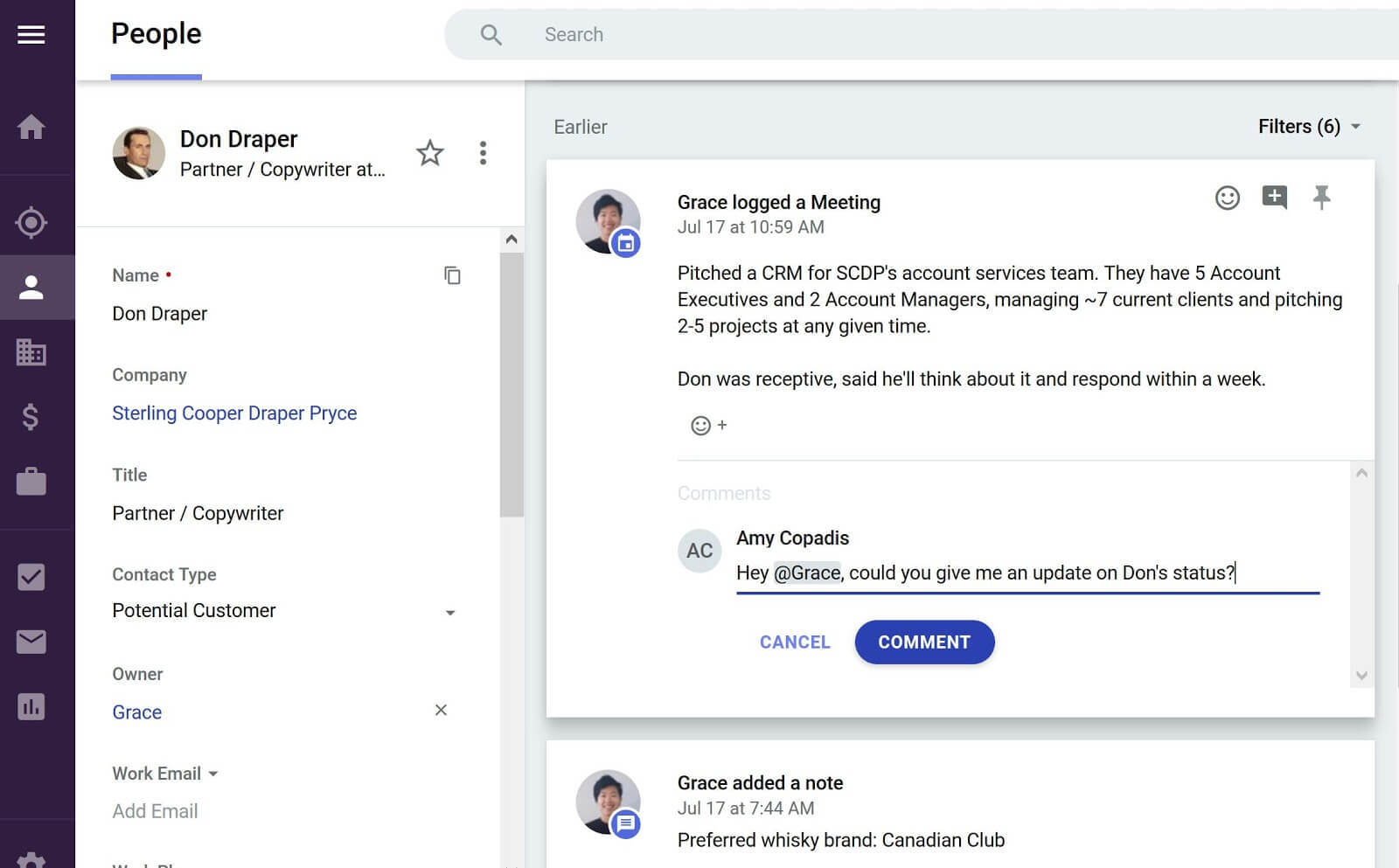 This kind of easy communication is one of the ways that Adrenaline Fundraising has been able to save time and money since switching to Copper.
"If we didn't have Copper," says Scott, "we'd probably have to hire another admin or two to deal with all that work."
Adrenaline's favorite thing about Copper? Automation and clear data.
When we asked what Scott's favorite part of Copper is, he immediately replied, "Automations!" He added, "They save us a lot of legwork and are great at reminding us of what we need to do."
So how does that look? For example, Adrenaline sorts its opportunities by start-dates (for the fundraisers) so they know what's most important to get done first. When a sale is completed, an automation sends an admin a notification to get the invoice out and make sure everything is ready to close out the sale.
Thanks to automated tasks, everything is easily put on hold until the right moment. With Copper's automation features, the team can also avoid tedious data entry work.
"You never want to make your sales reps do paperwork when they don't have to," says Scott.
Instead of spending time typing in school colors, names, and contact details repeatedly, Adrenaline Fundraising's reps can focus on selling. All that important information gets captured automatically in Copper.
Another feature that caught Scott's attention was how easy it is to see your sales data in Copper.
This allows Adrenaline Fundraising to quickly and easily check their status: they can keep an eye on how things are going, and if they're beating last year's sales.
"We can even go through and request data on all our fundraisers, and print off that data for each of the sales reps on the team," says Scott. "Our managers can see not only how our reps are doing, but also how the team is doing as a whole."
Like a true sports team, Copper helps Adrenaline Fundraising generate healthy competition.
A bit of healthy competition is good for any sales team. But as a company focused on sports, Adrenaline Fundraising takes this to the next level.
In fact, competition is a core part of their sales team, and they use Copper to make that competition possible.
"Everyone on the team uses Copper. They know that if an opportunity or deal isn't in Copper, then it doesn't count, because no one can see it."
Adrenaline Fundraising then uses power rankings for their reps. Since everyone wants to climb the rankings, the whole team has become pretty competitive: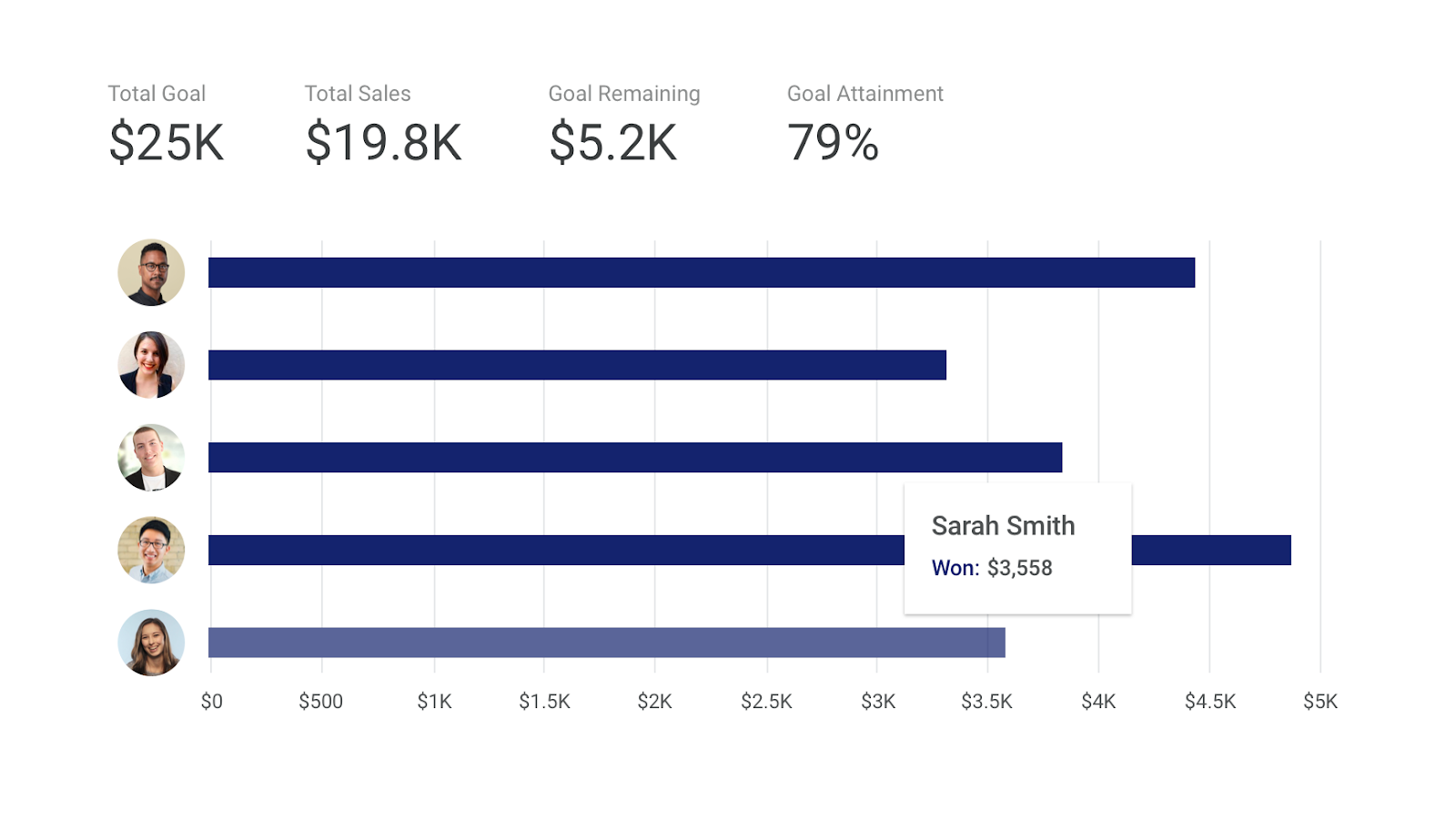 Using Copper, it's easy to see how well each rep on the team is doing, and who's making the most sales.
They like to make a big deal out of this competition, sending out a weekly email with the power rankings. That way, everyone can see where they rank, and who's jumped a few spots this week.
"Then, since we all love The Office, we do Dundees awards at the end of the year!" explains Scott.
Adrenaline Fundraising is taking leaps forwards with Copper at their side.
Adrenaline Fundraising now holds over 13,000 annual fundraisers, and they've managed to help raise over $1 billion for high school sports teams across the country.
Using Copper, they've been able to take their team forward by leaps and bounds.
Today, Adrenaline Fundraising uses Copper to improve and customize their workflows, minimize mistakes, and save both valuable time and money. Everyone knows exactly what they're supposed to be doing, and no one wastes time on tasks that can be automated.
Adrenaline Fundraising continues to grow their company and work smoothly for better results, all thanks to their trusty CRM.