Customer stories
How Customizing Copper has Helped Love Your Melon Spread Their Mission
How Customizing Copper has Helped Love Your Melon Spread Their Mission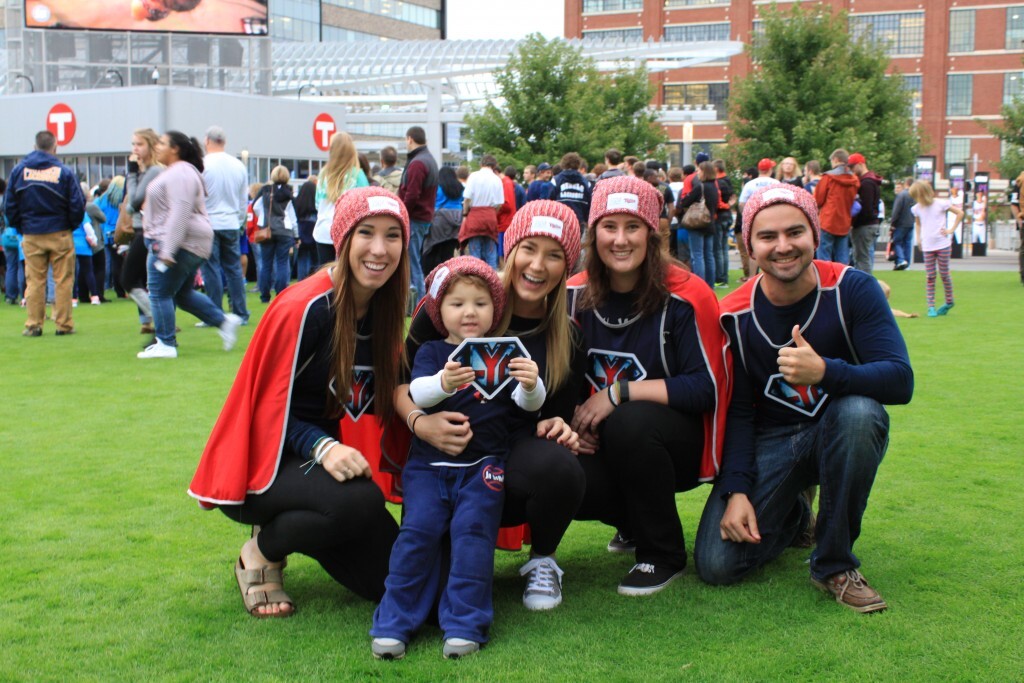 Committed to putting a hat on all children battling cancer in the United States, Love Your Melon needed to organize their communications with thousands of people across the country. One of the ways they execute their mission is through the Campus Crew program, headed up by the National Program Director, Charlie Carlisle.
With over 11,000 individual members at over 700 college campuses around the country, Copper has allowed Charlie and his team drive the initiatives of Love Your Melon faster: "Having the ability to see communications without digging through a Gmail inbox (more Gmail tips here) has saved us hours per week, per person."
Upon joining the organization, Charlie immediately set out to find a CRM provider. "We were doing contact management with an excessive amount of Google Sheets. Although we could use importrange functions to tie everything up in one master sheet, we still ran into a lot of problems with consistency and data quality. We also had no analytics to look at."
After testing out a variety of systems, he was able to identify specific pain points: "We work in an environment with a high degree of change, subject to all kinds of pressures and financial constraints. We needed a flexible CRM that could keep up with us and qualitatively analyze groups of college students across the country." In turn, automation for his team was key. "I wanted to ensure my team was focused on our mission, and not the clerical work associated with manual data entry," said Charlie. He also was hoping to find a solution that "runs on Google Apps," just like the team at Love Your Melon.
Eventually, Charlie settled on Copper. "As soon as I set up our Copper account, everything made sense," recalls Charlie. "It was not an obstructive interface and my team, who was trained on Google Apps, were easily able to transition."
However, things were a bit more complicated on the technical side. Charlie's team required extensive integrations to receive the customizations needed to optimize workflow. The next six weeks involved constant communication with the Copper Customer Success team (here's how our own CS team uses Copper, by the way) including Jack James who was instrumental in building a variety of complex Zapier integrations.
"One of the first things we did was implement webhooks, which allowed us to have complex functionality with something as simple as a Google Form," says Charlie. "For our Campus Crew Program, we needed to split out work in ways that made sense and Jack was able to show me how that structure was built."
Each "Crew" within the Campus Crew program is made up of 10 to 20 college students. A Crew submits their application via Google Form, which is embedded on a website purposefully built for the Campus Crew Program. From there, a Copper + Google Forms Zap breaks down each of the listed Crew members and turns them into contacts in Copper. "Since implementing the Zap, this process has been run hundreds of times over, saving us from manually entering contact information of 10-20 individuals from over 700 campuses around the country," says Charlie.
Charlie has also made it easier for his team to gain access to Love Your Melon gear and promotional items: "Once Crew information is uploaded into Copper, they are also automatically created as customers within the Shopify website where they can submit merchandise requests." The Shopify integration also notifies team members of their credit levels, which is then routed into regionally focused and tagged Copper pipelines for gear. "We'll go through and evaluate what's in each region of the country. Then my Regional Management Team proceeds to approve or deny transactions, based on what's in Copper."
Within Copper itself, Charlie and his team are all about customizing their pipelines. "We've set up a ton of automated actions. [For instance,] we have a specific pipeline in Copper for newly-established Crews. As soon as new data is entered, the respective Regional Manager is notified that a new Crew is in their area and can take the time to talk to them, add to group chats, etc."
As the team prepares for their annual Love Your Melon Day, Copper has helped organized the events that will allow them to donate over 10,000 hats to children battling cancer. Charlie notes, "Professional services for integrations and the customizations Jack made within Copper have directly helped coordinate over 300 events for Love Your Melon Day."
Going forward, Charlie is appreciative of his onboarding experience and consequent education process, as he and Jack came up with solutions that will mature beyond their time communicating. "We built all kinds of tools that are flexible for changes that may occur in the future. Anything can be manipulated for an end user, as long as you bear in mind what's possible."
Here at Copper, we are grateful to be a part of the Love Your Melon mission and are excited to be of assistance in the future. To learn more about the Love Your Melon brand, please visit https://www.loveyourmelon.com/.