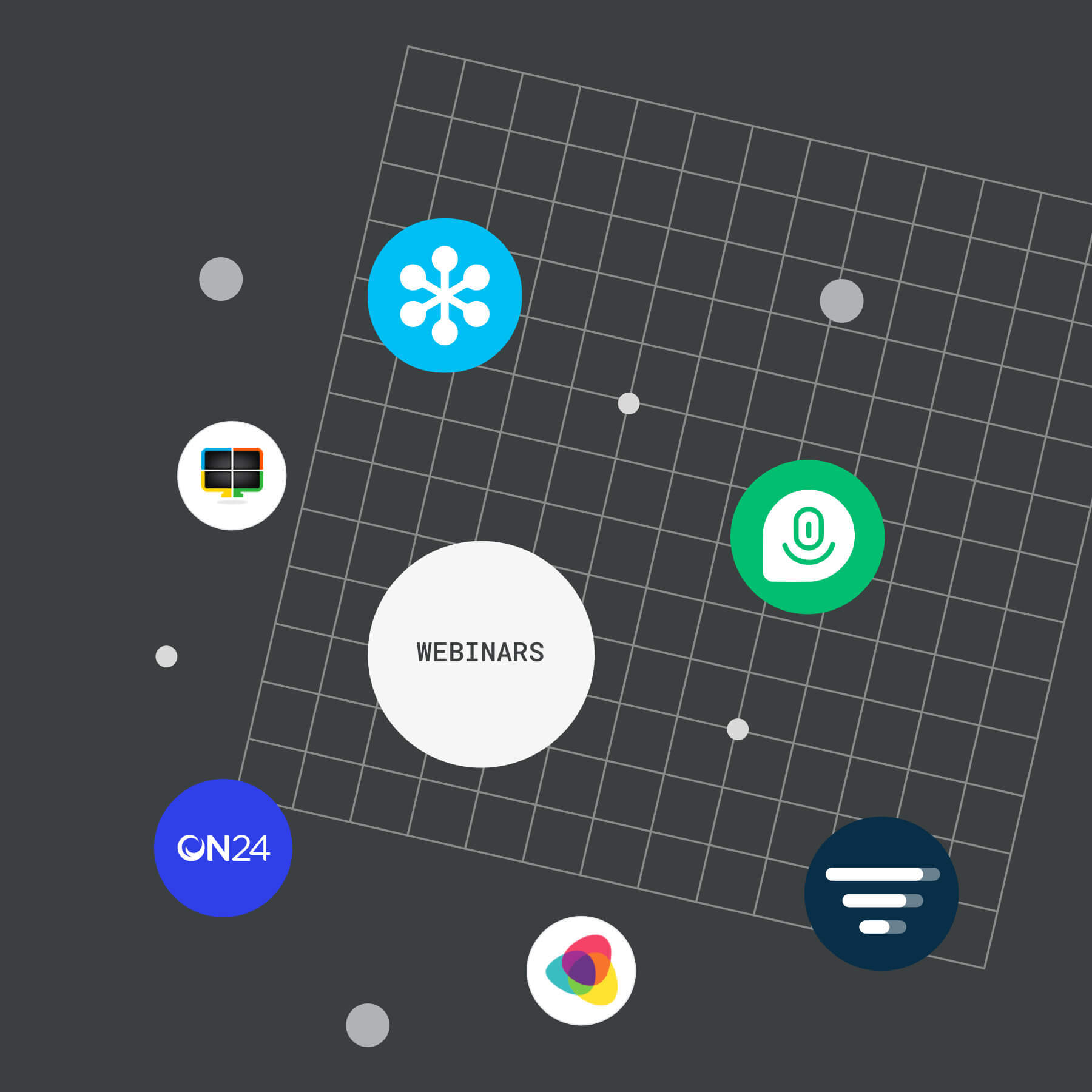 Webinar Tools
10 Best Webinar Tools of 2019
And a CRM that ties all your relationships together.
Webinars are one of the best ways to promote products, grow your audience, and spread your brand far and wide. But sorting through the technical aspects of hosting online events can be a huge headache if you don't link up with the right tools.
These easy-to-use programs will make the webinar process smooth and painless. Many of them can even be fully integrated with your CRMs and other apps.
Let's peek under the hoods of the best webinar tools of 2019.
make your next webinar a success
.
GoToWebinar
Plan, promote, pre-record, and launch your online events with this industry-leading webinar tool. Generate reports and track attendees with ease, plus you can live-stream your events from anywhere in the world.
Livestorm
Livestorm has one of the best looking interfaces on the market and fully integrates with popular CRMs and apps. Use it to make fantastic product demos and record interviews.
ClickMeeting
ClickMeeting is a powerful webinar tool that delivers a clean and simple user experience for a low price tag. Customize your branding, activate paid webinars, and take advantage of their great analytics and sharing features.
EverWebinar
EverWebinar is a feature-packed webinar tool that comes complete with email templates, signup forms, and landing pages. It's automation capabilities are top-of-the-line and the webinar builder is intuitive.
Fuze
Fuze is a comprehensive communication platform that easily integrates with all your favorite software, and talk about a clean interface! Its mobile integration connects you and your audience from anywhere in the world.
Demio
Demio is a fluid, versatile webinar hosting platform that lets you switch between multiple presenters and packs in several other classy features like automatic attendee reminders and embeddable registration pages.
ON24 Webcast Elite
ON24 is a highly customizable webinar tool with tons of features to increase engagement. It has plenty of extra tricks up its sleeve for making the best webinars possible ̶ all in an elegant interface.
WebinarJam
WebinarJam is a live-streaming webinar tool that allows you to track analytics, incorporate pre-recorded video, and engage with your audience through their virtual whiteboard and live chat.
WebEx
WebEx is a great live communication tool without all the marketing features. It won't help you scale your marketing or push product launches, but it is an excellent interface for hosting live meetups. WebEx's file sharing allows you to share files and apps for better workflow and its automated calls remind attendees about upcoming meetings.
Webinars OnAir
Webinars OnAir covers all the bases for creating and monetizing quality webinars. It comes complete with automation features, tracking pixels for retargeting, and one-click webinar registration.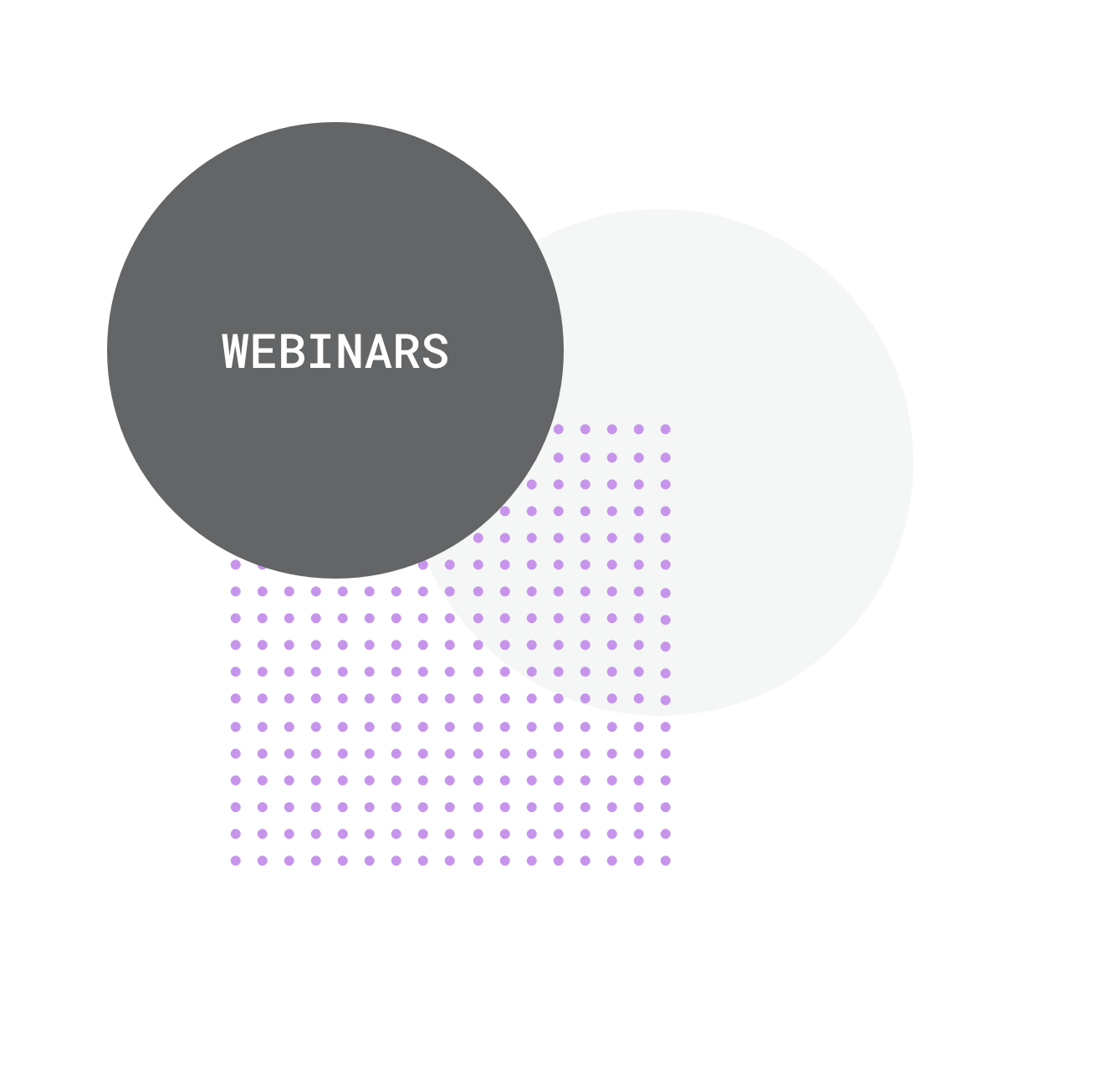 What's your favorite webinar tool?
Webinars are a great way to market new products, increase your reach, and boost engagement. They can also just be a handy tool for streamlining communication between your team and existing customers. No matter how you put it to use, a solid webinar platform is a necessary weapon in your arsenal of business tools.
How do you plan to leverage webinars to grow your business? Will you light your marketing on fire or keep it low-key with live meetups?
More business tools