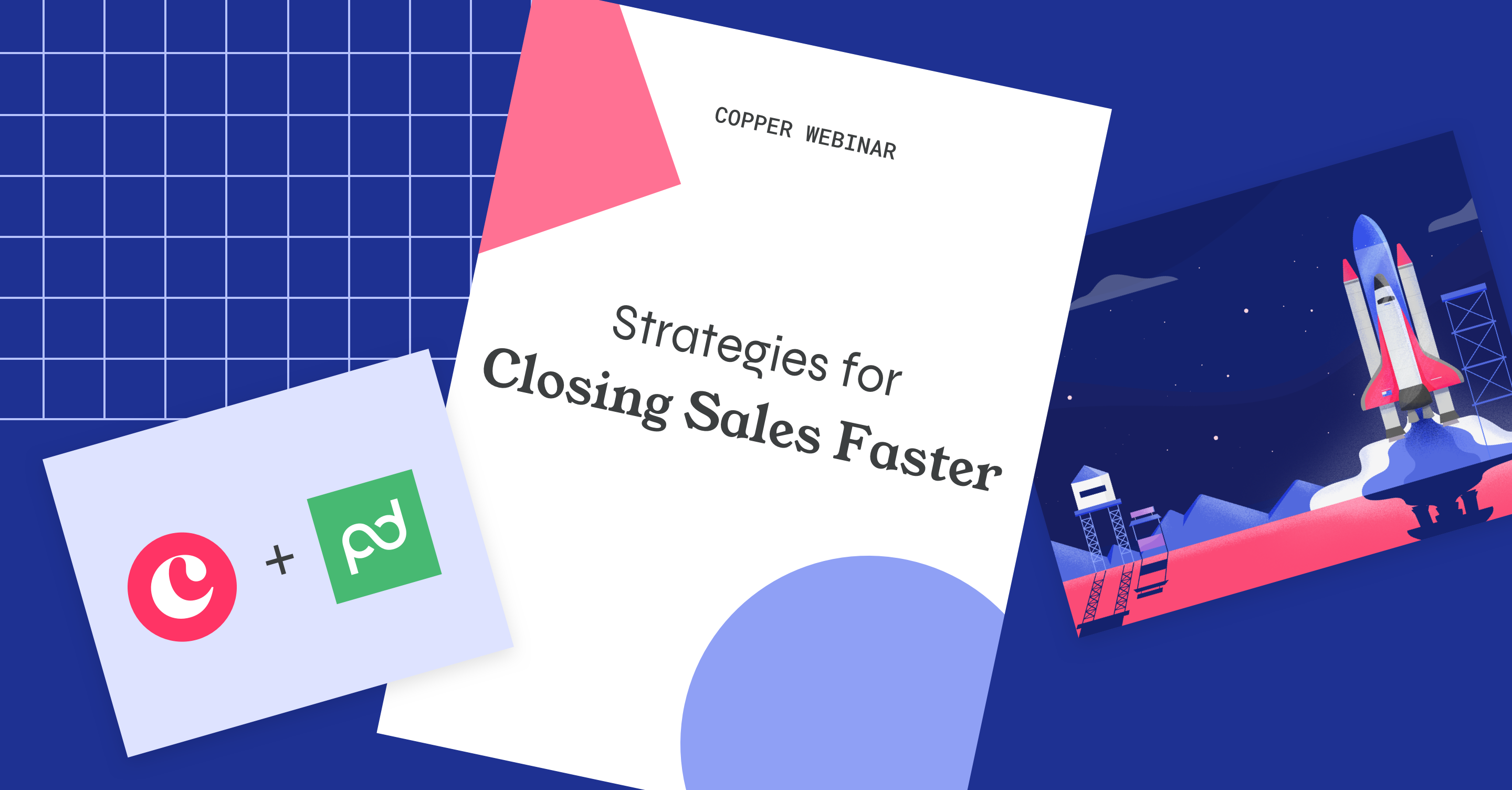 ON-DEMAND
Strategies for Closing Sales Faster
Coffee is for closers, but you already knew that.
Closing is also one of the most difficult parts of the sales process.
No matter how great you are at pitching and following up, if you can't consistently convert prospects into paying customers...
Then you're not getting the job done.
So if your number of lost opportunities is rapidly outpacing your closed deals each month, something's gotta change.
We had a conversational webinar with PandaDoc to show you how to become a pro at closing deals. We tackled how to handle some of the most common sales objections, dealing with miscommunications, and how to avoid being ignored.

Ready to close more deals and get that coffee? Watch this webinar now 👉👉
Yay! Thanks for registering! We'll see you Wednesday, September 18th at 10AM PST.
Curious to learn more about our product? Try our product for free!
Try Copper Free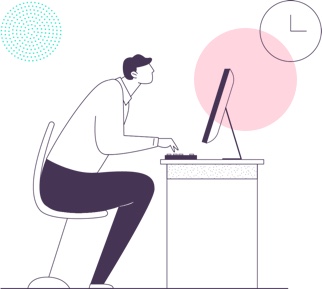 Strategies for Closing Sales Faster
How efficiently are you closing deals? If you think that you could be closing deals faster (and making more $$), chances are, you're right.
Recent Webinars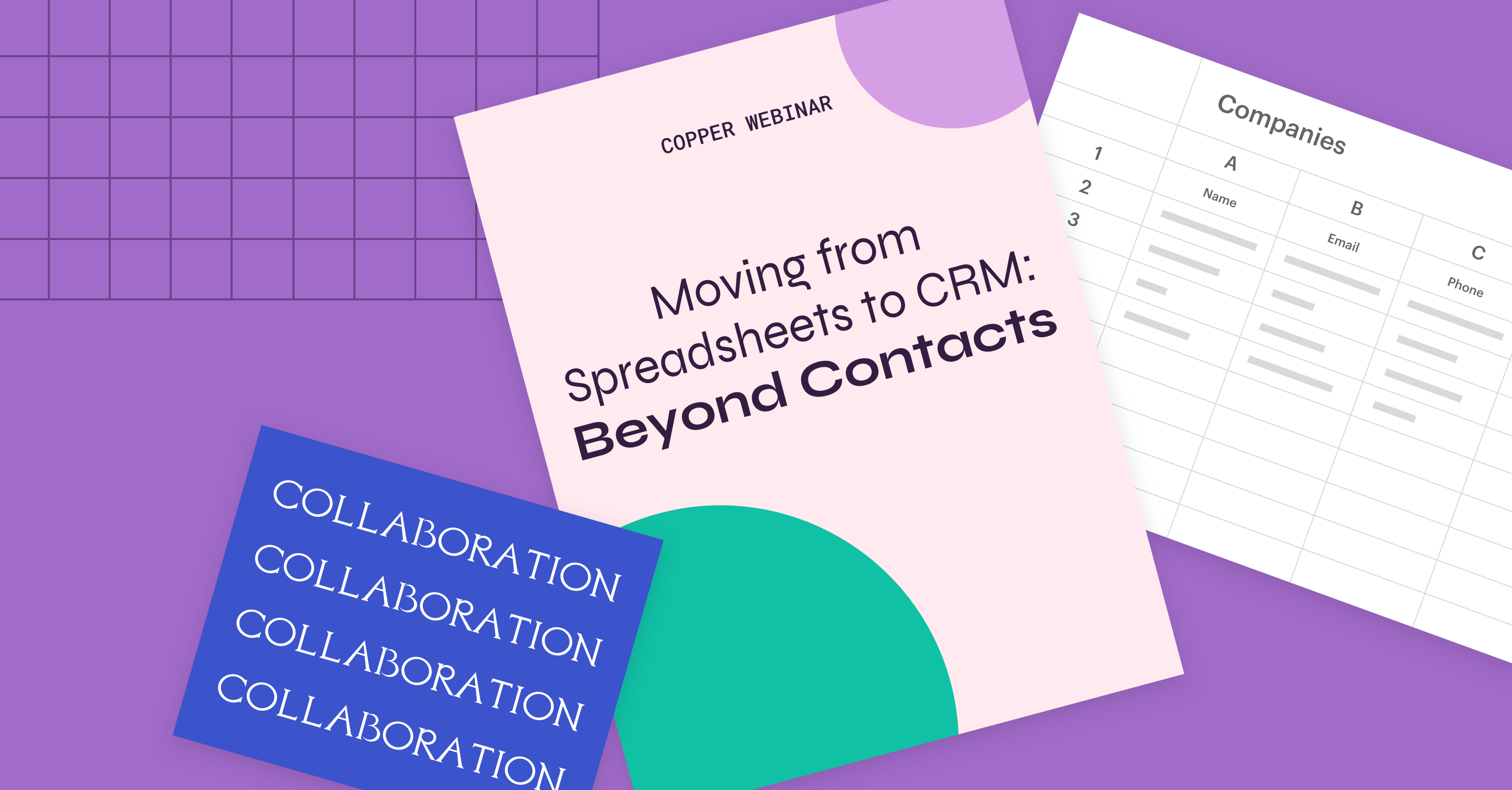 A continuation of our "spreadsheets to CRM" tutorial, this webinar shows you how to fully adapt your processes & workflows to CRM.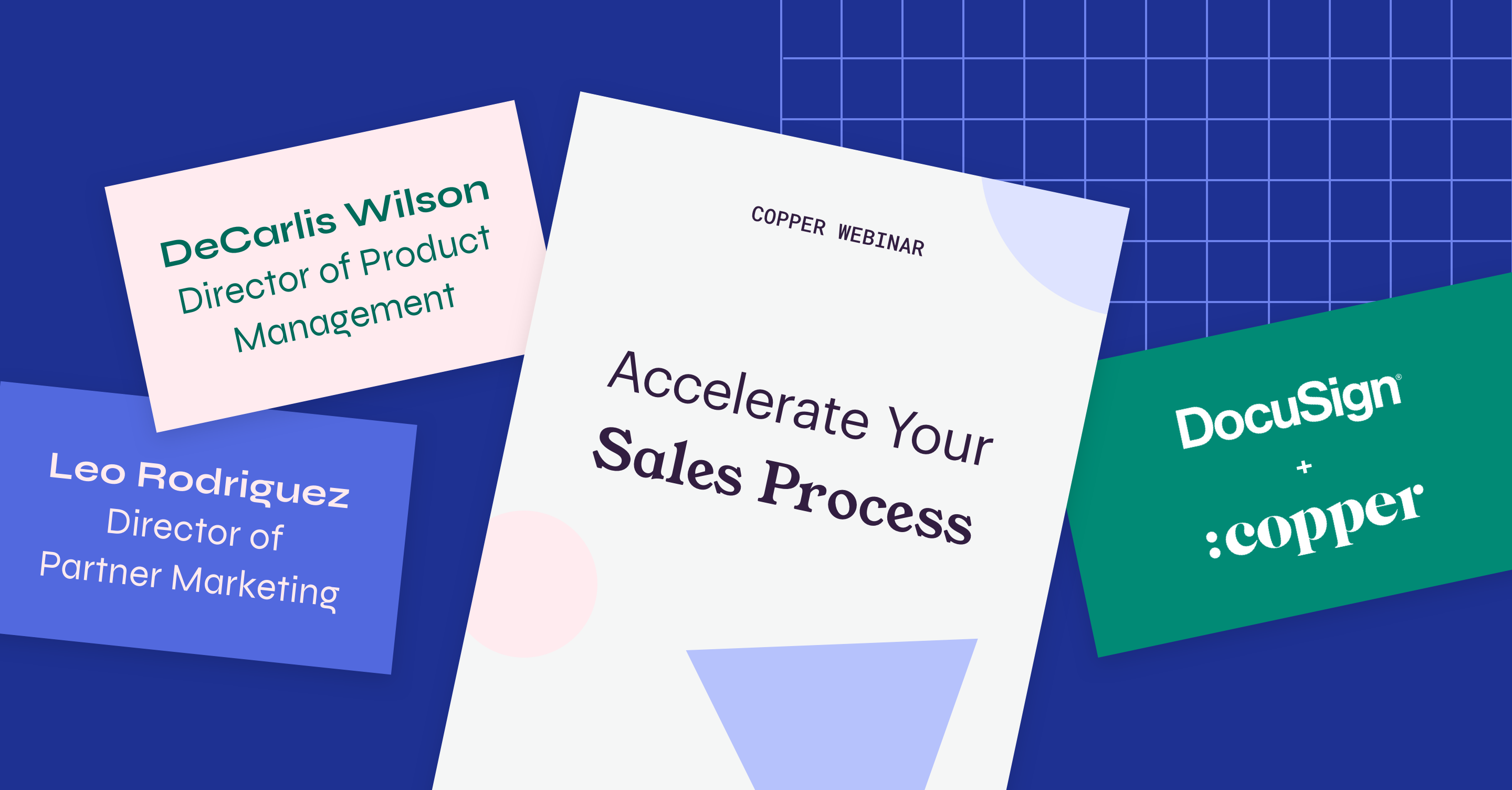 Get contracts signed and close deals faster thanks to DocuSign, Copper, and G Suite.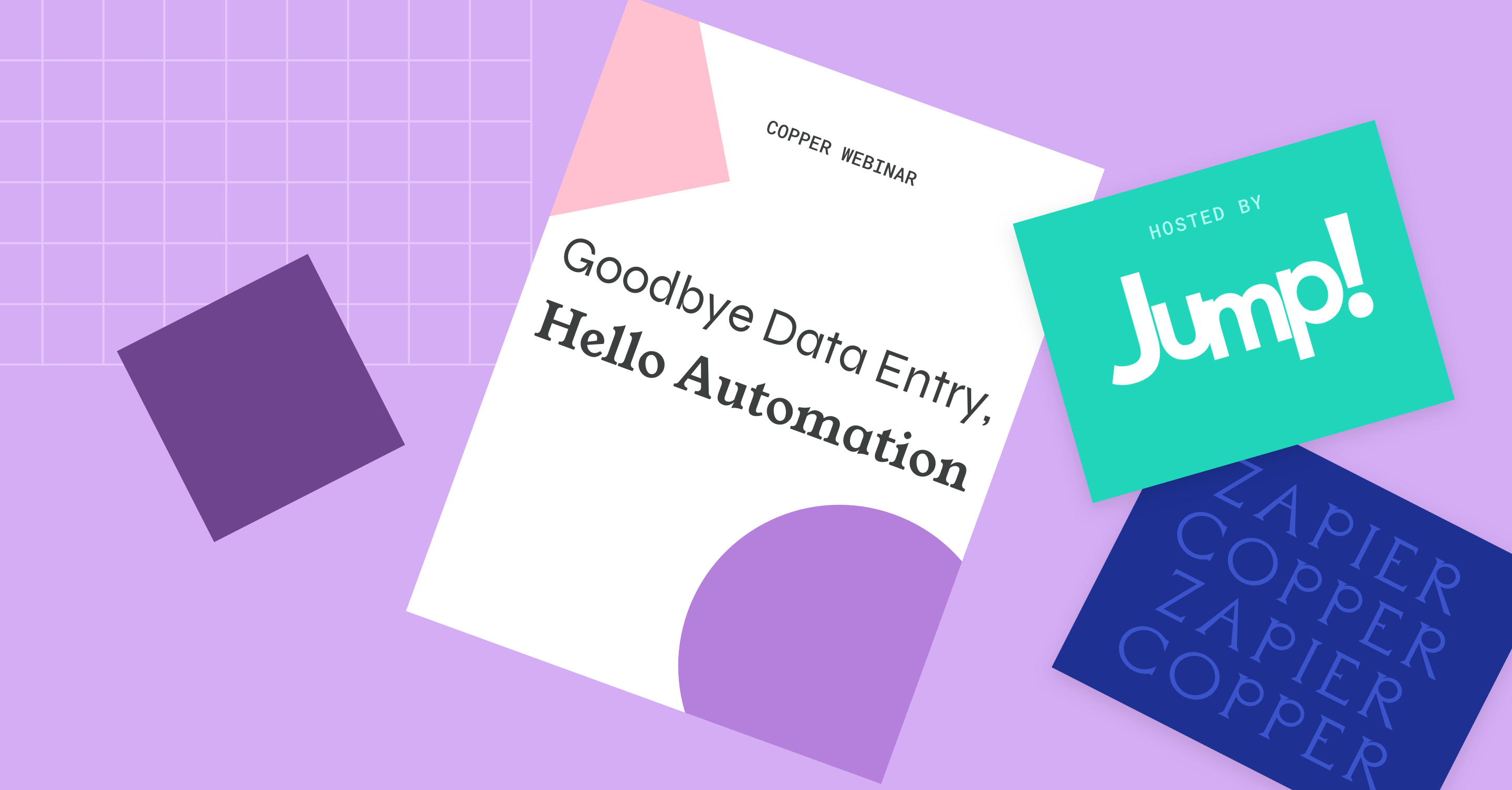 With Copper + Zapier, you could be automating 100s of tasks leaving you more time to focus, and close deals faster. Learn how Jump450 Media was able to scale quickly and save their team 30 hours a week.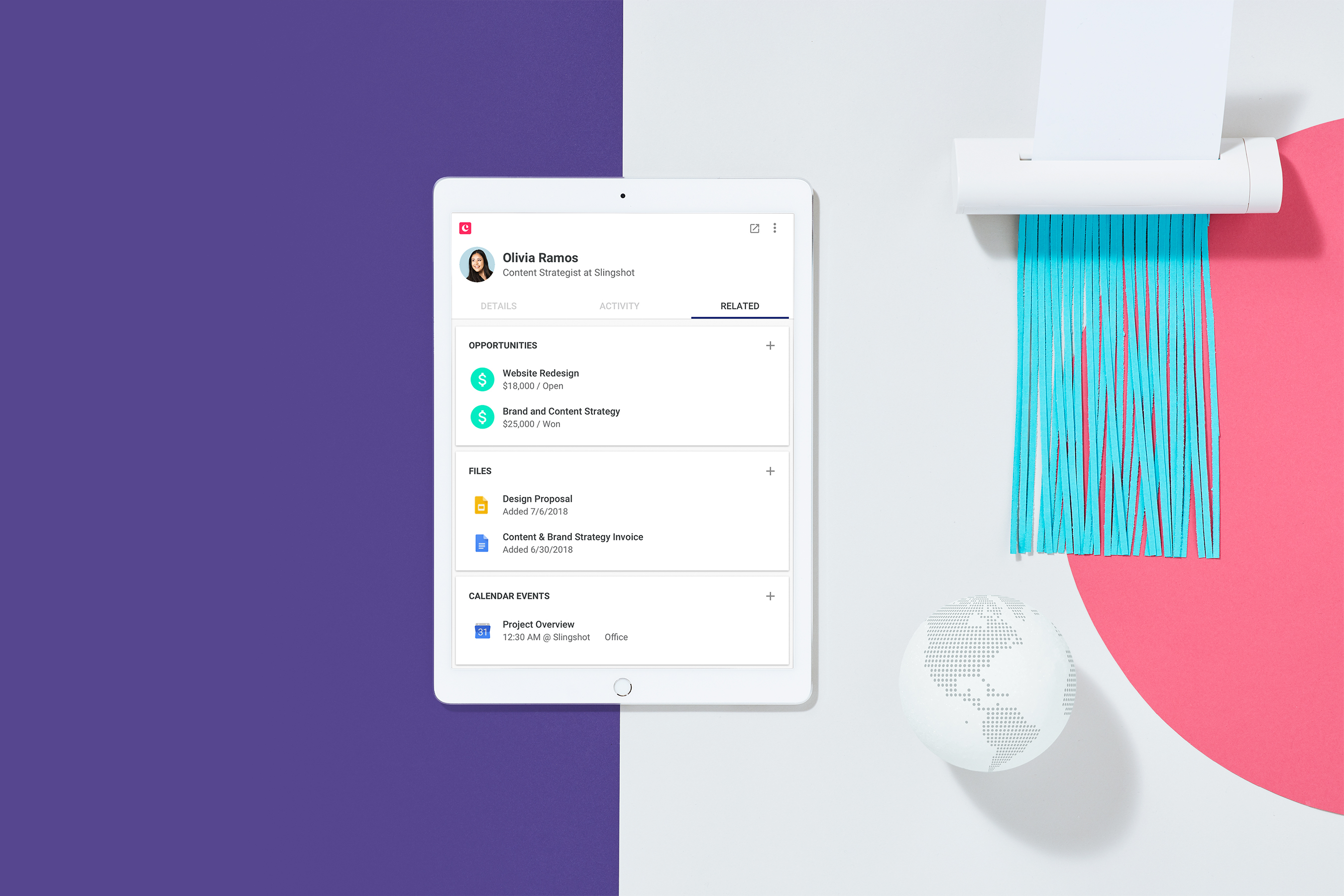 Goodbye Data Entry
Hello Copper.Try it free!
No credit card required. Start your 14-day free trial today.