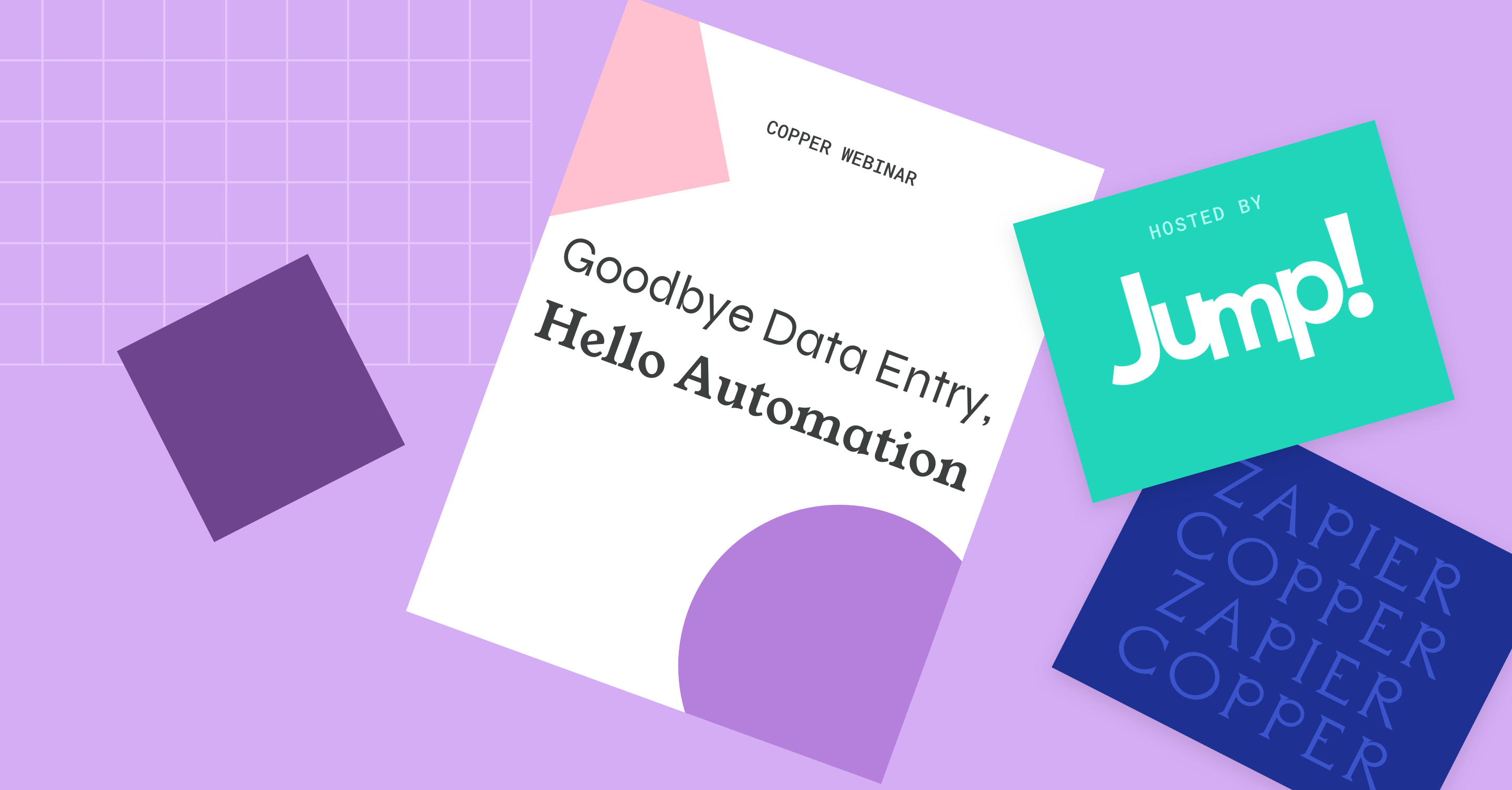 WEBINAR
Goodbye Data Entry, Hello Automation
Save yourself a minimum of 20 hours a week
Sales cycles are repetitive.
So why aren't you automating most of the leg work already?
Copper works to make sure that managing your sales process is easy—but what if you were able to connect more of your everyday apps to take it one step further?

Watch now as digital ad agency Jump450 Media walks us through how they were able to save 30 hours a week by using Zapier with Copper.
Not sure what you could be automating? These are just a few things that workflow automation can improve for you:
Project Management
Lead Management
Marketing Automation
Billing/invoicing
Internal Communication
Ready to spend less time on data entry? Click that button 👉👉
Goodbye Data Entry, Hello Automation
With Copper + Zapier, you could be automating 100s of tasks leaving you more time to focus, and close deals faster.
Recent Webinars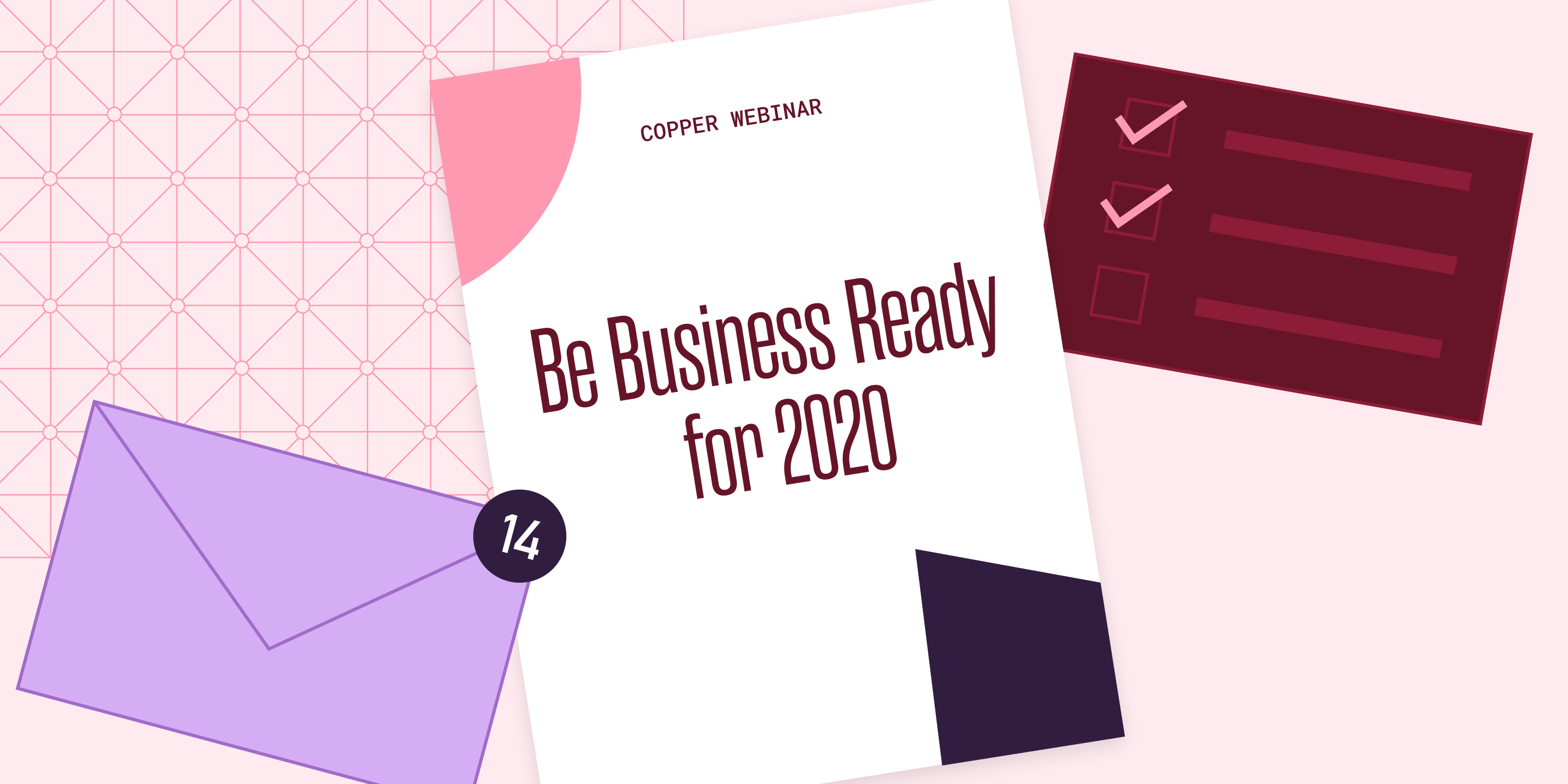 Learn the three key things you need to do to get your growing business prepared for getting more leads and customers in 2020 in this free webinar.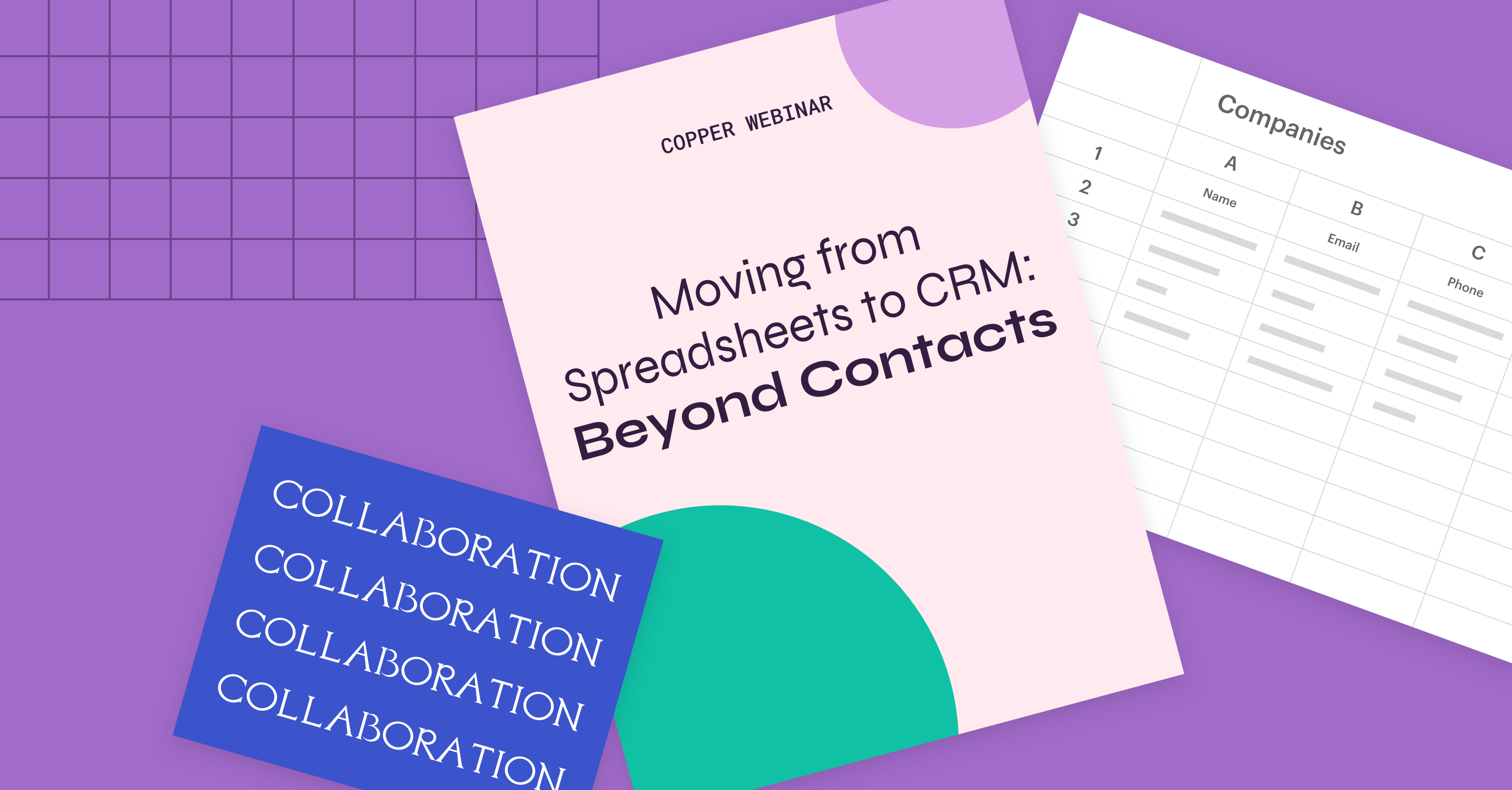 A continuation of our "spreadsheets to CRM" tutorial, this webinar shows you how to fully adapt your processes & workflows to CRM.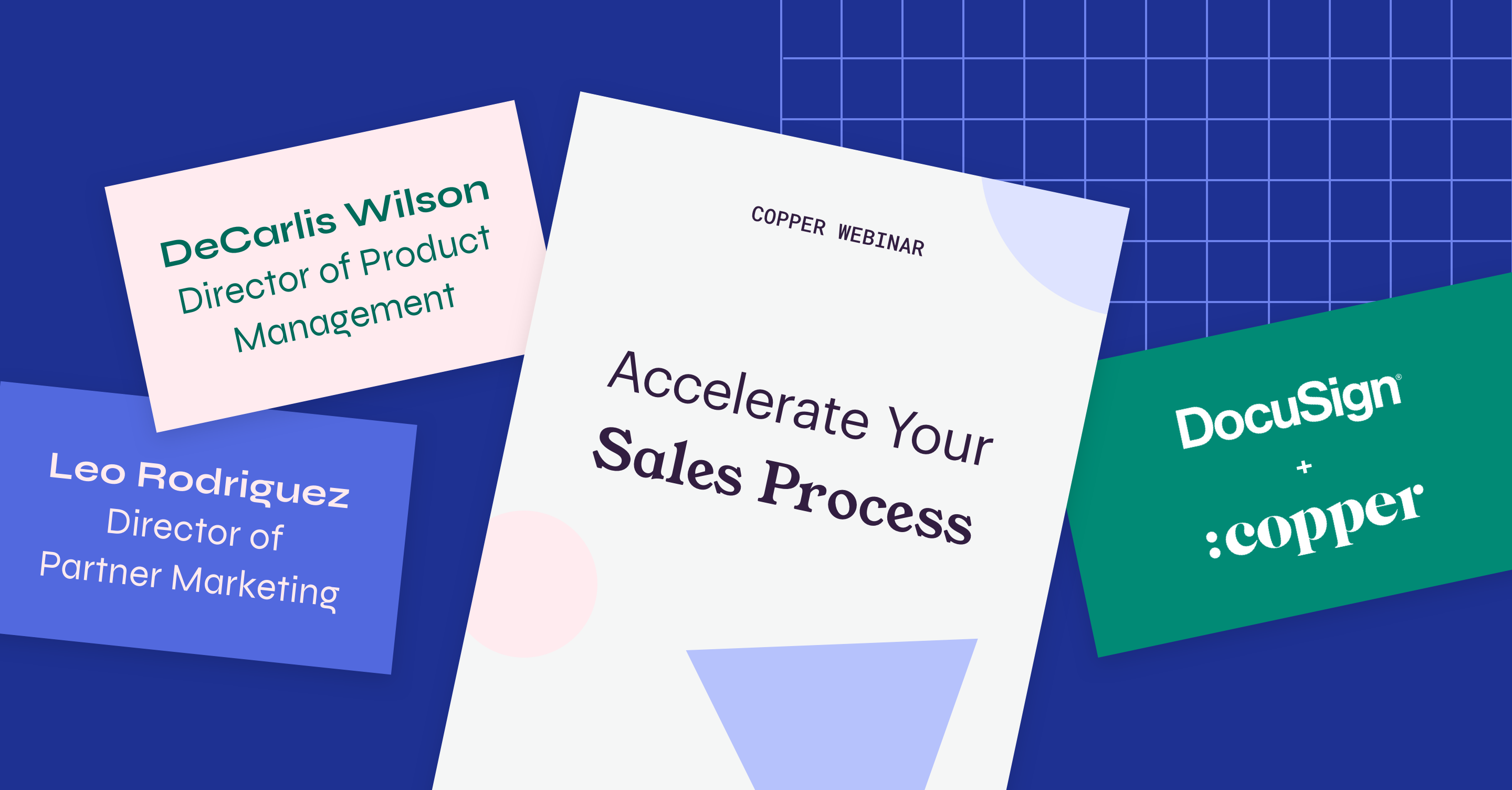 Get contracts signed and close deals faster thanks to DocuSign, Copper, and G Suite.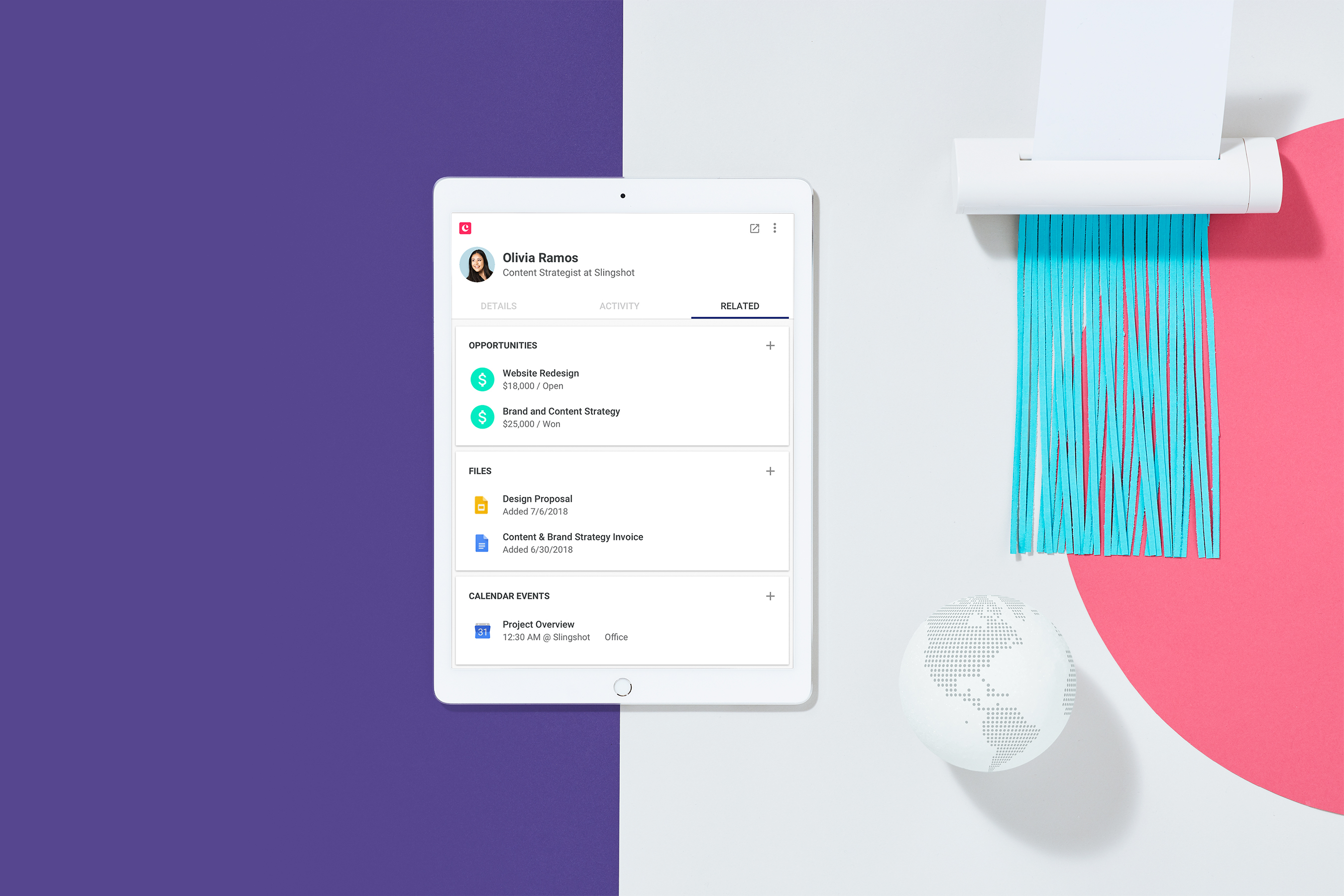 Goodbye Data Entry
Hello Copper.Try it free!
No credit card required. Start your 14-day free trial today.