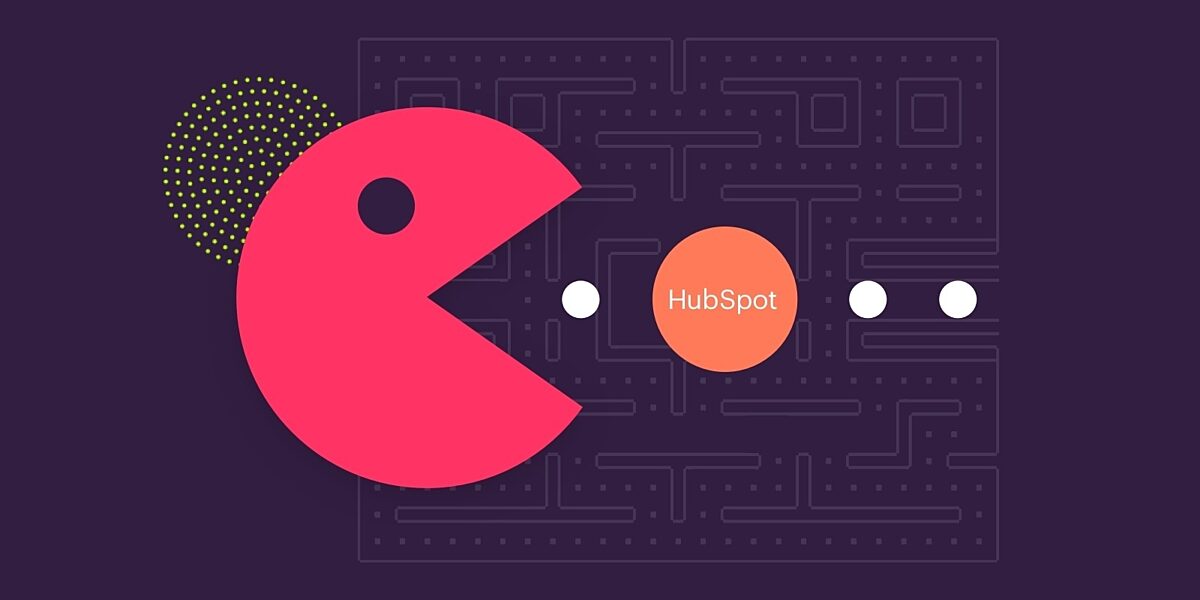 CRM & Tech : 4 min read
Copper CRM vs HubSpot: the 4 big differences
Shopping for a CRM and thinking about HubSpot and Copper? Here's a closer look at how they compare.
A CRM isn't just the single source of truth for your business. We understand that you want a platform that your team loves — and that was built to cultivate human connections and boost your revenue.

Let's see how Copper CRM vs HubSpot stack up.
1) Copper doesn't do hidden costs.
The HubSpot free CRM may seem cost-free—but "you get what you pay for." The free version of HubSpot lacks robust CRM features like customizable reporting, which means you'll end up paying for additional features as you grow. No business leader wants to run into a gap in CRM features right when they're getting ready to launch a new program or initiative.
One reviewer remarked on the limited functionality of HubSpot, saying:
"Using HubSpot for sales … is a constant fight with the system. It is not intuitive and lacks an incredible amount of features. Features I never even considered being an option in a CRM until using HubSpot."
Copper has all the CRM functions you need to build strong customer relationships and support ongoing sales efforts. Plus, since Copper is specifically designed to work with G Suite (now Google Workspace), you can set up any custom report via the integration with Google Data Studio or by using our host of reporting features.
HubSpot also charges for add-ons, like API access, that can quickly lead to ballooning costs. This hasn't played well with users. One reviewer lamented that "[Hubspot's CRM] seems like a giant upsell to Hubspot's other services. During the setup process and when using it, you are bombarded with upgrade suggestions."
Copper's pricing is transparent: What you see is what you get and we don't charge for critical features after the fact. After all, long-term relationships with our customers are important to us – and nothing drives people away faster than continually asking for more money.
2) CRM is our one and only love.
At Copper, our goal is to give your teams a CRM that your team actually loves to adopt and use—so you can focus on growing relationships – and your business.
We're clear on our mission of helping businesses build authentic and lasting relationships, so they can win clients for life – and it shows in how we serve our customers. We're proud to be the CRM for people who care about people.
Our team at Copper works to achieve this mission every day by providing an easy-to-learn CRM with a better experience. Think: automating data entry, simplifying your workflow, and providing an easy-to-use drag-and-drop pipeline—among many other perks.
HubSpot is a marketing automation system first and foremost. Its CRM is an add-on and secondary focus for their business. As a result, they're missing important CRM functionality (like a way to keep leads separate from qualified prospects and customers).
"[HubSpot's] sales CRM was definitely an afterthought. They are a marketing automation platform first and foremost," said one reviewer. Another user said, "If you just need the marketing portion, then it may be for you, but steer clear of using HubSpot for any sales functions or as a prospect or client database."
So, in a head-to-head, Copper CRM vs Hubspot battle, Copper is a clear winner of customer relationships, our singular focus – not an afterthought or upsell.
See how Copper's easy-to-use drag-and-drop pipelines work.
HubSpot is a marketing automation system first and foremost; its CRM is an add-on and secondary focus for the business. The result of this? They're missing important CRM functionality (like a way to keep leads separate from qualified prospects and customers).
3) We built a CRM that's responsive and robust.
Every business employs different workflows and manages unique relationships. With versatility in mind, we've built a CRM that's robust and flexible so you don't have to invest additional time or resources into customizing it.
In other words, it's ready to work for your unique workflow right out of the box.
With Copper, you can easily create multiple pipelines to manage each type of relationship, like prospects, vendors and partners. We also make it super simple to do things like automate all your repetitive tasks, set-up email sequences, and view reports—no developer required.
On the other hand, HubSpot offers limited flexibility out of the box. For example, you're restricted to just one pipeline for all your workflows.

4) Using Copper is as easy as using Gmail (or Google Workspace).
You want your team to actually use the CRM you've selected to help run your business – and we do too. We understand that lack of adoption is one of the biggest challenges of getting any team or business to use a CRM. An easy-to-use CRM will always drive better adoption than one that's complicated and confusing. Enter Copper.
Copper is incredibly intuitive and sits right in your inbox, so that you can save time and do all your work in one place. Even better, it's built for G Suite (now Google Workspace), meaning it works seamlessly with the tools you already love. In fact, Copper is the only CRM recommended by Google for Google Workspace users. So, if you're a fan of Google Workspace, Copper's a clear choice.
Sharing the love, one customer at a time.
Customers today expect more from the businesses they frequent. They don't just want to be viewed as a transaction or sale, they want to be treated like the unique individuals they are – and they want to feel like you care about them. At Copper, we understand that relationships matter most to building enduring businesses. We've built a tool that helps you nurture those relationships and show your customers the love that they deserve.
Using an uncomplicated, elegant tool that your team will love, that organizes your workflow and meets all of your relational requirements, will give you one less thing to worry about, leaving more time for other meaningful tasks. Together, we can build the experiences your customers expect, and drive growth for your business.
Want to see Copper in action? Try it for free today.
Ready to take the next step with a CRM that won't throw sneaky costs your direction?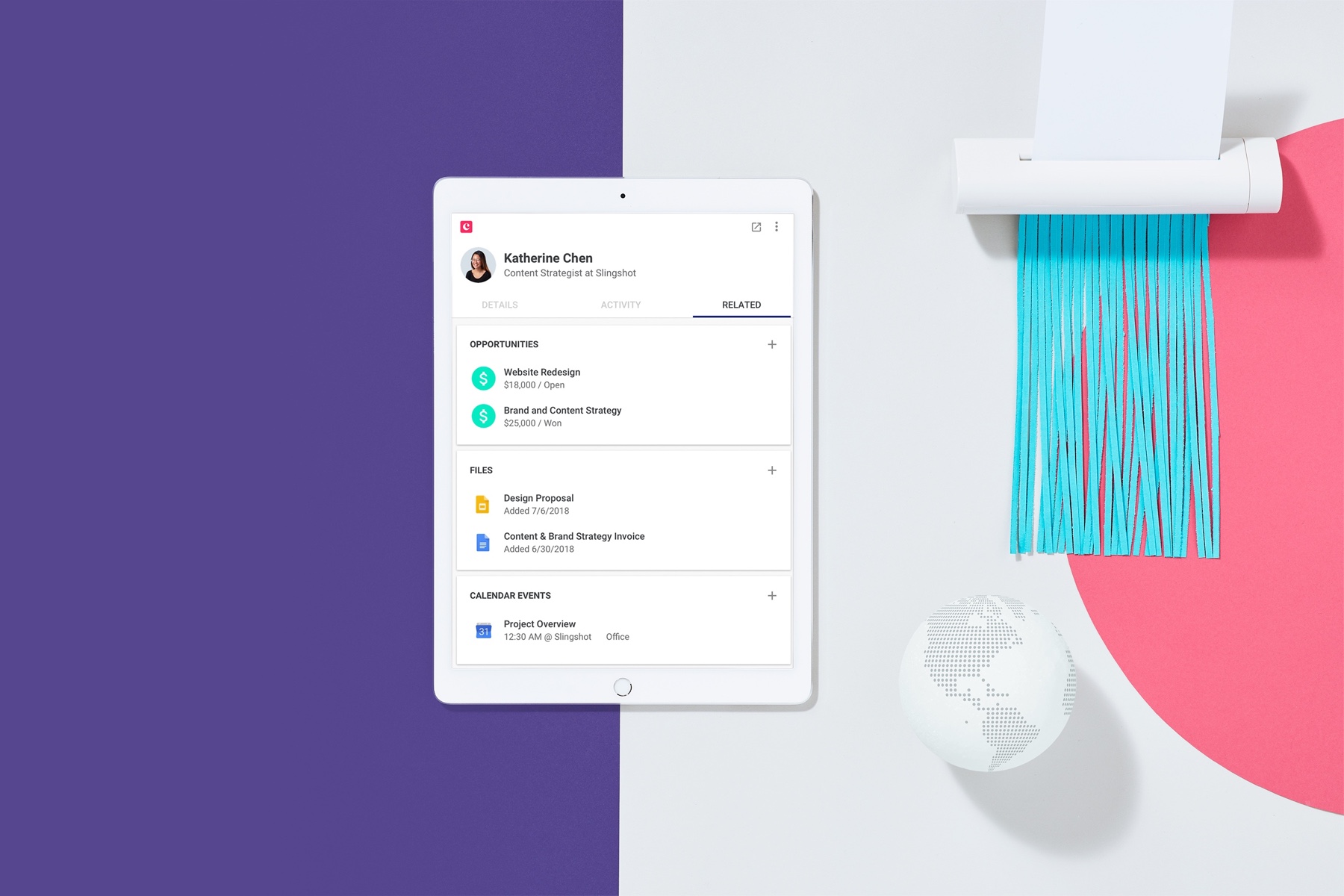 X
Try an actually easy-to-use CRM for free.
Manage all your contacts, deals, emails, files, and more in one place.
By signing up, I agree to Copper's privacy policy & terms of service.