Copper Staff
Contributors from members of the Copper team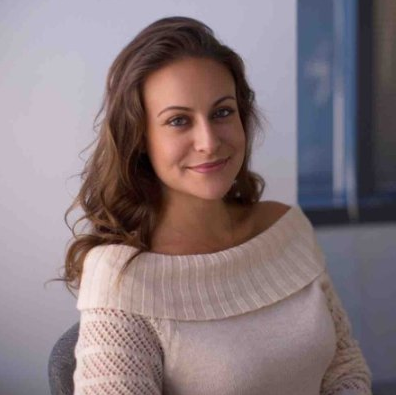 Prior to joining Copper, Senior Account Executive Marina Fishman used CRM in a variety of roles. As a sales development rep (SDR), it was for lead generation and setting demos. Once she became an account executive (AE), she'd rely on her CRM to sift through accounts and setup demos on her own. As an SMB sales manager, she would help her team of SDRs and AEs do all of the above.
But what made her job difficult was the CRM that she was using. "I hated Salesforce from day one. I couldn't get any of the data I needed out of it. I never knew what leads to go after or what to prioritize. I had a crazy, never-ending list of past due tasks from months prior. It was a constant challenge of knowing what to do to grow revenue."
Perhaps her biggest gripe of using the system was the endless data scrubbing she and her team had to do. Marina recalls, "Two hours a day, three times a week, we would go into Salesforce and clean up data. We'd have to pull contact information from ZoomInfo, LinkedIn, or a company website and manually update everything." She adds, "It was the most horrible, time-consuming process that took me away from selling hours."
Transitioning to Copper
Eventually, Marina changed both her job and her CRM. "Coming to Copper was frightening," she says. "Even though I didn't like Salesforce, I learned to use it and didn't know anything else." As she was presented with a new system, she was "worried because it was so different from what I was accustomed to."
But within days, she "picked it up so quickly and it was life changing. I never used a system that was so easy, so intuitive, and right in everything I was already using."
To date, Marina has had a perfect 2017, with a cumulative quota that's 127% to goal. So, how is she using Copper to maintain her winning streak?
Marina's tech stack
"When I start my day, the tabs I open first are Copper, Gmail, Recurly, Intercom, and my calendar," Marina says. And of those, Gmail is where she spends the majority of the day. "I rely on the Copper Chrome Extension for Gmail heavily. I use it every single day. 90% of my day is spent in my inbox – it's just so nice having everything in one place."
Working on the go
"I absolutely adore the Copper mobile app. I often find myself preparing for demos on my way to work. I can easily look something up, read my sales notes, and prepare for the meeting straight from my phone." She adds, "I never had the ability to use Salesforce for that. Every version of Copper app has helped me become a better salesperson."
Features she lives by
Tasks

"I love to prioritize my days and weeks by filtering tasks by due date. Each task is set up with a specific understanding of what I need to do, so it's self-evident what the purpose of each task is." Some of the tasks Marina sets on a regular basis? 30-day check-ins and reminders to reach out to clients to get referrals, additional licenses or upgrades to higher packages.
Reports
"I'm super competitive, so I live and breathe our reporting functionality," Marina says. "I have an AE daily activity report that gives me a sense of how my team stacks up against each other." This report is important to her because it looks at overall productivity. "It doesn't include just phone calls. Anything from people logging demos completed to creating meetings through Google Calendar." She adds, "It keeps me on my toes. I can't be last, nor do I want to be at the bottom of any report that comes out. This is a nice way to do a midday check-in to see where I stack up."
Marina sets an example on her team by not only being a super competitive AE but also a huge team player. "As much as I use reports to stay on the pulse of everything, they also encourage me to pump up my team. If I see someone killing it, I will make a big deal about it."
ProsperLove
Some feedback that Marina frequently receives from customers is that she is so excited about the platform. "When I sell Copper, people can feel my passion," She adds. "I love my team. I love this product. I love this company. That's what motivates me every single day to come into the office and do an exceptional job."
Editor's Note: Marina recently gave birth (yesterday, 7/5!) to a healthy baby boy! Even up to her last days at the office, she was able to finish as the top rep on the AE team for the month of June. From everyone in her #ProsperFam, congratulations and we can't wait to have you back!