Company News
Introducing the ProsperWorks CRM Subscription Service
Wow! I can't believe it's only been six months since we first launched ProsperWorks as a free and "quiet" beta. Our goal was simple: to help businesses sell more by cultivating customer feedback that would seed the design for the world's simplest CRM. As it turns out, our beta has been anything but quiet. Thousands of companies now rely on ProsperWorks to organize, optimize and automate their sales processes, and more are signing up every day! While we're incredibly pleased by the adoption, we're absolutely ecstatic that we're making real, measurable differences to growing businesses. We couldn't have done it without the support of our beta customers who spent countless hours evaluating designs, reporting bugs and clarifying what matters most to you in a CRM. Here's what we heard:
1. Keep it simple
We heard that you love the organization and time savings CRM provides, but you hate that nobody actually wants to use it. Most systems are too difficult to use, more product than you need and take hours every day just to keep up to date. We're changing that. We're committed to building intuitive interfaces that are easy and delightful to use, and saving your time by automating data entry - freeing you up to sell more and grow your business.
2. Build for Google
When it comes to productivity, hundreds of millions of growing businesses choose Google. We heard that you want your CRM to plug instantly into Gmail, Calendar, Drive and your phone. We heard that you want all your customer data in one place, seamlessly synchronized so you never have to waste time entering the data. We're building CRM the way Google would: simple, smart and fast.
3. Guarantee consistent follow up
We heard that the lack of follow up remains the #1 preventable reason for losing a deal. So, we focused on building technology that helps you follow up on time, every time. ProsperWorks can remind you to follow up if your interactions with a customer have gone stale, or find potential customers based on activity in your inbox or calendar (with your permission of course) - and that's just scratching the surface of how we can help you grow your business. Finally, we heard that investing thousands in expensive software that requires months to implement just isn't an option. That's why ProsperWorks can be set up in as little as ten minutes, requires no training and is being introduced at a pay as you grow plan of $19 / user / month. As we rocket into 2015, our tireless team continues to stay fiercely focused on helping you grow your business by building the world's simplest CRM for Google. Onwards and upwards, Jon Lee, CEO and Co-Founder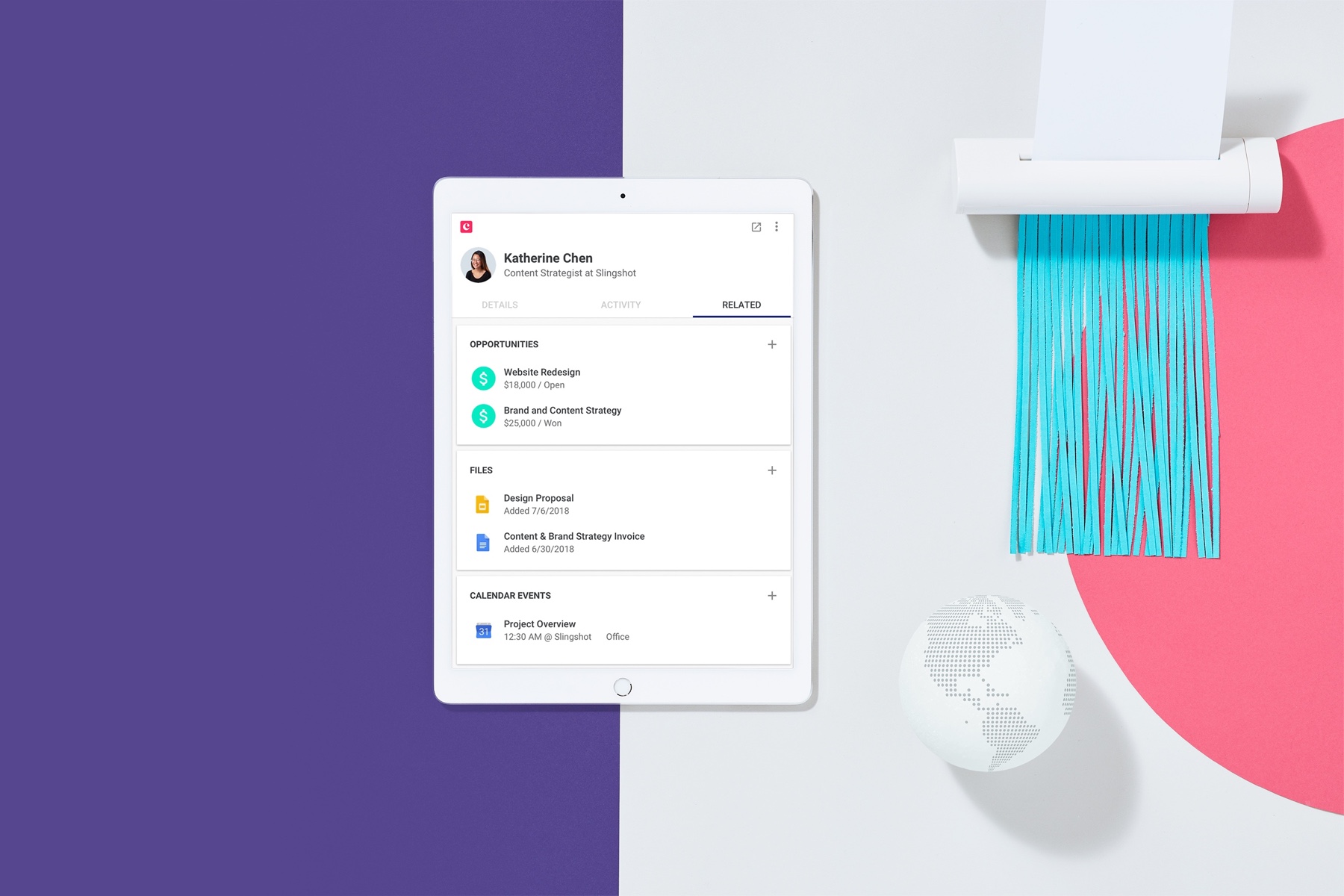 X
Try an actually easy-to-use CRM for free.
Manage all your contacts, deals, emails, files, and more in one place.
By signing up, I agree to Copper's privacy policy & terms of service.