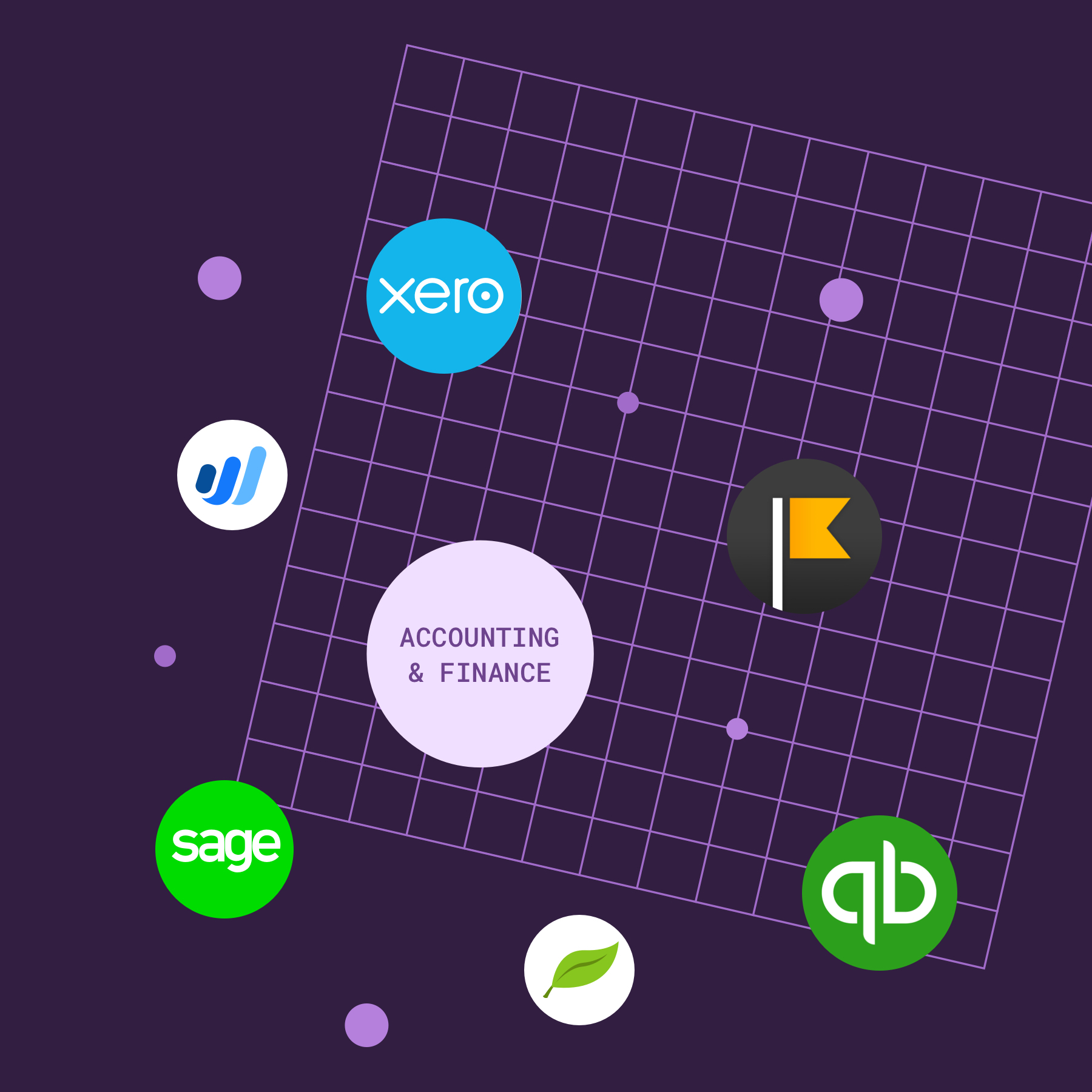 Accounting & Finance Tools
7 Best Accounting & Finance Tools of 2019
And a CRM that ties all your relationships together.
No matter what stage of growth your business is in, you need a solid accounting tool to make sure you're maximizing profits. Some tools are designed for scaling global companies, while others are just right for blossoming small businesses. Either way, there's a perfect accounting software for every phase of financial growth. Here are seven of the best accounting and finance tools of 2019:
stay on top of your business finances
.
Xero
Xero has all the essential accounting tools to keep your finances fluid. Track inventory, create and send professional invoices, create purchases, and attach bills all in one program.
Wave
Wave helps keep your bookkeeping accurate and up-to-date with a full range of accounting features. The only thing you'll miss is the monthly bill.
Quickbooks
Quickbooks takes the head-scratching out of your finances by centralizing the accounting process. Take advantage of Quickbooks' direct integrations to reduce the amount of time between invoices and payments.
Freshbooks
Freshbooks is a comprehensive suite of accounting tools for small business. It offers top-of-the-line invoicing and payment functionalities, and is entirely mobile-friendly.
Sage 50cloud
Sage is one of the best cloud-based accounting tools on the market for small businesses in any industry.
Tipalti
Tipalti minimizes human error in accounting by taking a strategic approach to large-scale, global business finances. Use it to avoid late payments, reduce noncompliance, and stay on schedule no matter who you work with.
Kashoo
Kashoo's intuitive interface makes it easy to customize invoices, track expenses, optimize finances, and share data with your accountant in one easy-to-use platform.
What's your favorite accounting and finance tool?
Picking the right accounting tool can save you dozens of man-hours and thousands of dollars a month. A program like Tipalti is ideal for the high-volume work of international corporations, while the bare-bones-yet-comprehensive functionalities of Wave can help skyrocket a young business to success.
The key is to find the accounting tool that's the yin to your financial yang.