Customer stories
How a Photo Booth Maker Streamlines Its Workday with Copper
How a Photo Booth Maker Streamlines Its Workday with Copper
Based out of Dallas, Texas, Photo Booth International makes cutting-edge photo booths and kiosks that can be used for any type of event. (You might have taken a few photos in one of their booths at a party!)
With an ever-growing portfolio of clients and sales reps spread across multiple continents, their team is communicating on a global level. We spoke with President, Josh Pather, to see how Copper has helped to keep both customer relations and ongoing projects all in one place.
First, crop out bulky CRM systems.
When the Photo Booth International team realized they needed to implement a CRM system, they started off with Zoho. Josh recalls, "We immediately switched because Zoho was very modular and not easy to use. We then made the move to Insightly, but that was even worse."
Things changed upon signing up for Copper's free trial, as Josh was impressed right away.
"We're experiencing big growth right now, and we needed a system that could keep up. The last two people we hired, a sales rep and system administrator, took one to two days to learn Copper."
Josh also notes, "The integration with Gmail was huge for me in making a decision. I instantly began saving time, as I was able to manage sales processes and projects without ever leaving my inbox."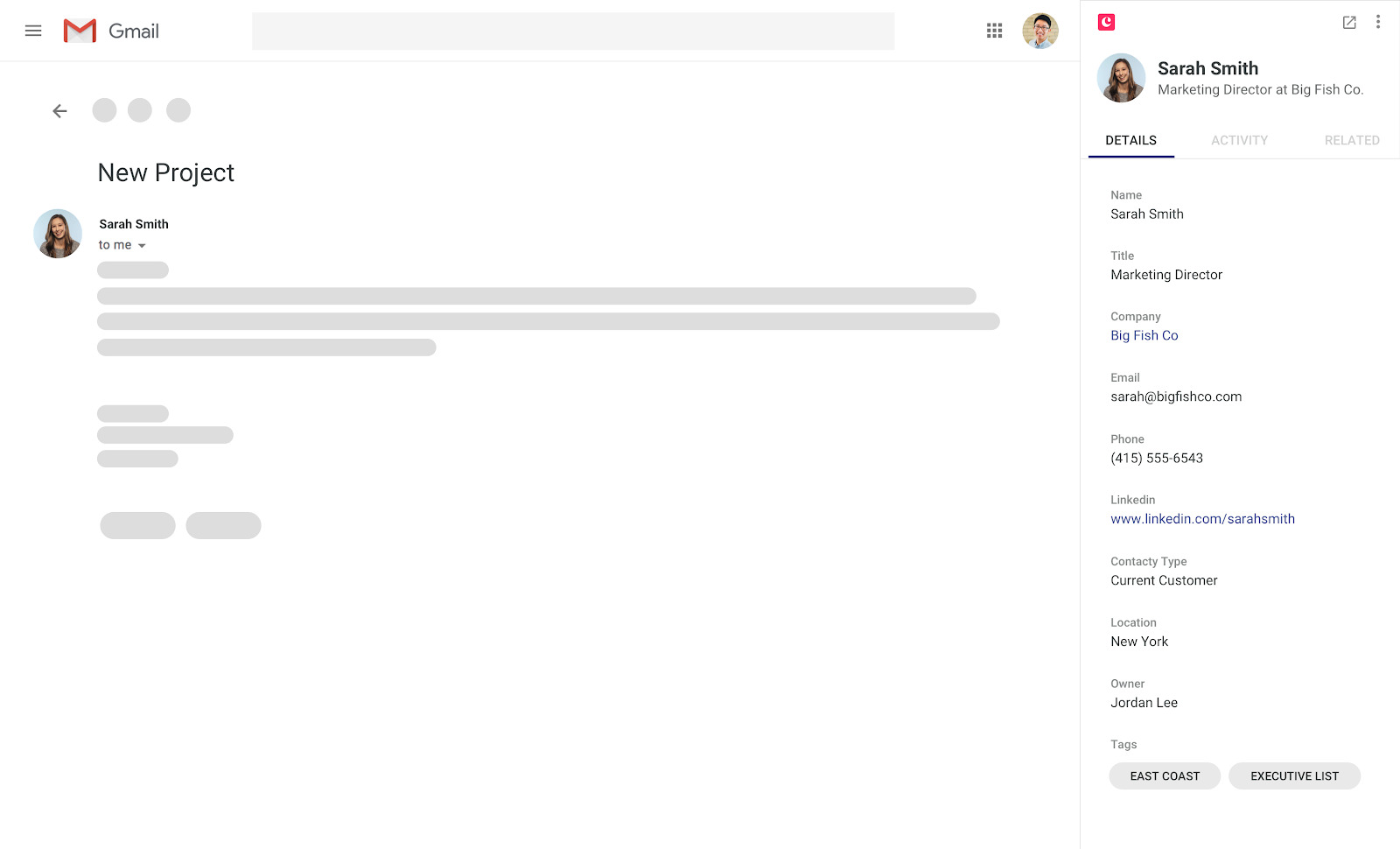 Copper's Gmail integration lets it live conveniently in the inbox.
Then, frame a solution for a variety of sales processes.
Photo Booth International manufactures photo booths for entrepreneurs, casinos, hotels, restaurants, and a variety of other venues. With such a wide range of clients, their sales process can be quite long from beginning to end and spread out over a variety of applications.
"Copper allows us to stay on top of the entire sales process. The ability to tag and sort by inactive date or time of last contact ensures that we don't let business slip through the cracks," says Josh.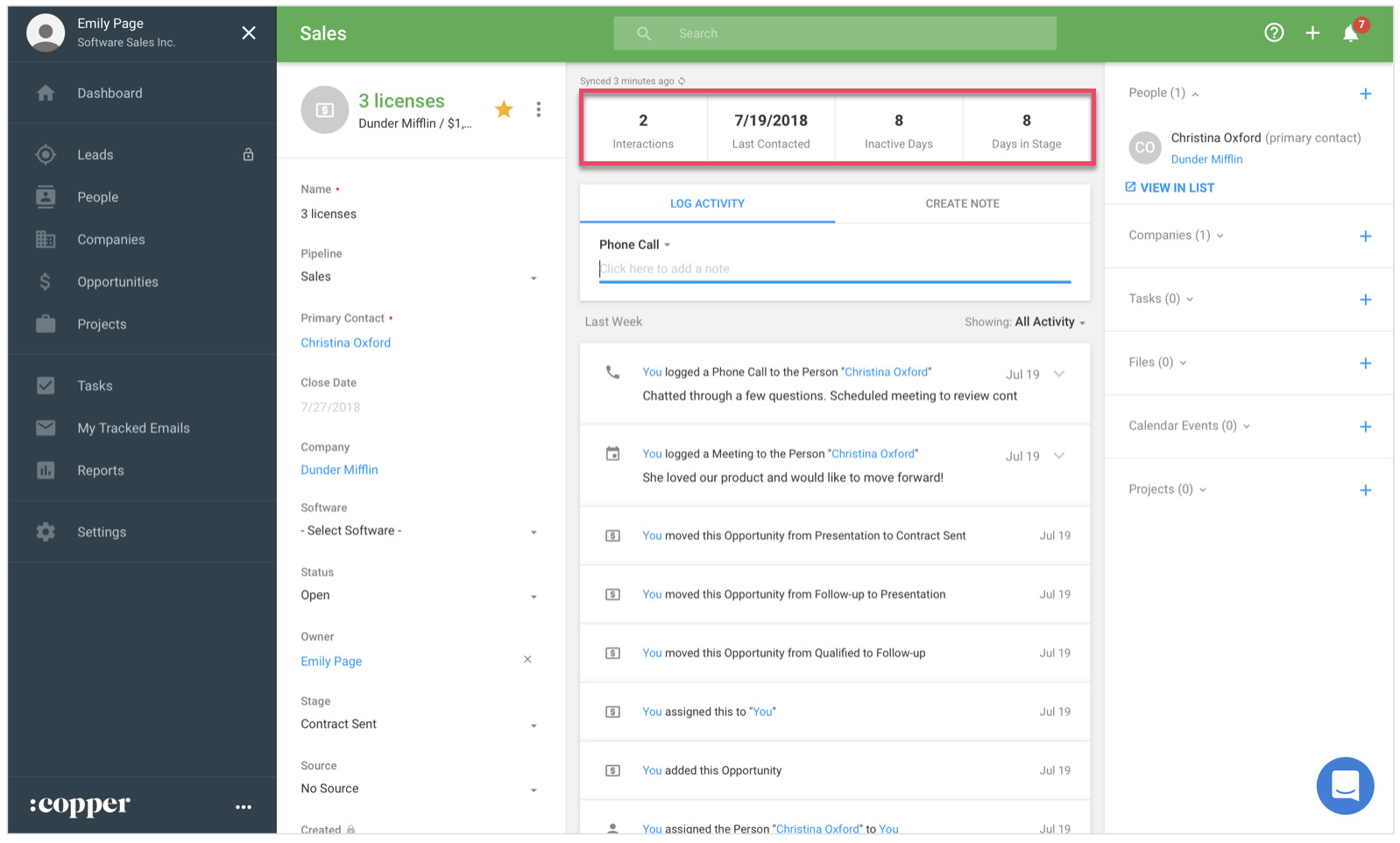 Josh can easily see when contacts were last reached out to in Copper.
Josh also appreciates that all of the users on his team can see all of the activity. "From phone calls and voicemails to text messaging and pulling reports, we can log all types of activity." As a result, "With both opportunity tagging and activity tracking all in the same place, we get a lot done in a little bit of time—it holds my team accountable for what they did each and every day."
How can a CRM help with marketing automation and time management?
In order to keep business-related communications and activities under one roof, Photo Booth International team is also heavily reliant upon Copper integrations.
"These have been huge for our team, as we can accomplish many things with one click or less," says Josh. "We use Mailchimp to mass subscribe and unsubscribe lead lists, and create drip campaigns to maximize our outreach within prospects in Copper."
Additionally, "Google Calendar is essential to our team. We love going into Copper and immediately seeing who we're scheduled to meet with each day and having their contact information on hand. It saves our showroom a lot of time."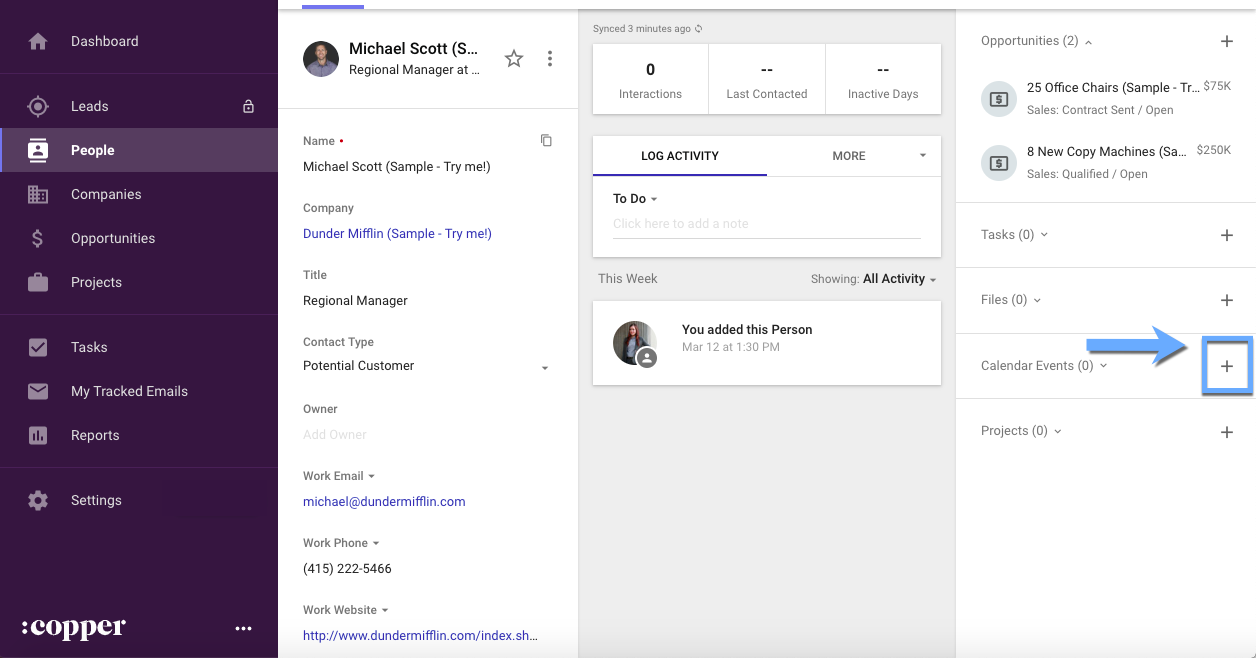 Josh can schedule Google Calendar events from inside Copper.
Josh's team also crafts unique communications for prospects they want to win over. "We like to incorporate video in our outreach. We use a plug-in that taps into the Chrome Extension and allows us to record a quick webcam video. From there, we're able to send customized messages to potential clients, straight out of Gmail."
Project management made easy—with a single tool.
As Photo Booth International continues to grow with Copper, project management has played a large role in how they're using the system.
"As soon as a lead comes in through the website, it is imported to Copper, and our sales team calls or texts the contact to follow up," says Josh.
"If the deal eventually closes, we'll make an opportunity around what type of order they make. Our photo booth builders will then go into Copper to look at and update the order type, shipping date, and creation date—keeping everything under one profile."
While Photo Booth International maintains the manufacturing of affordable, quality photo booths to businesses around the world, Copper is excited to help simplify communications and project management along the way.