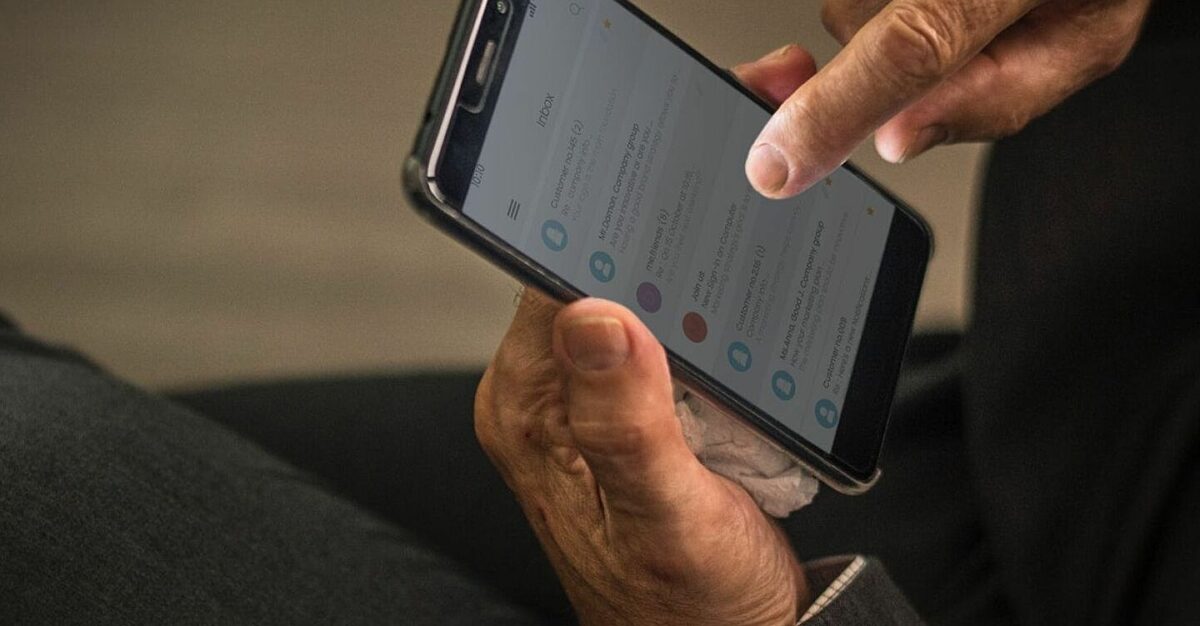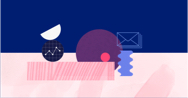 Sales Bootcamp
Learn how to generate more leads and revenue right from your inbox.
Sales : 8 min read
How to Make an Email List in Gmail
Making an email list in Gmail can feel a tad inefficient, so we decided to make it as simple as possible.
In just a few quick minutes, you'll learn…
But before we get to the step-by-step instructions, let's take a look at why you'd want to create an email list in Gmail.

Benefits of creating a group email/mailing list in Gmail
There are plenty of advantages to creating a mailing list in Gmail.
For starters, you save time because you only having to press 'Send' once. If you're the kind of person who sends a ton of emails, you know how quickly it can get overwhelming.
Luckily, bulk lists make it easier to juggle a lot of contacts because you can manage them all at once rather than clicking 'Send' a million times.
When you do it with a Gmail-friendly CRM (more on that below), you'll also get to nurture and manage your lists with:
Detailed metrics
Scalable reports
Automated follow-up reminders based on recipient behavior
Real-time notifications
In the end, it's an email marketing shortcut that can pay you back ten-fold.

How to make an email list in Gmail to send bulk emails (the old fashioned way)
NOTE: You can't create a mailing list with the Gmail mobile app—desktop only!
Step 1: Open Chrome and make sure you're logged into the right Google account.
Step 2: Click the 'Google apps' tab in the top right of your Chrome browser: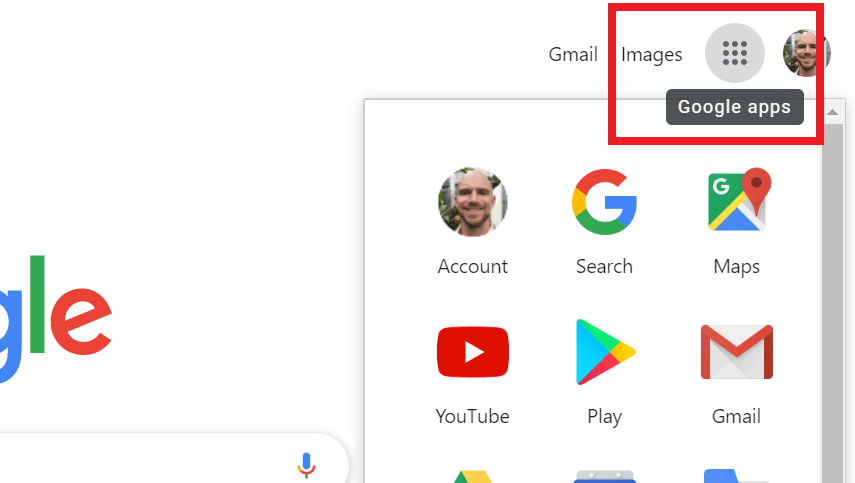 Step 3: Select the 'Contacts' icon from the dropdown menu: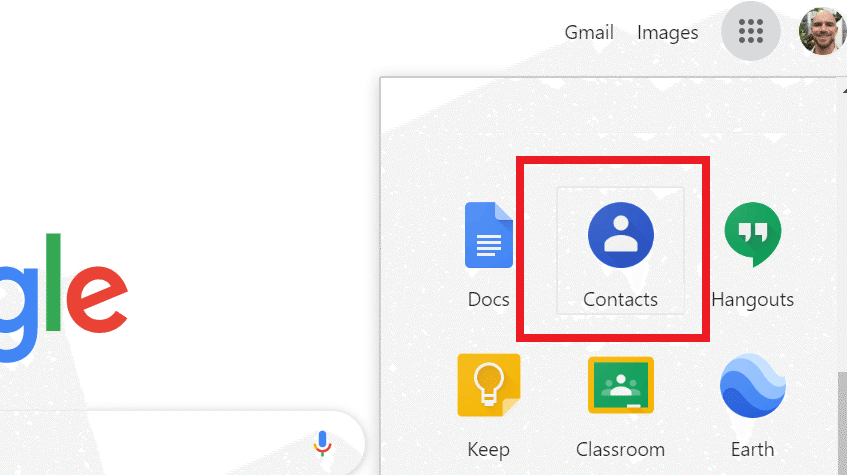 Step 4: Import any new contacts you want to include, then check the boxes for the contacts you want to add to the group: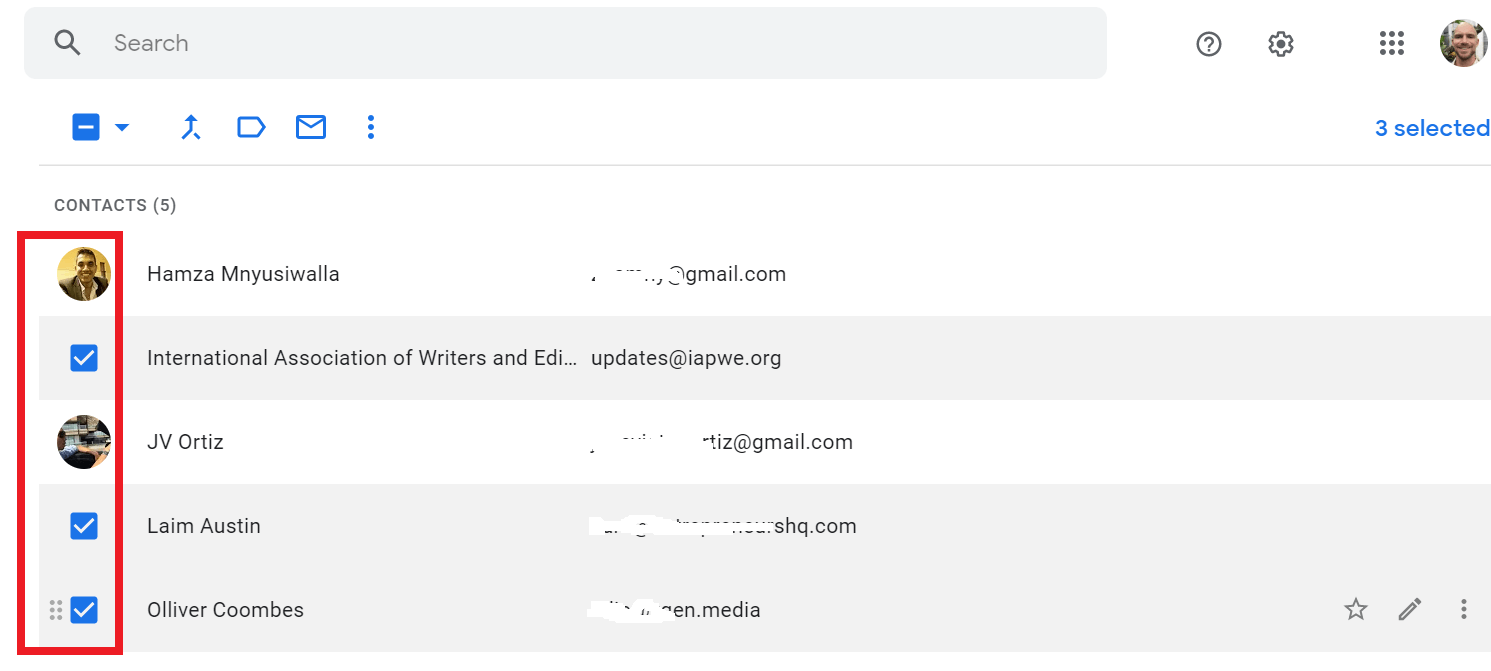 Step 5: Click the 'Label' icon in the top menu bar, then click 'Create label':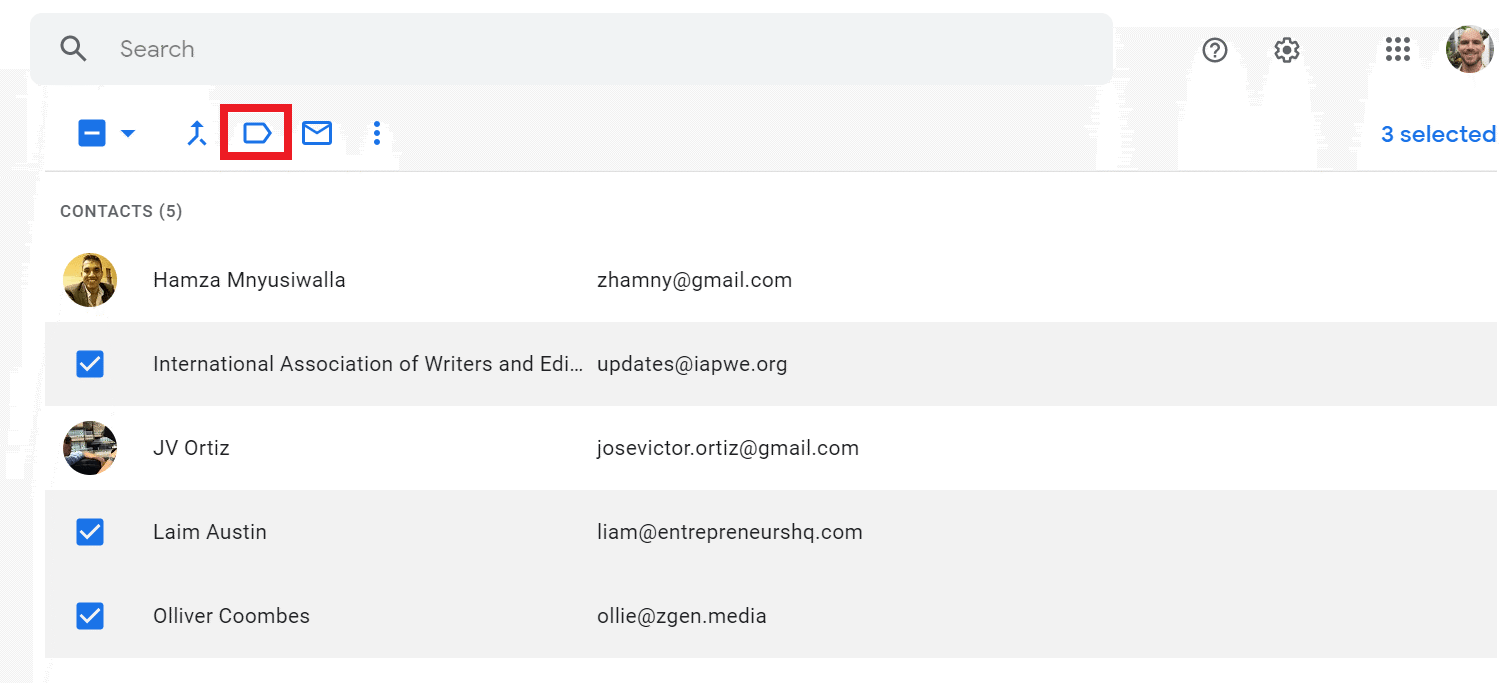 Step 6: Name the Group, then save it.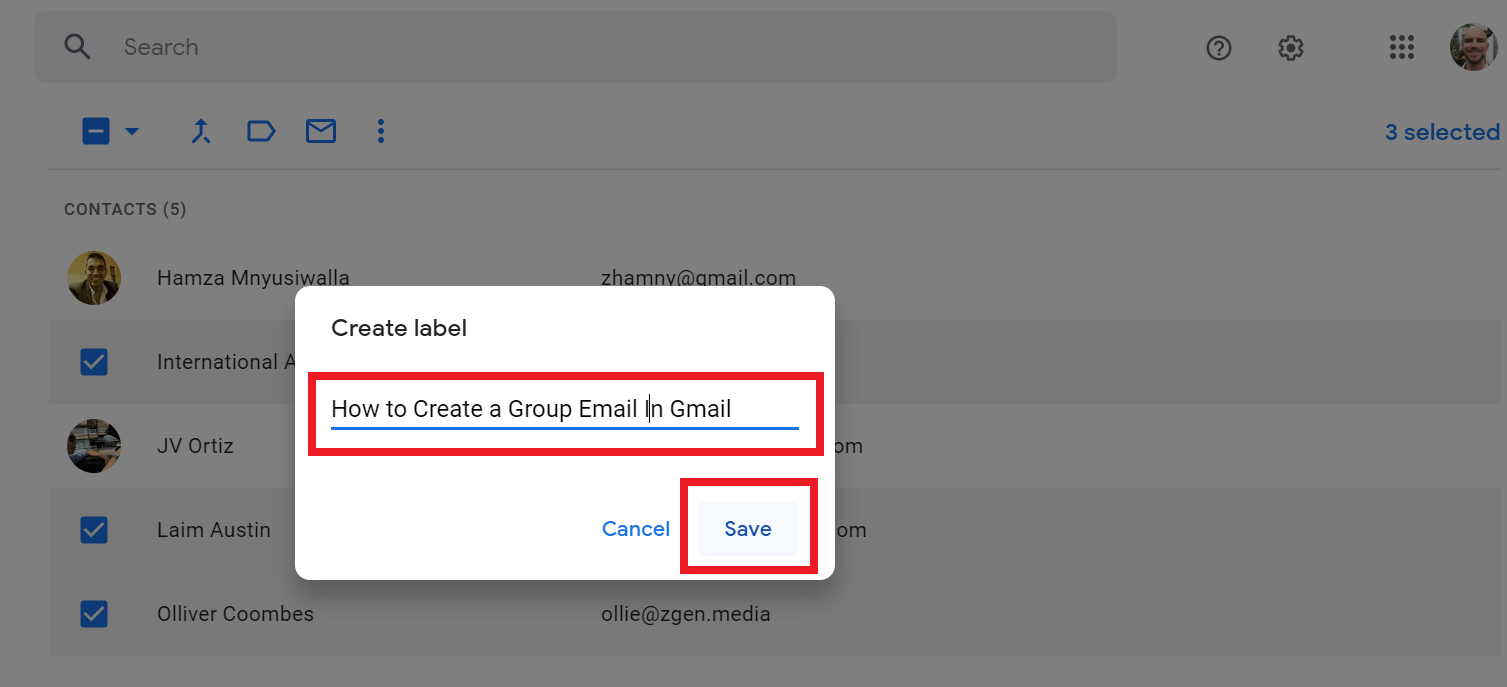 Congrats! You've successfully created a mailing group in Gmail.
Now for the fun part: blasting out those bulk emails!
How to send bulk emails in Gmail (the old fashioned way)
Step 1: Head to your Gmail dashboard.
Step 2: Click the 'Compose' button in the top left corner.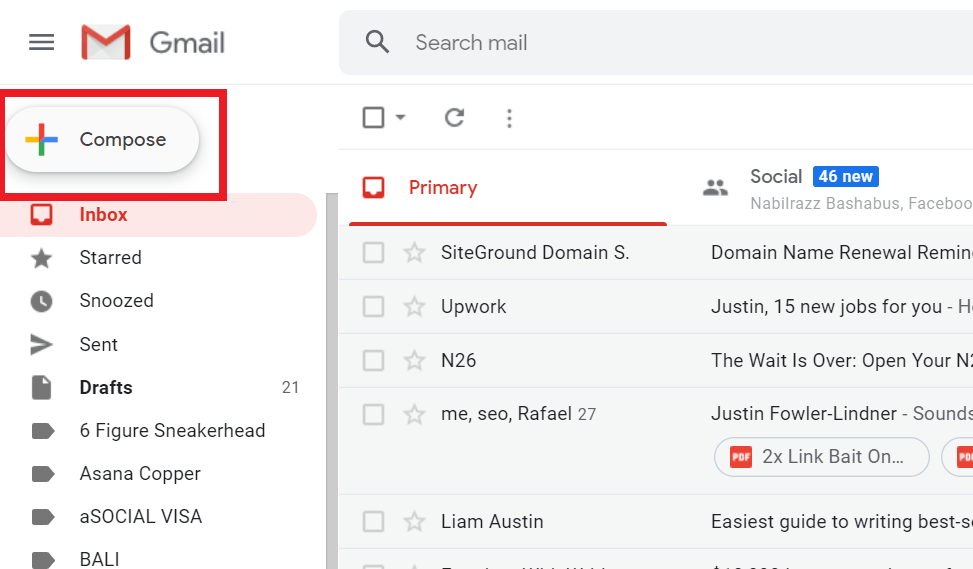 Step 3: Click 'Bcc' in the recipient box and type the name of the group you just created: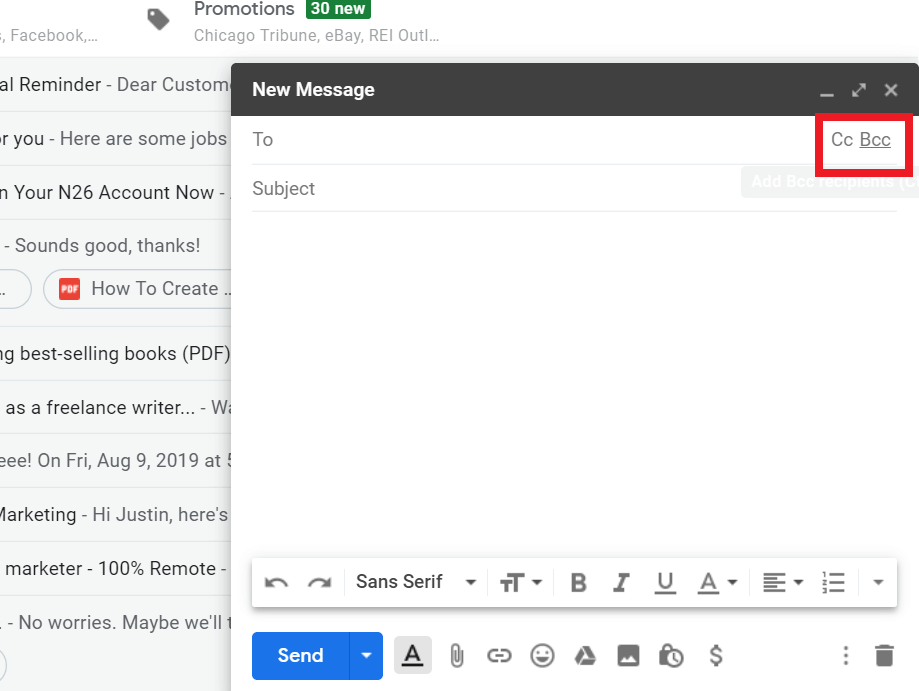 Pro-tip: Using 'Bcc' instead of 'Cc' ensures that the recipients won't see the recipient list and that when the recipient replies, it will only be delivered to the sender and not to the rest of the group.
Step 4: Type up your email and click 'Send.'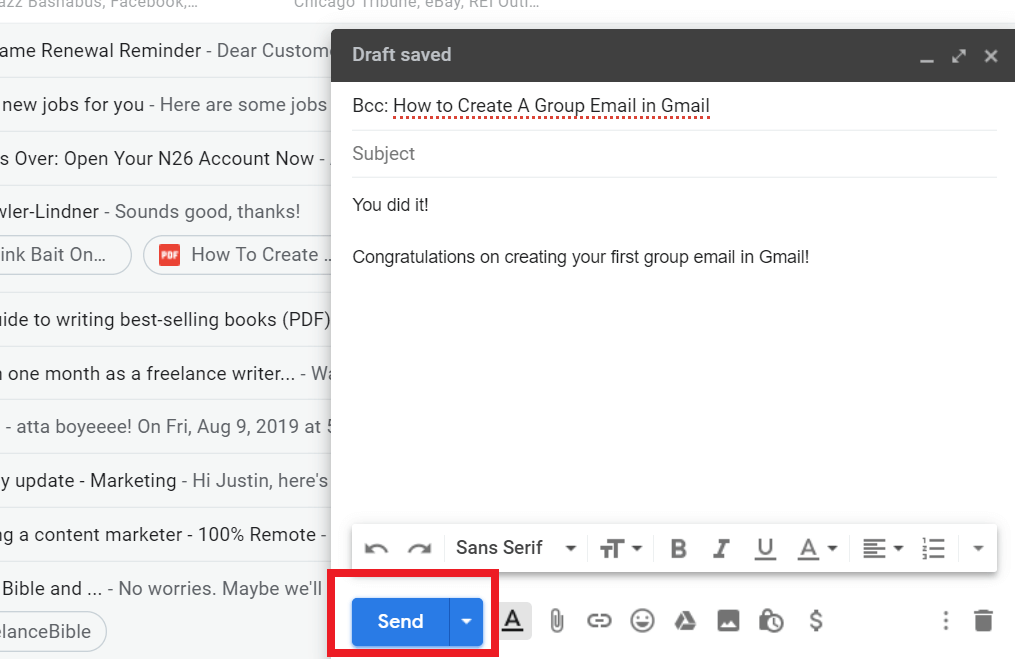 That's all there is to it.
Can you believe that was the hard way?
Now for the optimized way with a CRM that's integrated with Gmail:
How to do it all in one go with a CRM that's hooked up to Gmail
This method is for anyone who needs to send group emails for a business (like to prospects or customers).
It allows you to track how recipients respond to your emails:
Do they open the email the first time they see it?
Do they open it but then close it right and don't read it?
Do they respond consistently?
Have they never clicked or opened even once?
All of these things are important because they help you categorize your leads according to how ready they are to buy.

A huge benefit of bulk emailing through a CRM is that you already have customer and prospect lists in there, so there's no need to create a new group.
Copper is one of those CRMs built specifically for Gmail. We'll be using it as an example.
With Gmail sync on, you can send bulk Gmail emails directly from within Copper using custom templates and merge fields.
Here's how to make an email list in Gmail with Copper:
Step 1: Sign in to your Copper account.
Step 2: Select the 'Settings' icon at the bottom of the left side menu:
Step 3: Click 'Email Settings & Templates' from the 'Preferences' section. (At the top of the upper white box, make sure that 'Send and reply from Copper' is selected.)
Step 4: In the left side menu, select the type of contact (leads, people, companies, or opportunities) that you want to build an email list from:
Step 5: Check the boxes of the contacts you'd like to include in your email list:
Step 6: Select the 'Envelope' icon in the top menu to compose a bulk email: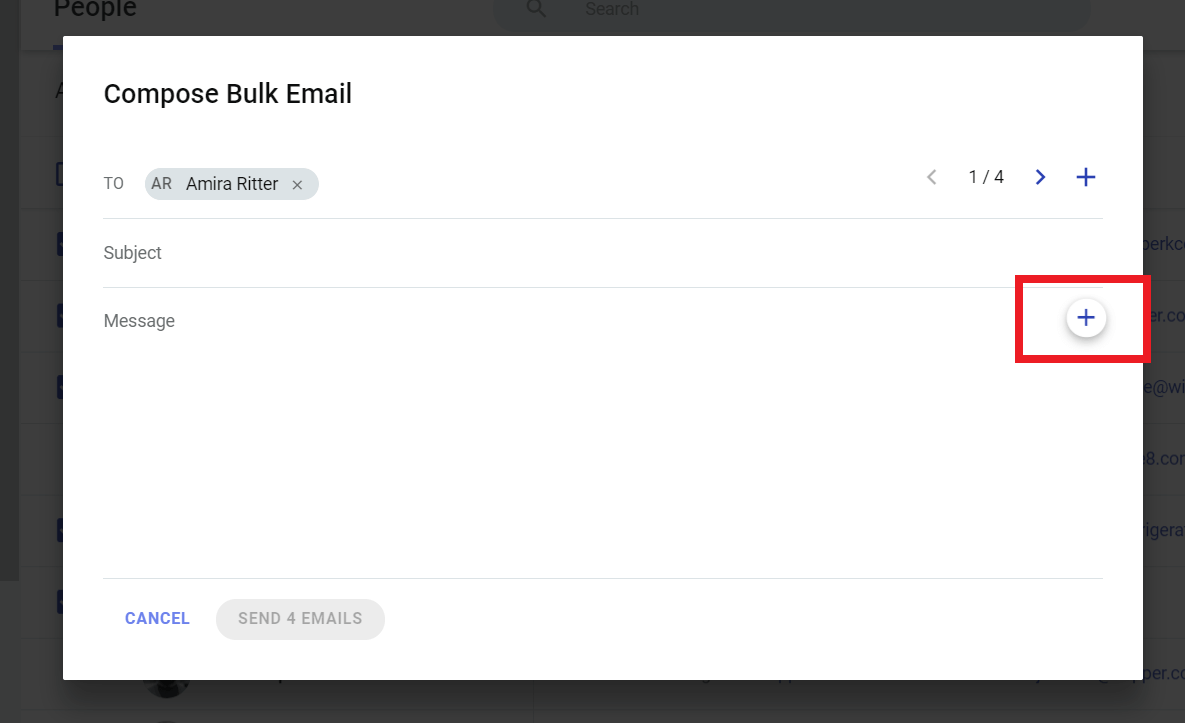 Choose your templates or merge fields from the displayed options: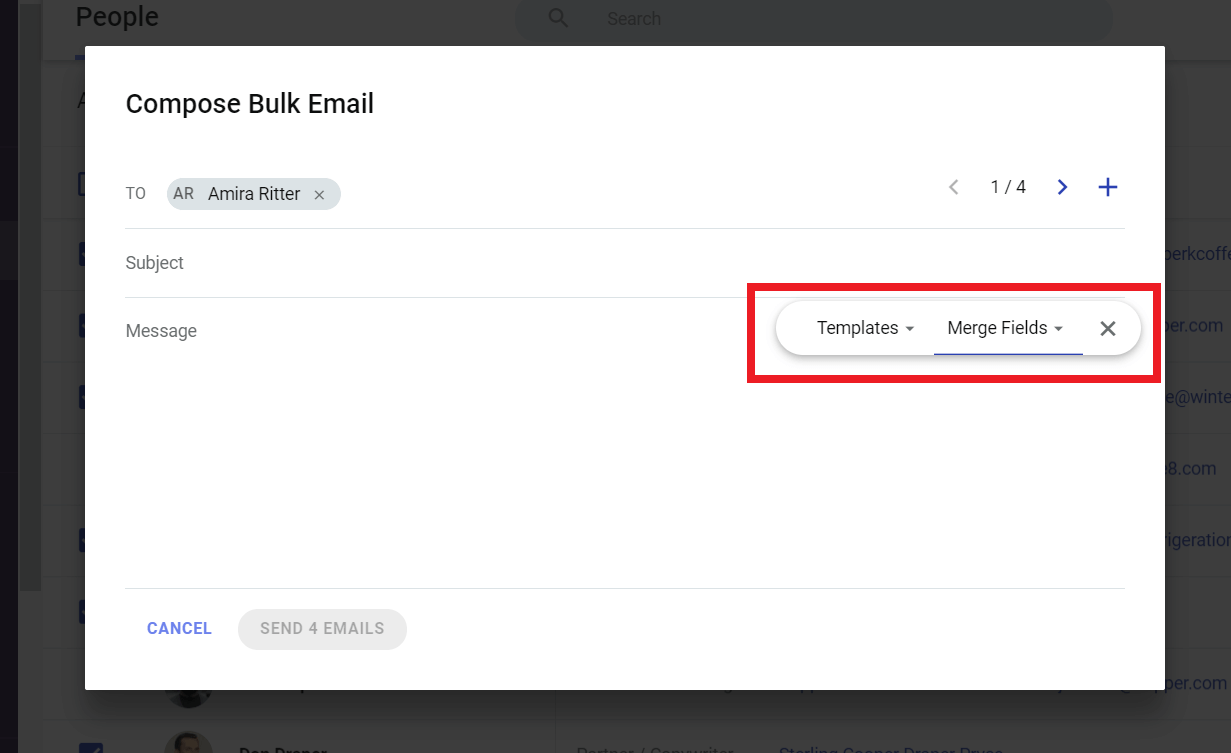 Step 8: Review all your recipients by scrolling back and forth with 'Arrow' icons: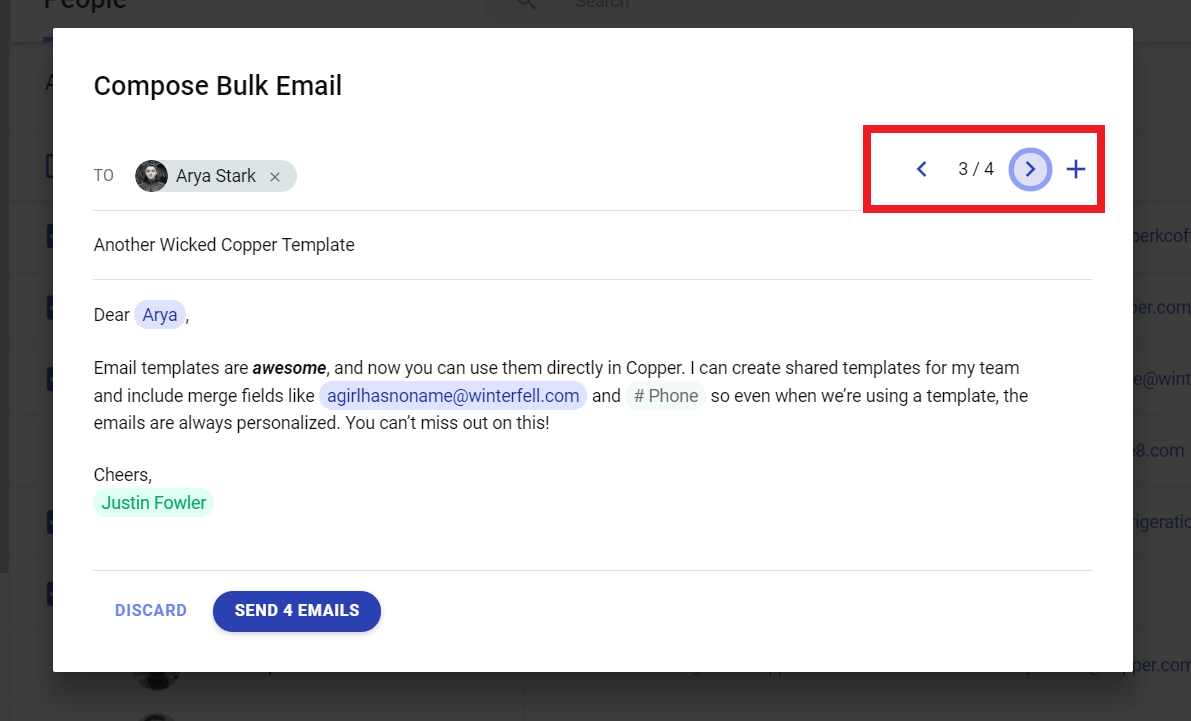 Step 9: Hit Send and let the bulk emailing begin.
Keep in mind that Gmail has enforced sending limits: 500/day for free accounts and 2,000/day for G Suite accounts. Sending too many emails may result in a 24-hour email restriction.
That's it!
You're officially ready to get the most out of Gmail lists.
How are you going to leverage email lists In Gmail?
Making an email list in Gmail can be a savior of a feature for businesses and organizations.
They allow you to reach more people with less effort, then nurture those relationships with greater efficiency.
How will you harness the power of Gmail lists to grow your business?
And if you want to save even more time managing your contacts in Gmail, check out how you can do that with Copper.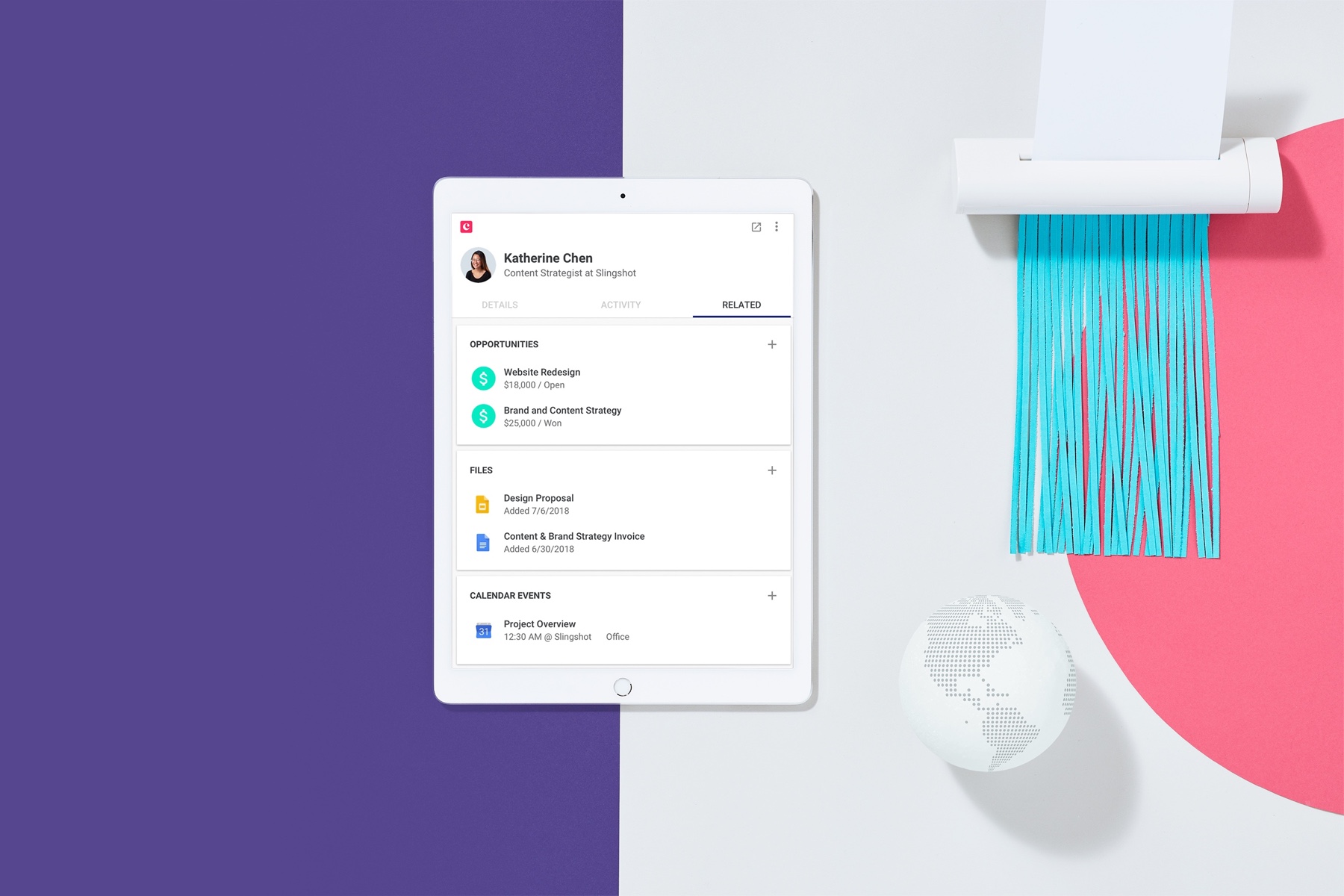 X
Try an actually easy-to-use CRM for free.
Manage all your contacts, deals, emails, files, and more in one place.
By signing up, I agree to Copper's privacy policy & terms of service.