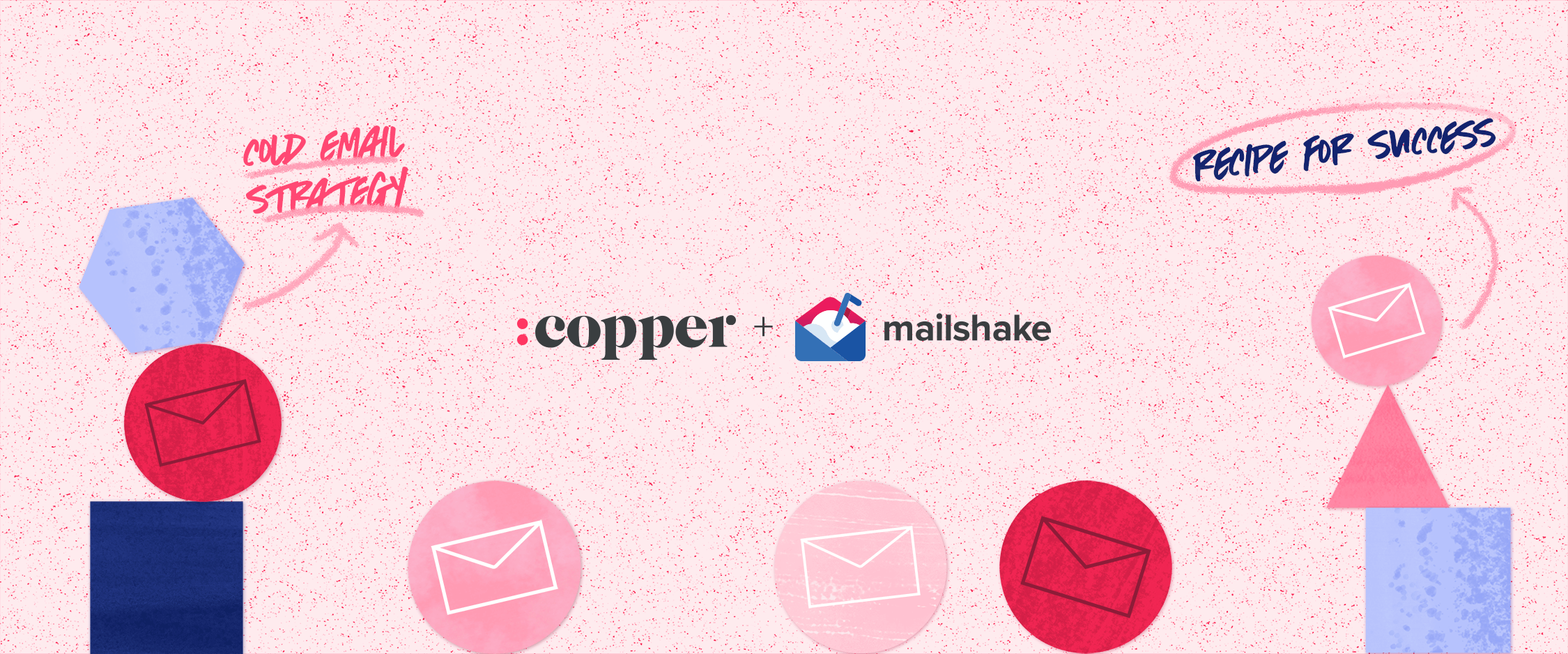 EBOOK
The SaaSy Guide to Cold Email
Rapid SaaS Growth
Did you know that 80% of prospects prefer to communicate with reps by email? And 81% of businesses credit email as their main tactic for acquisition!
If you want to get more customers for your SaaS company and boost your MRR, you need to master the art of cold emailing.
That's why we've teamed up with Mailshake to create this guide to cold email for SaaS companies. In this ebook you'll learn:
The exact steps to take to create a cold email strategy from scratch
How to write a compelling cold email that prospects can't ignore
The top mistakes that land your emails in the SPAM folder
What to do after sending your cold email
How to measure and track your cold email campaigns
How to use cold email for rapid SaaS growth
EBOOK
The SaaSy Guide to Cold Email
The SaaSy Guide to Cold Email
How to use cold email for rapid SaaS growth.
Introduction
Your next customer is one email away.
Social media marketing. Blogging. SEO. Digital ads.
These are the tactics you hear the most about when it comes to getting new customers for SaaS companies. But there's one tactic that often gets overlooked: cold email.
Whether you've tried sending cold emails in the past and didn't get the results you wanted, or have never given it a chance because you assumed it doesn't work, this guide will be a game-changer. Read on to learn how to take advantage of one of the most under-utilized SaaS growth techniques there is.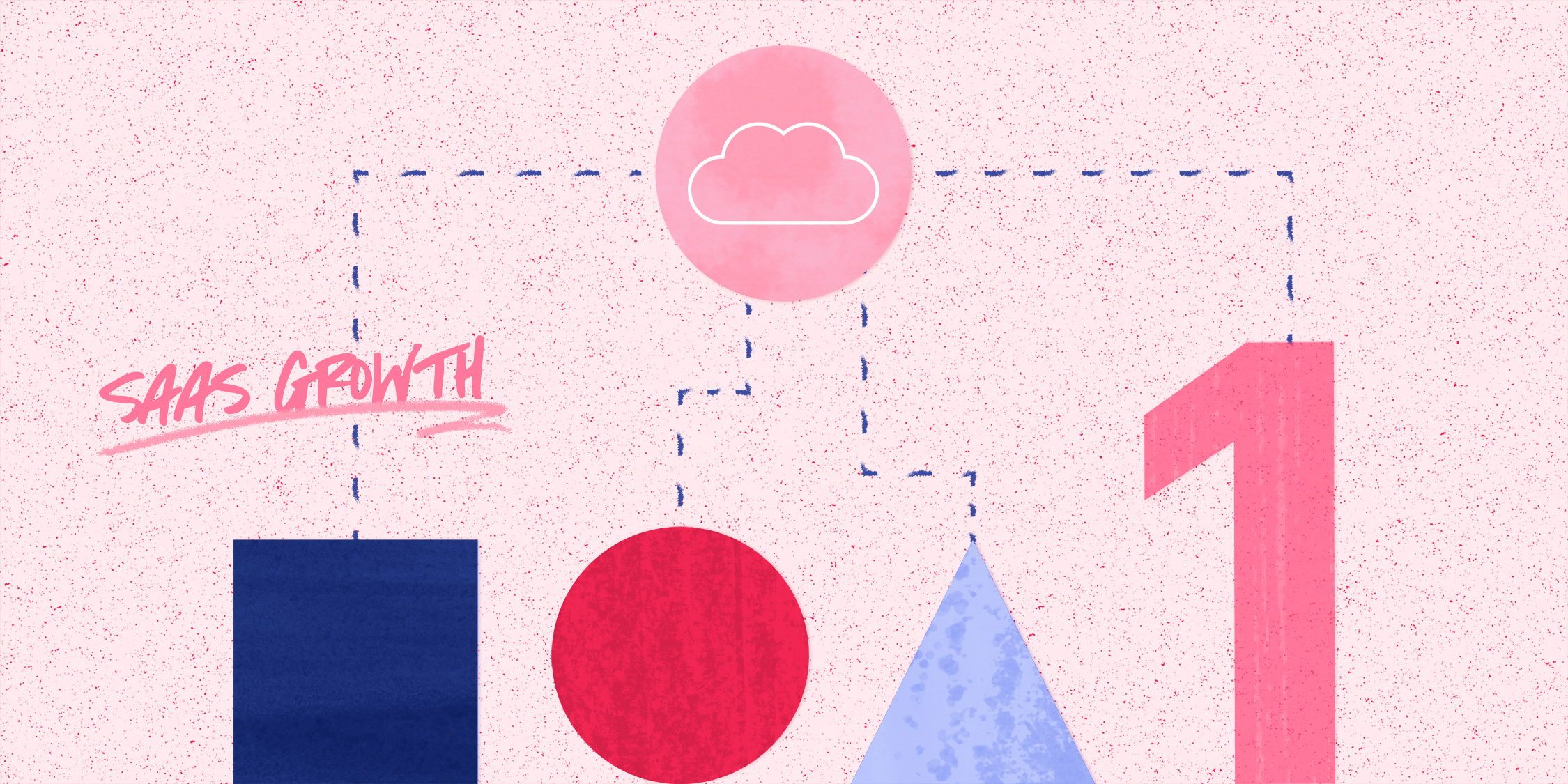 Chapter 01
The State of SaaS
Speed, security, and savings: the three greatest advantages of working with SaaS. More and more, companies are coming around to the idea that SaaS is the way of the future and using these tools in their day-to-day business activities.
This is excellent news for SaaS businesses that are looking to expand, as the demand for their services is growing every year.
On the other hand, the competition is starting to get fierce. In fact, a SaaS startup with 20% annual growth still has a 92% chance of disappearing within a few years.
Keep reading to discover how the increasing demand for SaaS affects your business, as well as the secret weapon that will increase your chances of success.
Demand for SaaS is exploding.
It's no secret that SaaS products bring hearty benefits to businesses in all sectors. They offer easy access to data in the cloud and mobile-optimized programs, enable collaboration, and help businesses cut costs.
Even better, the SaaS products of today offer simple integrations with other SaaS products being used by companies, which facilitates easy communication and data sharing, as well as more efficient workflows.
In light of these benefits,73% of businesses believe most (if not all) of their apps will be SaaS by 2020. That number is expected to jump to 86% by 2022.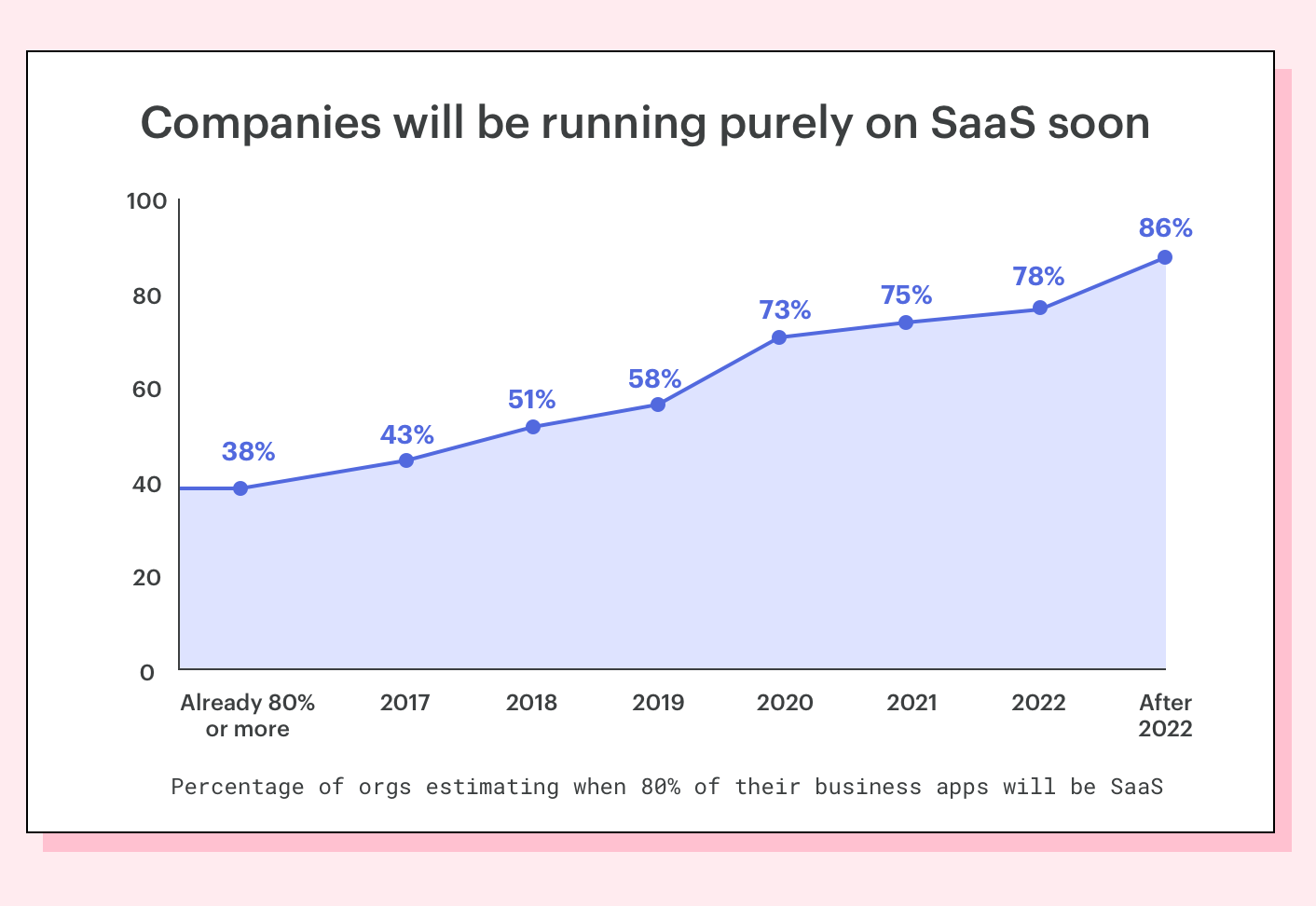 The SaaS market has already seen incredible growth in just the past few years. As seen in the graph above, today 51% of businesses are running almost completely on SaaS, with the average organization using 16 different SaaS apps.
One study from 2016 found that 51% of US end users prefer cloud-hosted and SaaS apps to communicate and organize. In 2018, just two years later, that number jumped to 80%.
How have SaaS companies responded?
Saas startups grow fast—or not at all.
This dizzying rise in demand for SaaS has produced incredible growth in the market. Research firm Gartner predicts that the SaaS market will grow to $75.7 billion by 2020, from just $38.5 billion in 2016.
However, this growth has also led to the discovery that SaaS can be a fickle field. Even if a SaaS startup is growing at 60% annually, it still only has a 50/50 chance of becoming a multi-billion dollar giant.
That means consistent and robust growth is absolutely essential if you want even a chance of success.
So, what can SaaS startups do to increase acquisition consistently?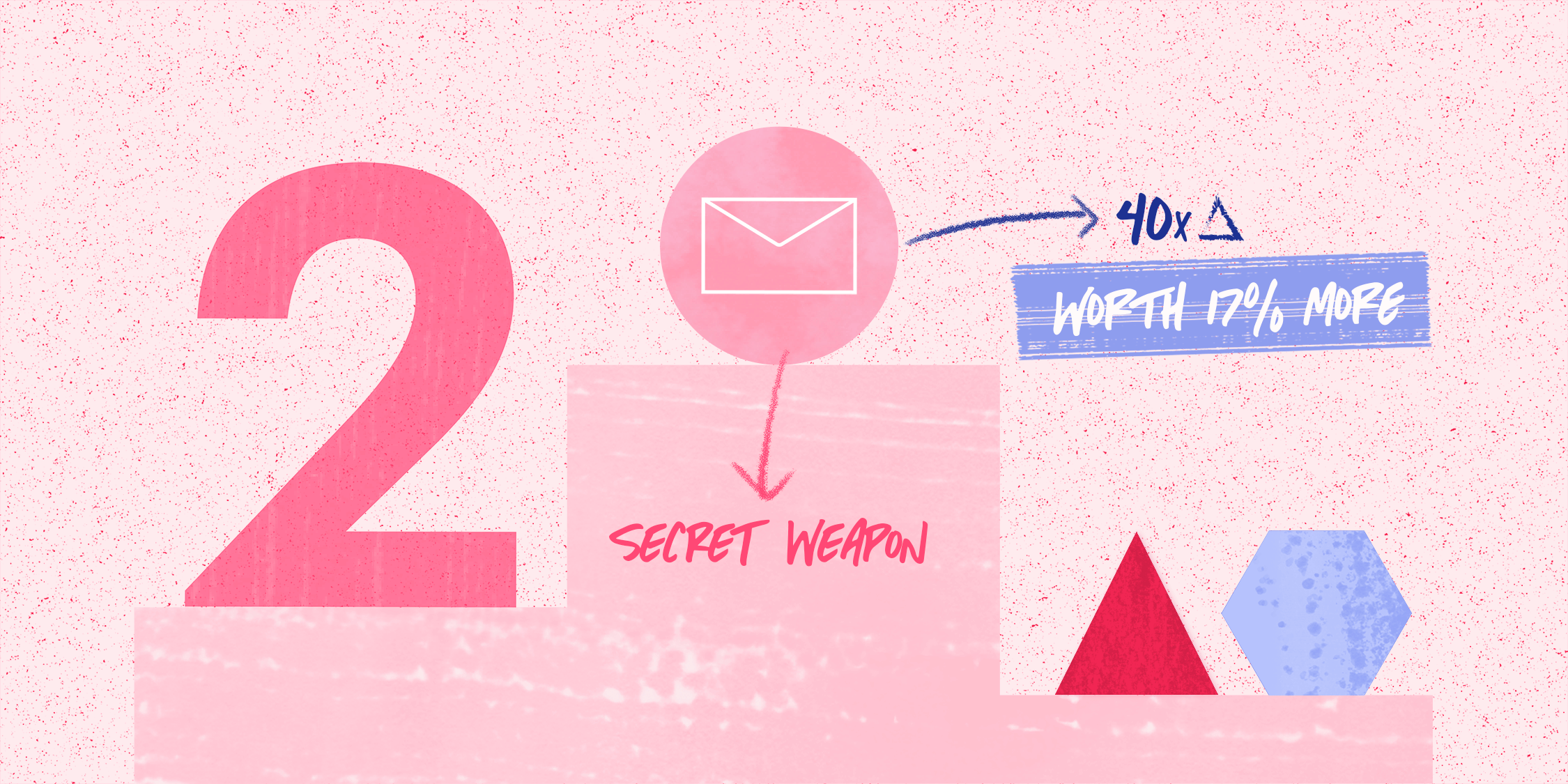 Chapter 02
Cold Email: An Acquisition Machine
There is no better channel for acquisition than email. This is the secret weapon that all SaaS marketers and sales reps need in order to grow—especially if they want to do it quickly.
According to one survey, 81% of respondents tagged email marketing as one of the main tactics for acquisition. It ranked higher than organic and paid search, and even above social media.
Using email for acquisition works because it's what prospects want. In fact, a study by the RAIN Group Center for Sales Research found that 80% of prospects prefer to communicate with reps by email.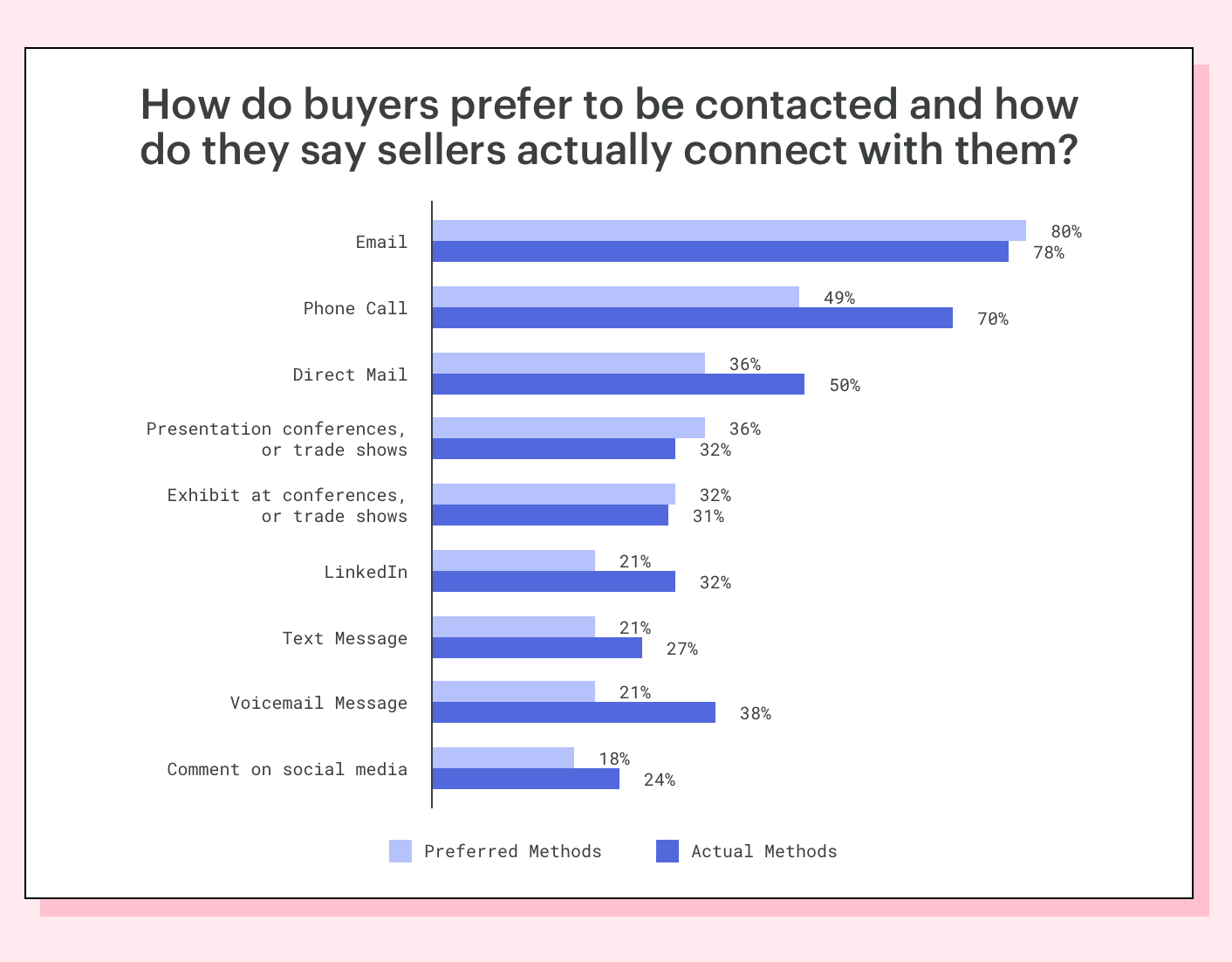 When it's done right, email can be 40x more effective at customer acquisition than Facebook or Twitter marketing.
That's right: email is still the king of acquisition.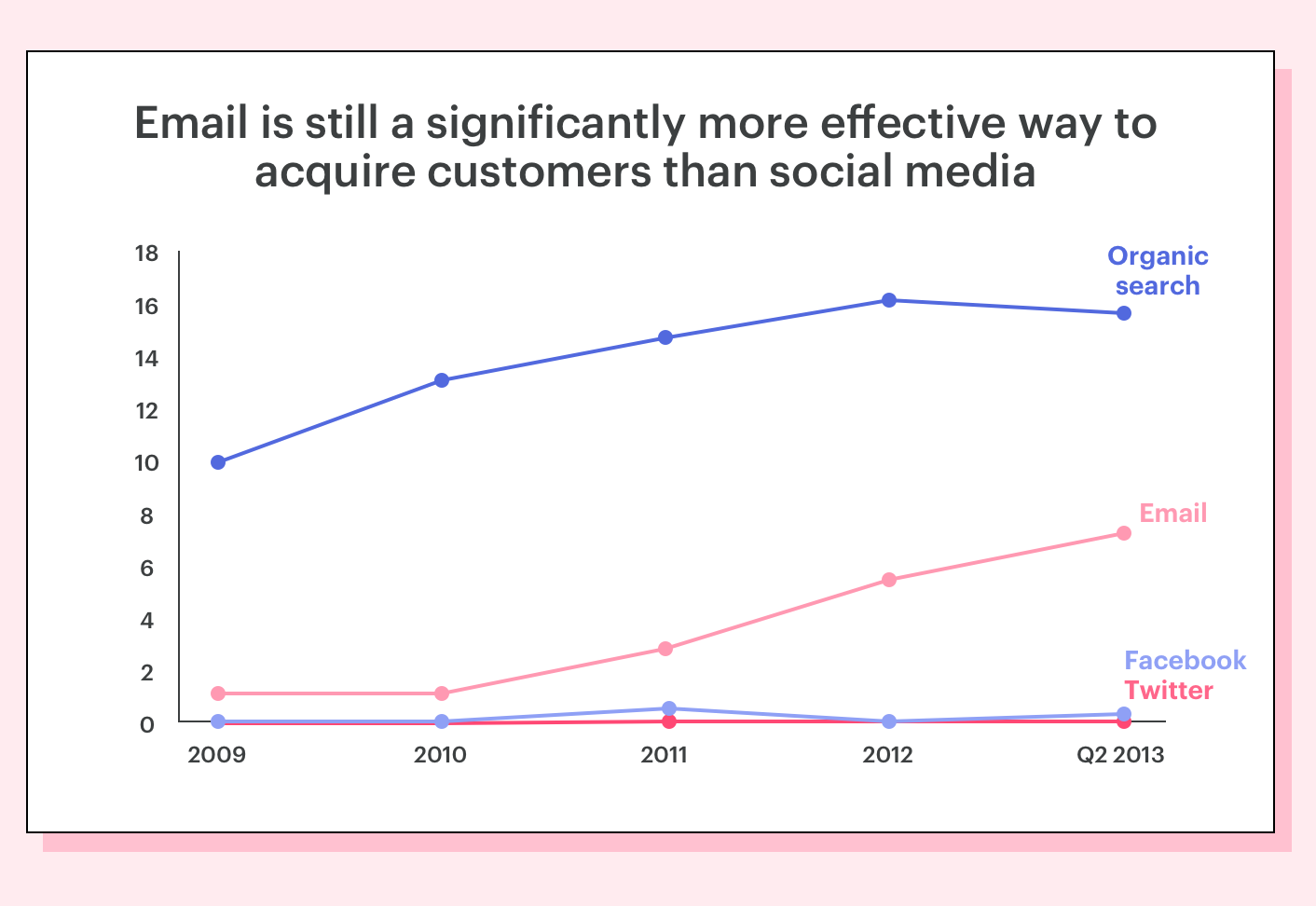 While most people may think of emailing as more of a B2C acquisition method, email is huge for B2B businesses. In fact, B2B emails boast a 47% higher click-through rate than B2C emails.
But SaaS companies need more than just click-throughs; they need purchases, and fast. Again, email fits this unique need: it's been found that email prompts purchases "at a rate that is three times that of social media."
Not only that, when using email over social as an acquisition strategy, orders are worth an average 17% more.
Cold emailing may seem challenging for those who haven't tried it before. After all, not only do you need to craft emails that people will read and reply to, you'll also need to find the right contacts, get their email addresses, and convince them to open your email with the right subject line.
If this seems overwhelming, just remember how much potential there is in cold email. There is an untapped market that's just waiting to discover your product, and cold email is the best way to introduce yourself.
Businesses who are doing cold email the right way get open rates of up to 45%, and reply rates of up to 20%.
The SaaS market is a fast-paced race to the finish line, and those who aren't moving forward are going to get left in the dust. With so much demand being generated every single year, the opportunity for success is only growing—and so is the opportunity for failure.
If you're a SaaS company that wants to keep moving towards bigger wins, you need to get a head-start on your competitors and use the acquisition method that works best for fast growth.
The increasing demand for SaaS and the power of proper cold email is a marriage made in digital heaven.
Let's look at how a cold email strategy can make you stand out from competitors and take your SaaS business to the top.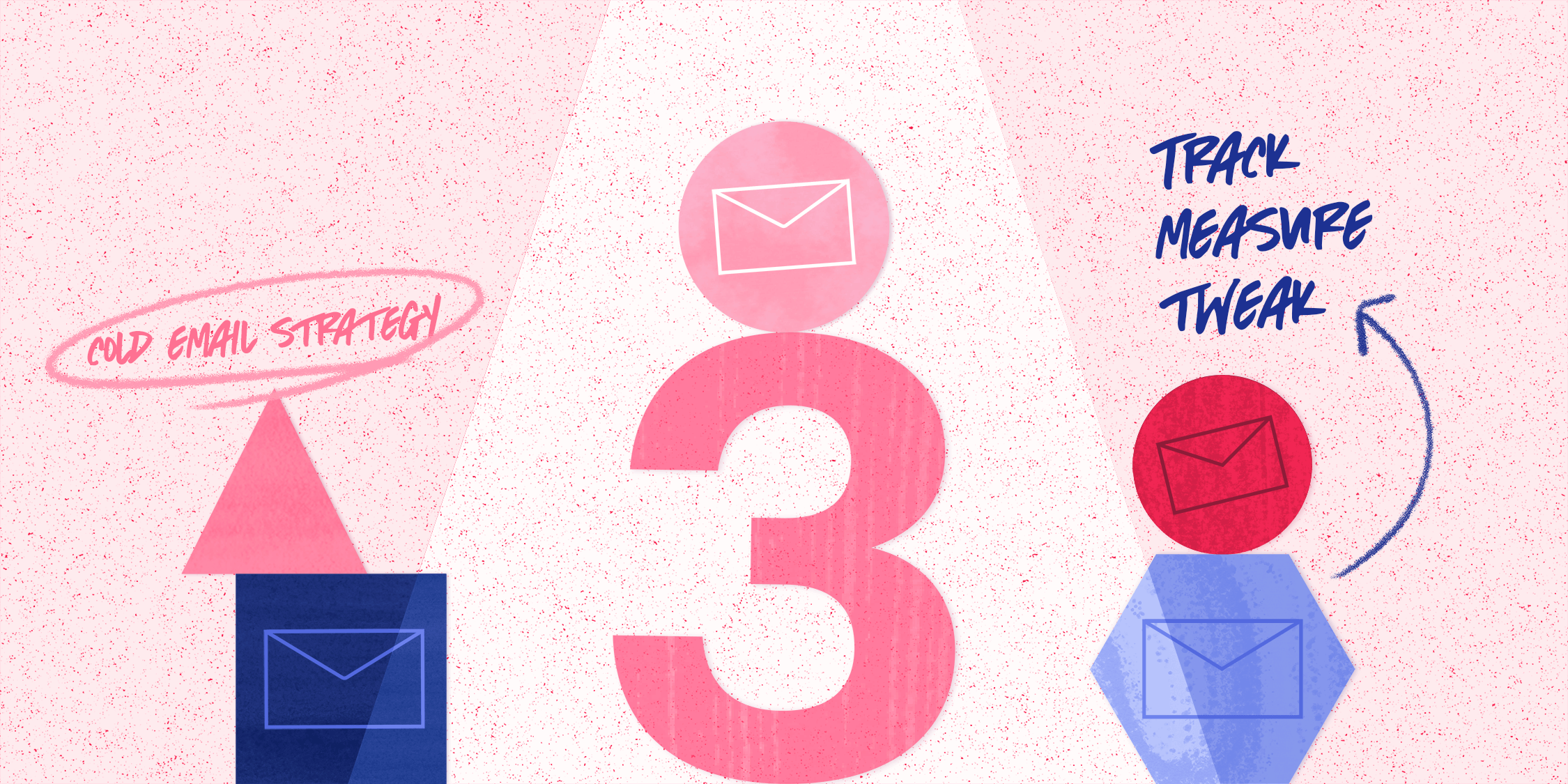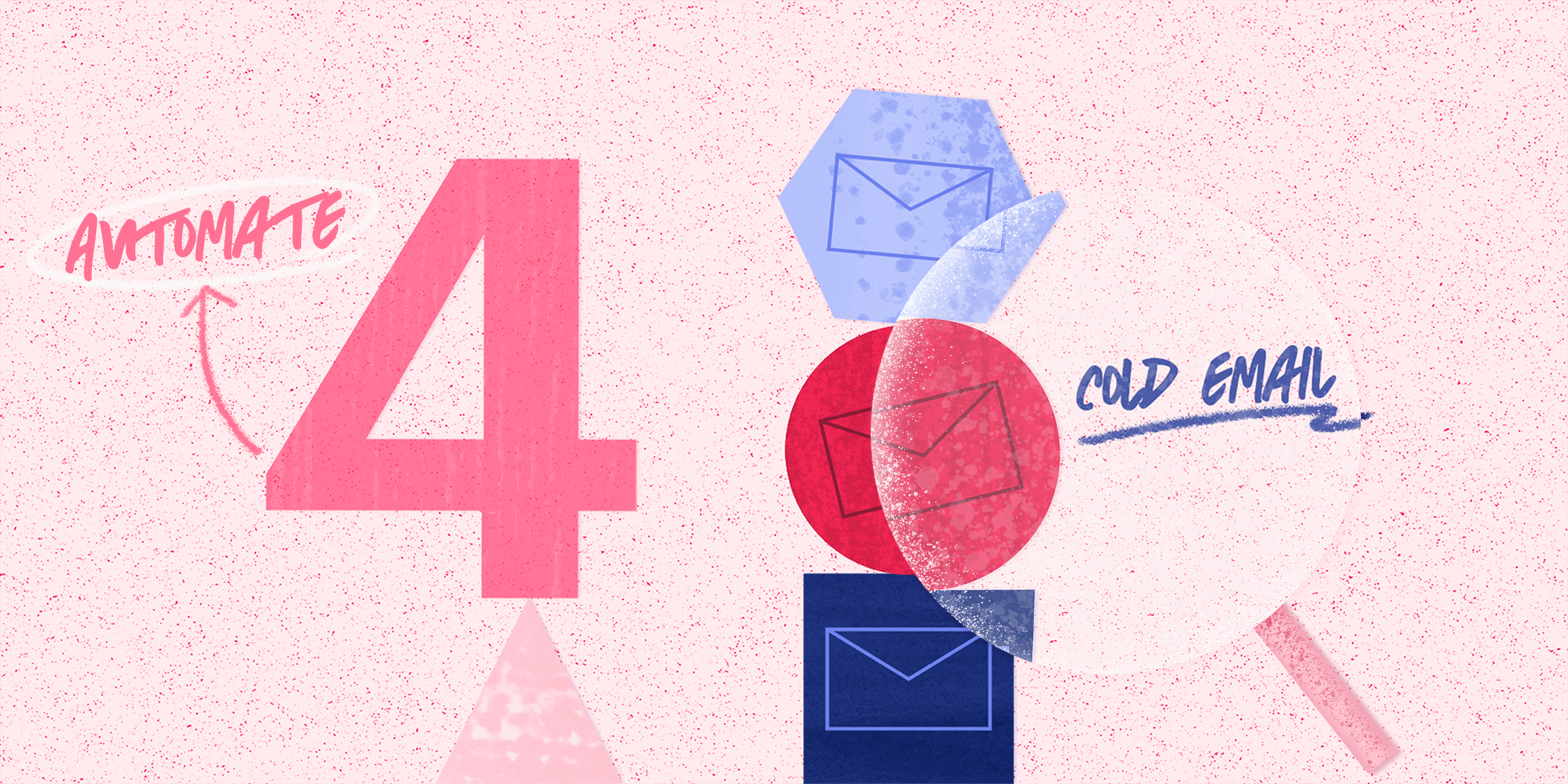 Chapter 04
Cold Email Best Practices
Follow these best practices to get more from your cold emails.
1. Automate your outreach.
Let's face it: prospecting and emailing take a lot of time. That's why it's so important to automate as many steps as you can and save time.
The best way to do this is to use the right tools. For example, you can use LeadFuze to search for leads that fit your buyer personas. This tool allows you to find new prospects by inputting essential details about your target clients such as:
Role at the company
Industry
Number of employees
Current tech they're using
Latest news from the company
Then, once you've got prospecting down, use a cold email automation tool like Mailshake to send personalized emails from pre-made templates.
After that, you can automatically input important data into your CRM, and auto-track relationships and conversations through integrations with Gmail.
2. Ask for a referral.
The average lifetime value of a referred customer can be up to 16% higher than that of a non-referred customer. This is probably because referred customers tend to be a better fit.
If you've ever felt shy about asking for referrals, it's time to let your hair down. Referrals mean revenue for your company, and asking happy customers for referrals is a direct path to more sales.
First, find the right referrers. These are the customers that are seeing real value from your product, not those who are new or who have recently complained.
Next, make sure your ask is as personalized as possible. Whether it's during a phone call or in an email, make sure they know this isn't just an automated message that gets sent out to all your customers. While you can work from a template, it's essential that this email be personalized to this customer.
If the customer agrees, make sure that you get the referral's contact information. That way, you don't have to wait on your customer to make the introduction, or for the referral to call you up.
Finally, make sure to always show your appreciation to the referral. Whether you're offering an incentive or not, at the very least send them a message of thanks after they send you the new referral.
3. Cultivate a help-first approach.
It's no secret that people dislike being sold to. The experience that people have with your business (starting with your very first cold email) will define whether or not they become loyal customers or constant churners.
In fact, 49% of people will leave a business because they weren't happy with the way they were treated. Out of these, almost half will leave because they felt unappreciated by the business.
The solution: help your whole company (from Sales to Finance to Customer Success) form a help-first attitude.
First and foremost, you need to answer some essential questions.
What does your SaaS business accomplish for your customers?
How does it improve their lives or their business?
What problems does it help them solve?
What value can you bring to them from the first encounter?
Remember, every part of your cold emailing sequence is about them, not you. So, focus on them. Provide real value.
For example, your first cold email might have nothing to do with a sale. You could provide them with useful content for their business without asking for anything in return. This builds trust in your prospects.
Little by little, weave in bits about the SaaS product you want to sell them. But never forget that the main focus should be on how you can help them.
Here's an example: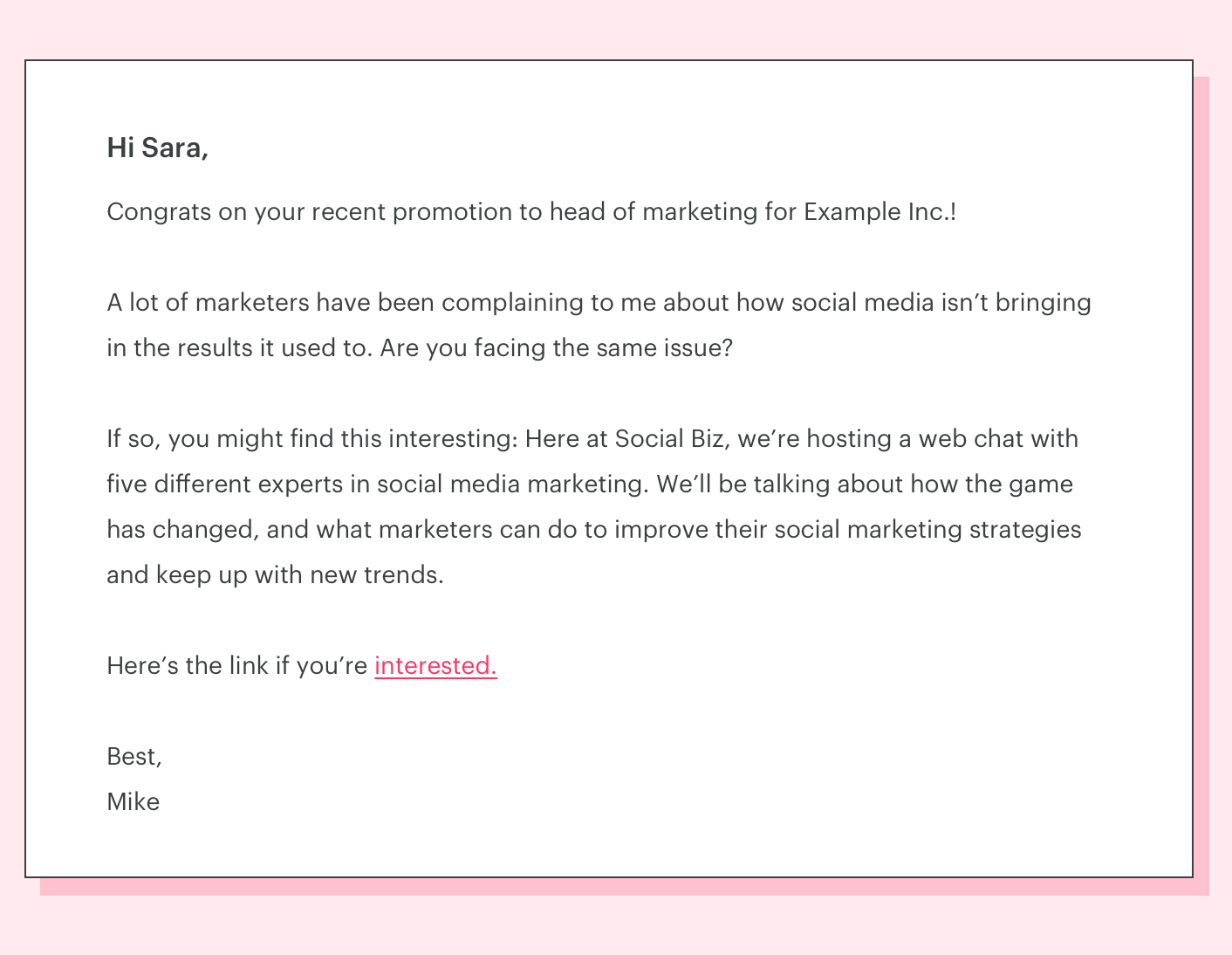 4. Be clear about your intentions.
Transparency is one of the most important parts of your cold emailing campaigns, especially for a SaaS business.
So, before you send your cold email, make sure your goals are clear. What exactly do you want to result from this email?
If you want them to sign up for a free trial, make that the only CTA in your email (and tell them why they should do it).
Or, if you're sending an email just to provide valuable content or begin a conversation, be clear that you're not trying to sell them on anything.
If you're 100% transparent from the get-go, your prospects will be more likely to trust in what you have to say.
Following these best-practice tips, you'll be on track for an efficient cold email campaign that wins the trust of your prospects.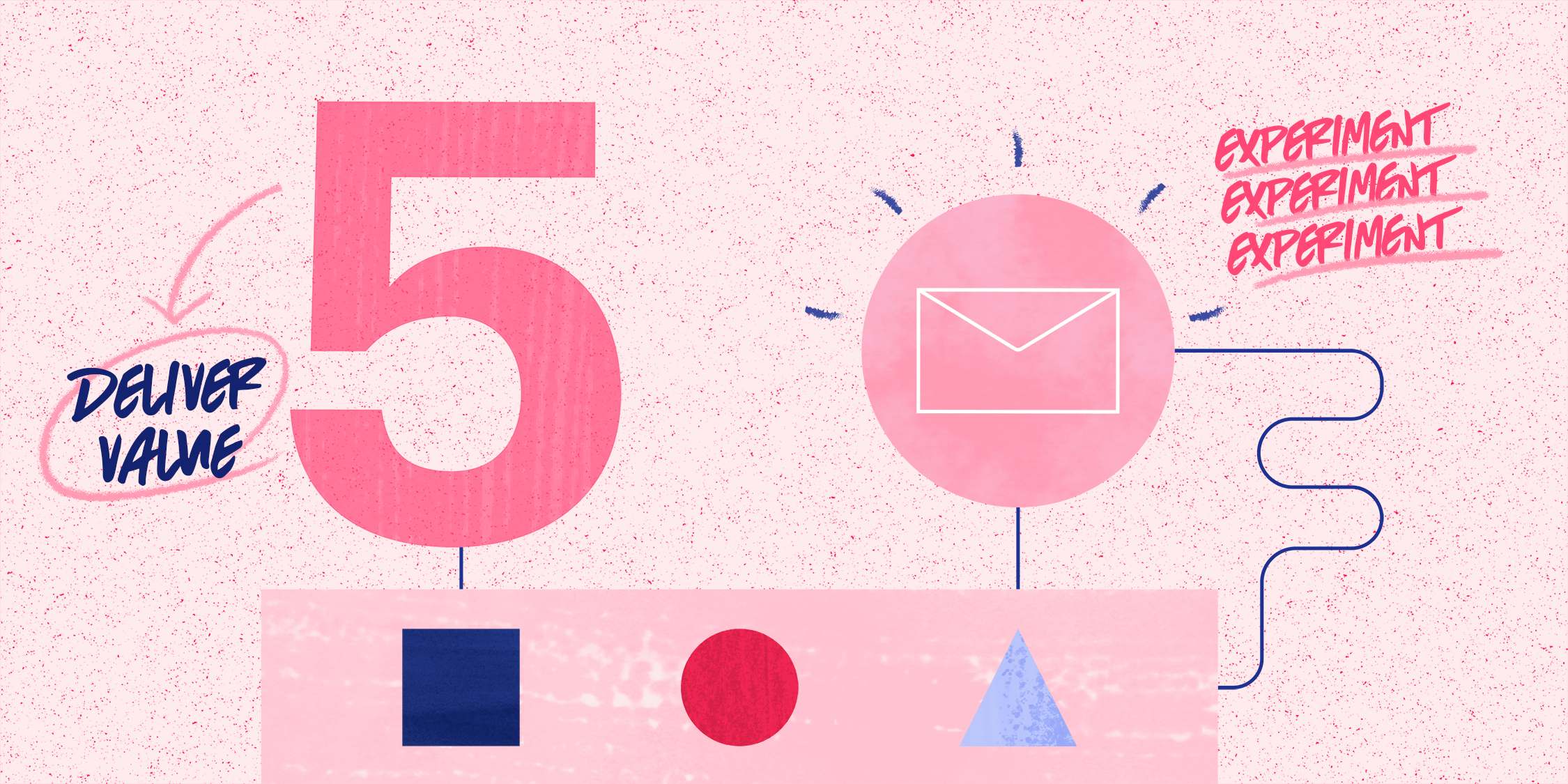 Chapter 05
The Neverending Experiment
Email can be used for prospecting, nurturing, and retention. And it's equally effective at all three.
Since your audience doesn't know you yet, you need to make sure you know them well. Find out their wants, their needs, their obstacles, and their pain points.
Anticipate their objections and take steps to alleviate them.
Hook them with a powerful subject line, then deliver within the body of the email itself that which was hinted at or promised.
Deliver value to them without asking for or expecting anything in return.
Personalize where possible.
Stick to just one call-to-action per message.
Follow up—multiple times.
Track, measure, test, and tweak.
The SaaS industry is poised to explode: are you doing all you can to get your piece of the pie?
By implementing an effective cold email strategy, you'll be able to make a perfect first impression on your future customers and boost your acquisition.
This is the recipe for success for your SaaS business.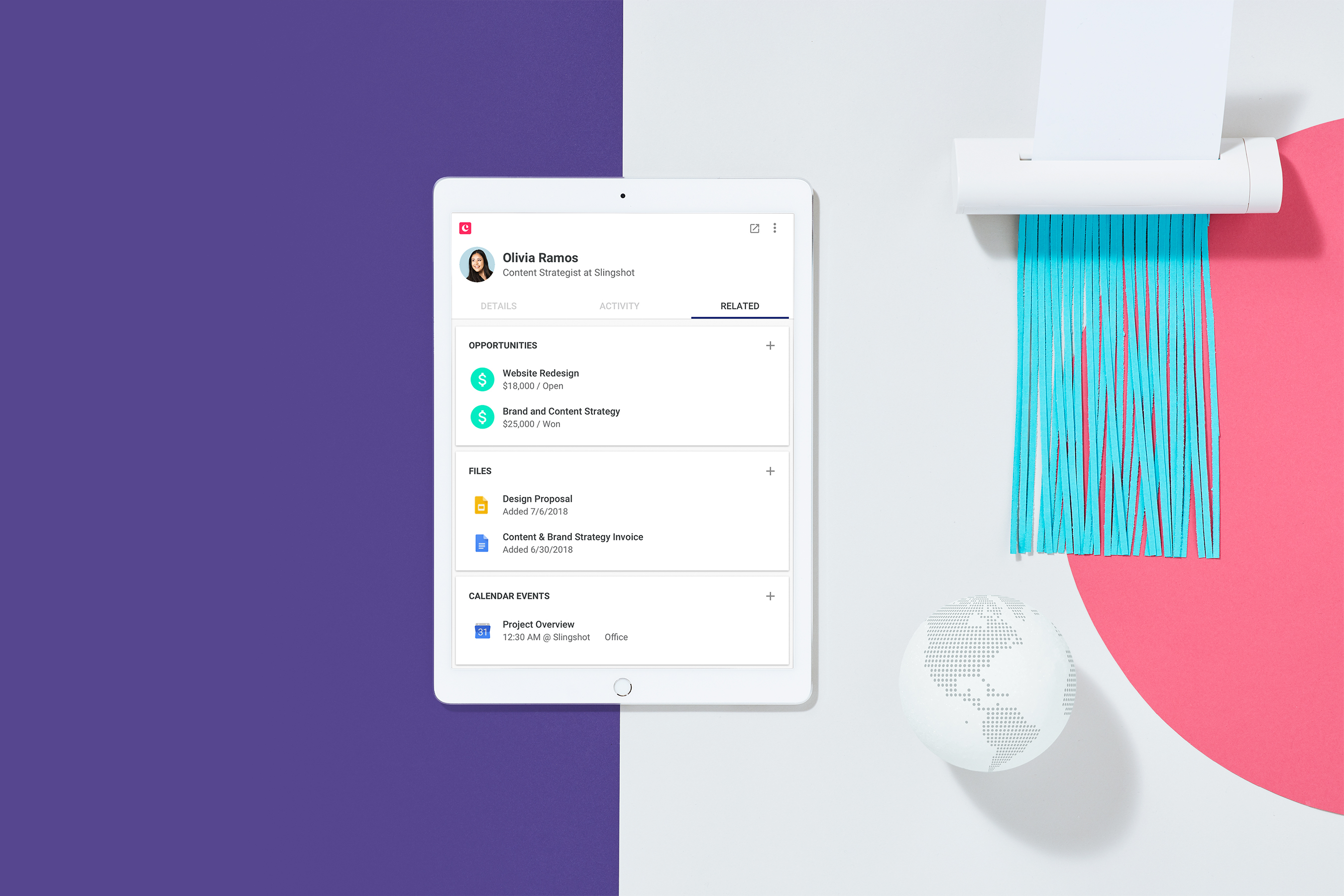 Goodbye Data Entry
Hello Copper.Try it free!
No credit card required. Start your 14-day free trial today.
Request a Demo
Are you interested in learning more about our product? Enter your information in the form and a product expert will contact you shortly.
Thanks for your interest.
A product specialist will contact you soon.
Return to site
Contact Us
.
Are you interested in learning more about Copper? Enter your information in the form and a representative will contact you shortly.
Thanks for your interest.
A representative will contact you soon.
Return to site