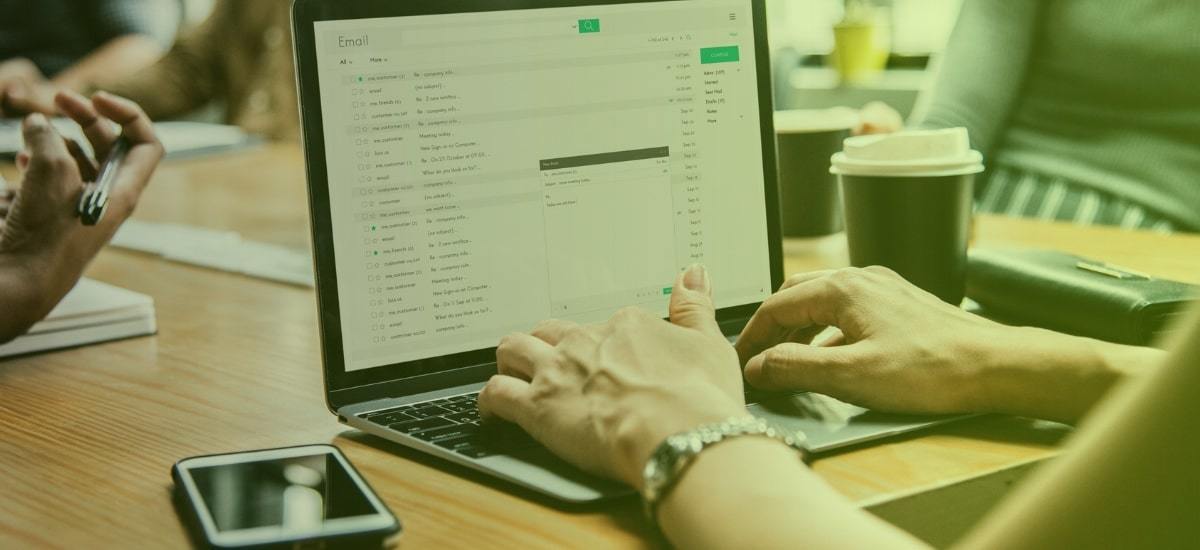 Sales Tactics
8 Sales Email Subject Line Ideas That'll Boost Your Open Rate
Picture this: you've just written some amazing copy for your latest sales email.

The personalized tone, offer, and call-to-action are supported by the smartly crafted message designed to bring you tons of inbound leads.
Brimming with confidence, you enter the email addresses of recently acquired prospects and hit the Send button.
The next day, you open your company inbox, saying to yourself as it loads on your screen, "Can't wait to see the responses."
But when you go through the messages, you see no new emails other than a task reminder from a co-worker.
Here's what happened: you thought it was the perfect sales email, but your recipients thought otherwise.
Why? Because you happily spent time writing a great sales email, but didn't take a second look at your email's subject line.
According to Convince and Convert, 35% of email users open messages based on the email subject line alone.
If your subject lines aren't compelling, people aren't going to open your emails.
So, before sending out your carefully crafted email, give a little extra love to that field above the email's body.
To help you get started, here are a few examples of sales email subject lines that you can tweak and use to stand out in your subscribers' inboxes.
1. "[Referral name] said I should get in touch"
If you share a mutual connection with your prospect, whether it's a friend, co-worker, or neighbor, be sure to put their name in your subject line.
Similar to how people stop and look at subject lines that mention their name, they're wired to look for familiar words and names when going through their inbox. This means that if you use the name of a referral in the subject line, you're more likely to grab a prospect's attention.
The deeper the relationship between the referral source and the prospect, the more powerful your subject line will be.
2. "Have to say, I'm really impressed by your work"
Instead of asking the prospect for business or shooting off advice, this subject line lets them know you've noticed how great their work is, which could be anything from a college thesis to a presentation they clipped on their LinkedIn profile.
In the email message, you can continue admiring the prospect before mentioning your product or service. In this way, your email leaves the prospect feeling warm, which might make it easier to convey your message effectively.
This could be difficult to execute with email blasts, but with a more targeted strategy, flattering sales email subject lines can make a positive impact on your open rate.
3. "Know this about [pain point]?"
If you have a good idea of your prospect's pain points, you can use them in your sales email subject line.
Subject lines that mention pain points grab attention because they trigger the prospect's desire for a potential solution. Plus, they demonstrate that you understand their needs from the start.
In the body of the email, you can tell them what they aren't—but should be—aware of.
Link to an ebook, blog post, or another piece of relevant information so you can extend their knowledge. This way, they may invite you into a conversation about what they're struggling with and the kind of solutions they're seeking right now.
4." The [#] concerns you wanted to address"
When you're struggling to get a response and meetings have been canceled or delayed, your sales email subject lines need to remind your prospects why they had a conversation with you in the first place.
What made them give their email address to your company? Why did they hop on a call with your colleague?
Mention those facts in a subject line like this to bring prospects back into the conversation.
Similar to "know this about pain point," this subject line plays on the recipient's desire for a solution.
If they don't click, they'll never learn what you can do to address their concerns.
Of course, you need to share some context from the previous conversations the prospect has had with your company—get tips from your CRM!
5. "Is [Product or service name] right for you, [Prospect name]?"
If you received an email asking if a particular product or service is right for you, wouldn't you be curious about what that product or service is?
In an ideal scenario, a subject line of this sort will tempt the prospect to explore further, especially if the first sentence of your email copy piques their curiosity.
Most email clients display only a certain number of characters of an email message, so try to keep the length down if you don't want your subject line to get cut off. Combined with writing sales email subject lines that evoke curiosity, this dynamic can boost email opens—and consequently earn you a response.
6. "Learn how [Competitor name] retains its customers"
There is nothing more valuable to a prospect than information that'll help them stay competitive with or even pull past the other businesses in their space.
This is where subject lines like the one above make their mark.
By promising to share the tactics adopted by your prospect's competitor, you're providing them with nuggets of wisdom that'll make them feel they're in on something that few others in their niche are.
After all, competitor analysis is important and everyone knows it.
7. "Don't visit our website (unless you want results)"
This subject line may look ridiculous, but it capitalizes on reverse psychology to make prospects click.
Recipients are likely to open such emails because 1) they're being asked not to, and 2) they're curious about what's inside. Who doesn't want to succeed?
When you challenge prospects with the possibility of missing out on something that could change their lives for the better, you get their attention.
While a few of them may skip over it, using an atypical sales email subject line like this can be useful for cold prospecting when you're sending out emails to a large pool of recipients.
8. "You asked. We listened. Here's the [benefit] you wanted."
Unless you're representing a large, well-known organization, it's a safe assumption that any sales email you send doesn't have a lot of credibility at first.
If you can infuse trust in your sales email subject lines, you'll have a higher chance of getting the recipient to open your message and respond.
Fortunately, you can shape and build trust with your prospects by being thoughtful with your choice of words, as done in the subject line above.
One way to do that? Try to make your subject line sound reassuring—here, the words "we listened" build trust by telling prospects you paid attention to something they'd asked for.
Ready to get—and keep—your prospects' attention?
Writing incredible subject lines for your sales emails is a skill that takes time to master. But if you use some of the examples mentioned above, experiment on your own, and split-test on a regular basis, you should see a sizable improvement in your open rate.
Tweak if necessary. Capitalize if successful.
Plus, if you're a sales rep in a company sending cold sales emails to prospects, you can use your CRM's email tracking features to see if and when a prospect opened your email. That's the ultimate decider of subject line effectiveness.