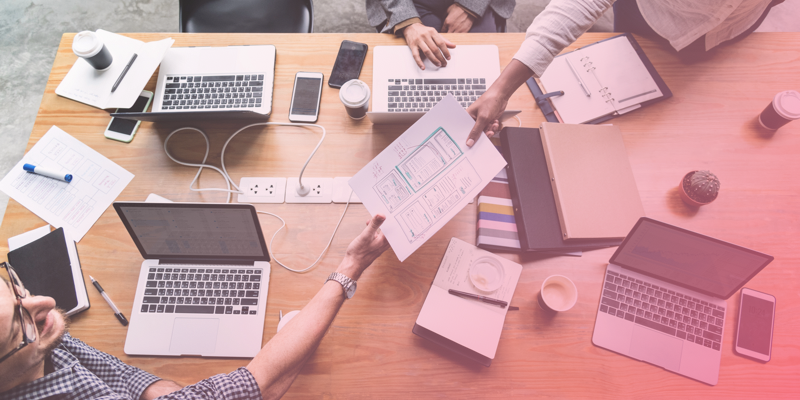 Customer Retention
3 Customer Retention Strategies to Boost ROI
What's the most effective method of retaining customers?
You might think the answer is to give better offers, but that's only one part of the equation. Long gone are the days of clever phrasing, seduction, and gimmicks. As consumer psychology continues to evolve, the art of retaining customers is entering a new era, where human connections, needs, and values determine failure and success.
Today, we're living in the Relationship Era.
But first, some context. The era began in the '90s, centering around forming mutually beneficial relationships with customers. The biggest success stories were—and are—the companies focusing on winning consumers' trust.
Instead of meeting their customers' needs at a single touchpoint, the likes of Nike, Coca-Cola and Disney crafted deep, meaningful relationships that continue to generate business even to this day. This consumer-driven mindset has fueled each company to new heights, allowing them to facilitate and retain their best customers.
To succeed at customer retention, modern companies need to learn lessons from the breakout businesses of the past two decades and harness these firms have used to fuel their engines of growth.

Why focus on customer retention?
Customer retention allows you to ensure that your existing client base will keep giving you business for years to come. That means you're not only considering the revenue they're projected to bring in the upcoming quarter but also about the future sales they will generate. It's important here to understand the idea of customer lifetime value (CLV). CLV is the average revenue one customer brings in for a company. So, if a person buys your product or service priced at $50 a month for 10 months, they will leave your business with $500 in payments as a customer.
Losing customers somewhere along the way eats into the expected revenue your company can make from those customers. While it may not seem that big of a deal since you've already sold something, you should also be aware of the money you've spent on customer acquisition. For instance, if your customer acquisition costs are $100 per customer and the customer leaves after a month, you're wasting the funds you've invested in acquiring the customer. In this case, if the customer never comes back, you're actually leaking revenue!
Lastly, it's usually 6-7 times more expensive to acquire a new customer than it is to retain an existing one. You could be just making slight adjustments in your customer experience (CX) strategy to keep customers, and it's often much easier too. On top of that, a 5 percent improvement in customer retention can increase a company's profits by 75 percent.
Let's just say it makes good sense for businesses of all sizes to focus on retaining customers.
3 tips for retaining customers in the Relationship Era:
1. Leverage email.
According to Target Marketing's "Media Usage Survey," email delivers a higher ROI than any other marketing method when it comes to customer retention. Each email sent can aid retention in one way or another—even the ones you send without an intent to retain customers.
The follow-up, the order confirmation, and the feedback request are great ways to build relationships and stay on top of mind in the customer's head.
After you build an email list, you can segment your audience based on their past engagement with your company. For instance, you could create segments based on specific items that customers bought, whether they applied a promo, and so on.
The purpose of segmentation is simple: you want to send targeted messages to the right group of people. In contrast, a broad message sent to your entire email list wouldn't be as compelling.
Once you're done with segmentation, you can send follow-up/acknowledgement/thank you emails to people who've done business with you.
Make these emails practical and ensure it becomes a base for a long-term relationship with the recipients. Those who realize the value will revisit your business and this can lead to a direct increase in retention.
Case in point: Ecommerce giant Amazon spends a massive amount of time segmenting visitors and building relationships with them. Every time you buy something from its website, Amazon sends you a "feedback/review request" email like this: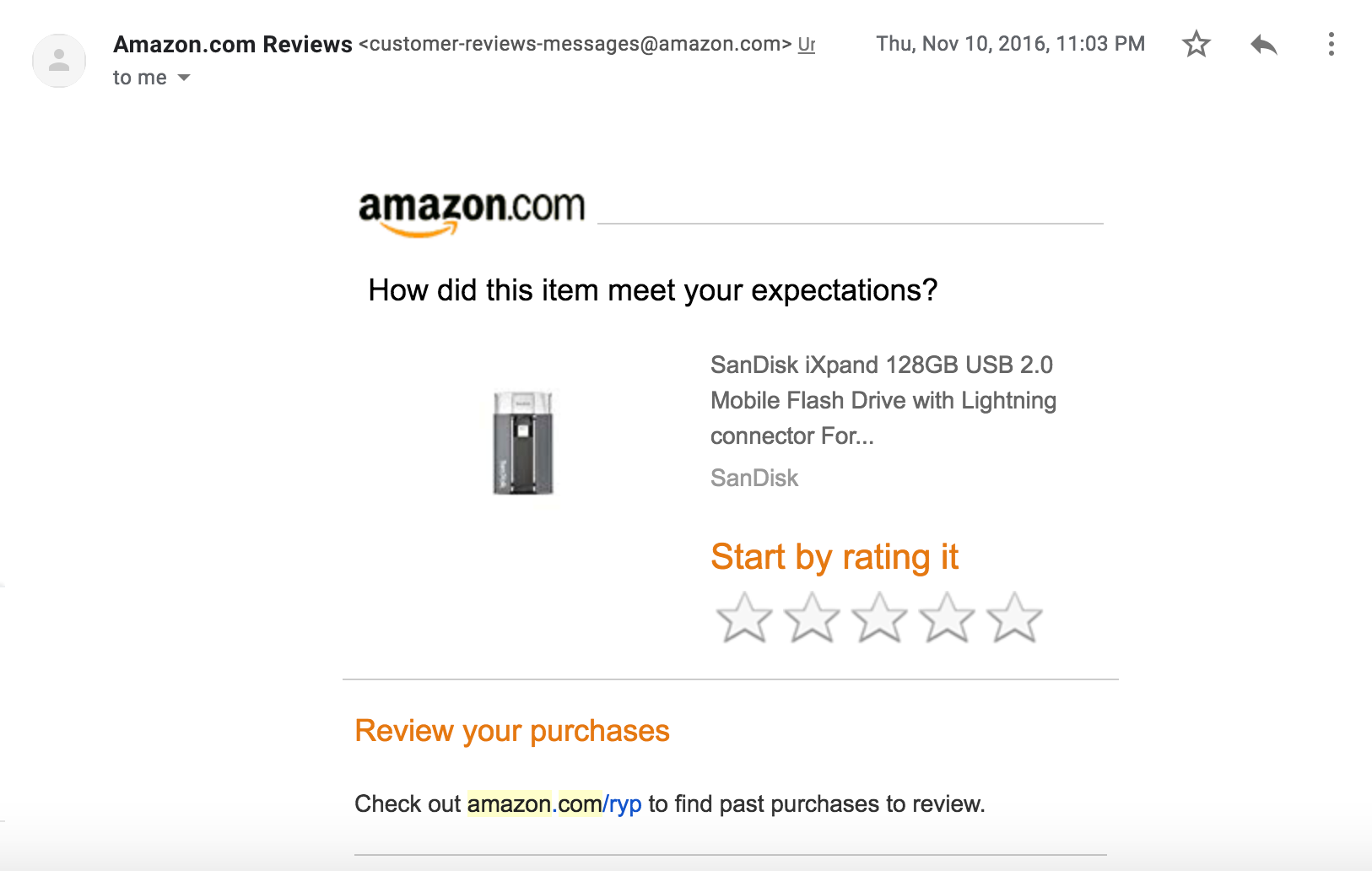 It's not sales-y. It's a clear, simple email that really encourages people to take the key action: review the purchase. Not only is this a genuine way to strike a relationship (i.e. showing customers that you care about what they think) but for any business with a website, it's also an effective way to make customers revisit their offerings—and buy again.
Implement a strategy like this now and you'll retain more customers in the near future.
2. Build a thriving customer community.
One of the strongest ways to boost retention and engagement is to create and nurture a customer community.
Customer communities offer a central location where people can easily have direct conversations with company representations, connect with like-minded individuals, and access educational resources.
Being able to obtain the information they need and establishing personal contacts creates a sense of loyalty and belonging. Your business will also gain valuable insights into what customers think about and want.
Incredibly, there are many platforms today that allow you to build a customer community. For example, Facebook allows businesses to launch communities through Facebook Groups.
Business applications like Slack allow organizations to set up their own private channels where they can invite their clients to initiate thought-provoking discussions.
Some website builders even enable companies to start a community by hosting their own private forum directly on their corporate website. Based on your preference and knowledge, you can launch your own customer community in just a few hours.
To get customers to join your newly launched community, the best thing you can do is invite your segmented email list to become members.
Just send out a newsletter with exciting news of your launch. Remind customers of it regularly, the benefits of joining, and more.
You can even make some things exclusive to the community such as discounts on high-priced items; you'll need to push things a little at the beginning.
When customers start to actively participate in the community (for example being a part of product conversations and providing meaningful feedback), good things will happen.
A great example of a thriving customer community is Sephora's Beauty Insider.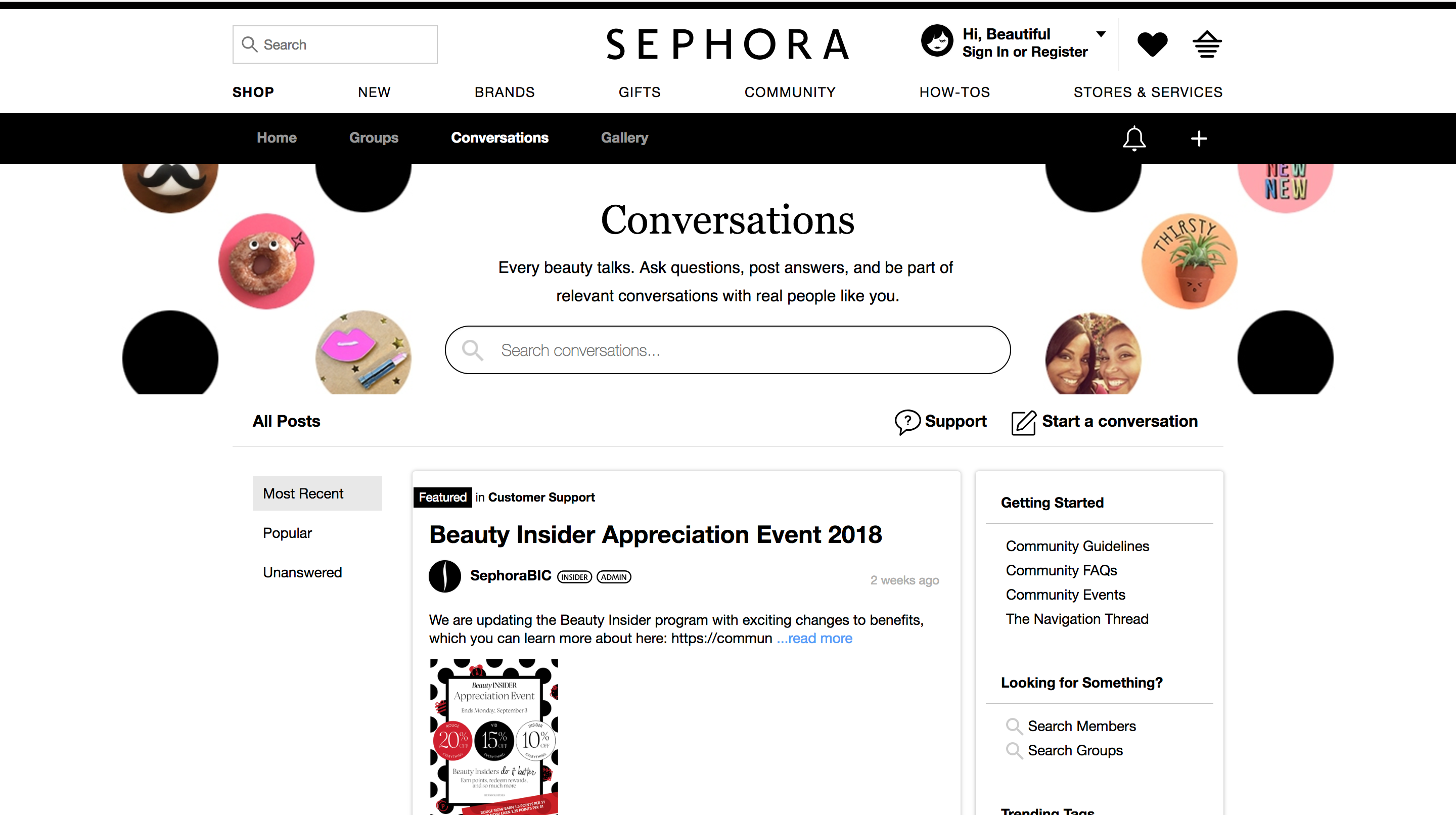 Sephora created this community in response to the queries and reviews people left on its main website.
A forum for beauty enthusiasts, it's now a thriving community where customers can share reviews, advice tips—as well as engage in personal dialogue with each other about whatever they want to discuss.
A key reason for its success is that it is incredibly handy for finding answers to product-related queries. People simply have to enter a keyword in the search bar, and they're met with multiple updated threads that instantly address issues and convey why others are loyal to the Sephora brand.
In addition, it's allowed Sephora to respond to customers' pain points, putting a lot of its customer relations work under one channel. All these activities aid the overall effort Sephora makes to retain its customers.
3. Plan a series of events.
From a customer's perspective, experiences can sometimes be more rewarding than money. Instead of just offering promos and discounts, arrange special experiences for customers as a reward for doing business with you.
A simple way to do this is to organize a series of events. Events show that your business is credible and indicate just how indispensable your company is to those who need its product/service. Plus, they're fun.
Once people show up at your event, make them feel special by delivering unique experiences: Give them a sneak peek at the upcoming line of products, offer a chance to co-create a limited edition item, and offer an exclusive insight into your manufacturing/production process.
Even though you may not be making sales at your events, efforts like these will keep your brand top-of-mind when those in attendance want to purchase an item you sell or a solution you offer.
For instance, a donut shop can think about holding monthly conversations with local bakers on how to use donuts in different recipes.
Alternatively, partner with a local restaurant to host the launch for a new flavor of donuts. Baking workshops and co-creation opportunities can also re-engage customers who need a reason to attend such events to see what's new.
Take some inspiration from the lifestyle brand Refinery29.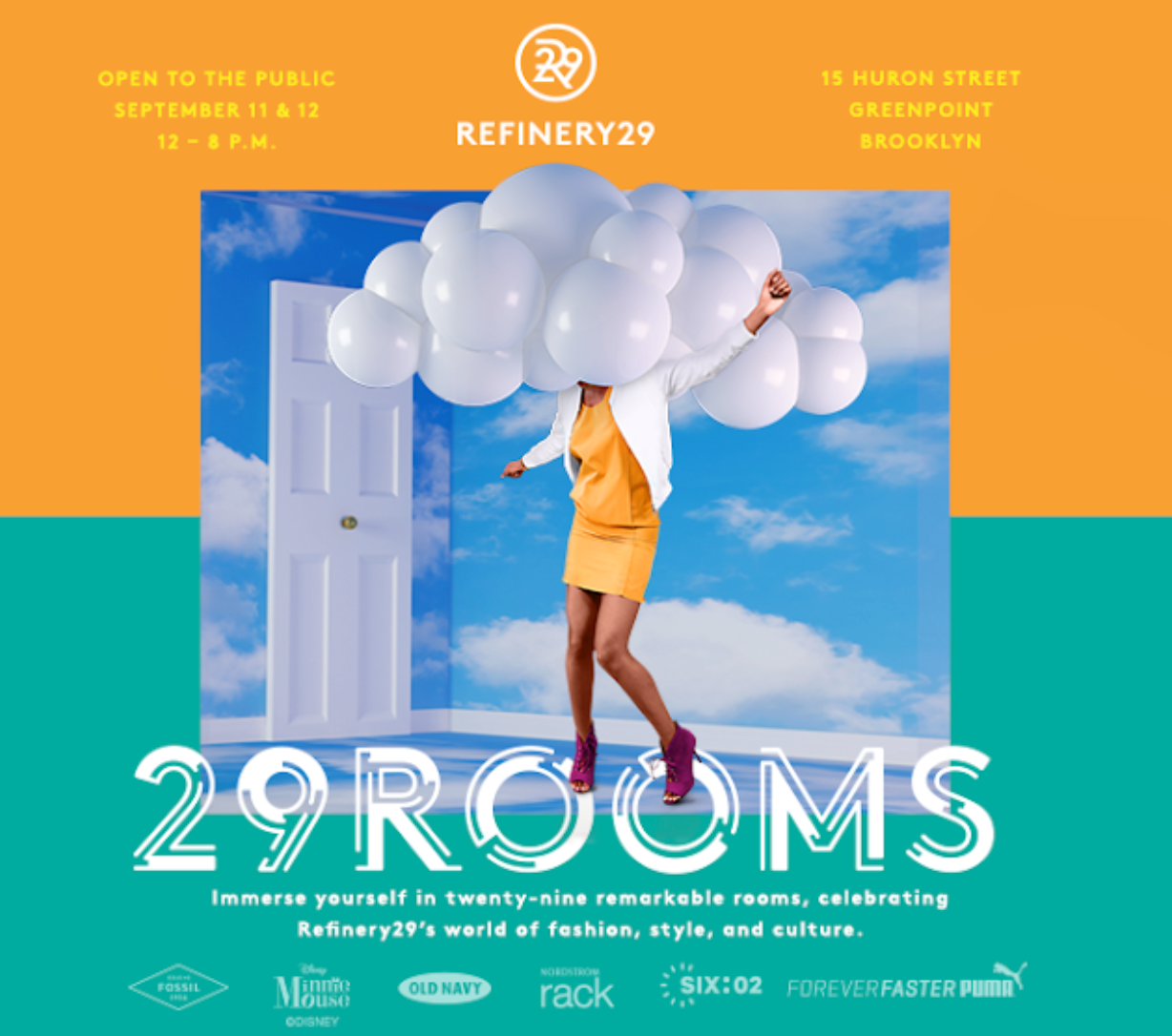 For several years now, the company has been hosting the 29Rooms event, what it labels as "an interactive funhouse of style, culture, and technology."
It's a set-up of 29 individually curated and branded rooms, and people get to experience something different in each one.
Refinery29 partners with brands to design and create these rooms, with partners ranging from consumer-facing businesses like Cadillac to personalities such as musicians and artists.
Last year's event encouraged attendees to visit each room and use its surroundings to produce something. One room, for example, urged participants to wear punching gloves and hit bags that each gave off a different sound when hit to create a kind of a symphony.
The aim was to celebrate the transformative power of creativity while building relationships with the audience.
The final verdict on customer retention...
Great customer relationships are built on real interactions and emotions that go beyond pre-planned strategies. These relationships then help improve customer retention by helping customers get more value from a brand's offerings.
Pick one of the retention tactics above that's easiest to implement for your business and set it up today! The right strategy will help improve your bottom line and keep customers returning week after week. And who doesn't want that?