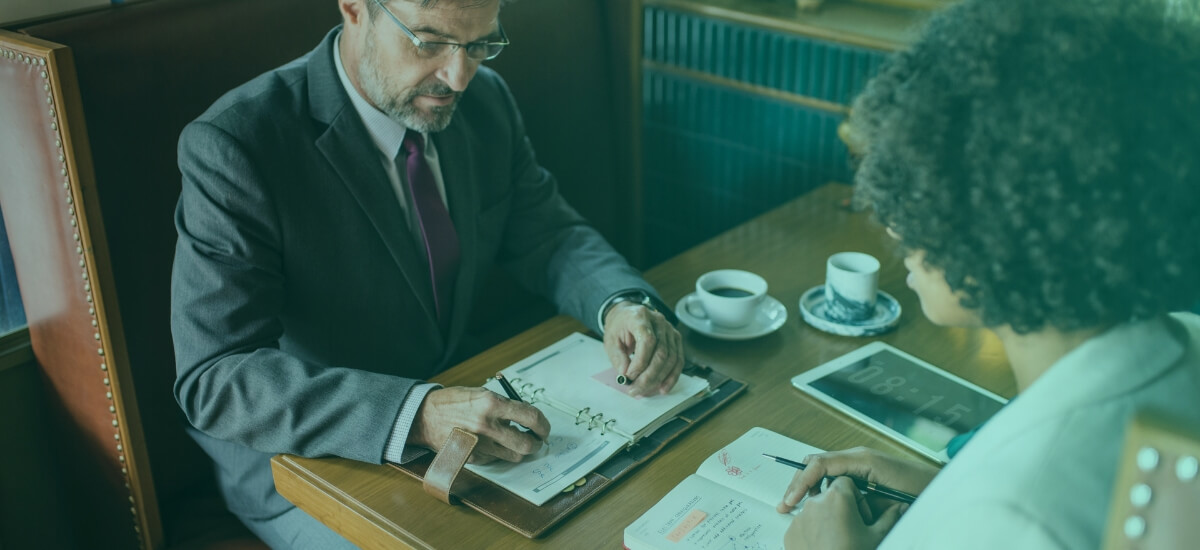 Sales Management
5 Steps to Building a High-Performing Sales Team From Scratch
Everyone wants to have the best sales team, but not everyone gets to hire the best.

Did you know that according to the Harvard Business Review, the annual average turnover in sales is about 25-30%?
Too often, the most talented candidates fail to transition into good sales leaders and reps.
They'll start on a high note, but feel overwhelmed after a few months, handing off the sales duty—the most central duty to the success of a company—in its infancy to the manager.

But it's us managers who are failing them, not them failing us.

When building a sales team, many of us shirk the hiring process, taking it casually and hoping that the new recruit will be able to inject some life back into a dead sales engine.
This is why we don't end up with "sales rockstars."
This is why we don't see our sales teams flourish.
Fortunately, there are ways to improve your hiring process, get your top-performing reps to stick around, and create a collaborative sales team that wins consistently.
And though it may seem challenging at first, assembling a winning sales team sooner rather than later is key to bolstering the growth of your business.
With that in mind, let's take a look at the steps you can take to attract the best possible sales reps—and build a world-class sales team.
1. Define your sales process.
Before hiring any reps, it's critical to have a well-defined sales process in place.
(A sales process is just a fancy way of showing the individual stages that lead to a sale.)
You should share the sales process with potential candidates, because it can take seven or more touches to convert a lead into a sale.
However, a sales process won't accomplish anything by itself.
So many companies leave the sales process up to individual salespeople, letting everyone run their own show, which results in inconsistent performances.
Avoid the same fate by letting potential candidates know what's expected of them at each stage of the process.
Also, define specific roles they'll need to fill at each stage to get the leads a step closer to the final stage.
If you have a CRM in place, you can use that to manage your sales process.
This will also enable you to document reps' progress, and the reps will be able to use the CRM's features (like automatic scheduling and following up) to progress leads through the stages.
Of course, you'll be making modifications as you get the ball rolling, but having your sales process laid out up front will not only inform sales job applicants about what is expected of them, but also keep your sales team in good shape from the get-go.
2. Look for the right traits.
When you spread the word that you're building a sales team, you'll probably receive a ton of applications.
But if you want to narrow them down to the best sales talent, you need to be able to evaluate the right personality traits.
Ask yourself: "Is this applicant coachable?" There are a lot of salespeople who do things based on their past sales experience, regardless of the sales process of the organization they're applying to.
Those are the type of people you might want to avoid since they'll likely implement techniques that may not work for your organization.
Instead, look for reps who are naturally curious, humble, and willing to learn from others (peers, managers, coaches).
Another key to building a high-performance sales team is to hire for emotional intelligence (EQ).
EQ is commonly defined as the capability to observe, interpret, deal with, and respond to your own emotions and influence the emotional responses of others.
According to research from TalentSmart, emotional intelligence accounts for 58% of a person's job performance—and 90% of top performers have high emotional intelligence.
So, how do you sort applicants for emotional intelligence?
The best way is to focus on core EQ competencies:
Self-management
Self-awareness
Relationship management
Social awareness
Make sure you get a feel of these during the interview process to gain a rough understanding of how a candidate might fare on the EQ scale.
Unsure of where to start? Here are some interview questions to assess emotional intelligence.
3. Use metrics to create accountability.
Accountability is central to the success of a sales team.
Poor accountability can pose a big hindrance to optimal performance, because reps won't have the same interpretation of results or feel that they're responsible for achieving certain goals.
To clear up the confusion, a proper accountability structure should be established, and your sales team should know how their performance, contribution, and behavior toward goals will be analyzed.
That's where metrics can really help.
Sales managers can define and monitor key sales metrics on which they'll judge a rep's overall performance.
Ideally, the data that your CRM and various analytics dashboards generate should help you define metrics and streamline accountability efforts. However, it's easy to get lost in all this information.
The other thing is, it can be quite challenging to know which data to look at if your aim is to not only create accountability, but also affect how your sales team performs.
Here's a good rule of thumb to avoid the data paralysis: don't measure everything.
Instead, focus on the core sales metrics that matter to your company.
Sales team metrics can include win rate, selling time and lead response time.
At the rep level, sales metrics can include average deal size, sales pipeline performance by rep, and average quota attainment.
Use the sales process you defined earlier to guide your decision about which metrics to base accountability on.
For example, if the first two stages of your sales process are prospecting and qualifying, it might be a good idea to link accountability to how long a rep takes to qualify incoming leads.
Make sure everyone understands the implications of metrics they'll be held accountable for.
For potential hires, consider using a dashboard template that lists 'at a glance' metrics for candidates to see.
This will help them gain a clear perspective of your company's sales flow structure and how they'll be held accountable for their performance.
It's tempting to recruit high-potential salespeople and let them loose as quickly as possible.
But unless they understand your sales structure, they'll be spinning their wheels from the first day on.
If you want to build a high-performance sales team, you have to first build and implement an effective rep onboarding process.
Considering the average tenure of a sales rep is less than two years, it's even more critical to have systemized, effective onboarding steps.
The good news? This is already within your reach.
Start by laying out a plan that highlights key responsibilities for the first six to 12 months.
Spell out what expectations you hold, what below-par and above-par performances look like (based on the accountability metrics you chose earlier), and how to work as a cohesive unit.
For example, you might include expectations around:
Percentage of opportunities won as part of a team
Number of deals closed at 60, 90, and 180 days
Level of compliance with the sales process
It's also a good idea to keep an open line of communication.
Help new hires feel more confident by communicating with them periodically and asking for their feedback—for example, what they think about the organization, the sales process, and the team.
Not only does this dialogue allow the new reps to feel more involved, but it can also highlight changes you could make to improve the onboarding process.
According to data from BambooHR, effective onboarding helps new employees start contributing to the team quicker.
Also, don't forget to place a strong emphasis on delivering product knowledge.
Any good sales team needs to know about the product/service they're selling so that they can explain its benefits in detail to prospects.
One way to do this is by making product information accessible via digital files to allow incoming reps to quickly and easily access critical details.
Making product information available digitally also gives them the opportunity to self-learn, even when they're away from the office.
Lastly, make sure any apps and tools your new reps might need are already deployed on your systems before they arrive for work.
This includes everything from cold calling software, to an easy-to-learn CRM, to product guides and so on.
Ready to build your sales team?
Building a high-performing sales team is no small feat.
Unless you have the right approach to hiring, appraising, and onboarding, it can be difficult to attract and retain top talent.
This is why it's key that your sales team building process is structured as a systemized series of rep engagement steps instead of a one-and-done event. Taking the steps mentioned above should help you start off on the right foot.