Customer stories
How Amigo Manages Multiple Streams of Business with Copper
How Amigo Manages Multiple Streams of Business with Copper
In the digital age, marketing requires agility. The best campaigns emerge from fast-moving cycles of design, implementation, measurement, and learning.
The problem that marketers face, especially in large enterprises, is that they're impeded by legacy systems, siloed data, and overstretched development teams. This leads to an uphill struggle in attracting customers, as people have trained themselves to ignore digital advertising.
Meet Amigo.
Amigo is a technology company that empowers marketers to bring their ideas to life. It focuses on helping brands provide amazing digital experiences to prospects and customers. Because Amigo is feather-light and easy to implement, it can also deliver campaigns within legacy I.T. systems—with minimal development resources.
Amigo's Managing Director, Frederic Kalinke, describes their business development strategy: "We're a small company and we have to be very targeted in our prospecting approach. We also have other business streams like account management, campaign design, operations, and investor relations that we need to manage effectively."
How do you keep all of your relationships in one place?
Faced with this challenge, Frederic's team set out on a lengthy CRM hunt. "We went through several suppliers," he recalls. "Our main need was for a CRM that synced with Google because we use Gmail, Hangouts, Calendar, and Google Drive every day." Although several solutions offer these capabilities, "they were often hacky with tons of workarounds that didn't work for the team."
This changed when Amigo found Copper. "It just makes our lives so much easier," says Frederic.
"Obviously, the G Suite integration is what drew us to the product. I love the Chrome extension for Gmail because I can add contacts and categorize without ever leaving my inbox."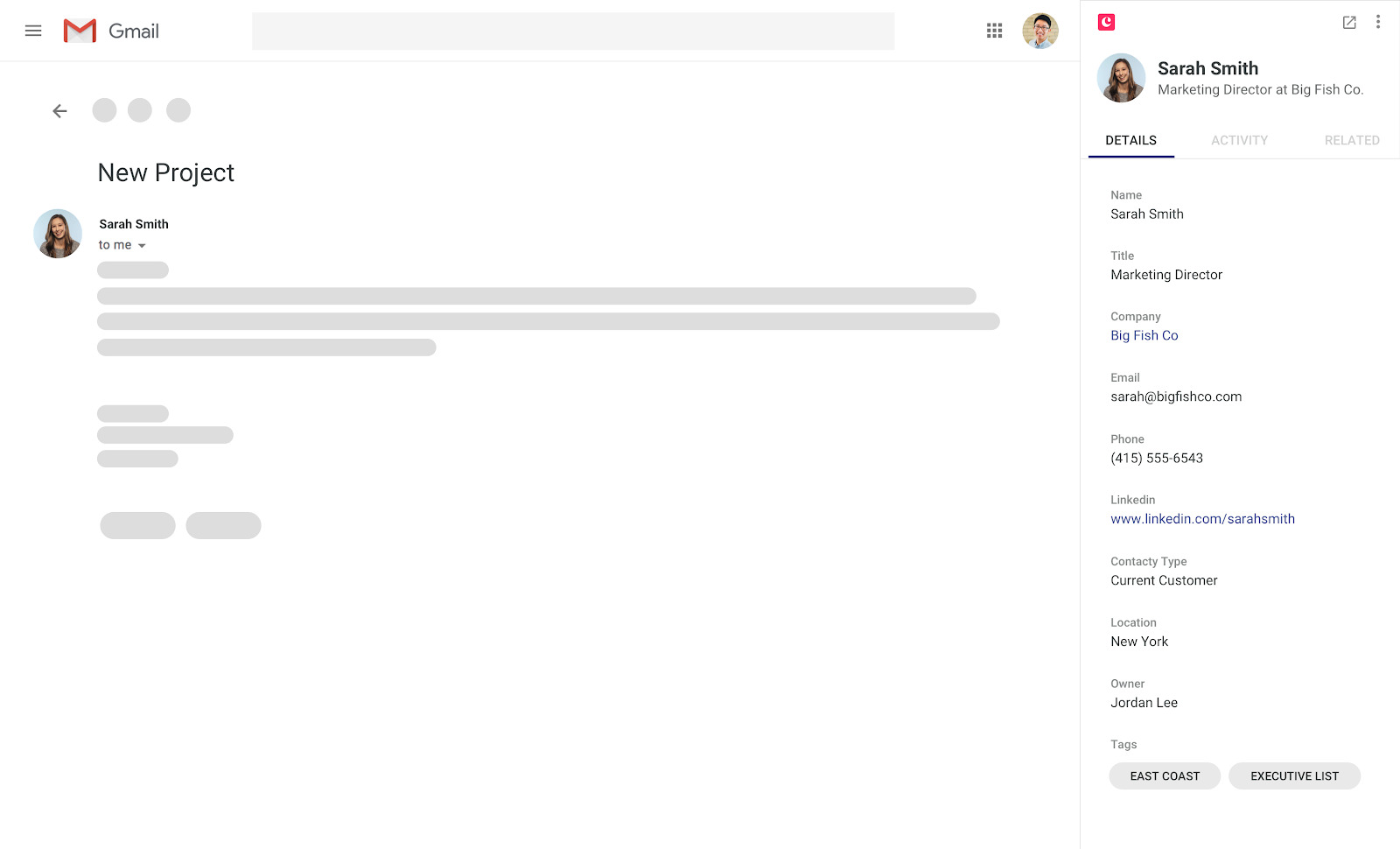 Copper lives right inside Gmail, making it easy to see every contact's records at a glance.
Along with Copper being tailor-made for Google, the Amigo team appreciates how the system supports multiple pipelines (and multiple pipeline stages) to manage various stakeholders. "We tried to customize pipelines with other CRMs, but they always seem to impose a rigid structure," says Frederic. With Copper, Amigo can customize pipelines to their liking.
So many pipelines, so much more time.
"When we're trying to bring new clients on board, we use our Prospect Pipeline. Within this, we research the marketing problems our prospects are facing. We then evaluate the prospect based on a set of criteria and create an email pitch. If they're happy with what they see, we place them in the Set Meeting stage of the pipeline, before moving them to Close."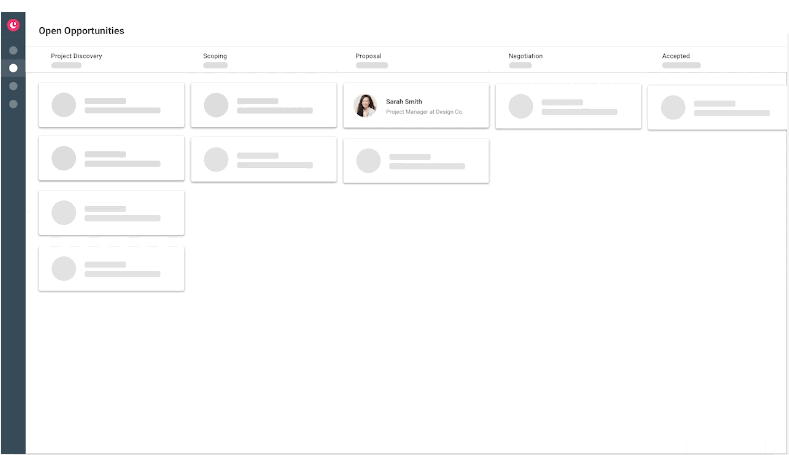 With's Copper 100% customizable pipelines, Amigo could name them whatever they wanted.
Frederic's team also has a Client Pipeline with a Campaign Proposal stage, where they can set a delivery date. From there, clients migrate through the following stages: Send Contract, Awaiting Contract, Design Campaign, Test Campaign, Await Client Signoff, and Launch Campaign.
Additionally, Amigo has a Partner Pipeline that uncovers opportunities to partner with agencies, and an Investors/Shareholders pipeline to manage finances and fundraising.
As a bonus, Copper has also helped Amigo streamline internal communication. "We have client-facing teams in London, and developers in Birmingham. We use Copper to coordinate tasks across remote offices."
As Amigo continues to grow and diversify their pipeline protocol, we're excited to see how Copper facilitates its workflows at every step of the way.