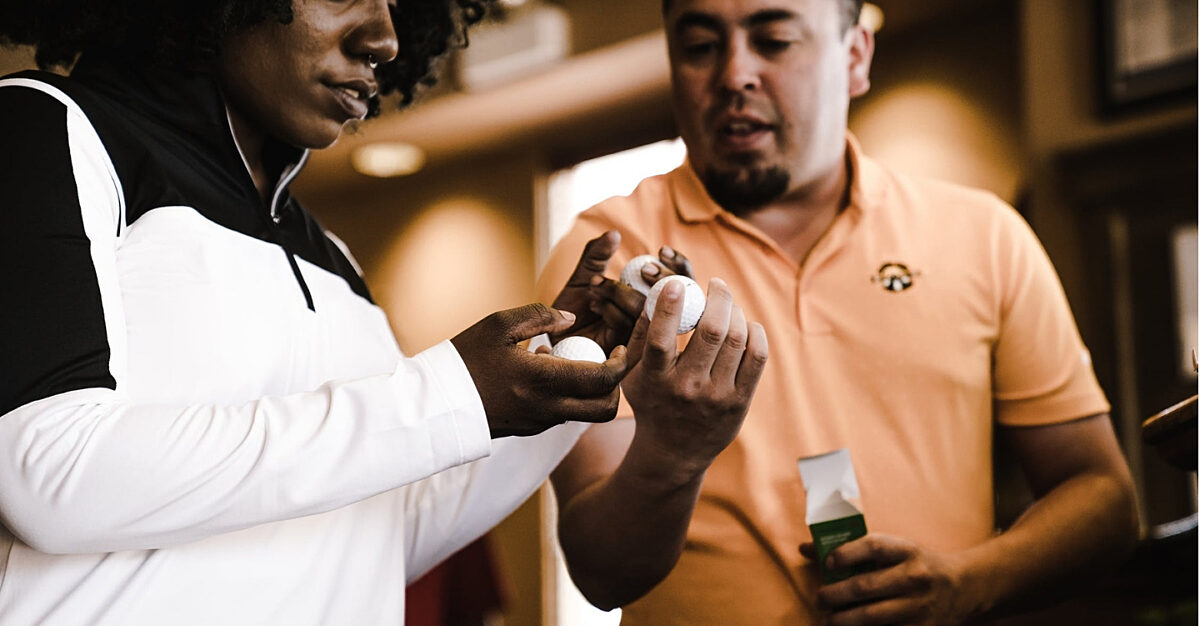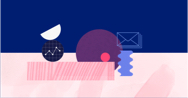 Sales Bootcamp
Learn how to generate more leads and revenue right from your inbox.
Sales Management : 8 min read
Inside Sales vs. Outside Sales: What's the Difference?
Do you understand the difference between inside and outside sales? Or know which one is a better choice for your company?
If you said "no" to either question, you're not alone—almost 2,000 people search for "inside sales vs outside sales" every month.

"Inside sales vs. outside sales" is a very common search on Google because many people don't know the difference.
But understanding the difference is important for structuring your own sales team. Both types of sales reps have advantages and disadvantages.
Before we get to that, though, let's talk about the difference between the two.
Here's the real difference between inside and outside sales.
The most basic difference between inside and outside sales reps is where they do their selling.
Inside sales reps work from an office, while outside sales reps are out in the field. Outside reps go to potential customers' offices, meet with leads at coffee shops or restaurants, and attend conventions.
That's the core difference between the two. Inside sales reps work from inside your company's physical location, and outside sales reps work outside of it.
It's really that simple.
What kinds of companies use inside and outside sales teams?
Any company can use a combination of both inside and outside sales reps. In fact, that's often a great way to maximize sales.
Now we'll get into some of the more nuanced ways they differ.

Inside and outside sales reps need different skills.
While the jobs seem similar, they require different skills. Let's look at inside sales reps first.
Inside sales reps need to handle fast-paced selling using technological tools.
Because they don't travel or have face-to-face meetings, inside reps can make dozens of sales calls or send hundreds of emails every day.
Inside reps need to be ready for fast-paced selling. That includes constantly switching between different accounts and managing leads in many different stages of the marketing sales funnel.
Shorter sales cycles also contribute to the fast pace of inside sales. Inside reps often sell to managers or purchasing departments—not executives. These sales are usually smaller than the ones made by outside reps, so they don't take as long.
To help them with these tasks, inside sales reps use a variety of technology including sales CRMs, auto-dialers, and email automation software. Anyone can use these tools, but inside sales reps need to be able to learn them quickly and make full use of them.
And, of course, they need to be okay with working from an office.

FREE EBOOK
More CRM tips?
Learn about other little-known ways you can use your CRM.
Outside sales reps use charm and self-management to make big sales.
When a company considers making a large purchase, they often want the CEO or another executive to speak face-to-face with a salesperson. That's where outside sales comes in.
Face-to-face sales meetings are very different from sales calls.
Outside reps require a different kind of charisma than inside salespeople. Outside meetings come with a lot of pressure, and outside reps might not have the same resources available to them at the click of a mouse. So they need to be good under pressure.
Because outside sales reps are out on their own, they also need great time-management skills. They might set their own appointments, plan their own routes, and have little supervision.
If a salesperson can handle those responsibilities while maintaining a great image for your company, they'll be an effective outside rep.

Inside and outside sales reps need different tools.
Because their jobs are so different, inside and outside reps need different kinds of tools. That means you'll make different investments depending on the structure of your sales team.
Inside sales reps need communication tools.
The foundational tool for any inside sales team is the CRM. Reps will contact lots of different people using different methods—and using a CRM to keep all of that information organized is crucial.
A modern inside sales CRM keeps track of customers' contact information, every interaction a rep has with a lead, and everything else that you need to know about your pipeline.

CRMs like Copper keep leads, prospects, and customers organized so your reps know who to call at all times.
While many CRMs include email automation features, you might choose to invest in a separate email platform. These apps allow reps to send high volumes of email that's tailored to each customer. With templates, automated sequences, and more, email platforms significantly boost the productivity of your reps.
If you're using phone outreach, you might also invest in phone sales software (a good example is AirCall, one of our partners). Automated dialing helps reps make more calls every day—some platforms claim up to 300 calls per day.
But phone sales software can do a lot more, too. Automated call logging integrates with your CRM. Voicemail automation saves time. Call forwarding and transferring ensures customers always speak to the right person.
With these tools, your inside sales reps can reach impressive levels of productivity.
Outside sales reps need organizational tools.
Outside reps, on the other hand, need tools that help them set appointments and travel efficiently.
For example, sales mapping software like Maptive lets reps identify which leads they want to meet and then creates an optimized route for them to take. This saves a ton of time driving.

Sales route mapping software like Maptive is a big help to outside sales reps.
Outside sales management tools make reps' and managers' lives easier. Managers can create sales territories for each rep, and then use GPS tracking to see progress on the map. Reps can create and sign contracts right on their phones or tablets. Some tools pull in information from sources like Google Places to provide location details for reps.
Of course, outside reps will still need to use a CRM, as it's the central source of all of your customer and sales data.
You might also consider non-software tools, too.
Outside reps may need a company car, for example, or a stipend for their transportation. A laptop and small projector might be necessary for presentations. If you have a physical product, you'll want reps to have enough for demos and samples.

So… inside sales or outside sales?
In the inside sales vs. outside sales battle, you'll find many people taking the side of one or the other.
Inside sales has been growing quickly—in a 2013 survey, Harvard Business Review found that 46% of surveyed companies were shifting from an emphasis on outside to a stronger inside sales program. Only 21% of companies were shifting the other way.
On the other hand, large companies still bet heavily on traditional outside sales. In 2017, InsideSales found that 71% of salespeople in large companies were in the field. They also discovered that outside sales reps made their quota 65% of the time, while inside reps only hit it 59% of the time.
So when you're planning your sales team, which should you choose? You might not be surprised that the ultimate answer is "a combination of both." But if you can only pick one, here's when to choose inside or outside sales:

Use inside sales if . . .
. . . you don't need to talk to high-level decision makers.
If a non-executive manager or purchasing agent can purchase from you, outside sales might be unnecessary. Inside sales usually take less time and negotiation, especially if they're for smaller-ticket items.
. . . you want sales reps to prospect quickly.
Outside sales reps can do their own prospecting, but inside reps are much faster. If you want to get in touch with a large number of people, you can't beat inside sales. Inside sales teams are always going to be faster.
. . . you need to save money.
Inside sales teams can reduce the cost of each sale by up to 90%, according to ZS Associates' Mike Moorman. That can add up to hundreds of thousands of dollars. And in the shorter term, inside sales reps command salaries that are 12–18% lower than outside reps.
Use outside sales if . . .
. . . you need to talk to executives.
Expensive products and services, as well as many B2B sales, require talking to decision-makers. These are high-pressure meetings that usually require talking face-to-face, and this is where outside salespeople excel.
. . . you need to show your product (either in person or via presentation).
Is it hard to explain the value of your product without showing someone how it works? In-person demos are more powerful than online videos. Some products or services might benefit from in-person presentations, too—think of trying to sell a smartphone to a company that's thinking of issuing a company phone. You'd want to let them demo it live.

PRO-TIP
Crush your demo 💪
Learn how to run a sales demo that sells in this free webinar.
. . . you already have a strong prospecting system.
Outside salespeople spend more time planning, traveling, and pitching than inside reps. That means they have less time for prospecting. If you already have a prospecting system in place that delivers lots of quality leads, you can afford to not have your reps do much of that.
Find the right structure for your sales team.
Many companies find success by combining inside and outside sales. Inside reps go through a high volume of calls. Outside reps focus on bigger deals. Taking advantage of both helps you get the most out of your sales budget.
Figuring out the right ratio of inside to outside reps, though, can be a challenge. It's different for every company.
The best way to go about it is to start with a few reps for both inside and outside sales. Once you see which is getting you a better return, invest more money in bringing on reps of that type. Then continue to tweak the ratio to find what works best for you.
Most important is to remember that both inside and outside sales can be very effective. Don't write off one because the other is currently trendier.
Ready to get started? Be sure to check out our beginner's guide to inside sales and our guide to creating a sales territory for your outside reps!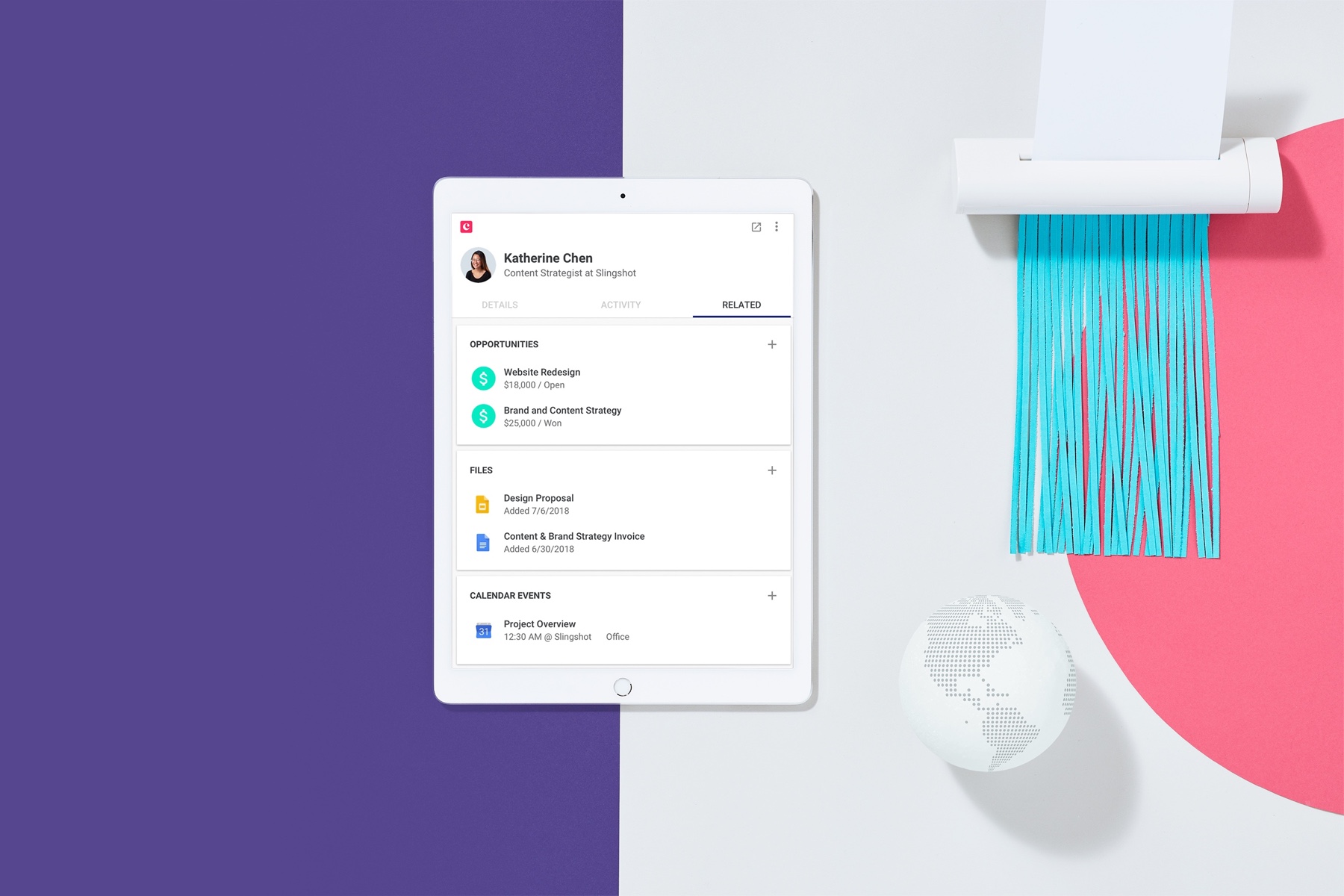 X
Try an actually easy-to-use CRM for free.
Manage all your contacts, deals, emails, files, and more in one place.
By signing up, I agree to Copper's privacy policy & terms of service.