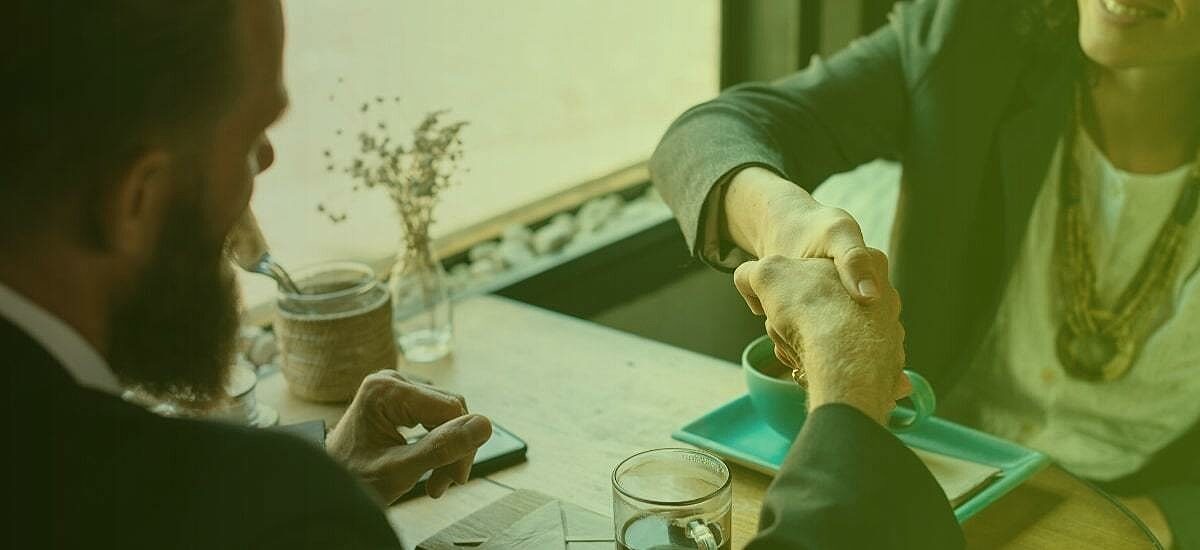 Sales Tactics
5 Sales Prospecting Techniques That Aren't Spammy
First off, let's clarify the difference between a lead and a prospect.

A lead is anyone who shows interest in your company. For example, a lead could be someone who follows you on social media, signs up for your newsletter, or downloads your ebook.
A prospect is one level above this. A prospect is someone who fits the profile of your target audience persona and is a serious chance for a sale.
Now that we've gotten that out of the way, keep reading to learn about five sales prospecting techniques that actually work—and will turn those prospects into paying customers.
1. Be friendly + familiar.
Before you even try to set up a call or send a sales email to a prospect, warm them up a bit by getting them familiar with you. In other words, be friendly.
Some examples of how you can do this:
Get introduced through a mutual connection or colleague
Comment on or "like" one of their recent posts on LinkedIn
If the prospect has downloaded a piece of content from your site, send them a personalized thank-you email, introducing yourself and letting them know you're there to answer any questions they may have
By adding this familiarity to your name (as well your company's name), you're increasing the chances that this prospect will open your email or be willing to chat when you make that initial sales contact.
2. Warm up your cold calls (and emails).
We're talking about your official prospecting call or email here.
If you take one thing away from this section, it should be this: this contact is not about making a sale. It's about building a relationship with the prospect.
With relationships come trust—and sales come after that. Be patient.
Whether you decide to call or email (or both), make sure you do the following before contacting the prospect:
Research the prospect and their company

The prospect will instantly receive your email or phone call better if you sound like you actually know what you're talking about.

Prepare some talking points

This will ensure you don't get caught off guard, stumble, or go through any awkward silences during a call.

Define the goal of your contact

In this case, it's to build rapport with the prospect, educate them on how your solution can solve their business problem, and where to go for more information. Remember: relationship-building is the focus at this point.
Now let's go into more detail about prospecting emails and calls.
Here's how to send a prospecting email.
Subject line

You want your email to actually get opened, so start with an effective subject line. You can learn more about how to create a good subject line here.

Personalized opening line

Open the email by saying something about the prospect. If they're familiar with you already (going back to our first prospecting technique), you can bring up your past interaction to help them remember you. Otherwise, bring up something about the prospect's business that'll show them this isn't just a cut-and-paste email template and that they'll gain something from reading it.

Get straight to the point

Now that you've got your prospect's attention, jump right into why you're emailing them. Tell them at a high-level how your product or service can solve their problem. Give them just enough to pique their interest and keep it short.

Offer your expertise

Recover from sounding too salesy by letting the prospect know you're happy to have a casual chat about their business problem. No pressure. This will show you genuinely care about helping the prospect with their business and aren't just trying to secure your commission cheque. Relationship. Building.

Call-to-action

Offer to set up a call and suggest a time. End your email by asking them to confirm if that time works for them. Basically, you want to make it as easy as possible for them to just say "yes."
Here's how to make a prospecting call.
Establish rapport

Open up with something that'll make the prospect care to stay on the phone and have a conversation with you. If you've interacted with this person in the past (LinkedIn for example), slide that in so they instantly feel some familiarity toward you. Otherwise, make conversation like you would with a friend — building rapport can have a huge impact.

Get straight to the point

Same as prospecting emails, don't beat around the bush. Let them know why you're calling and tell them how your product or service can help solve their problem. Keep it short and sweet. This isn't the sales call. You're just starting your relationship here.

Ask questions

This will make the prospect feel heard and give you the knowledge you need to position your solution as effectively as possible when it's time for the sales call.

Schedule a follow-up call

Let the prospect know it was great speaking with them and that you'd love to chat further about how your product or service can help them. Suggest a time. If the prospect can't make that time, tell them which day you're available next and have them propose a time.
3. Be a knowledgeable resource.
Investing in your own knowledge scope and building a reputation as a thought leader or subject matter expert in your industry can pay off significantly in the inbound prospecting game. Not only will you build credibility, but by positioning yourself as a knowledgeable resource, you'll also get prospects coming to you versus having to rely on outbound prospecting.
In the Relationship Era, you have to do more than just explain how a product works to sell it. You need to establish rapport with prospects and continuously work to build relationships with new and existing clients alike.
Even after you've closed a sale, your clients should be able to reach out to you for knowledge and expertise. In fact, 51% of sales leaders are focused on creating deeper customer relationships to increase customer retention.
Start thinking of yourself as a person who provides solutions, not just as another sales rep.
Here are some ways to establish yourself as a knowledgeable resource:
Be vocal on social media

Share your opinions on subjects you specialize in, join relevant groups and become an active member in them, and post valuable content.

Start a blog

Share helpful content like relevant videos, tutorials, and professional reviews.

Guest-post on other blogs

Expand your reach by guest-posting on other blogs in your industry or niche.

Speak at conferences and learning seminars

Keep an eye out for local events in your area and land speaking opportunities where your prospects are likely to be.
Bonus: Putting your name out there has the added benefit of adding familiarity to it, which we went over in our first sales prospecting technique.
4. Automate your marketing efforts.
It's not humanly possible to know where all your prospects are at, all the time.
Marketing automation technology will keep track of all of this for you and will execute things like nurture campaigns and follow-up messages, well, automatically.

Here are some of the tasks you can automate, and the tools you can use to do so:
Email sends: Copper + MailChimp
Publishing on social media: Hootsuite, Sprout Social
Publishing content on your website: WordPress, Shopify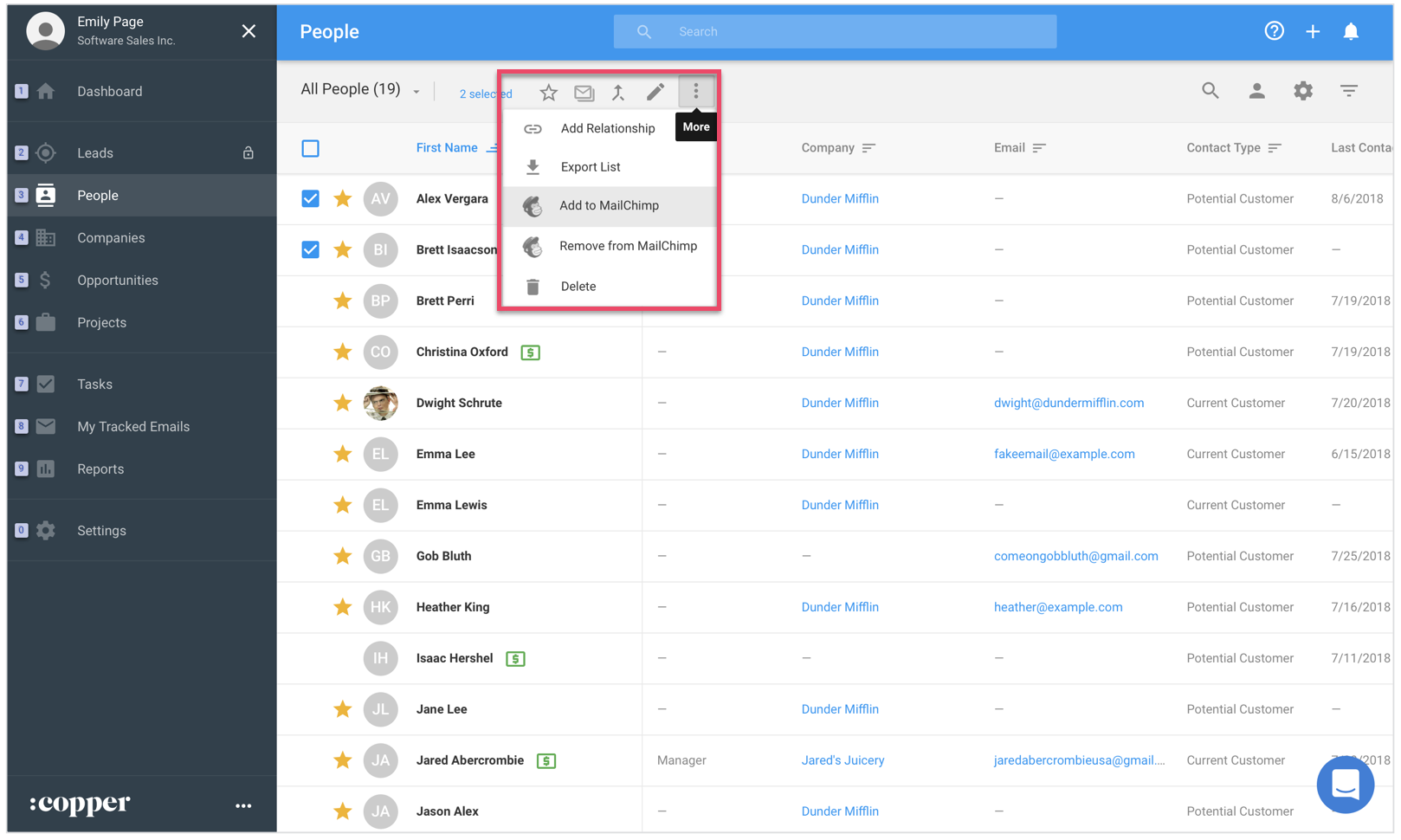 Having the right automation tools in your marketing tech stack will help improve both your outbound and inbound prospecting because it can take repetitive tasks off your plate. That gives you more time to get to know your prospects, talk to them, and build those relationships.
5. Make prospecting a daily thing.
According to data from Gong.io, sales reps make significantly more calls in the last month of each quarter than they do in the first two.
But the success rates of these calls aren't proportional to this effort—in fact, your chances of moving forward with the prospect decreases in the last month of each quarter.
The point? Procrastination is never a good thing.
Sales prospecting isn't something that can be put off until the last minute. By doing so, you're reducing the chances of converting that prospect into a revenue-generating customer.
A fix for this is to schedule time each day—or at least, every other day—dedicated to prospecting. Considering it takes 18 or more call attempts to actually connect with a prospect and only 23.9% of sales-related emails are opened, this scheduled time can go a long way in cultivating prospects over time.
What's next?
Now that you have these sales prospecting techniques in your arsenal, next comes the sales call! Nail your next sales conversation by following these steps.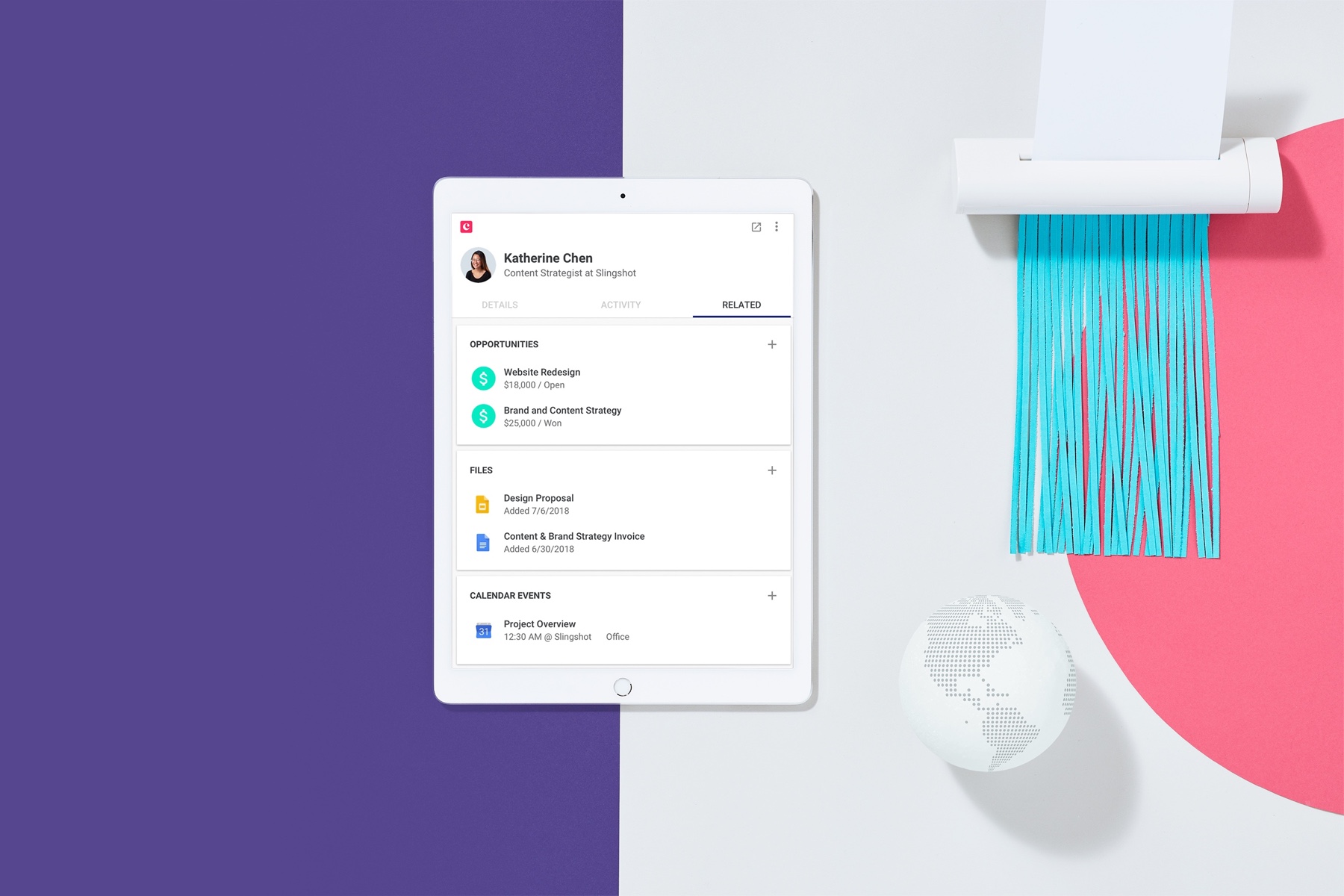 X
Try an actually easy-to-use CRM for free.
Manage all your contacts, deals, emails, files, and more in one place.
By signing up, I agree to Copper's privacy policy & terms of service.