Google Next '18: Top Sessions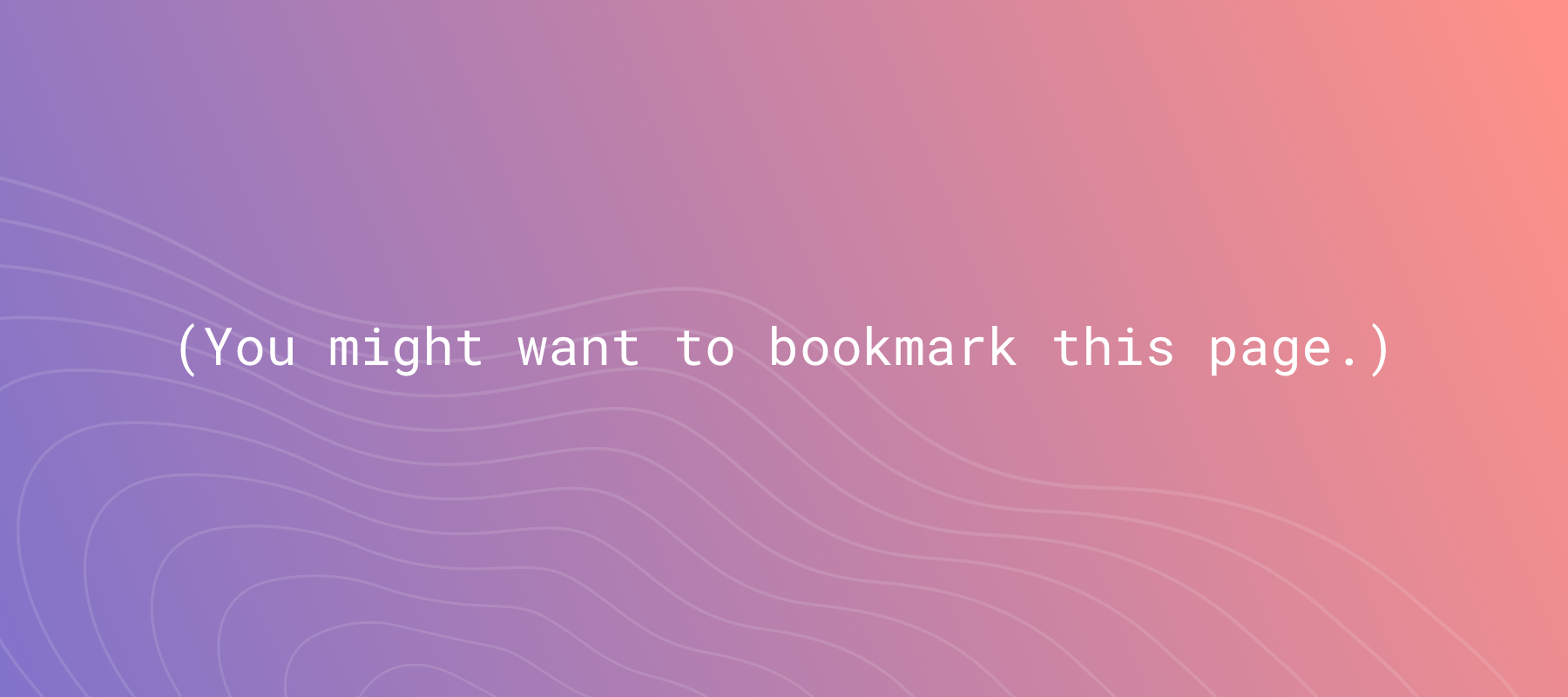 When crafting your game plan for a conference like Google Next, just going through the agenda and choosing which sessions you want to attend can be a little overwhelming. How do you decide what's most relevant to you from a lineup of 400+ keynotes, presentations, and panels? That's why we've done the hard work and curated the top sessions you won't want to miss.
When it comes to content, there's something at Next '18 for everyone. Take your pick of panel discussions, interactive roundtables, bootcamp-style workshops, certification sessions, and more, covering a range of business, marketing, and technical topics.
To make this post a little more skimmable, we broke it all down into must-attend sessions for:
Business leaders
Product leaders
Revenue leaders
G Suite users
3 must-attend sessions for business leaders
While Next '18 is definitely a tech conference, you'll find a number of sessions to improve your business skills and strategy.
Engage All of Your Employees in LumApps, the Social Intranet Recommended for G Suite
Olivier Chanoux, co-founder and CMO at LumApps and a proud Copper customer, will give an overview of how LumApps functions as a social intranet that fully integrates with G Suite and other business apps.
30 Time-Saving G Suite Tips to Help Your Employees be More Productive
Ever wish you had your own personal G Suite tutor? Now you've got three! Google Product Manager Mario Anima, Senior UX Researcher Stacy Saabye, and Product Manager Zeina Oweis will share workflows that span multiple G Suite products to boost efficiency.
Constellation's Alan Lepofsky on the Future of Work
Part of the fun of Google Next is learning about all the shiny new tools that are out there. But if you're looking to understand the implications of all these changes, don't miss this session where analyst Alan Lepofsky will share insights into how tools like Google App Maker, JamBoard, and YouTube are transforming how people work.
3 must-attend sessions for product leaders
Are you responsible for all things product at your organization? Be sure to check out these sessions to learn how to incorporate the latest technological advances in developing your roadmap.
Spotify's Journey to the Cloud
Join this session with Spotify's Director of Engineering Ramon van Alteren and Google's Strategic Cloud Engineer Max Charas and Head of Migration Architecture Peter-Mark Verwoerd to learn how Spotify migrated its global application from European and American data centers to GCP.
Your Apps Can Talk! Introducing Cloud Text-to-Speech, Powered by WaveNet Technology
Google just announced the new Cloud Text-to-Speech product in Q1, and this session will introduce the product in greater detail. Learn about the three main sets of use cases: call center apps, IoT devices, and media content publishers. You'll also get to see the product in action with a guest appearance from a brand that's already putting Cloud Text-to-Speech to innovative use.
Developing and Extending Applications with G Suite Tools and Platforms (Friday Bootcamp)
In this half-day bootcamp with Google Developer Advocate Wesley Chun and Cloud Developer Advocate Christian Schalk, you'll learn about two ways to programmatically access G Suite apps/data. This G Suite developer tour will give you exposure to G Suite APIs, providing you with the knowledge and working code you'll need to get started on projects right away.
3 must-attend sessions for revenue leaders
Are you part of the team that makes it rain? Here are the sessions that will help you stay at the top of your game.
The Evolution of Relationship Management
Our Chief Marketing Officer, Morgan Norman, will moderate this panel featuring leaders from Google, IDEO, and Udacity about the shift from contact management to relationship building and offer tips on keeping your customers happy while building a successful business.
Marketers in Conversation: How to Maximize the Value of Your Customer Data
Customer data is invaluable to the modern marketer—but are you making the most out of it? Find out when Michelle Kraemer, Global Strategy Lead, Cloud for Marketing leads this panel of Google Cloud customers to learn how they're using the platform to solve for key marketing use cases including predictive analytics, advanced attribution, creative optimization, and more.
How to Simplify Business Processes with G Suite
Learn how to improve your company's core workflows like budgeting, inventory management, and project status tracking from this team of Google Product and Program Managers.
3 must-attend sessions for G Suite users
G Suite is a commonly used tool, but are you making the most of it? Transform yourself into a power user in these sessions.
G Suite Product Roadmap: 2018 and Beyond
Ryan Taketa, Product Marketing Manager, G Suite at Google will lead this product roadmap presentation, sharing what you can expect from G Suite in 2018 and into the future.
The Future of Gmail: A Deep Dive and Roundtable
Have any burning questions about the future of Gmail? Here's your chance to have them answered. Matthew Izatt, Product Manager at Google will give a recap of the latest in the new Gmail UI and discuss the Gmail roadmap.
Hangouts Chat and the Future of Enterprise Team Collaboration
Discover the latest updates to Google Hangouts chat and how to use them to improve team collaboration in this session with Matthew Leske, Group Product Manager at Google.
Now that you've gotten an overview of some of the sessions we're most excited about, let us know what you think! Is there a session you can't wait to attend? Something we left out that you think should be included? Drop us a line in the comments to let us know!
Like what you saw? There's more!
We've narrowed our picks down to just a few top sessions in this blog post, but if you'd like to see our full list of recommended sessions and speakers, grab a free copy of The Ultimate Guide to Google Next '18! This comprehensive eBook will help you cut through the clutter and plan an awesome conference experience.
Sneak peek: What's inside the guide?
An overview of what to expect at the conference
A cheat sheet to the top sessions, speakers, and vendors to help you plan your agenda
An exclusive insider's guide to San Francisco's hot spots so you can eat, drink, and play like a local
Events to keep you entertained and socializing after the day is done