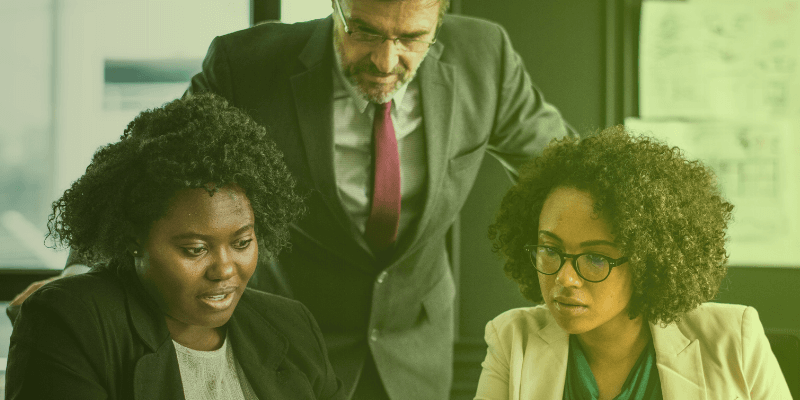 Sales Tactics
3 Ways to Succeed at Consultative Selling in 2018 & Beyond
Sales reps, you work for a great company. For every prospect you interact with, you have fantastic products and services to offer. Then why is it that when you knock on a door or make a phone call, you hear this? "Sorry, I'm not interested."
In fact, the more you talk about the things you sell, the less interested the prospects seem to become. While almost every salesperson experiences rejection at some point, those traditional sales pitches are becoming less and less relevant with the rise of consultative selling.
In the past handful of years, the art of selling has changed more than it had in the previous decade.
No longer is high-pressure selling regarded as a good business strategy. In this era of instant social media feedback and easy-to-cancel subscriptions, companies can no longer afford to frustrate customers by ripping them off during the sales process.
Today, salespeople are moving toward long-lasting customer relationships where they aim to offer potential customers as much information, advice, recommendations, and guidance as transparently as possible, without being pushy or self-serving.
Price is often just a single factor at play in their purchase decision, along with the product, reputation and, equally importantly, the customer experience.
In reaction to this serious shift in consumer psychology, successful sales teams have learned that being self-interested just doesn't cut it. In fact, the best salespeople are using consultative selling, an approach that requires them to gather information on prospects' needs and then present a practical solution.
Essentially, the modern consumer is looking to you to help address their pain points or achieve a specific goal. They no longer need to rely on a salesperson for pure information—they can turn to the internet to read up on everything they need.
We're in the Relationship Era, and consultative selling (that takes into account your prospects' needs and the importance of meaningful conversations) runs the show.
What is consultative selling?
Don't worry—consultative selling doesn't require a degree in rocket science. It's a needs-based selling approach that focuses on building a personal relationship with a prospect.
Instead of starting the dialog with a sales pitch, you lead with meaningful conversations that are non-manipulative and useful to the potential customer. You talk more like a consultant than a conventional salesperson.
With a sole focus on prospects' needs and wants, you're working to find solutions that fulfill everyone's needs, instead of just endorsing the solution that's the easiest to sell—or is most profitable for you.
Basically, it's about putting prospects first and being helpful, without making it all about the sale.
How does this differ from traditional selling?
When a salesperson takes the traditional approach, they're trying to convince the potential customer of the superior quality of their product or service compared to the options out there.
Salespeople usually do this by showing the benefits of their offerings, then trying to close the deal. If the prospect still isn't ready to buy, they'll offer a "special discount."
This style of sales is generally high-pressure, which could be a turn-off for buyers. High-pressure tactics, along with manipulation and lack of listening, is also the reason why only 18% of buyers respect and trust salespeople.
In contrast, salespeople following the consultative selling approach won't try to force a product or service onto prospects, but instead build a relationship to uncover what clients really need.
The sales rep sometimes does this by telling clients where the industry is headed and then offering advice on how to take advantage.
Master the art of consultative selling.
While you may understand how consultative selling works, you may not know where to begin. Here are three key tips to help you get off on the right foot.
1. Get to know your prospects.
Whether it's your first call with a prospect or the fifth meeting with an existing client, you need to do your homework. Gather as much information as you can about your point of contact, as well as their organization.
Start by looking at their LinkedIn profile and also use sites like Crunchbase to gain a good understanding of their company.
A great way to lead the conversation with a prospect is to talk about something that both of you have in common. For instance, you can review your prospect's mutual connections to see if you have a friend/colleague/co-worker in common.
There is also a set of handy internet monitoring tools that will help you keep tabs on your prospects. For example, you can set up Google Alerts notifications for your prospect by entering their name as the search term.
Google will then notify you when it finds any new results (web pages, blogs, press releases, interviews, etc.) that include your prospect's name. With this, you can gain actionable insights about your prospects through newspaper articles that notify you of professional changes, acquisition plans, profitability, and more.
You also need to research what other brands or companies your prospective client may be considering. Are they interested in a solution that's hard for you to replicate?
Or is the relationship that your prospective client has with your competitor the sole reason behind their preference? Perform competitor analysis regularly to ensure you always have answers to these questions handy.
The more research you do, the more details you will have, and the more likely you'll be able to uncover whether your prospect has a real need for your product or service.
2. Ask the right questions (in the right way).
To truly succeed at consultative selling, you need to ask prospects the right questions about their problems and needs in a way that makes them feel comfortable about answering.
This may sound simple, but you would be surprised at how many salespeople find this hard to get right.
That's because their first instinct is to come out with guns blazing, ready to tell prospects how amazing their solution is.
That's a mistake.
To build a genuine relationship, you need to ask the client what their pain point is, and what type of a solution they're looking for—not just make a presentation.
To keep an open mind, it makes sense to start with general and basic questions, allowing whoever you're dealing with to be at ease.
This also helps lay some of the groundwork for building a long-lasting relationship. Later, you can get more specific in your follow-up questions.
Taking a friendly, rapport-building approach from the get-go will implicitly reassure the prospect that your conversation will be beneficial and relaxed.
For example, let's assume you're selling a perfume. Start the conversation with a general question, like:
How often do you apply perfume?
Then use their initial answer to get more information.
Are you allergic to a certain fragrance? What impact is your current perfume having on your allergy? How do you currently tackle this?
By starting basic and later drilling down into specifics, you'll be in a much better position to align the prospect's desires and pains with the recommendations you have to offer, giving them confidence in your ability.
Note: Avoid asking trap questions. These are the ones that get a simple yes/no response without creating an opportunity for a follow-up. For example, if you ask, "Are you satisfied with your current perfume?" and the prospect answers, "Yes," what do you ask next without sounding abrupt? "OK, good to know. Have a nice day." Okay, maybe it's not that abrupt, but if you ask a trap question, you risk losing the leverage you might have created.
3. Provide unsolicited ideas.
What better way to show prospects that you're there to help than giving them a few unsolicited ideas?
These are the ideas that have little in them for your company but have lots in them for a prospect. Even if they don't agree with you, it says a lot about your dedication: you're committed to making their lives better.
Use the insight that you've gathered into your potential clients' business context to come up with ideas on what they could do differently.
To be truly credible, you need to leave out the "salesperson" in you and execute what is known as "pair of hands" consulting.
In his book Flawless Consulting, veteran consultant Peter Block describes the pair of hands as someone who follows the customer's instructions and presents offerings (not necessarily their own) as solutions to solve pain points.
This is most effectively done by revisiting your prospects' answers (to the questions you asked) and focusing on the solutions that are best at fulfilling their needs.
A classic way to create added value through pair of hands consulting is to:
Listen well, even if your prospect wants to talk your ear off about a, b, or c—let them. Listening can create a relationship of trust, which is more powerful for winning clients over than any sales pitch.
Bond over upcoming trends in your prospect's industry. For example, your potential client may be fascinated by the use of artificial intelligence in a new smartwatch. You could strike up a conversation on AI, and then talk about how a few solutions you're familiar with could be equipped with this technology.
Challenge the status quo. Traditional salespeople are afraid to push back. They don't accept shifts in thinking and changing paradigms. Consultative selling, on the other hand, is about challenging the status quo with a mix of understanding, redefining and shaping buyers' needs, crafting out-of-the-box solutions, and driving change with ideas that matter.
Go for it!
Winning clients over is tougher than ever, and people know when they're being sold to.
However, if you adopt consultative selling best practices to sincerely solve prospects' pain points and give freely of your knowledge and expertise, you'll be able to create an authentic bond that makes it easy to close business.
So the next time a prospect asks, "What makes you different from others?" let your consultative selling habits speak for you.