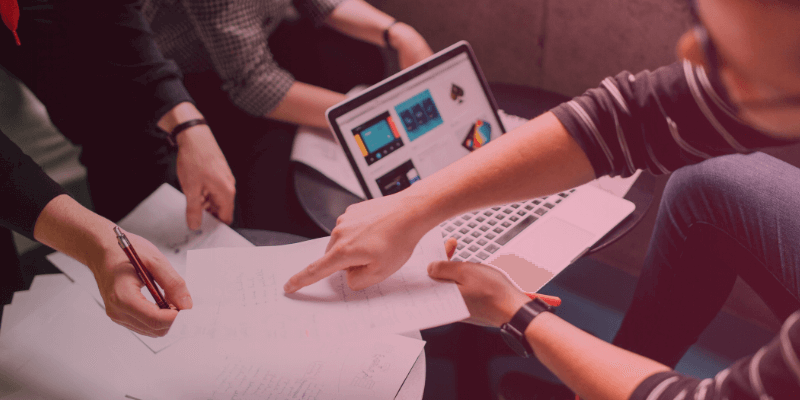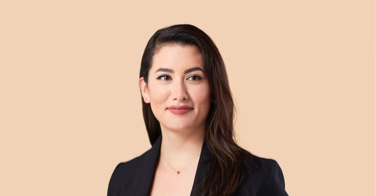 Get more out of your CRM.
Learn about all the tasks a CRM can take off your plate with this free guide.
Agencies : 9 min read
Best Project Management Software (for Creatives)
If you work in the creative field or run a successful business or agency, you know by now that being creative is about much more than just pumping out a project.
Juggling clients, multiple projects, and everything else your industry involves takes not only skill, but also a lot of planning, teamwork, and management.
With that in mind, it's easy to get overwhelmed by the process if you don't have a proper system in place to help you along the way. This is where putting some dollars toward a decent project management software for creatives can save you time—and money—which would've been thrown away in lost productivity.
It might even save you a bit of sanity along the way.
Finding the right tools can be difficult though. That's why we've compiled a list of the best project management software for creatives. From tracking clients to collaborating on projects, these tools have everything you need to do your best creative work.

Let's take a look at the best project management software for creatives.
The Best CRM for Productivity
Copper: Okay, so we're a little biased. But everyone has Gmail. And everyone uses G Suite for work. Copper is designed specifically for creatives who use Google for work and integrates with all of Google's apps. Seamlessly.

As a busy creative, you want to focus your energy on ideas and—well, creation. A good CRM can organize and sort all interactions, emails, and profile information for your contacts. This includes freelance clients, partners, agencies... basically anyone you work with on a day-to-day basis.
Because Copper is integrated with Google, all your GCal events, emails, Sheets, Docs, Slides are automatically attached to the relevant contacts in your Copper database. Spend less time managing and keeping track of relationships.

Pro-tip
🚀 your agency
Whichever CRM you're using, this CRM best practices for agencies guide will come in handy.
The Best Tools for Project Management
Asana is the ultimate organizer. It's all about organizing your lists, boards, calendar, and timeline so you can readily share details with clients (or your team). This makes it easy to set deadlines and delegate where you need to. The best part? Asana is integrated with over 100 other productivity tools, so your current setup can be easily merged into your team's tech stack.
Trello is another awesome project organizer—for freelancing creatives. It allows you to build 'teams' so you can manage side projects, subtasks, and more. It also automatically syncs everything and even has a dedicated page to update sales leads in your pipeline.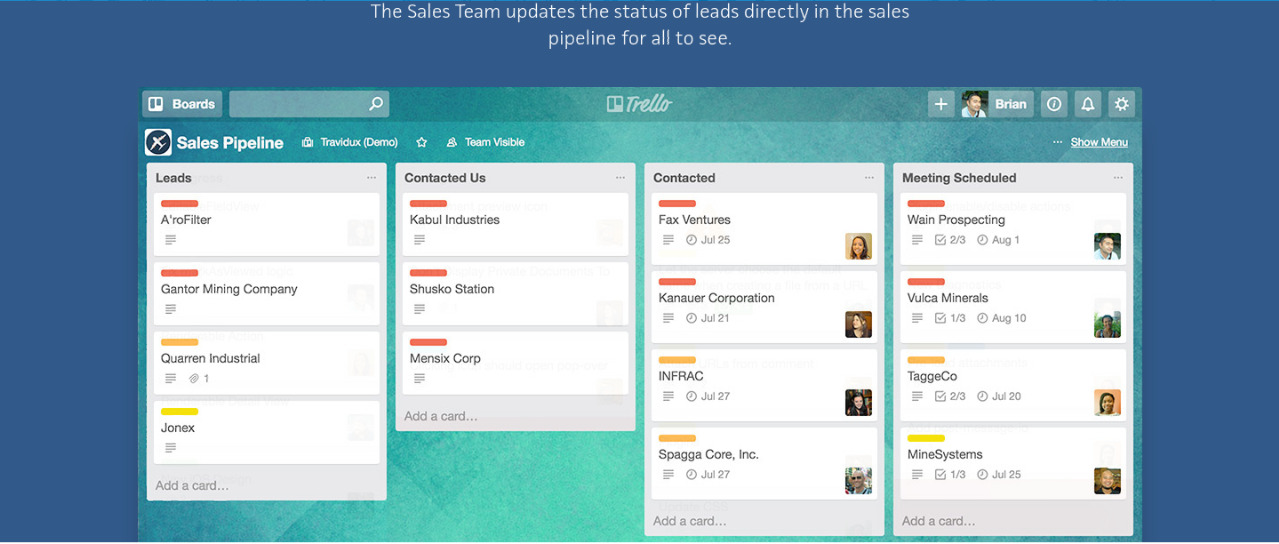 The Best Tools for Documents and Reporting
Dropbox will obviously be on this list. It's one of the best companions for creatives on the move. Massive amounts of file storage no matter where you are, team folder management for different projects, and file recovery... it's no wonder that Dropbox is one of the biggest file-sharing platforms (though Google Drive is quickly gaining ground).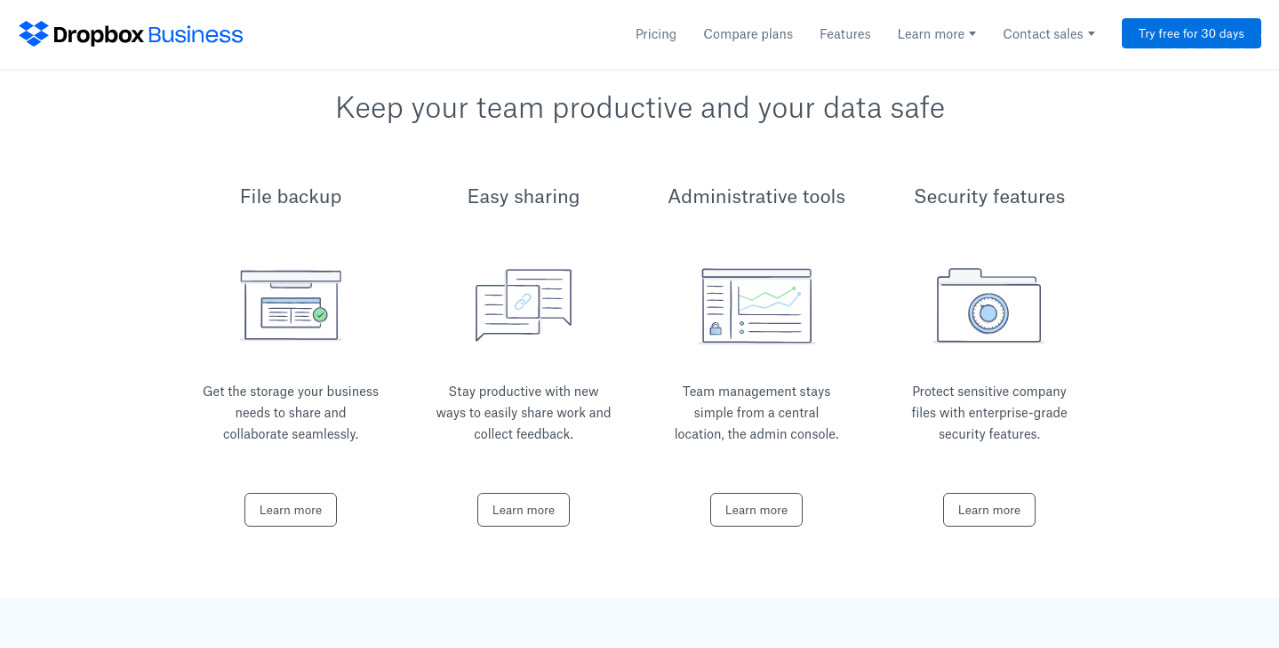 Dropbox makes it insanely easy to share projects between clients as well as keeping sensitive documents and data safe from prying eyes. (Regardless of size or sophistication, the document storage tool you choose should have robust security features.)

Google Drive allows you to create and share projects across various Google platforms such as Docs, Sheets, and Slides. There are more than enough options for creating documents for clients with customizable access options, no matter where in the world you are. Working with a big team or clients? You can easily share your files with the 'Share' link.
The Best Tools for Contracts
PandaDoc is a great contracts tool because it understands that no two projects are the same. (How many creatives use one-size-fits-all contracts?) You need something that can be edited easily and quickly, and that can be signed anywhere, anytime. To help you save time, PandaDoc also lets you create custom contracts, agreements, and quotes. Perfect for busy creatives.


It also has a built-in CRM (yes, CRMs are very helpful) so you can assign documents to your team and make it easier for everyone to collaborate. Zing!
If you don't need an intense, all-in-one solution, DocuSign lets you add your signature digitally to any contract or agreement. If you've bought or sold a home lately, you might have noticed these being used in real estate contracts. Super convenient.
The Best Team Communication Tools
Who doesn't know Slack? This messaging tool not only can organize your conversations by project and client, but also has a searchable history so you don't have to spend precious time trawling through your messages to find a mention of that project with that client.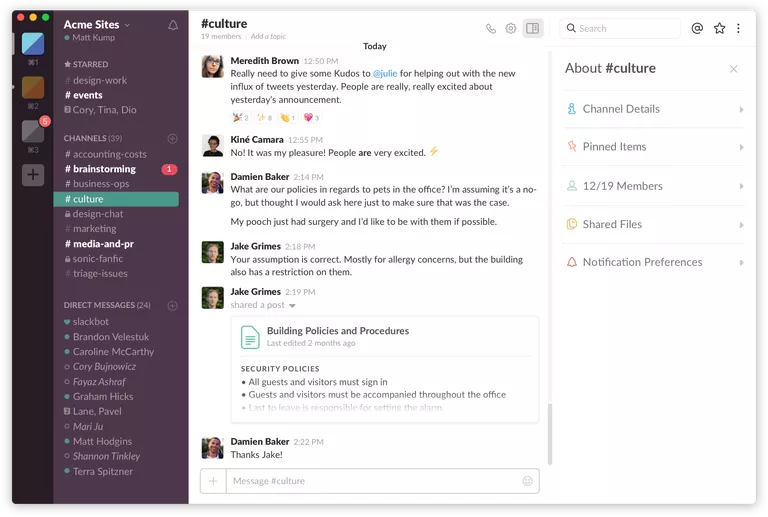 If you don't want to do the instant-messaging thing, Slack also has an built-in voice/video caller that allows you to share your screen as well. Need to communicate something to more people that just a 1-on-1 conversation? Share channels from the platform to regular clients and vendors so you can bring them all together and make sure everyone's on the same page.
Google Hangouts is another easy way for you to communicate with all of your contacts (who are also on Google). Start conversations through an instant message, phone, or video call. You can also send files through the messenger part of Google Hangouts. The best thing: it's free!

The best project management software should give you:
1. Customizable workflows for your specific industry
In the creative space, each industry is different. For example, an agency requires a completely different workflow than a photographer. If you run a creative agency, it's important that your workflows can be customized to not only each project but also each person working on it. Everyone works differently, so it's essential that your interface adapts to what you need.
Using a software that gives you a team dashboard along with a visible workflow is important so everyone knows where they're at—regardless of which part of the project they're working on.
2. Easy communication between your clients or employees
A decade ago, creatives would rely solely on email as their communication channel, but now everyone has a different way of keeping in touch while working on a project: Google Hangouts, Slack, email, and sometimes even through your software's integrated communication stream.
Ideally, your project management software would allow for multiple communication channels since in the creative industry you could be collaborating on a project as a one-off or communicating with a client for the long term. Either way, it's important that everyone can communicate on an easy-to-use platform.
The main aim here is to have the option to integrate a lot of different communication platforms.
3. A true teamwork environment that allows collaboration on the same piece of work
This should be an obvious one, but you may be surprised at the amount of project management software available on the market that isn't collaboration-friendly. A good project management software should not just allow collaborations on projects either; it should also have different topic boards, a planning calendar so everyone knows where they're at, and a place to comment on progress. The software should also let you and your team collaborate on a project through comments, briefings, shared files, and production stages.
4. A built-in ideas hub
If your team is spread out, whether it's within an office or around the world, how will you empower them to be creative together? Even if you're a solopreneur, having a place to jot down your ideas is also an extremely useful feature to have in your project management software.
With a built-in ideas hub, you or anyone on your team can submit ideas, flex your creativity in proposals or briefs, and get them approved in one smooth process. Think of it as a place where you can go at any time of the day (or night) to jot down your ideas. Incredibly useful and motivational.


An example of an 'ideas hub' from Contentools, a workflow tool
6. Ease of use
As a creative, your job already requires multitasking and multiple skill sets, so the last thing you need to worry about is finding a block of time to teach yourself a time-consuming and difficult-to-use project management software. After all, the whole point of using a project management software is to lessen your workload, not add to it.
The key points to remember when checking this box off are: a minimal setup time, integration with the software of programs you're already using, and a simple interface to allow you to switch over quickly without interrupting your workflow.
7. Superpowers (in organization)
If your files and back office are untidy, this will flow into your projects, your free time—and your creativity. Keeping everything accessible and organized will save you a lot of time and frustration later on when roadblocks pop up.
Another way a software management tool might be able to organize your workflow is by keeping your files actually saved on the software itself. This can allow you to save everything on a platform instead of fiddling around with document storage such as DropBox.
8. Free time to do the non-boring stuff
Chances are, you're in the creative industry because you're not a big fan of doing mundane administration tasks like data entry. Any project management software worth its salt will automatically do these tasks for you and automate parts of your workflow.
Who doesn't like boosting productivity and saving time?

If you remember nothing else when choosing a project management software...
The biggest thing to remember is that your software must be as creative as you are, with the ability to change according to your projects' and workflows' demands as well as adapting to your forever-evolving creative environment.
Beyond that, delve a little deeper when deciding on what software to use by seeing if it can take care of some of the manual, mundane tasks you regularly have to deal with (such as data entry). This alone can help save money and sanity. Good luck!