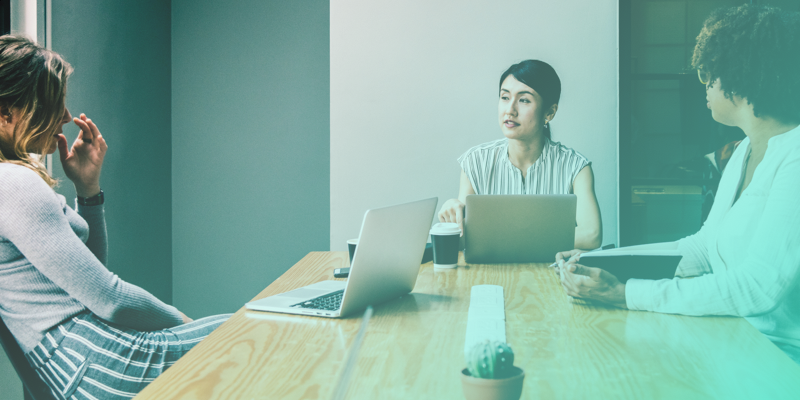 Sales Tactics
How to Find Your Unique Selling Proposition in 7 Steps
Creating a unique selling proposition (USP) for your product is about much more than just getting a sale—it can become the core branding of your entire product.
Once you've figured out how you can be unique in the market, it can be woven through your marketing techniques and pitches to make your product come alive and tell a story. But even if you know how your product differs from others on the market, the challenge is to make it stand out from the crowd as the only option for a potential customer.
We're going to take you through seven steps to help you find your unique selling proposition and give you some killer examples of USPs from a load of different products and markets to get your brain juices flowing.
First up, what is your unique selling proposition?
A USP is your secret weapon. It's the reason your customers are buying from you and not your competitors. Used properly, your USP can make you stand out in a flooded market and, if used perfectly, you can become the only choice for a customer looking to purchase a product in your market.
The difficult part is figuring out just how to make your business or product stand out in the first place. But remember, finding a USP that works means an easier way to market your brand or product—forever. You don't need to have the absolute best product in your market; you just need to find a unique way to share it with the world.
Before we get into how to build your own, let's look at an example.
Shoes.
If we want to talk about a saturated market, let's start with footwear. How do you even begin to stand out in the footwear market?
You change the game and become the only option.
Enter TOMS Shoes. They're relatively cheap, light, somewhat comfy shoes marketed towards folks who want their footwear made in a morally and environmentally friendly way.
There are also hundreds of brands like that out there. So, how is TOMS different?
They literally donate a pair of shoes to a child in need for every pair sold.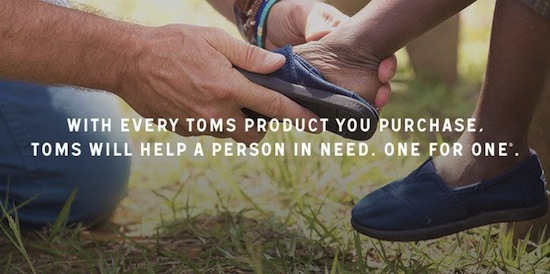 Nobody is going to beat that USP—and they market themselves. People feel good about buying them.
Now, let's find your USP.
1. Start from the very beginning: write down all the features that make your product unique.
Let's strip everything back. Get a pen and a piece of paper and start writing down anything and everything that makes your product unique. It could be something that you thought was insignificant—such as how your product is made or sourced—that turns out to be the missing link in your USP.
Now, start researching all your competitors. Don't just check their features; look at their advertisements and marketing strategies and see how everyone else is positioning themselves. See if any of the features you have written down are not being offered by your competitors.
Take a look at this example from an online store selling bumper stickers.
Their USP is relatively simple: they offer full-color stickers at a one-color price. Unlike their competitors, they don't have a confusing pricing scheme. They have managed to set themselves apart from their competitors in one simple move.
The result? Customized stickers sales rose by over 800% in the 18 months after they introduced their USP.
Doing your homework: it pays off.
2. Don't try and please everyone. Narrow down your audience.
We get it. You don't want to pigeonholed into a niche and appeal to fewer people—it's counterintuitive. But have you ever heard of the old adage, "If you try and please everybody, you'll end up pleasing no one?" The same rings true for marketing your product.
Don't try to please every single person who's looking for a product like yours. And don't try and sell it to everybody. When has a product always managed to please everybody?
Never.
Think about a core group of people who would benefit from your unique points you figured out in step one. One way to do this is to take Kevin Kelly's advice and start off selling your product to a core group of 1000 people. Or, 1000 true fans.
As Kelly says, marketing to a smaller core group is not only more feasible but will also allow you to focus on having a direct relationship with them.
3. Become unique to your narrowed audience.
Now that you've found a couple points that only you offer (and accepted the fact that narrowing down your audience will actually benefit you), it's time to really get serious and become unique to your new, smaller audience.
The best way to do this is to focus on not marketing yourself as the best product, but on making yourself stand out. This could be a feature of your product or a quirk in its creation process.
Let's talk about chocolate—another saturated market where all the messages kind of sound the same. But what if you were looking for a super quirky chocolate company? You'd go with The Mast Brothers.
Sure, they make and package every bar themselves. But even that's not enough to make them stand out. So, what is?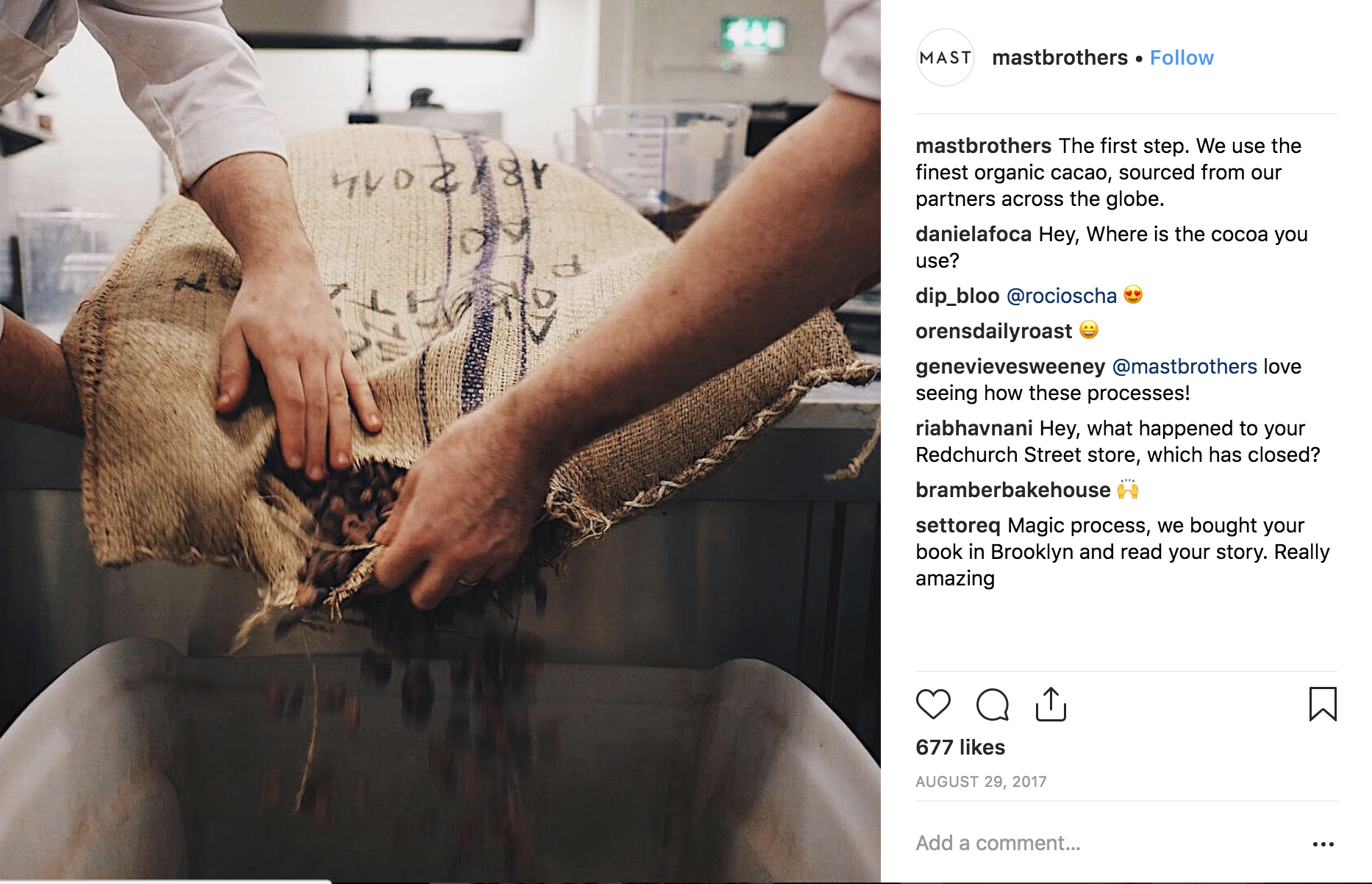 Well, when they source their cacao beans, the owners literally sail across the ocean from New York in a wooden sailboat to find them.
It's weird, wacky… and absolutely genius. If you heard that story, you'd buy a bar. Well, I did.
4. Fill in the gaps your competitors are missing.
This is to really seal the deal on your USP. Take a step back and look at what your competitors are doing well—and what they're doing average at.
Are they falling short in their customer service department?
Is their product only available on certain platforms? That means they're probably missing out on a certain market.
Find their gaps and fill them yourself.
5. Show the customer how you will solve their problem.
Marketing your product used to be as easy as telling customers what they should buy. Times have changed. Now, you must find out your customers' hopes and desires, and reassure them that you're going to solve their problems.
Here's where you start a relationship with your customer, build their trust over time—and without them even realizing it—become the only option when the time comes for them to purchase a product in your market.

If you're able to build trust and confidence in your brand or product with your customer, it can lead to opportunities like subscriptions and ongoing purchases.
Take email marketing giant MailChimp, for example.
They have a quirky marketing strategy involving a chimp and they're extremely inviting to small businesses. In fact, their entry-level plan allows a business to send email campaigns to 2,000 subscribers for free. There isn't an option to pay (even if you wanted to). Once a business scales past that point, they must enter into a subscription to continue using the service.
The genius lies in the initial stages of the customer scaling their business. When a business uses MailChimp for free, they are seeing first-hand exactly how MailChimp can solve their problem—a classic example of show, don't tell.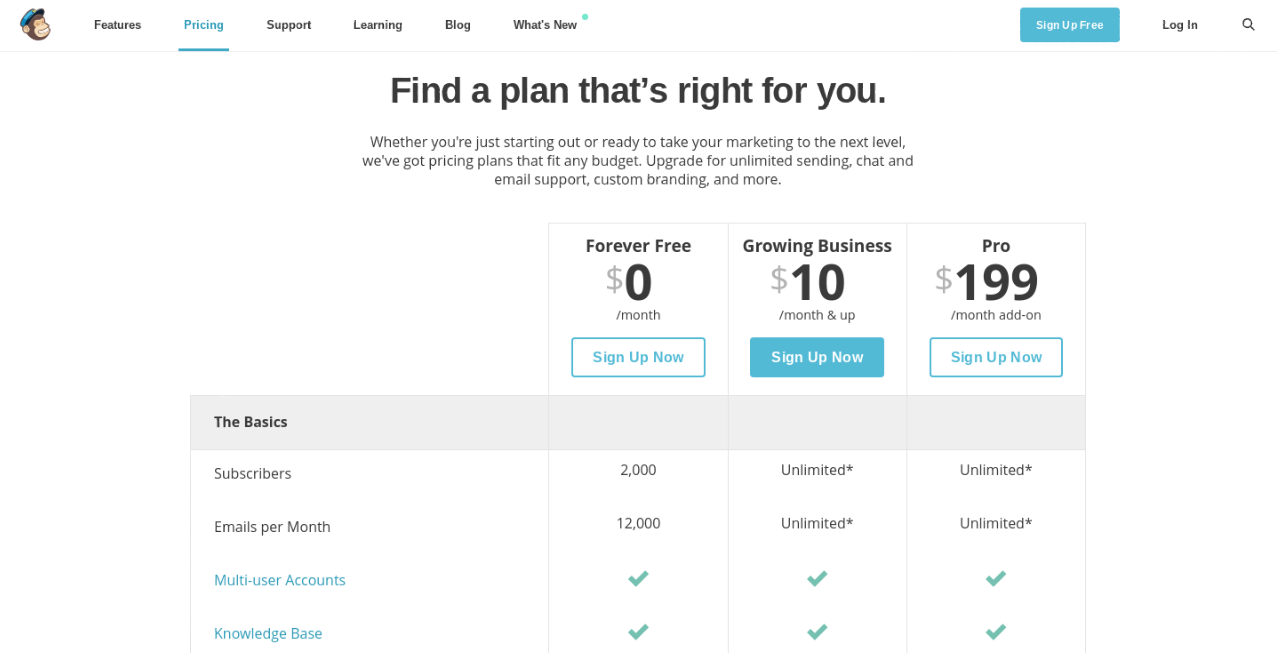 A relationship with your customer isn't a luxury; it is a must in today's marketing world. Always nurture your relationships.
6. Be personable.
It may be an obvious one, but nobody likes buying a product (especially a subscription or something expensive) from a not-so-friendly brand. Being personable can go a long way for your company. One option is having a face or a mascot represent your company.
Take Ramit Sethi and his company I Will Teach You To Be Rich. His multi-million dollar company makes money selling high-end online courses to budding entrepreneurs—just like thousands of other online companies.
So, what is the company's USP? It's Sethi himself. He's bold, brash, and outspoken.
The company is marketed in a way that makes the customer feel like they can approach Sethi with questions. He is, after all, the face of every single marketing video and every email is signed off by the man himself.
It's a hugely powerful move and the boldness sets the company apart from other online entrepreneur courses.
If you choose to do this, proceed with caution. Once you've committed and that relationship has been embedded in your audience's consciousness, it can be hard to change it and remove your association from that person or mascot.
7. Be recognizable, instantly.
Now, think of a way to condense all of your uniqueness you have found in the last six steps into an instantly recognizable phrase. Make sure it's short, concise, and easy to understand.
Once you've got your phrase, try and solve your customer's most urgent problem within that phrase.
Take this example from FedEx:
"When your package absolutely, positively has to get there overnight."
I know who I'm shipping my package with.
Trust the process.
Creating a successful unique selling proposition takes time, care, and effort.
The easiest way to get the ball rolling is starting to take action. Now.
Don't push the process aside and leave it until the end. Start creating and building your USP as you develop your business model.
Write down your unique points, research your competitors when you have time, and start to consider the problems your customers are facing and how you can address them in your USP.
The process will help to not only shape your finalized USP, but also shape and create your marketing plan in the process.