Wyndham Hudson
Vice President of Product at Copper
We've been quietly toiling away here at Copper and today we're excited to unveil a complete revamp of Projects in Copper. We have had a lot of feedback from customers who told us they wanted to be able to continue to use Copper after the deal had closed. Especially for those who deliver work as a service, it was critical to be able to combine CRM and project management—all in one place.
In an era where we are 100% remote, our aim was to foster a working environment that required fewer tools, enhanced collaboration among team members, and gave you visibility into the work associated with the deal. Why should the two ever be separate?
More Tools Than People?
We know you have a ton of tools at your disposal. As we set out to revamp Projects, customer feedback was clear: moving to another tool after the deal was closed was a big pain. They disliked jumping back and forth between two tools, and they lacked visibility into the overall health of a customer as a result. It's all well and good to look for best of breed tools to help with different aspects of your business, but not at the expense of your productivity and your ability to service customers!
Now you've got the 1-2 punch. Copper's pipelines for deal tracking, followed by Projects for work delivery. And of course, as always: G Suite at the core, seamlessly integrated all the way through your funnel.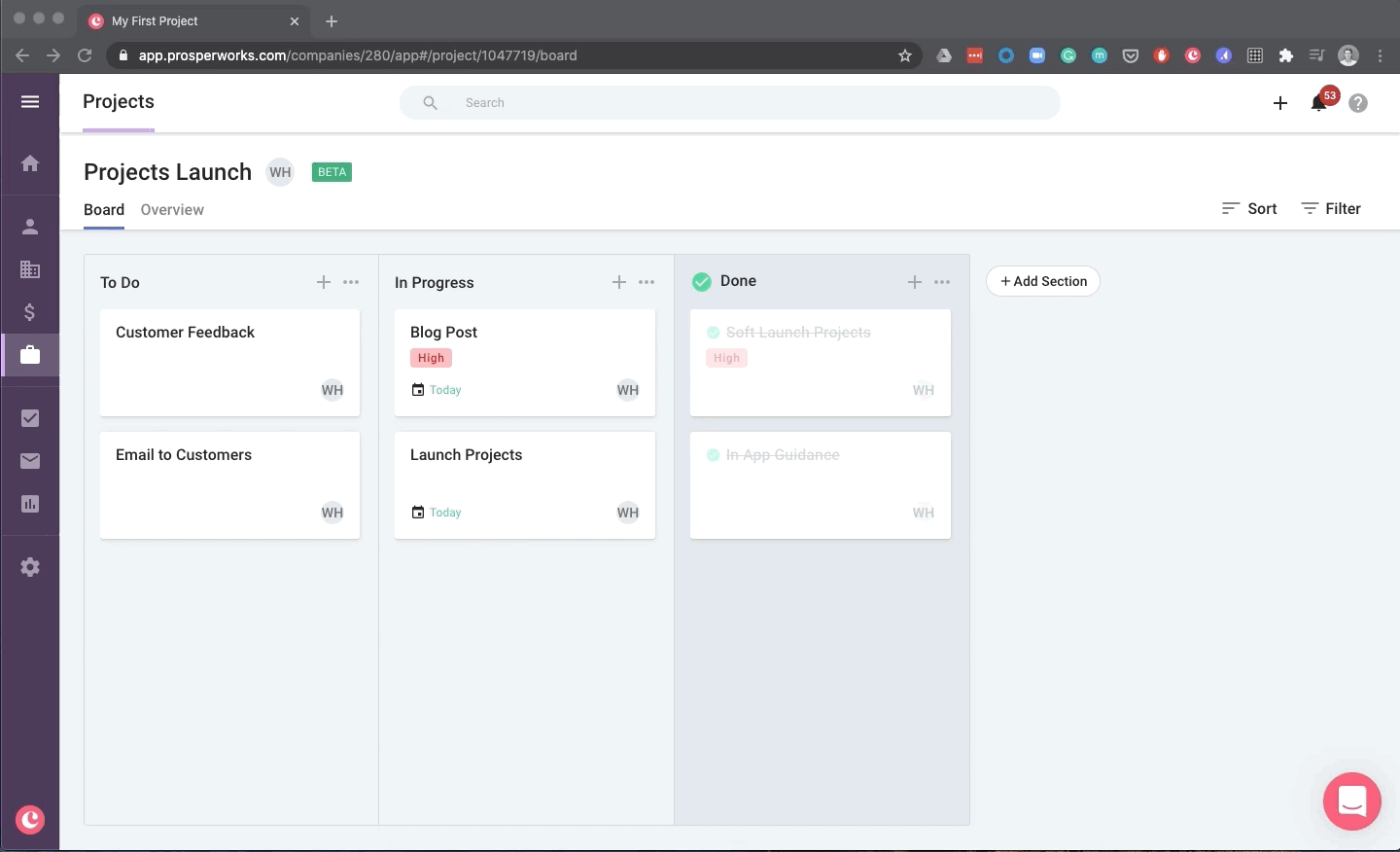 Roundup of New Features
We'll give you a quick roundup of the new features here, but the best way to check it out is to try it for yourself.
Enhanced Kanban Boards: Fluid task creation, column customization, and rich sorting and filtering capabilities.
Task Information: Pull critical task information from other parts of Copper in the handy task drawer that appears in your Projects overview.
Document Management: Attach files, and upload from Drive or Dropbox at the task and project level.
Powerful collaboration: Use @mentions in your tasks and see live threads in Gmail. Attach conversations to Projects directly from your inbox.
Project Automation: Design templates for common project types to automate away the manual work.
High Speed Handoffs: Create projects directly from won opportunities to get started on new deals immediately.
Already a customer? Go to Copper and click "Projects" in the left navigation.
New to Copper? Start a 14-day Free Trial!