Sales productivity tools aren't hard to find… but finding ones that truly increase productivity can be a bit trickier.

Having effective sales productivity tools is critical for your sales team to perform its best and generate its maximum output.
Think of it this way: you could have the most talented race car drivers in the world working for you but if you're giving them Toyota Corollas to drive, you're unlikely to win many races.
A quick Google search will reveal a myriad of productivity tools for all sorts of purposes and industries.
Simple, right? Well... not exactly.
When it comes to finding the right tools for your business, the "finding" part may be easy, but being able to determine which ones will actually benefit your sales staff and make them more efficient? Not so much.
We've taken out the guesswork for you and put together a list of 10 sales productivity tools that have been tried and tested to actually increase productivity. But you don't have to take our word for it — we've also included real-life reviews from people who have used these tools and basked in their glory.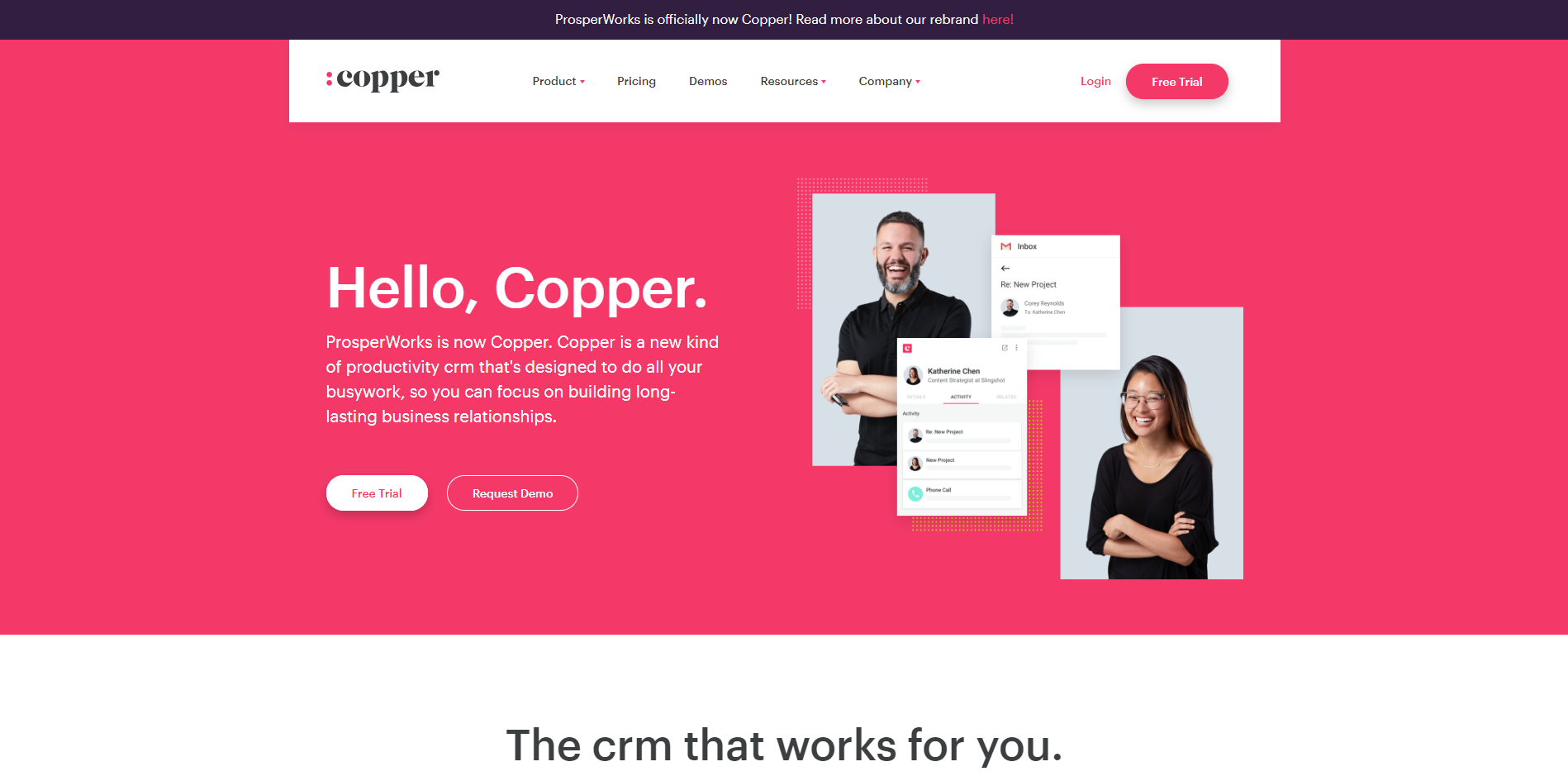 Increases sales productivity by: giving you a handle on your leads and accounts all in one place, and integrating beautifully with all your other productivity tools.
You didn't think we weren't going to put ourselves on this list, did you?
In all seriousness, Copper is literally built for the sole intention of increasing sales productivity. Being super-friendly, integrating seamlessly with all your other productivity tools, and making your life easier are just bonuses. Copper was built for Google, is used by Google, and is recommended by Google. We could keep going, or you could give us a try and see for yourself with a free 14-day trial—no credit card needed.
"I've reviewed a LOT of CRMs and Copper, BY FAR, is the most intuitive integrative, and easiest product to use. My company uses G Suite and the integration is seamless. I love that it pulls in information from the internet on my clients and setting up automated tasks is so easy to do." ― Kim S.
Cost: Starts at $19 per user, per month; 14-day free trial available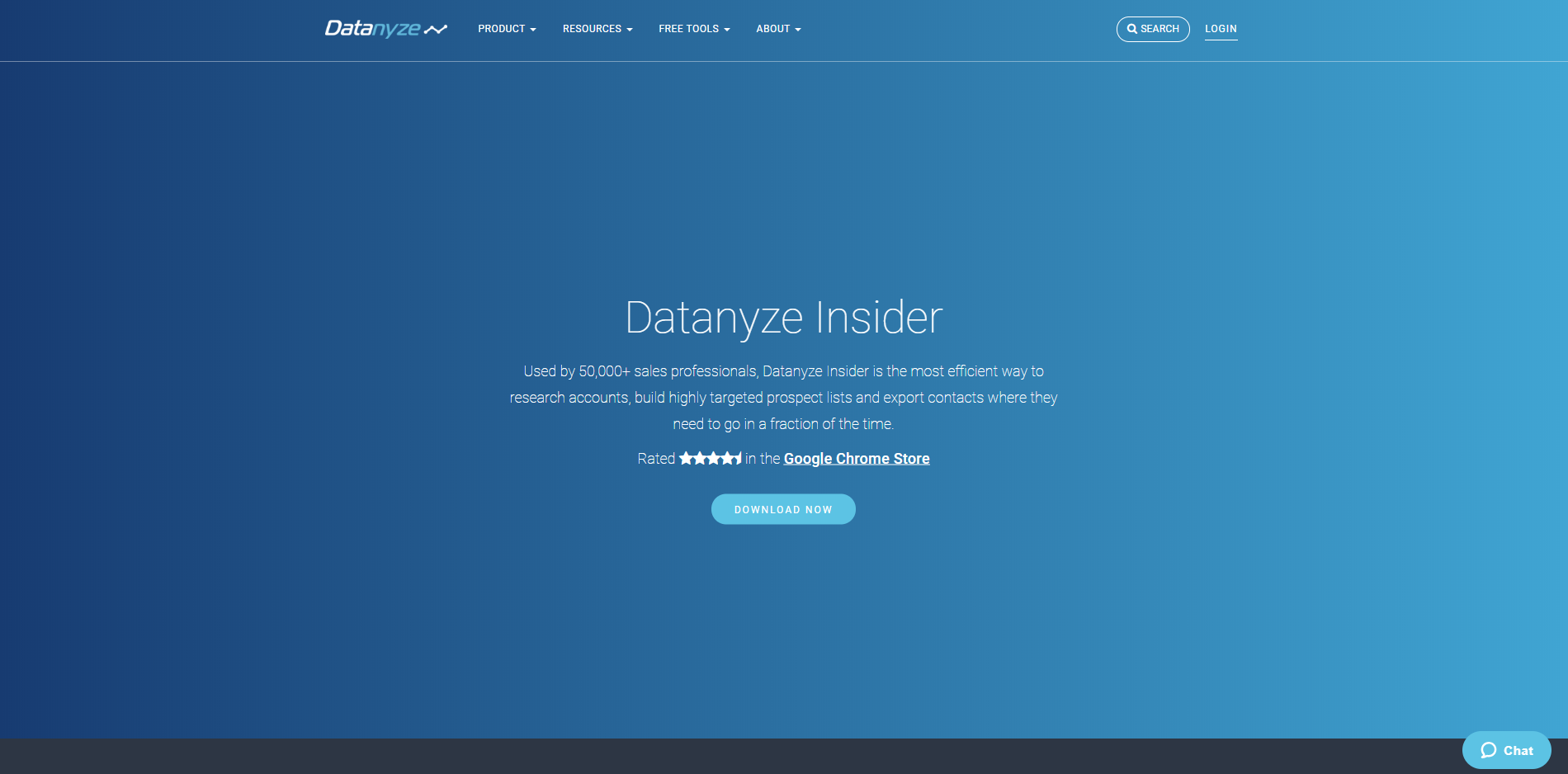 Increases sales productivity by: doing the client research for you, so your sales reps can focus on selling.
Datanyze is a free Chrome extension that gives you an overview of the website that you're on and generates company insights like the company's revenue, number of employees, and current technology providers the company is using. All with the click of a button.
It allows you to add contacts to a Datanyze list that can then be used to generate email addresses and exported to a spreadsheet (e.g. Google Sheets), allowing teams to quickly whip up targeted outbound campaigns.
This automation will save your sales team hours of time doing client research and position them as a team that knows their clients.
"It allows me to quickly see what is being used from a technology standpoint. I can plan my meeting out in advance, and if needed on the fly I can see and speak intelligently about what they are using. It creates a sense of expertise and that I'm not just a flyby sales person." — Scott A.
Cost: Free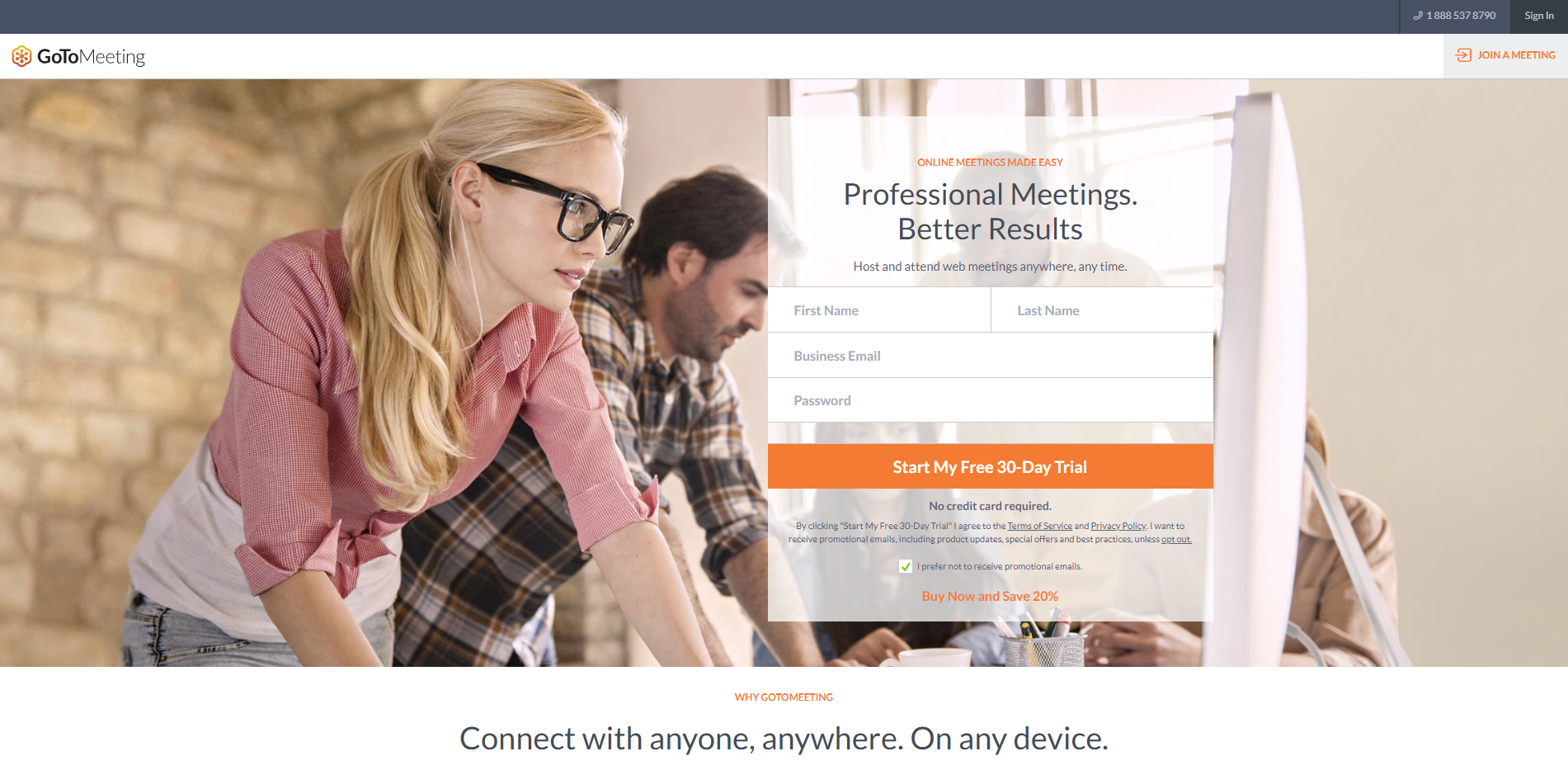 Increases sales productivity by: letting you host and attend online meetings with your clients, no matter where you are.
Sometimes an old-fashioned phone call just isn't enough. Tools like screen-sharing and video conferencing can be just what you need to close deals more effectively. GoToMeeting provides a professional online setting for hosting and attending meetings and is compatible with both desktop and mobile devices, so you can connect with clients anytime, anywhere.
"I like that I am able to log in in real time and have a conference with several people all working on the same project nationwide. I also like the option to record for a later time or to share with those that were not able to connect at that time." — Lesley G.
Cost: Starts at $26 per month; 14-day free trial available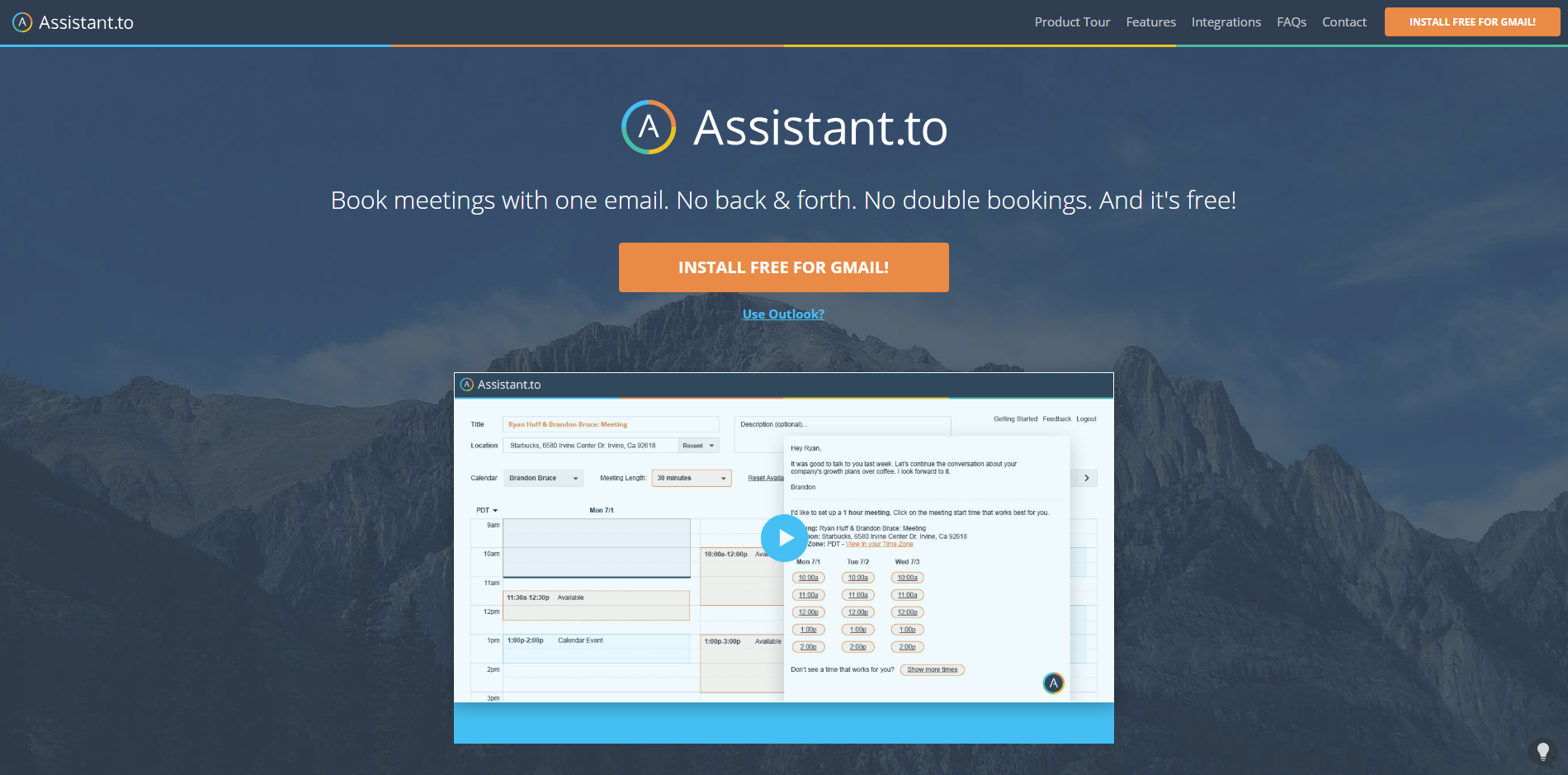 Increases sales productivity by: letting you schedule your calls and meetings with ease—from your inbox.
Assistants. We could all use one. Assistant.to is like a virtual assistant that lets you book meetings through Gmail, minus the back-and-forth and double-booking.
It remembers things like your most frequent meeting locations and availability for convenience, automatically detects the time zones of both you and your recipient to avoid confusion, and will send both of you a notification if something needs to be rescheduled.
Meetings can be sent to any client, as there's no need to have an account or even leave your email browser to access the meeting. Assistant.to also integrates with other productivity apps like GoToMeeting. So... do you need an assistant?
"Assistant.to just makes scheduling calls a lot easier, and does as it says - ends the back and forth. For any salesperson that is looking to make scheduling calls a bit easier, this is a must!" — Scott E.
Cost: Free
Increases sales productivity by: automatically expanding custom keyboard shortcuts, saving time and making life easier for everyone.
Auto Text Expander is another free Chrome extension that lets you create custom abbreviated keyboard shortcuts that automatically expand as you type. It's the little things like this that make life that much easier, especially if you're typing out an email with a lot of acronyms or repetitive words.
Auto Text Expander syncs across Chrome browsers so you can conveniently access your shortcuts from anywhere. This tool is also compatible with many common web apps like Gmail, Outlook, Mailchimp, and LinkedIn.
"What a time saver! Helps for those repetitive tasks and sloppy retyping when sleep or caffeine deprived." — Avia S.
Cost: Free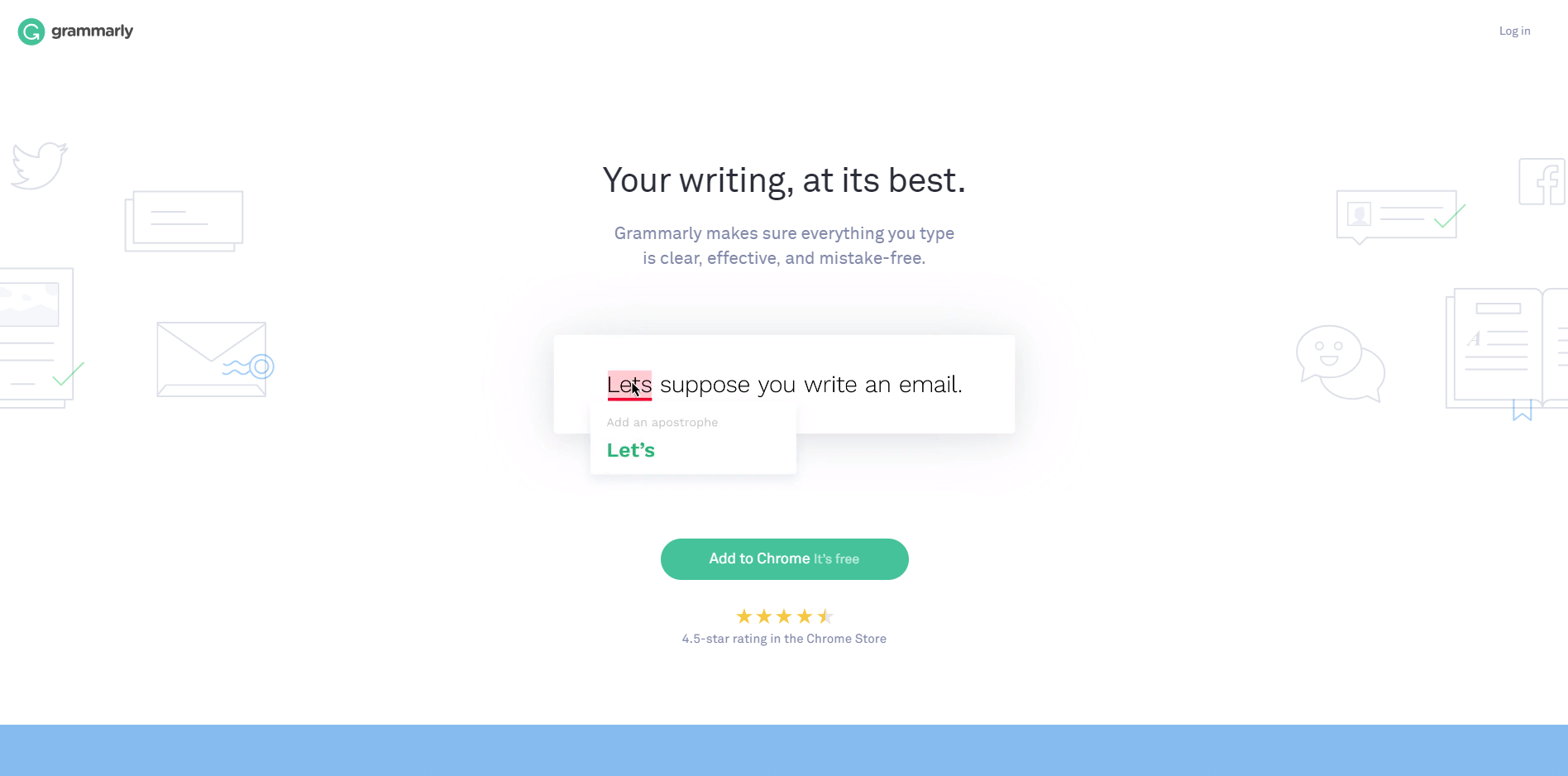 Increases sales productivity by: doing the proofreading for you and reducing email-editing time.
Grammarly is a fantastic tool that proofreads your writing in context to make sure there are no spelling, grammar, or punctuation errors. Mistake-free emails are a must if you've got an image of professionalism (or just competence) to uphold.
Grammarly works across the web too, like on Gmail, Facebook, LinkedIn, and more. The Chrome extension is free and it's all you need to automatically check your writing across the web—or you can copy and paste your text into the Grammarly Editor.
"I like the fact that I don't have to reread my emails more than twice when I use Grammarly. It has cut down on the time that I proofread. I was impressed on how many errors the app was able to catch." — Loryn C.
Cost: Starts at $0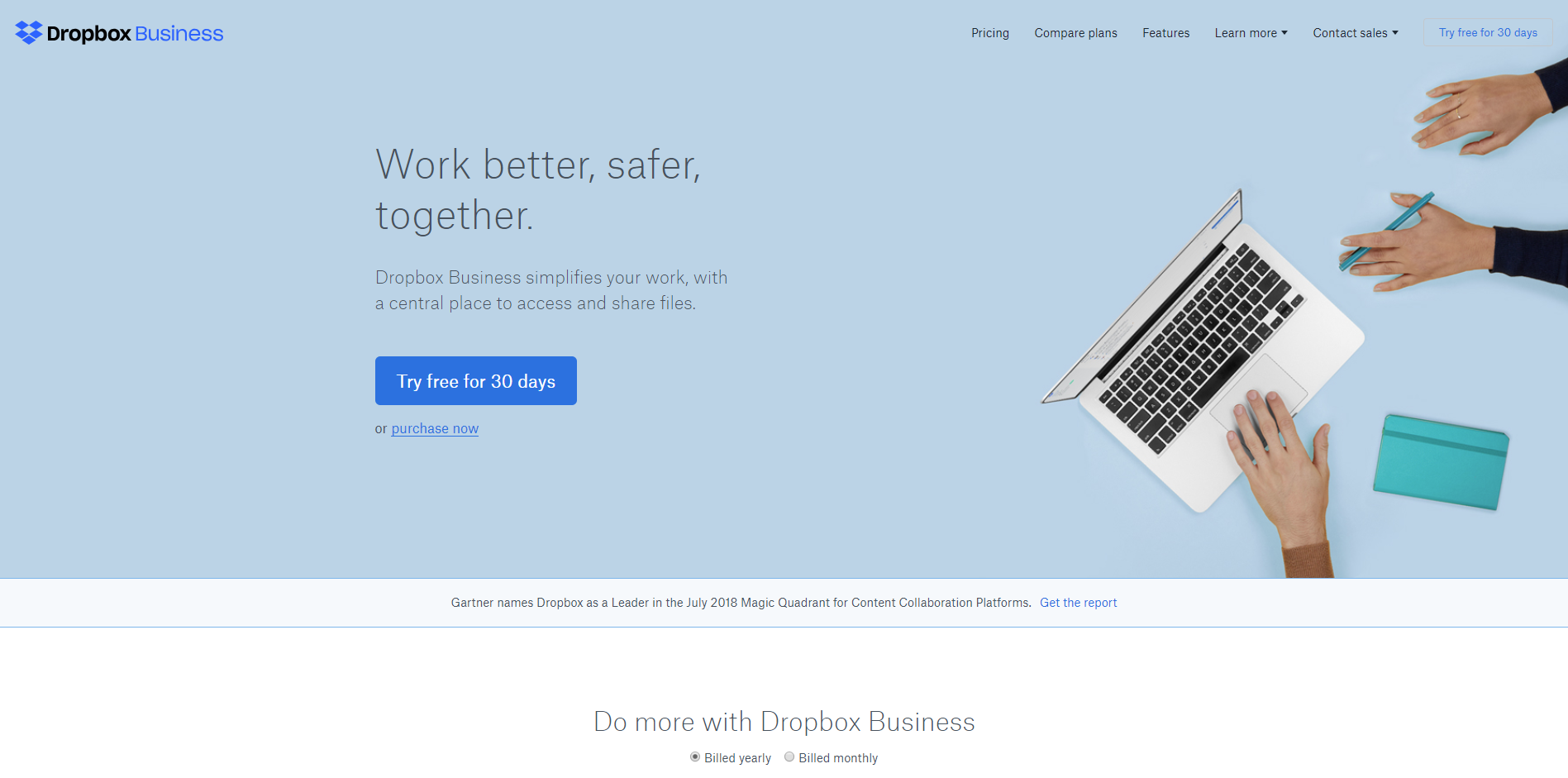 Increases sales productivity by: easily allowing your team to store and access files in a central location, reducing search time and back-and-forth emails.
Dropbox hosts all your business files in one secure place in the cloud, so they can be accessed easily by everyone on your team. Dropbox also offers personal cloud options, a decent-sized storage capacity, and collaboration software.
The desktop application automatically uploads your files to Dropbox so that your team won't need to worry about manual uploading or forgetting to upload something to the shared cloud.
As with most modern productivity tools, Dropbox is compatible with both desktop and mobile devices. Because you just never know when you're going to need to access a file. Hopefully, it won't be while you're on vacation.
"I really enjoy that all of my documents are stored in a cloud. [...] It's very easy for me to share documents and files with coworkers from different cities and states." — Claire (Cyle) C.
Cost: Starts at $17.50 per user, per month; 30-day free trial available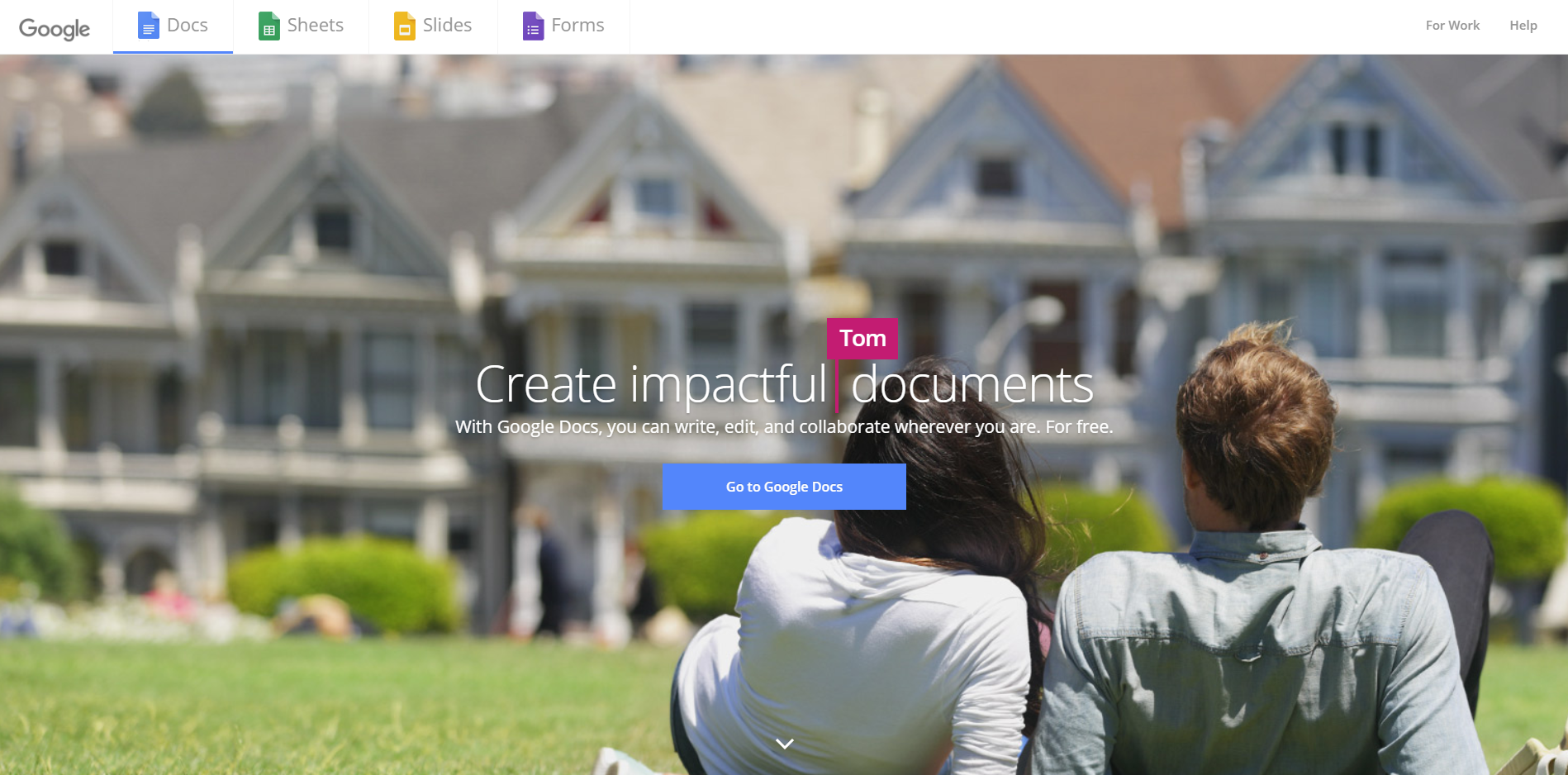 Increases sales productivity by: allowing your whole team to share and collaborate in real time on documents, spreadsheets, and presentations.
Google Docs, Sheets, and Slides are like the cooler version of Microsoft Word, Excel, and Powerpoint. They allow you to collaborate with other people in real time and as their names suggest, you can work on documents, spreadsheets, and presentations.
Your work gets saved automatically, so don't worry about losing your work. Plus, instead of living on your computer, these tools live in Google Drive online, so you can access them as well as any other files you've saved, from any device anywhere in the world.
"I love the fact that you can use Google Docs online and offline and it allows you to work with multiple people at once. I also like that you can leave comments and suggestions, because that prevents me from having to email those things directly." — Luke W.
Cost: Starts at $5 per user, per month; 14-day free trial available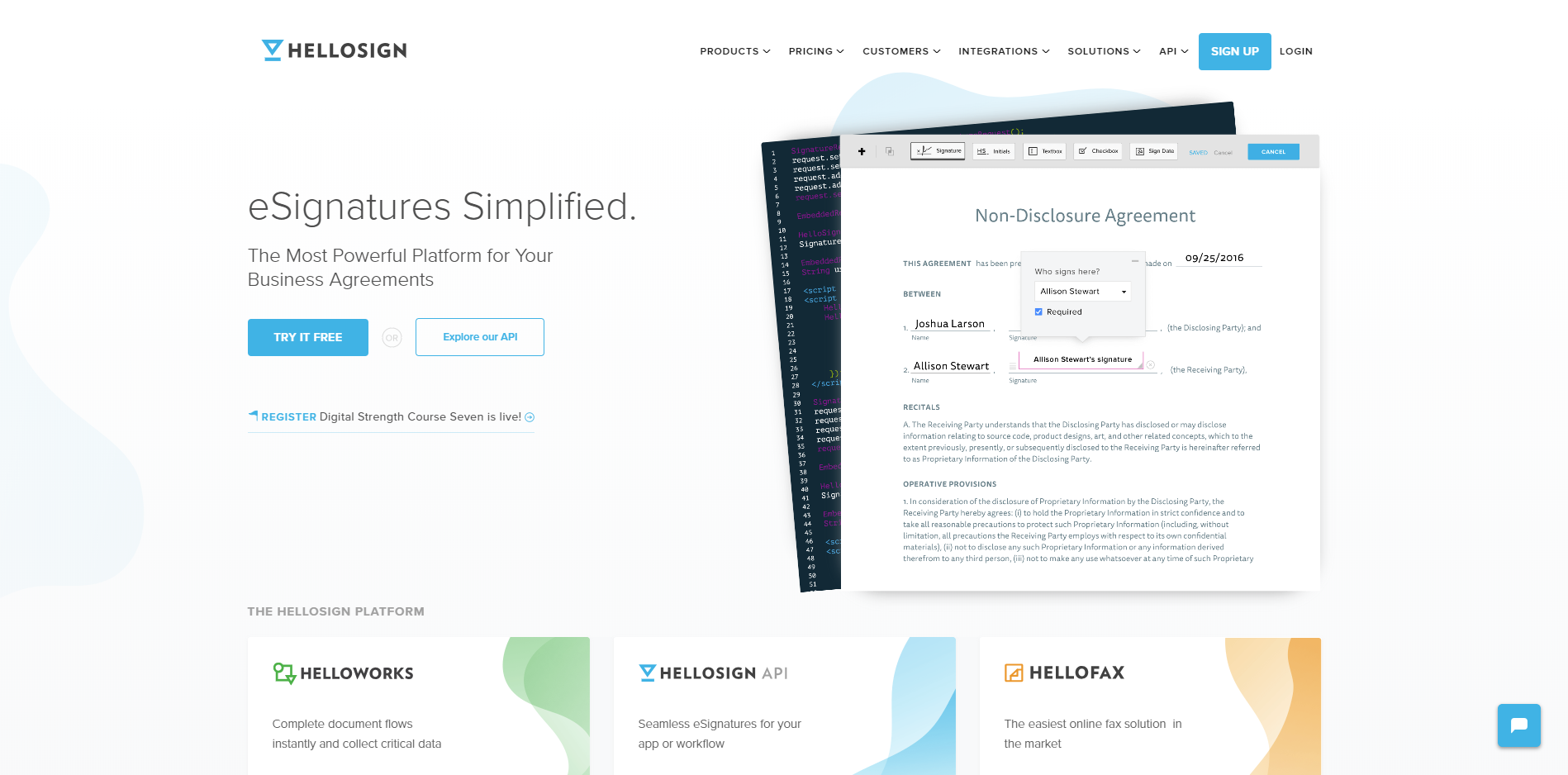 Increases sales productivity by: letting clients sign documents electronically, significantly improving turnaround time and saving some trees along the way.
"I love printing documents off the computer, signing them with a pen, scanning the documents back to the computer, emailing them back, and then shredding the printed documents after." - said no client ever.
Physical paperwork is, as it should be, a thing of the past. Not only does it offer a poor customer experience and risk a potential drop-off, but it's not exactly a walk in the park for sales reps either.
Having to manually track, compile, and organize signed papers is a time-consuming task. HelloSign saves everyone some time and hassle by streamlining the document-signing process into automated e-documents. HelloSign even integrates with Google Docs, so you can send documents right from your Google Drive!
"It's an easy to use, straight-forward solution that saves our team a significant amount of time due to automating a previously manual, tedious process." — Steve Q.
Cost: Starts at $0; 30-day free trial available
Increases sales productivity by: serving as a user-friendly primary communication platform for your team and drastically reducing back-and-forth emails.
There's a reason why Slack boasts eight million daily active users—it's an absolutely delightful platform. Slack provides a centralized location where teams can talk, host meetings, and share updates and files in real time. It's just a hub for collaboration. You can have private or public channels for individual topics or teams, allowing anyone to join as necessary (unlike email threads). Let's just say it's far more productive than email.
"Slack is a tool that I rely on and use regularly because it enables me to communicate in a fast and effective manner with employees at my company. [...] I'm able to send files, photos and even have video chats directly from Slack. I believe that every organization could benefit from using Slack in some way - it increases efficiency because you can do all of these different things all from one platform." — Resa O.
Cost: Starts at $6.67 per user, per month
Ready to give these sales productivity tools a try?
There you have it, 10 highly recommended sales productivity tools that'll help your entire team get more work done and produce faster results. The best thing is, these tools aren't just limited to salespeople. Your entire company can use them to supercharge their workdays.
The only thing left to do now is to put them to use!