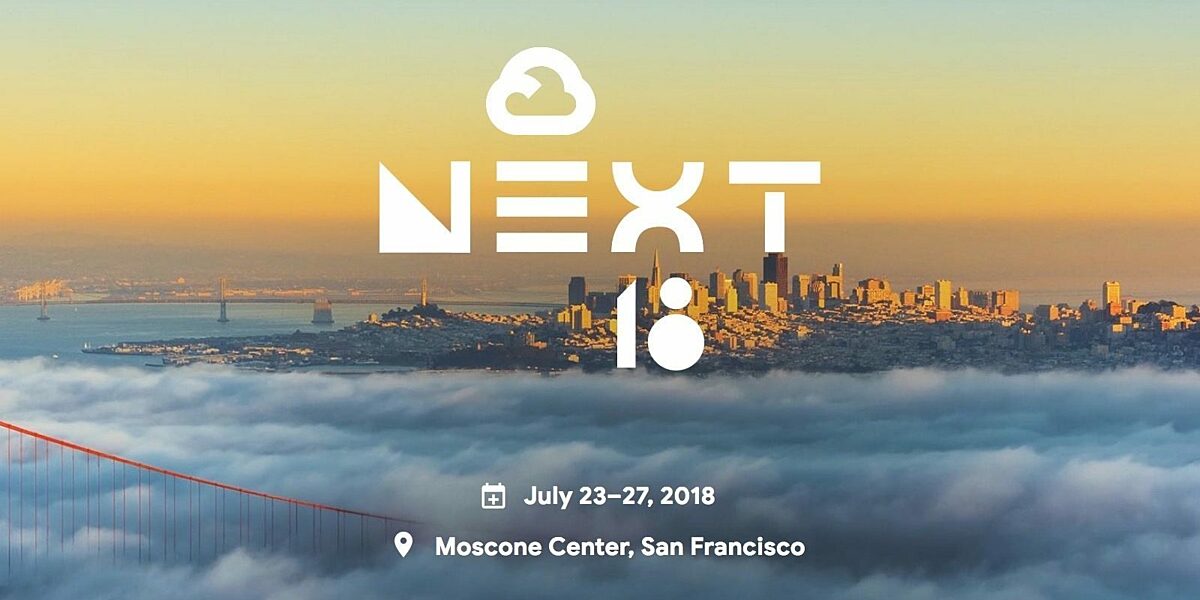 Events
What is Google Next?
In case you haven't heard, the biggest cloud conference of the year is fast approaching—and we've got everything you need to get prepped.
Google Next is a conference that gathers a community of entrepreneurs, business leaders, and developers to explore the future of the cloud and how to unlock new business opportunities with this technology. In this post, we'll share the top highlights from last year's conference and what you can expect from Next '18. (And there's more to come in the next few posts...)

How Next began...
Launched in March 2017, the inaugural Next conference brought together 11,500 entrepreneurs, industry and IT leaders, engineers, and developers. During hundreds of breakout sessions, codelabs, demos, and hands-on training sessions, participants dove into topics from infrastructure to devices and security to machine learning—all with the guidance of Google Cloud technology experts.
Google Next '17: The Highlights
Google used the conference as an opportunity to make over 100 announcements related to acquisitions, security, data analytics, and more. Attendees walked away with the latest updates on Google's roadmap, including changes to business tools like Drive and Hangouts. Want to be the first to hear about what's changing at Google and how this will impact your company? Next is the place to be!
Speakers from Google's leadership team took the stage to share the company's strategy and direction, discuss what existing customers are already doing, and inspire the next wave of innovation. Google chairman Eric Schmidt announced Google's ambition to expand its global footprint by dedicating $30 billion to cloud infrastructure in three new regions.
Google customers shared case studies and best practices, offering both inspiration and actionable ideas to attendees. Some of these speakers wowed the audience with their accomplishments, like eBay Chief Product Officer RJ Pittman. Pittman shared how eBay has shifted to a cloud-based approach, migrating 1 million listings to the Google Cloud Platform to enhance the capabilities of their data centers while transforming the future of ecommerce.
What can you expect from Google Next '18?
Next '18 will take place at the Moscone Center in San Francisco from July 24–26, 2018 (23–27 if you're doing the bootcamps). This year's event promises to be even bigger and better, with double the number of attendees—Google is expecting 20,000—including executive leaders, IT decision makers, and developers from small and large companies. This year's conference will feature over 400 sessions including keynotes, breakout sessions, and codelabs as well as the opportunity to network with Googlers and companies from their Partner ecosystem (not to mention all the inspiring fellow attendees).
Just a few things you might do at Next '18:
Learn from industry leaders about how cloud technology can help you to adapt, innovate, and grow
Hear case studies and stories from customers who are using Google Cloud technology—gather actionable tips on how to apply their lessons to your company and industry!
Attend breakout sessions, hands-on labs, and bootcamps led by Google experts to hone your skills
As you can imagine, with hundreds of different sessions, it's hard to quickly sum up everything Next '18 is going to cover. But there are a few themes that will define this year's event:
Application Development: For developers
Learn about everything from serverless application environments, to cloud-native containerized applications, to frontends with Firebase.
Collaboration & Productivity: For business leaders, system administrators, and G Suite champions
Don't miss these sessions on how to maximize team collaboration and productivity with G Suite. You'll also learn about how Google protects information, how machine learning can help you work smarter and faster, and how partners are building integrations to further power your G Suite portfolio.
Data Analytics: For analytics leaders, data analysts, engineers, and data scientists
See how Google Cloud can help you build cutting-edge data analytics solutions. If you're on the business or marketing side of your business, you'll find useful content in these sessions, too.
Infrastructure & Operations: For technology leaders, system administrators, developers, and architects
Dig into Google's computing, networking, storage, security, DevOps, and cloud operations and learn about topics like how to design a cloud migration strategy and manage multi-cloud and hybrid-cloud environments.
Internet of Things (IoT): For architects, data engineers, developers, and other business and technology professionals
Gather tips on how to connect, manage, and capture IoT data from a few hundred to several millions of devices and learn how to analyze this data in real time.
Machine Learning & Artificial Intelligence: For data scientists and developers
Gain insight into how to use artificial intelligence to make smarter decisions and deliver better customer experiences and learn how to make use of Cloud AI services, Cloud ML Engine, and related products in Google's machine learning portfolio to accelerate your AI journey.
Mobility & Devices: For technology leaders, solution developers, and system administrators
During these sessions, you'll learn how to develop for, deploy, and manage the Google ecosystem of devices and platforms including Chrome OS, Android, and Chrome browser.
Security: For security professionals, technology leaders, and system administrators
Learn everything you need to know about managing security in the G Suite from protecting your data and applications to ensuring compliance.

Explore more: The Ultimate Guide to Google Next '18
Planning to attend Next '18 or just want to learn more? We've put together The Ultimate Guide to Google Next '18 to help you cut through the clutter and plan an awesome conference experience. Download your copy here.
Sneak peek: What's inside the guide?
Tips to help you maximize networking opportunities before, during, and after the conference
A cheat sheet to the top sessions, speakers, and vendors to help you plan your agenda
An exclusive insider's guide to San Francisco's hot spots so you can eat, drink, and play like a local
Events to keep you entertained and socializing after the day is done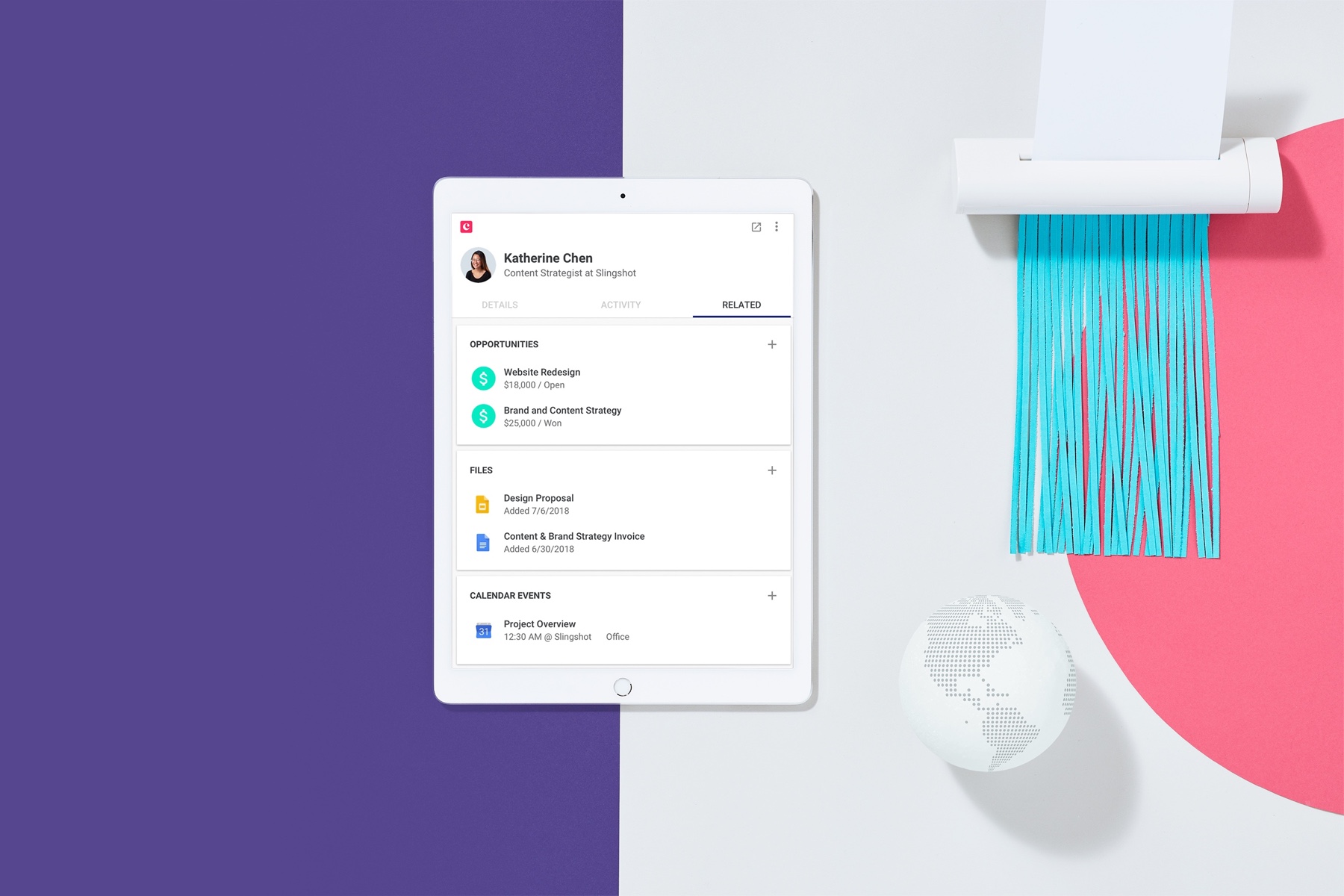 X
Try an actually easy-to-use CRM for free.
Manage all your contacts, deals, emails, files, and more in one place.
By signing up, I agree to Copper's privacy policy & terms of service.