Google Next - Events to Fill Your Social Calendar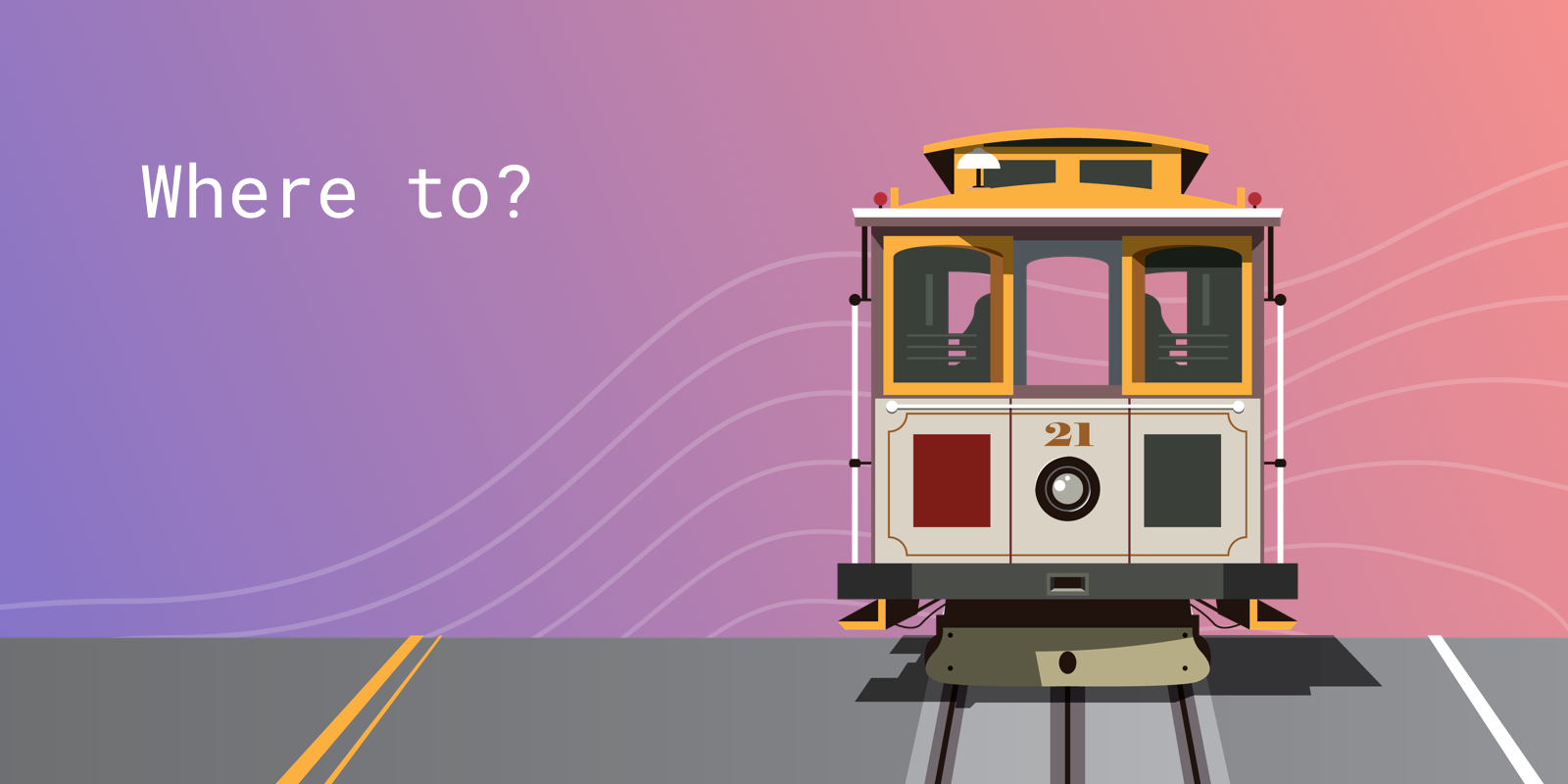 While you're in San Francisco for Google Next, it can be tempting to just immerse yourself in the tech world. After all, you can barely pull open the latest scooter-hailing app without running into a hot new startup's HQ or overhearing an enthusiastic founder describing their latest round of VC funding. But there's so much more to see and explore in the City by the Bay—spectacular sports stadiums, cutting-edge culinary creations, museums that double as hip hangouts by night—and most of it is only a short walk away from Moscone Center, where the conference is based.
Whether you're flying solo, coming with a coworker or two, or tagging along with your whole team, you'll want to play tourist (at least for a little bit). Here are some fun San Francisco events to keep your social calendar full and make your trip memorable.
The NEXT Best Happy Hour
We're teaming up with Cloudbakers, BetterCloud, LumApps, Spanning, and AODocs to put on a happy hour at Novela, a stylish literary-themed bar. Put on your drinking pants and come down a cold one (or a fancy cocktail, if that's more your style) on us!
DATE: July 24
TIME: 6:30 PM – 9:30 PM
PLACE: 662 Mission St

Keep on (food) truckin'
Can't decide what you want for lunch? Head over to 5th & Minna for the Off The Grid food truck gathering. There's a rotating roster of vendors, but you're likely to find everything from Korean and Filipino fusion to cheesesteaks and burgers. Bring your appetite—and a friend. Lines can get long during peak hours, so be prepared for a bit of a wait.
DATE: July 25
TIME: 11:00 AM – 2:00 PM
PLACE: 410 Minna St

Take a paws
Looking for some light lunchtime entertainment? Head over to the Contemporary Jewish Museum's Commons in the Blue Cube for 30 minutes of adorable animal videos.
DATE: July 26
TIME: 12:30 PM – 1:00 PM
PLACE: 736 Mission St
Mo' fun at MoMA
On Thursday night, SF MoMA—and most other San Francisco museums—stay open late and welcome the 21-and-over crowd with special programming.
DATE: July 26
TIME: Until 9 PM
PLACE: 151 3rd St

Explore the Exploratorium
The Exploratorium hosts the After Dark event every Thursday, with extended opening hours, adult beverages, and educational programming to answer all your burning scientific questions. The July 26 edition will feature a presentation on the mysteries of heat and temperature.
DATE: July 26
TIME: 6:00 PM – 10:00 PM
PLACE: Pier 15

Picture perfect at Cal Academy
Make the trek to Golden Gate Park to attend NightLife at Cal Academy. Not only can you rock out to the tunes of The BeDazzlers DJs, but you can imbibe a little chemistry experiment in the form of beers from Drake's Brewing Company. The July 26 event will also feature a gallery of photos from the BigPicture Natural World Photography Competition.
DATE: July 26
TIME: 6:00 PM – 10 PM
PLACE: 55 Music Concourse Drive

Tattoo cool for school
Got a thing for ink? Saunter over to The Contemporary Jewish Museum for a talk about the American Jewish History of Tattoos with Don Ed Hardy, Mary Joy Scott, Grime, and Horitaka.
DATE: July 26
TIME: 6:30 PM – 8:00 PM
PLACE: 736 Mission St

Take me out to the ballgame
Fancy a hot dog and some garlic fries with a breathtaking view of the Bay? (We're also told that there will be baseball!) Catch the Giants vs. Brewers game at AT&T Park—grab your tickets here.
DATE: July 26
TIME: 7:15 PM
PLACE: 24 Willie Mays Plaza

Experience San Francisco like a local with our guide
Curious about what a Google conference looks like? Want more insider intel on San Francisco and Next '18? We've put together The Ultimate Guide to Google Next '18 to help you cut through the clutter and plan an awesome conference experience. Download your copy here.
Sneak peek: What's inside the guide?
An overview of what to expect at the conference
A cheat sheet to the top sessions, speakers, and vendors to check out
An exclusive insider's guide to San Francisco's hot spots so you can eat, drink, and play like a local (with walking distances for easy planning!)
Tips to help you network like a pro before, during, and after the conference