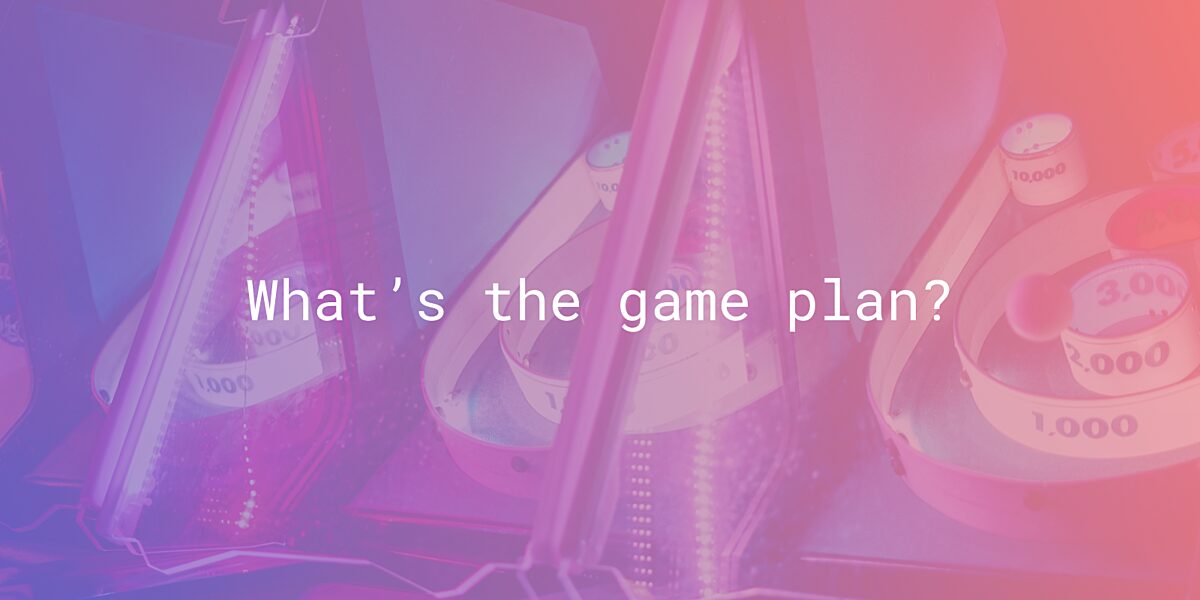 Events
Google Next: Best Places to Eat, Drink & Play in San Francisco
Right in San Francisco's SoMa neighborhood, at the heart of its thriving tech and startup scene, you'll find the Moscone Center: the site of Google Next '18. This cloud technology conference will offer ample opportunities for education and networking, but all work and no play makes for a pretty sad use of your expense account. Luckily, the prime location of Next '18 means you're never too far from an amazing meal, an expertly crafted cocktail, or a video game arcade-brewery.
Don't worry about bringing a guidebook—we've tapped the most in-the-know locals in our network (aka our San Francisco-based teammates) to get their top recommendations. Here are our picks for ways to keep yourself fed, hydrated, and entertained around the Moscone Center.
Best places to eat
"Burger Bar for Cheesecake Factory views minus the wait!" –Shannon Goh, Strategic Partner Manager
What to order: The Hubert Keller burger with buffalo meat, caramelized onions, baby spinach, and blue cheese
Walking distance from Moscone: 13 minutes
Yes, you'll want fries with whatever you order at Burger Bar on the 6th floor of Macy's on 251 Geary Street in Union Square. It's open Monday to Thursday from 12PM–9PM, Fridays and Saturdays from 11AM-10PM, and Sunday from 11AM–8PM.
"The Bird has the best chicken sandwich in the area for lunch." –Sean Cox, QA Manager
What to order: The Happier Meal (The Bird's signature fried chicken sandwich, curly fries, and a beer)
Walking distance from Moscone: 5 minutes
Chow down at The Bird, located at 115 New Montgomery Street. It's open Monday to Wednesday from 7:30AM–9PM, Thursday and Friday from 7:30AM–10PM, and Saturdays from 9AM–8PM.
"Zero Zero for pizza!" –Ashley Hall, Customer Success Manager
What to order: The Castro pizza topped with sopresatta, house made sausage, tomato sauce, mozzarella, and basil
Walking distance from Moscone: 7 minutes
Get a-pizza the action at Zero Zero at 826 Folsom Street. They're open 11:30AM–9:30PM from Monday to Wednesday, 11:30AM–10PM on Thursdays, and 11:30AM–10:30PM on Fridays and Saturdays.
Best places to drink
"Local Edition is a retro-themed speakeasy with swanky cocktails." –Amanda Chiang, Account Executive
What to order: The Yellow Kid (like a Moscow Mule made with gin)
Walking distance from Moscone: 7 minutes
Drink up the retro vibes at Local Edition, located at 691 Market Street. It's open Monday–Thursday from 5PM–2AM; Friday from 4:30PM–2AM, and Saturday from 7PM–2AM.
"Marianne's (the secret bar inside The Cavalier) for delicious cocktails." –Prianka Rayamajhi, Senior Product Designer
What to order: The Sticky Fingers with Michters Rye, Balvenie 12 year Scotch, Agnioletto, Sweet Vermouth, Grand Marnier, and lemon bitters
Walking distance from Moscone: 9 minutes
Tell your friends… but not too many of them. Marianne's is next to The Cavalier and the Hotel Zetta at 360 Jessie Street. It's open Thursday-Saturday from 6PM-2AM. (You can make reservations in advance, but they also accept walk-ins.)


"Tequila Mockingbird has good drinks." –Matthew Muiter, Design Engineer
What to order: The eponymous Tequila Mockingbird, with blanco tequila, curaçao, grapefruit, and lime
Walking distance from Moscone: 7 minutes
Celebrate the humble agave plant in all its incarnations at Tequila Mockingbird at 86 2nd Street. It's open Monday–Friday from 2PM–2AM and Saturday from 5pm–2am.


Best places to play
"Skeeball and games!" –Siena Witte, Marketing Automation Manager
Walking distance from Moscone: 14 minutes
What's better than beer, wings, and Skeeball? The Golden Gate Tap Room is at 449 Powell Street and is open every day from 11:30AM – 2AM. And yes, they have Happy Hour (just not during big games.)


"Lots of old-school games and a whole row of awesome pinball games at Coin-Op." -Emma Chapman, Customer Marketing Manager
Walking distance from Moscone: 10 minutes
Bask in the nostalgia of the classics at Coin-Op Game Room at 508 4th St. It's open Monday to Friday from 4PM–2 AM, and Saturday to Sunday from 2PM-2AM.


"SPiN for ping pong and drinks." –Rishav Rastogi, Senior Software Engineer
Walking distance from Moscone: 4 minutes
Bring your A-game to SPiN at 690 Folsom Street. It's open Monday to Thursday from 11AM–12AM, Fridays and Saturdays from 11AM – 2AM, and Sundays from 11AM–10PM.
If you end up checking out one of the places on our list, let us know! You can drop us a line here or stop by our booth at Google Next to tell us all about it. We can't wait to hear about your time in San Francisco.
Get extra exclusive recommendations in our guide
Think we've exhausted the options of what San Francisco has to offer? Not even close! Get even more local-approved recommendations in The Ultimate Guide to Google Next. We've put together this guide to help you cut through the clutter and plan an awesome conference experience. Download your copy here.

Sneak peek: What's inside the guide?
An overview of what to expect at the conference
A cheat sheet to the top sessions, speakers, and vendors to help you plan your agenda
Events to keep you entertained and socializing after the day is done
Networking tips to help you maximize connections and minimize awkward encounters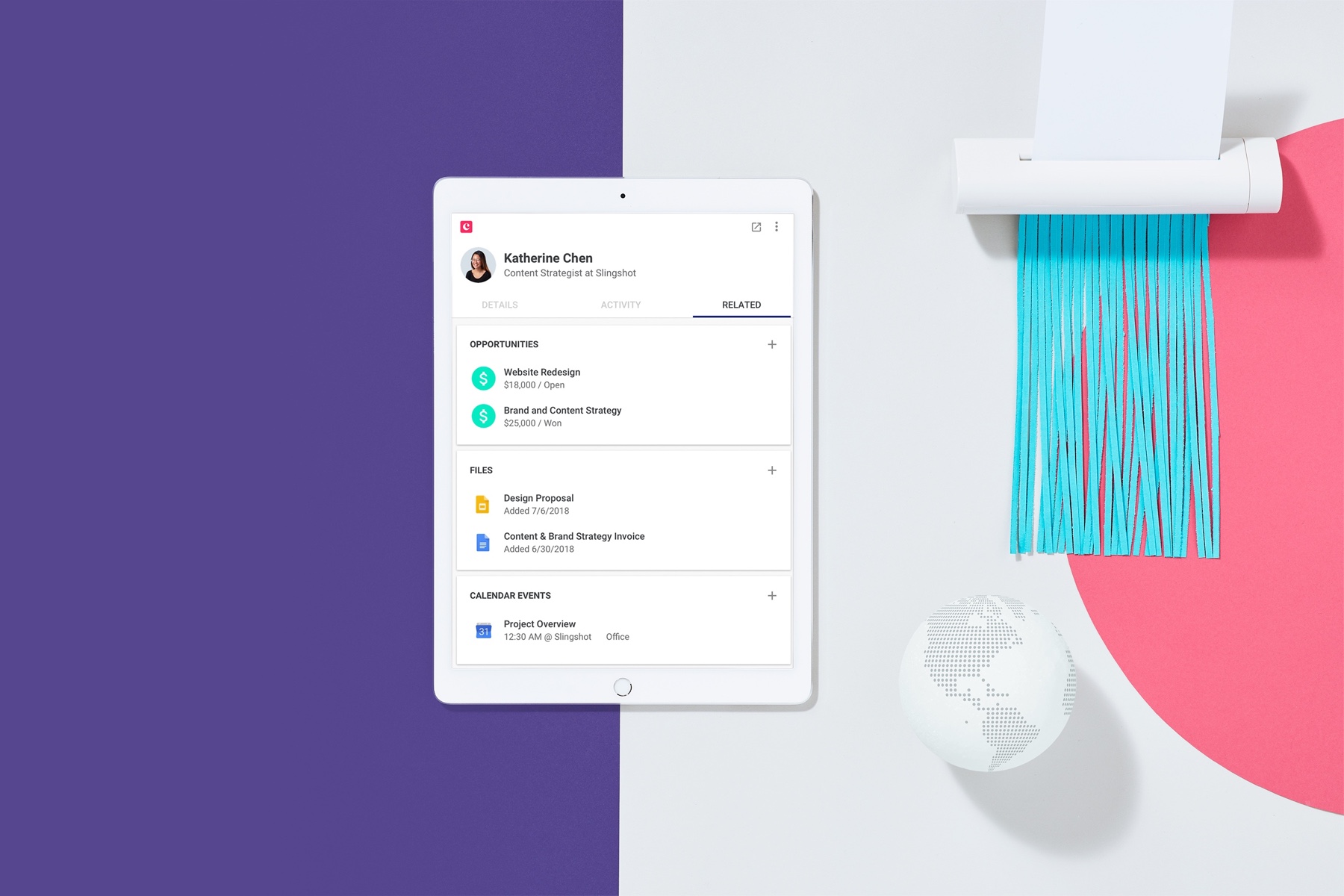 X
Try an actually easy-to-use CRM for free.
Manage all your contacts, deals, emails, files, and more in one place.
By signing up, I agree to Copper's privacy policy & terms of service.